Growing up girls fantasize about finding the love of our life. We dream, even if we don't want to admit it, about finding our "night in shining armor", our "prince charming", the most perfect guy we can think of. As we get older we get curious.
The butterflies in our stomach become so strong we want to follow those feelings into every crush we have, hoping maybe he/she will be the one. With falling in love one after another we here the saying from our support system, "When you know, you know".
I had never quite understood or even believed in that saying. I wanted to so bad, but when you get burned too many times it becomes harder to follow those butterflies. I have had two serious relationships in my life.
My high school love, man that feels like a whole other life, and he taught me pain that I never thought I'd have to deal with at such a young age.
Then in my second year in college, I found one, who I thought would be my last butterfly chase, but I was wrong. He taught me pain, but he also helped me find myself again. Each big and small relationship we have in our lives teaches us something, and that is a silver lining I always try to find.
We may not think of the day or situation that happened every single day. Eventually, it becomes old news, but we remember it most when we help another friend who is going through a heartbreak.
It took me a very long time to trust someone again, and trust me it's okay to still think about the important loves. The main ones who were a huge part of your life and who put you through the worst. It's impossible to completely block them out because that will only hurt us more in the end.
As long we learn and never go back to someone who treated us so terribly then we are on the right path. As long as you are able to pick yourself back up and prove that they did not break you, that you are stronger for going through that pain, then you are winning. Time does heal, but it will take a while. You may not ever think you're gonna be able to open up again.
I promise you though that when the right person comes into your life it'll feel like you can't hold anything back.
I have been in a relationship for 6 months now, I know some of you are wondering why I'm writing this if it's only been 6 months, but I knew it was him the first time we hung out. The first time he got in my car. The first time I looked into his eyes I knew he was the one. It was the weirdest but best feeling in the whole world. I hung out with him two days later, and when he left I literally said to myself, "well shit this wasn't supposed to happen".
Loving Your New Outlook On Love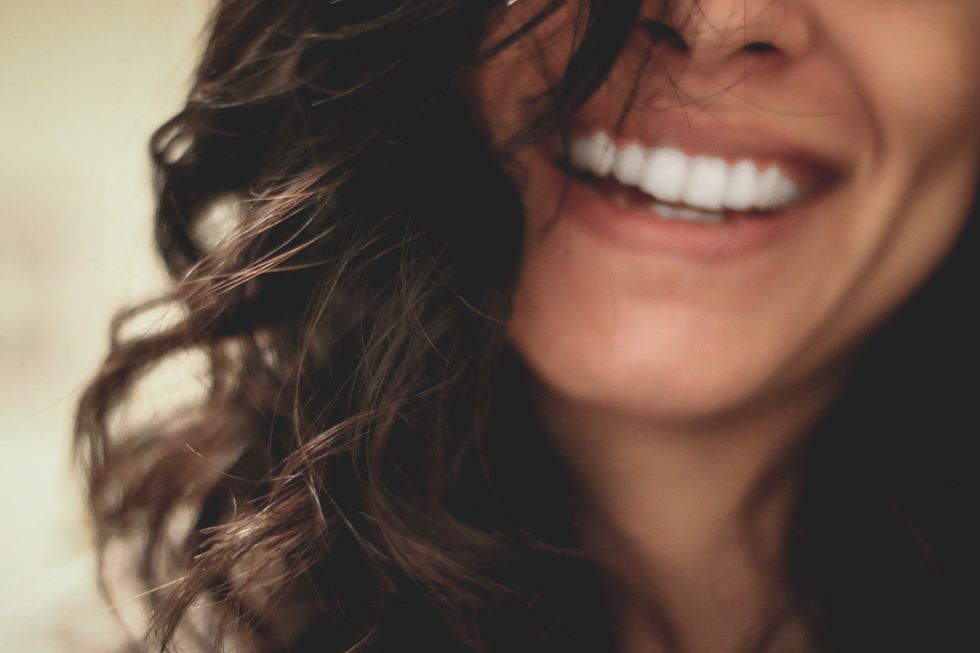 It's so hard to not show how happy you are when you're in love.
Photo by Lesly Juarez on Unsplash
It wasn't supposed to happen. I had started school again and my goals were to focus on myself, my grades, make some money, and then he showed up. I saw this quote on Pinterest a few days later and I laughed so loud when I read it, "I found you when I was trying to find myself". Now I don't know who said that, but man did it fit the situation so well.
I had never felt these type of butterflies before, and I loved that feeling. I had never been so open so fast before and that scared me, in the best way. I could look into his eyes and see so much. I could see so much that I could never "just see" with the others.
I had always dreamed of my future with the others, but with him, it was so weird! It was as if I could actually see my future and he was there. No forcing of my imagination, no wishing, and no asking. He was just there doing things that I loved without me even asking.
He amazes me still today. Going on 6 months, and he never stops trying. Going on 6 months and I've already been through so much with him. Being an adult is hard and man is we realizing it, but we never argue.
We talk it through at that moment when things are getting tense. He never lets me go to bed upset, and he asks me if I'm doing okay when he can tell something is wrong.
Even when I have my moments where something is wrong, but I can't think of the words to express it, he just holds me and tries his best to make me laugh. He always tries, and that is the newest/best thing for me.
I have thought to myself, "what did I do to deserve this man?" Then I remember all of the past relationships and shit I went through, and I thank the universe for him every day.
Every time I questioned something, this was the universe's plan all along. It is so comfortable to be completely free around someone you are so connected with. The feeling of never having to try to be pretty, try to dress up, try to keep a smile all of the time, try to keep your cool in a stressful situation. It just feels so right.
The butterflies flew me straight into this relationship that I didn't see coming. I couldn't thank them enough though. I wake up every day thankful that I have someone who cares about me on all levels.
I wake up every day so happy that I have my person. My one. My best friend. Six months in, and I can see it all. They were right; when you know, you know. Don't ever settle... because it is real.