On March 24th, 2019, the Seton Hall Softball team accomplished what we thought would be impossible. Here's how it all went down.
1. Suffering a tough loss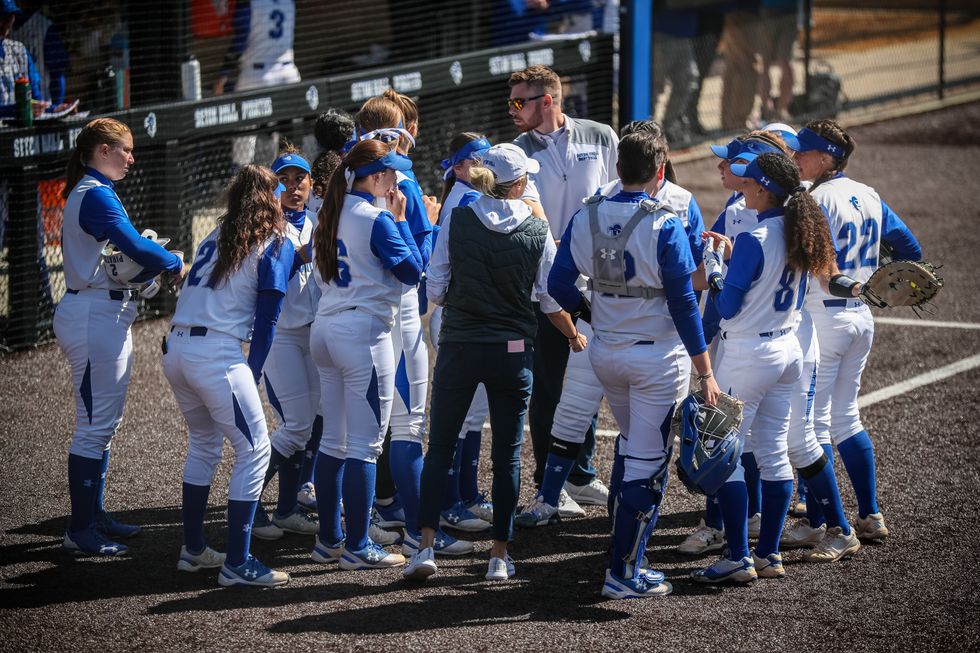 Gabe Rhodes
On Saturday, March 23rd, the Seton Hall Softball team set out on a quest to defeat Villanova in the first weekend of Big East conference games. The first game of conference play can set the tone for the whole rest of the season; it's important to come out strong and deliver a win. Unfortunately, things did not go as planned. At the end of the day, we ended with a 16-0 loss, which in the game of softball, is devastating. The team was crushed, we were silent, and there was no doubt that our confidence and morale for the next day was in the dump.
2. Mentally preparing ourselves for the challenges ahead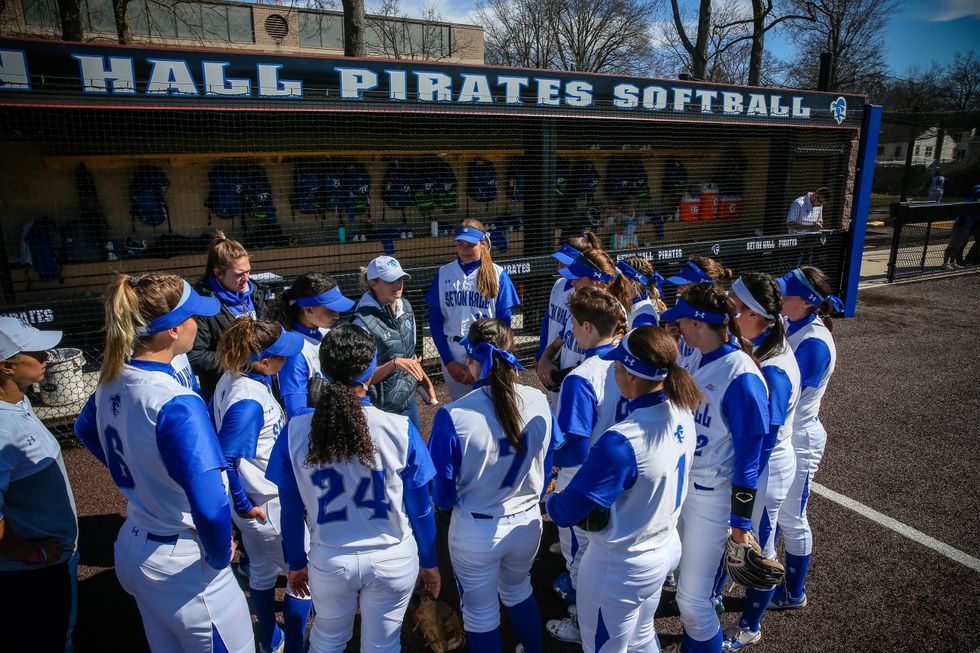 Gabe Rhodes
The night after our first game, we were a wreck. People were overthinking, stressed, and clearly nervous for what was going to happen on Sunday. We were all at a loss of words, how could we let another team destroy our mentality? Saturday night was filled with reflection, acceptance, and anxiety; but what we did the following day left everyone speechless.
3. The pregame mentality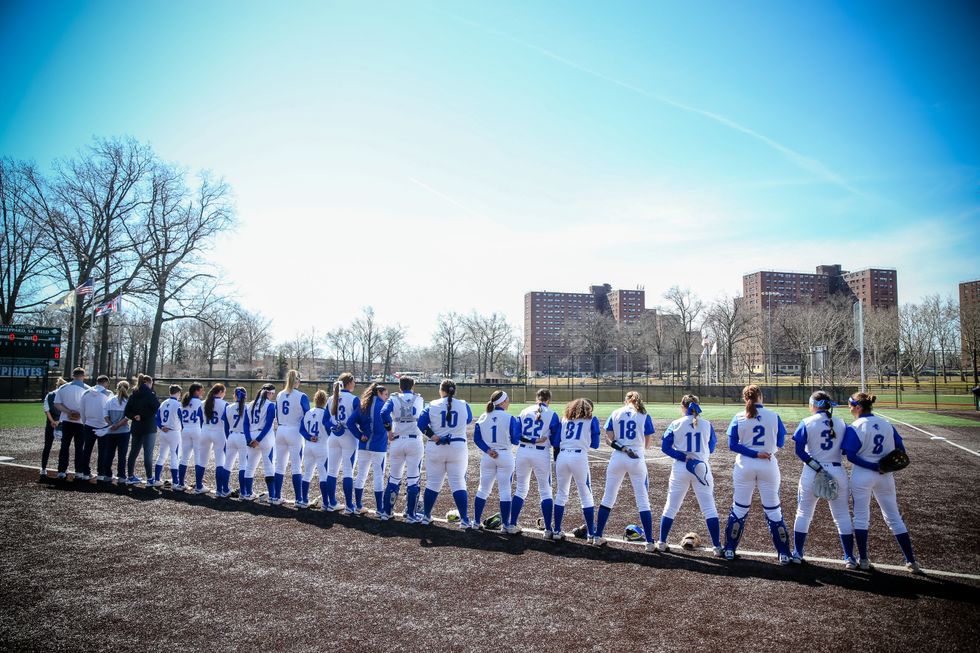 Gabe Rhodes
To my surprise, when I walked into the locker room Sunday morning, everyone seemed to have dropped what happened the day before. I could feel the unspoken tension and fright, but for the most part, everyone kept their insecurities and fears concealed. I give so much credit to our team captains; they gave a pep-talk, brought up the team spirit, and reminded the team that we are a family, and we must act like one to come out on top in the series. We all picked our heads up, had a great pregame, and were ready to take on a long day.
4. Game time anxiety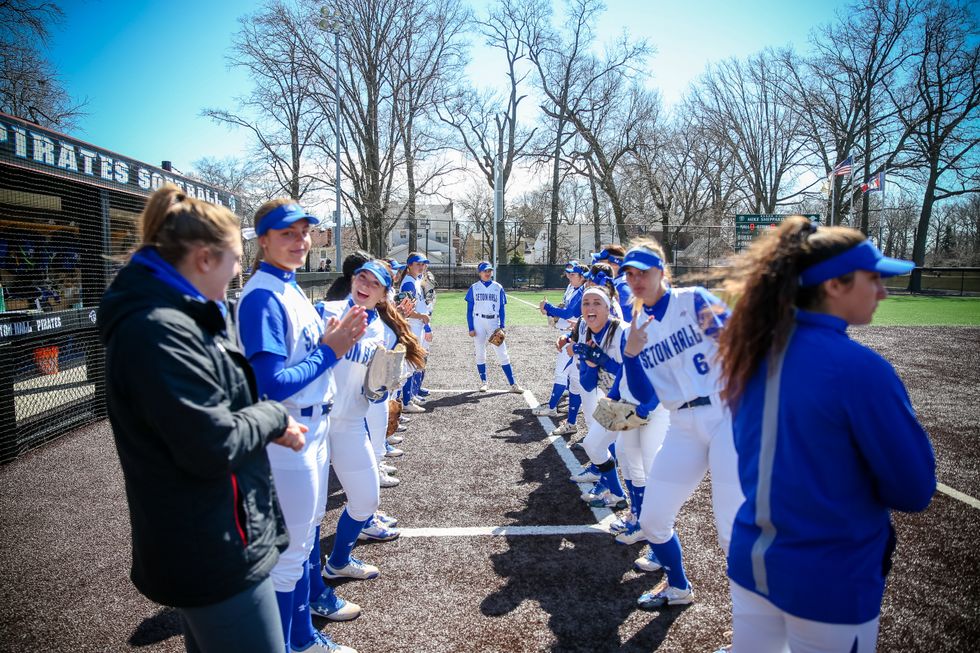 Gabe Rhodes
As our game time lineup was announced and we lined up for the National Anthem, the team was both nervous and excited to begin the game. It was a new day, after all, and we all hoped things would go our way. I have to say, I have never seen our team have so much energy. It was exhilarating and heartwarming to see our team unite, scream our heads off, and have each other's backs. We came out with the goal to take the game pitch-by-pitch, and play-by-play; everyone had the mindset that they had to get their job done to open up new opportunities for their teammates. We did just this, and our outcome was one we will never forget.
5. When it all clicked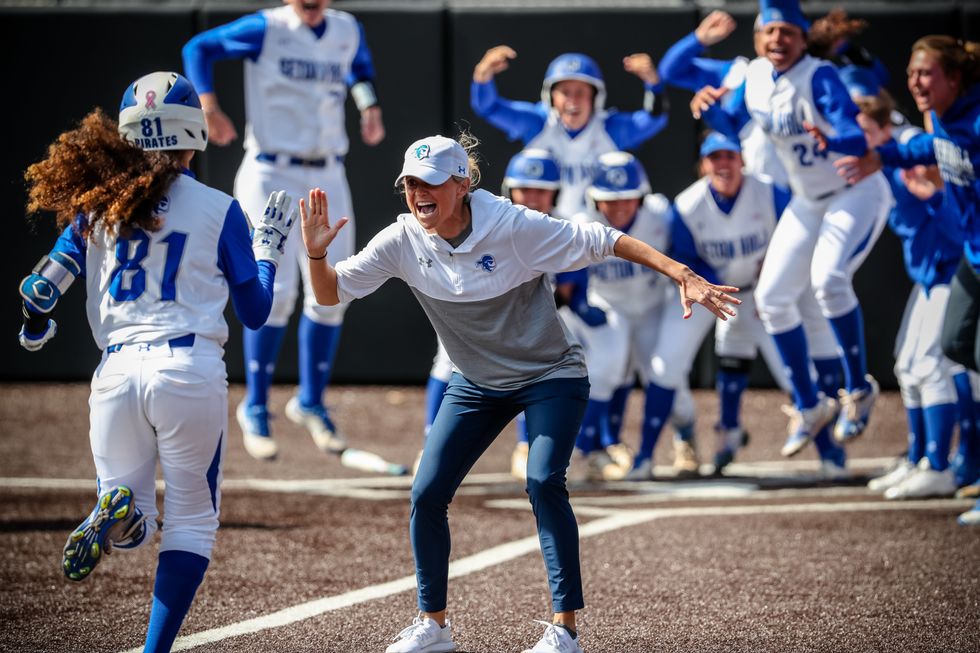 Gabe Rhodes
In the last inning, we were down 6-4 with runners on base. A tricky play right before the grand finale had our hearts beating out of our chests. Our second-baseman, Jaden Tate, got up to the plate. With two strikes, the field went silent for minute, but we all had a good feeling about this at-bat. The pitch was thrown, the runners were ready to take off, and boom...a walk-off homerun. The dugout went ballistic. I saw smiles, I saw tears, and most important of all, I saw great pride in our team. We won the first game 7-6, and the series was tied. What an amazing feeling.
6. With spirits up, we did the unthinkable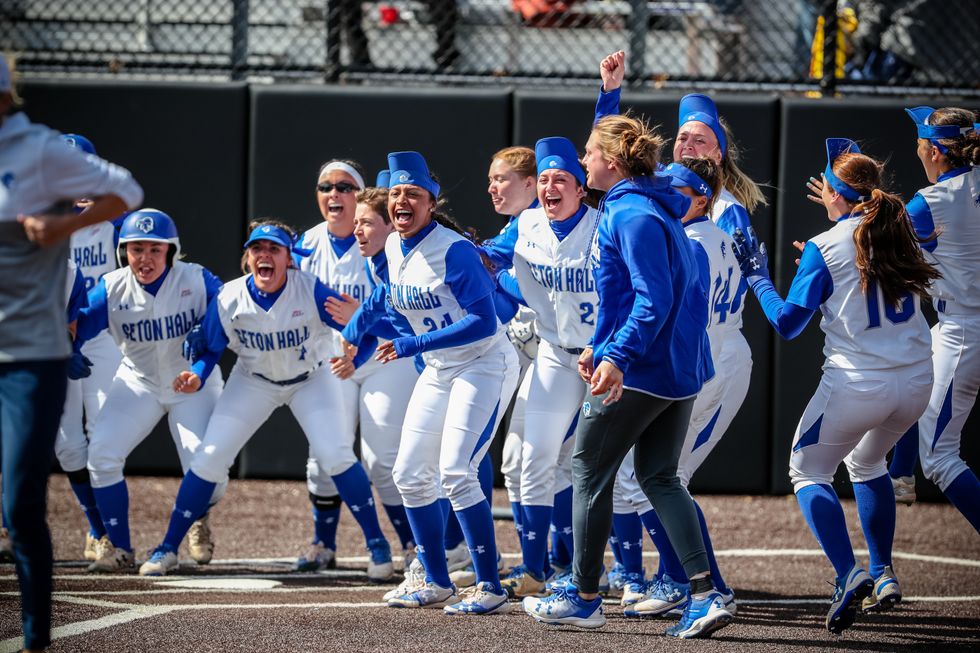 Gabe Rhodes
Winning the first game on a walk-off homerun, there's no better feeling, and you best believe we were feeling really cocky. After a little game break, it was time to take on game two of the day. The lineup was announced again, the captains gave their pep-talk, and we all snapped back into reality: we can't take this team lightly, they're full of anger and want their revenge to take the series. Right from the start of game two, we knew we had it in the bag. We took all of our confidence from the previous game, and channeled that into good energy, not arrogance. This game was neck-and-neck and consisted of back and forth scoring on both ends. Janae Barracto sealed the deal with both a grand slam, and then a another homerun from Hailey Arteaga. At the end of what felt like an endless day, we clinched the series, winning the second game 11-9. After we shook hands and said "good game", that's when it really hit us; we just had one of the greatest comebacks in Seton Hall Softball history, and we accomplished what at first seemed out-of-this-world. We swept Sunday, and now we're tied for first place in the Big East.
Stayed tuned to hear about the rest of the Seton Hall Softball team's Big East journey. Watch the games live at www.SHUPirates.com/PSN !