Being an avid traveler, people often ask me, "what is your favorite place you've been to so far"? This answer is always easy for me: Japan.
There is so much to love about this lively country. From the rich and respectful culture to the amazing food and endless amounts of activities, I truly thrived in Japan.
I frequently recommend Japan to friends and families looking for their next travel destination. You can comfortably spend a week in Japan. It is an easy flight from California, transportation is easy once there, there are always good deals on flights and I guarantee you can find activities to please just about anyone… the list truly goes on and on.
I decided to travel to Japan over spring break. After a lot of research, this seemed to be the best weather and of course, CHERRY BLOSSOMS! My journey started with my friend Carly at LAX. Flying from LA to Tokyo was an easy task and the flight was much shorter than expected. Once landed in Tokyo, the metro system to get downtown was fairly easy and tickets were simply purchased at the station.

We decided to stay at a hotel near Shibuya station. This made the most sense for us to get around and was central for most of the activities we wanted to do. Looking back, we are confident this was the best place for us to stay, even if it cost a little more.

Carly and I spent 4 nights in Tokyo, this duration felt appropriate and we did not feel rushed nor like we missed anything. Our days were filled with ramen, bright over-the-top characters, way too much sugar and complete awe of the busy city.
Here is how a spent my week in Japan and a list of "must do's" while there.
Here are my must do's for Tokyo:
1. Visit Shibuya crossing and immerse yourself in the hustle and bustle.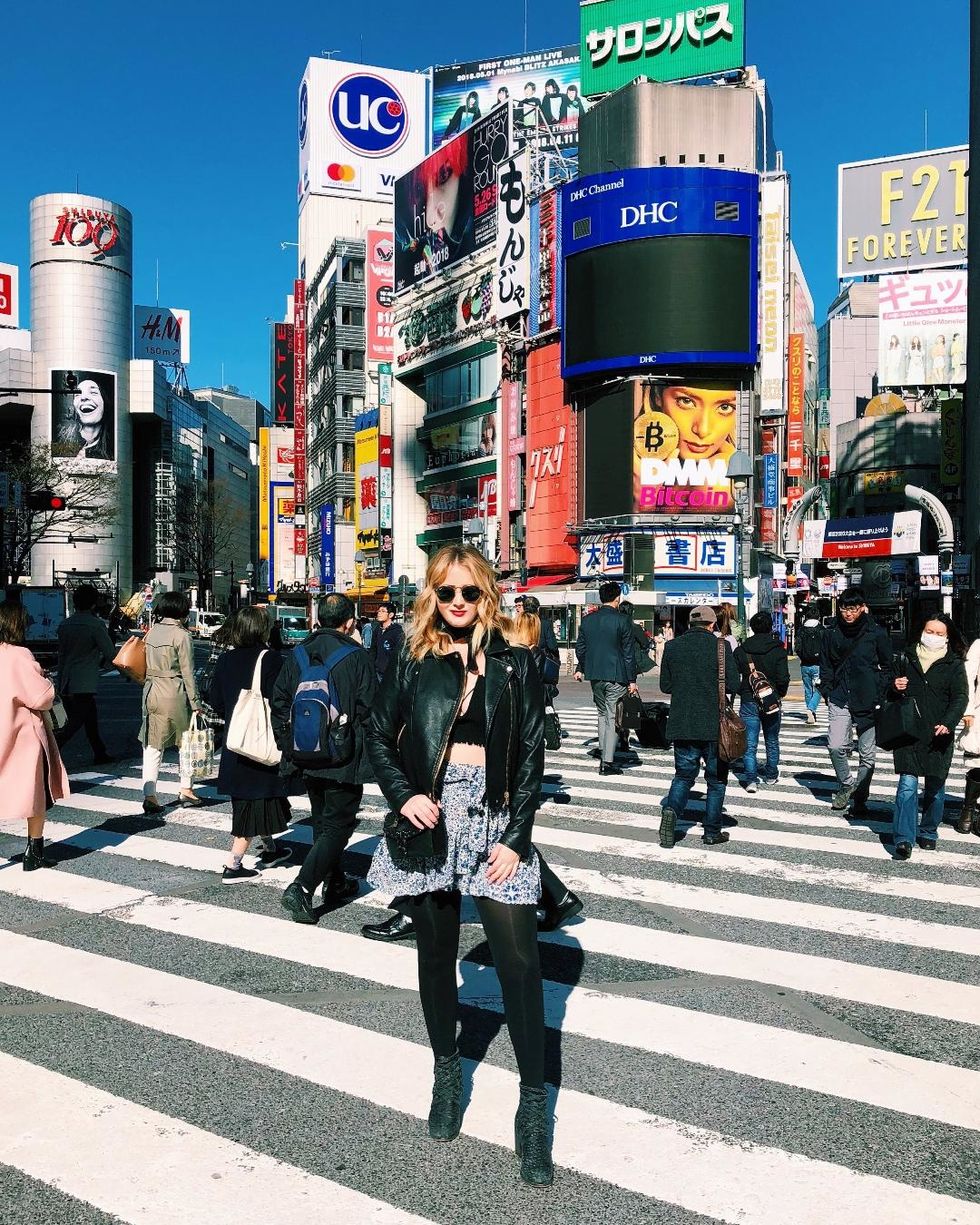 Kristin Torres
If you want a picture here, go early!
2. Grab a personalized latte at "Reissue."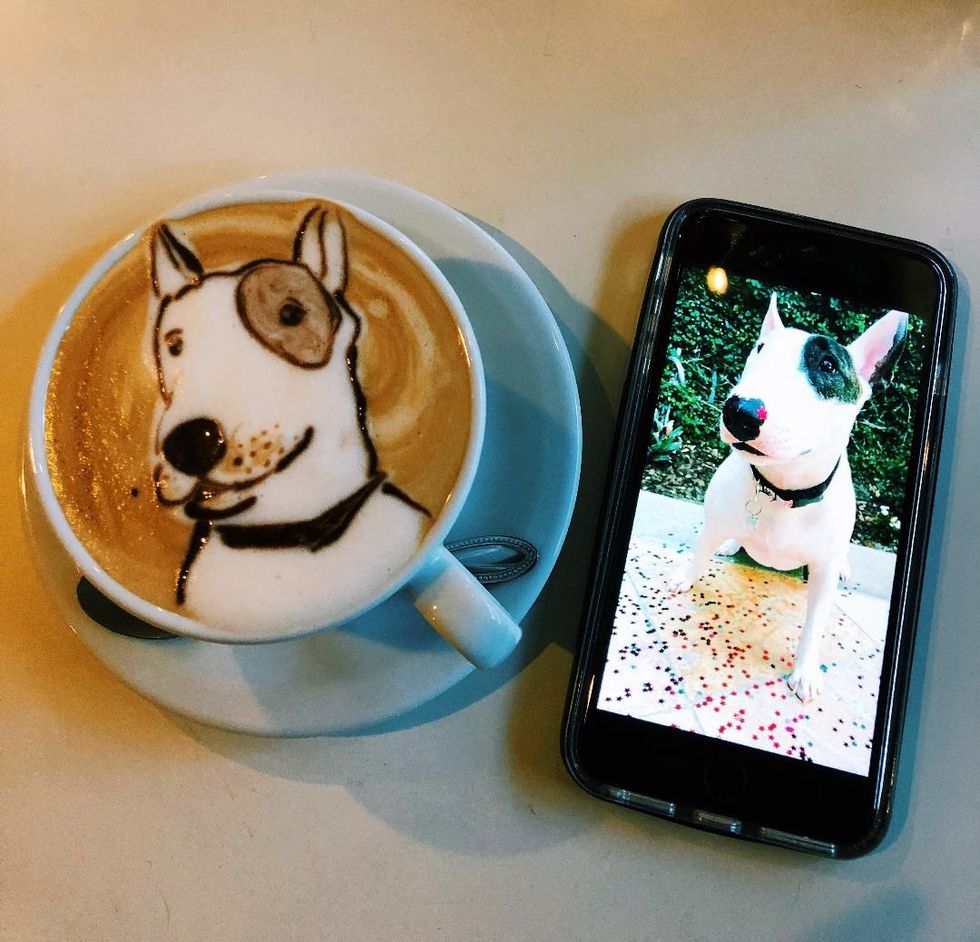 Kristin Torres
There is actually latte artist here to make any photo on your phone come to life!
3. Pick one of Tokyo's famous animal cafés and laugh.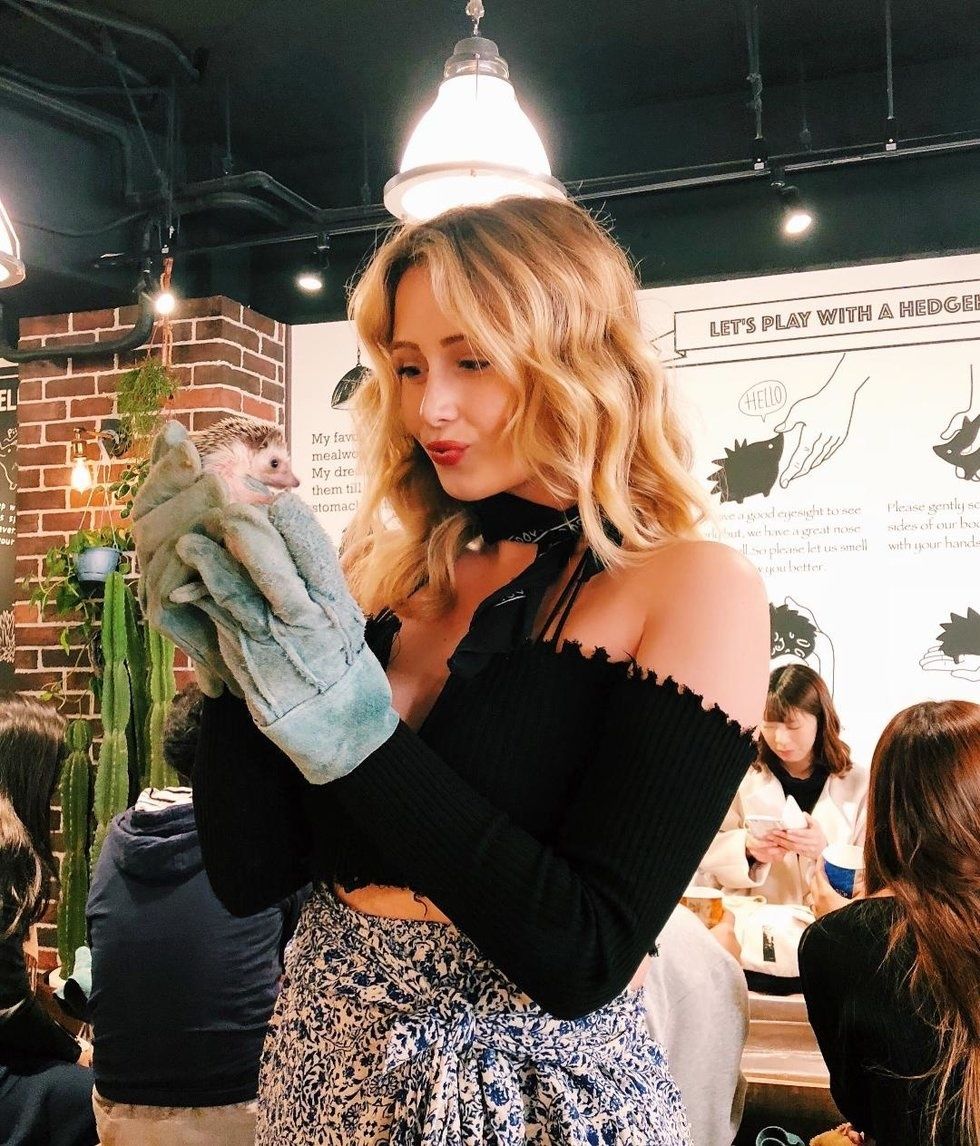 Kristin Torres
We happened to have coffee with the hedgehogs. We visited "Harry Hedgehog Café".
4. Go to Harajuku.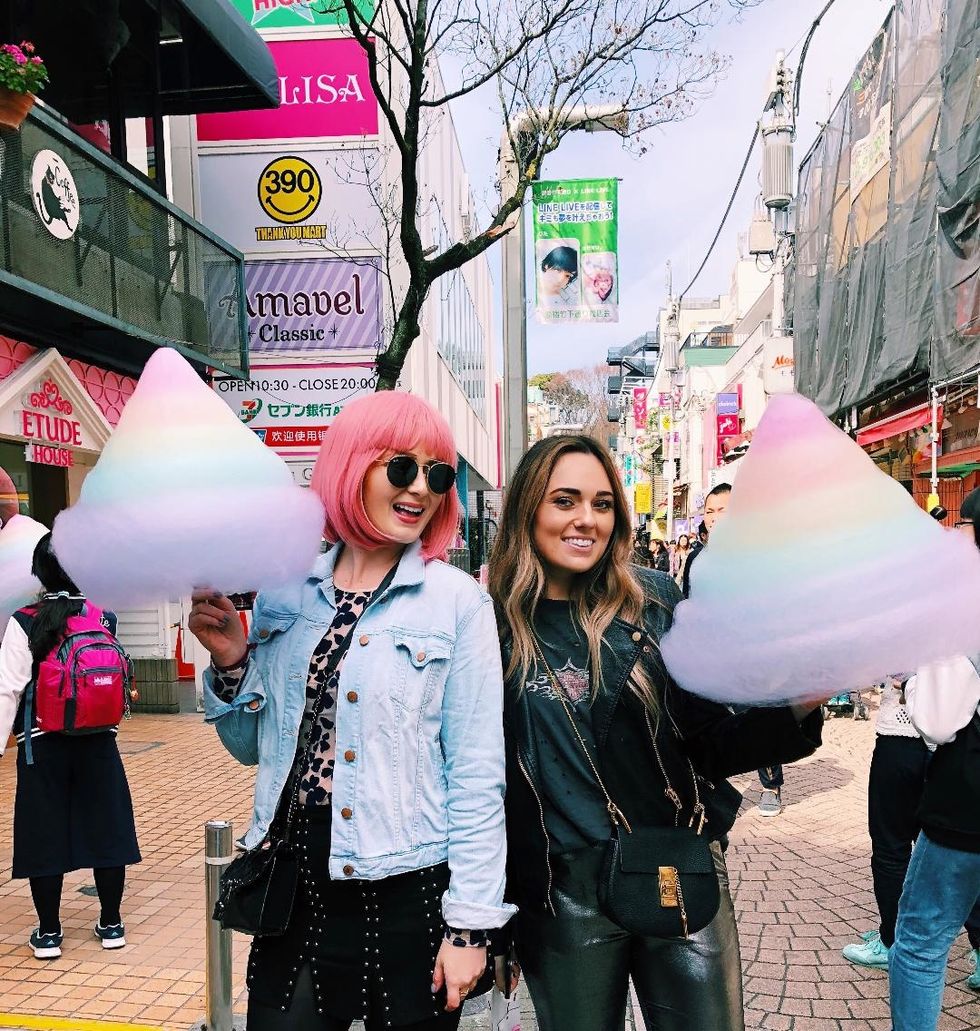 Kristin Torres
Harajuku is a must see. It more or less is just a long strip but is filled with the most colorful fun things and people. Grab yourself one of the famous rainbow cotton candies. We found ours at "Totti Candy Factory".
5. Kawaii Monster Café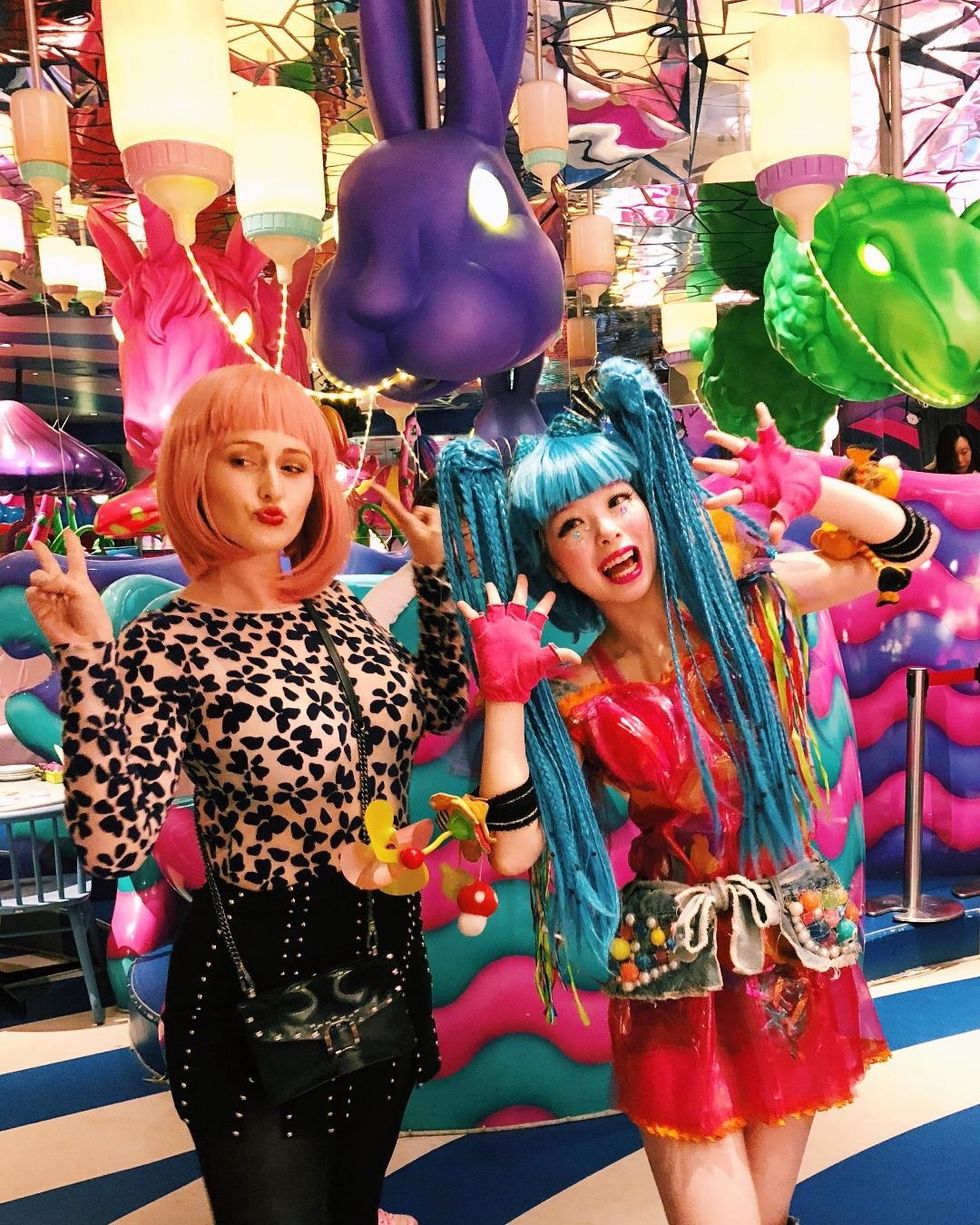 Kawaii Monster Café easily the most ridiculous place I have ever been too. Good luck not smiling from ear to ear in here.
6. Have a bowl of ramen in the enclosed "personal space" booths at "Ichiran."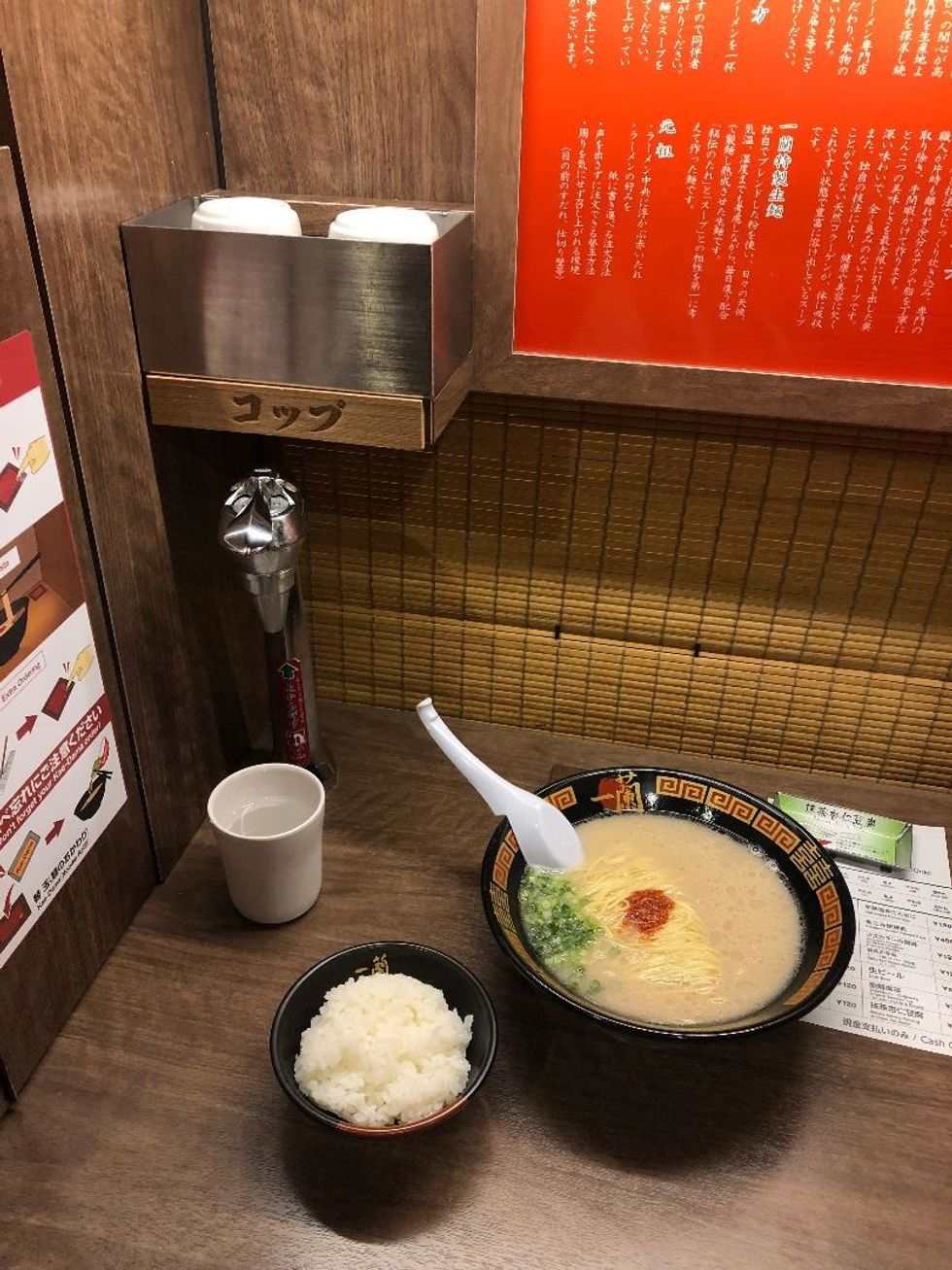 Kristin Torres
I believe Carly and I had about 10 bowls of this ramen while in Japan for a week
7. Robot Restaurant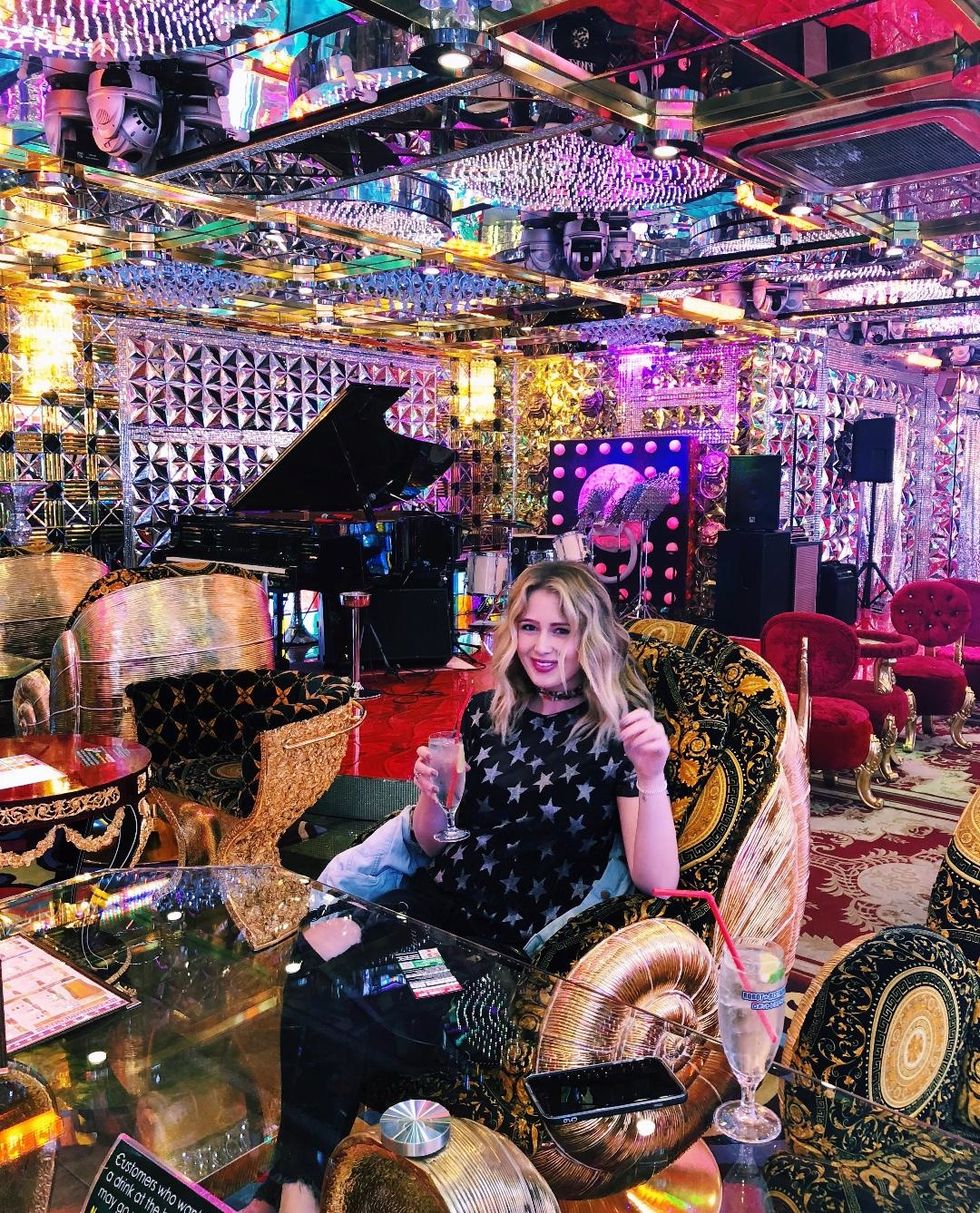 Kristin Torres
And if you did not have enough stimulation overload from Kawaii, visit the "Robot Restaurant" for their famous evening show.
On day 4, we took the bullet train to Kyoto. This could easily be a pricey trip but before leaving for Japan, we bought a traveler's bullet train pass through a local Japanese travel agency. This must be done while out of Japan! I highly recommend doing this, it saves a ton of money!

Kyoto is a much slower pace than Tokyo, but equally as enjoyable. Kyoto is known more the temples and nature sights of Japan. We felt like this was the best destination for the second half of the week, so we could get the best of both worlds.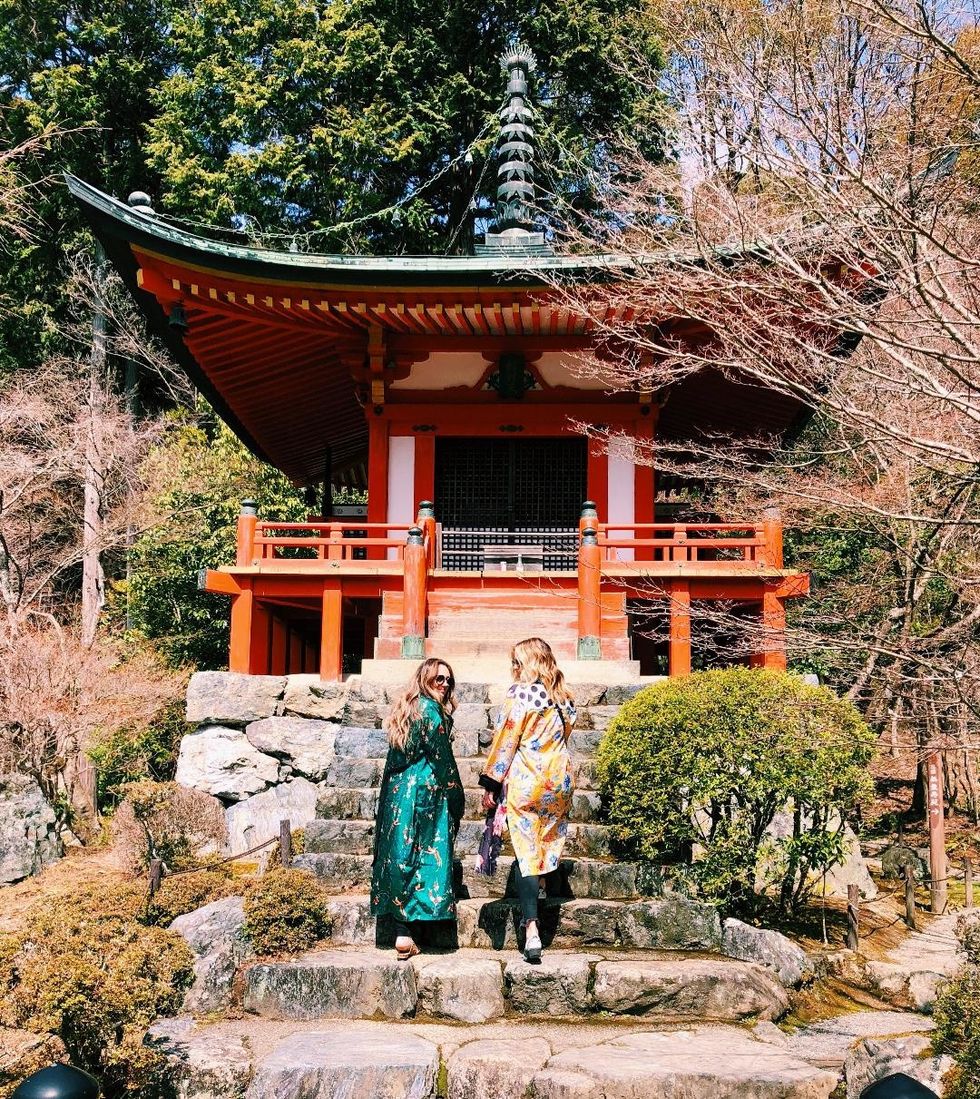 Kristin Torres
We stayed in the heart of Kyoto. While it was not super close to the temples we wanted to see, it was the most central to get around to all of these places.

My favorite must do's in Kyoto:
1. Get lost in Nishiki Market in downtown Kyoto.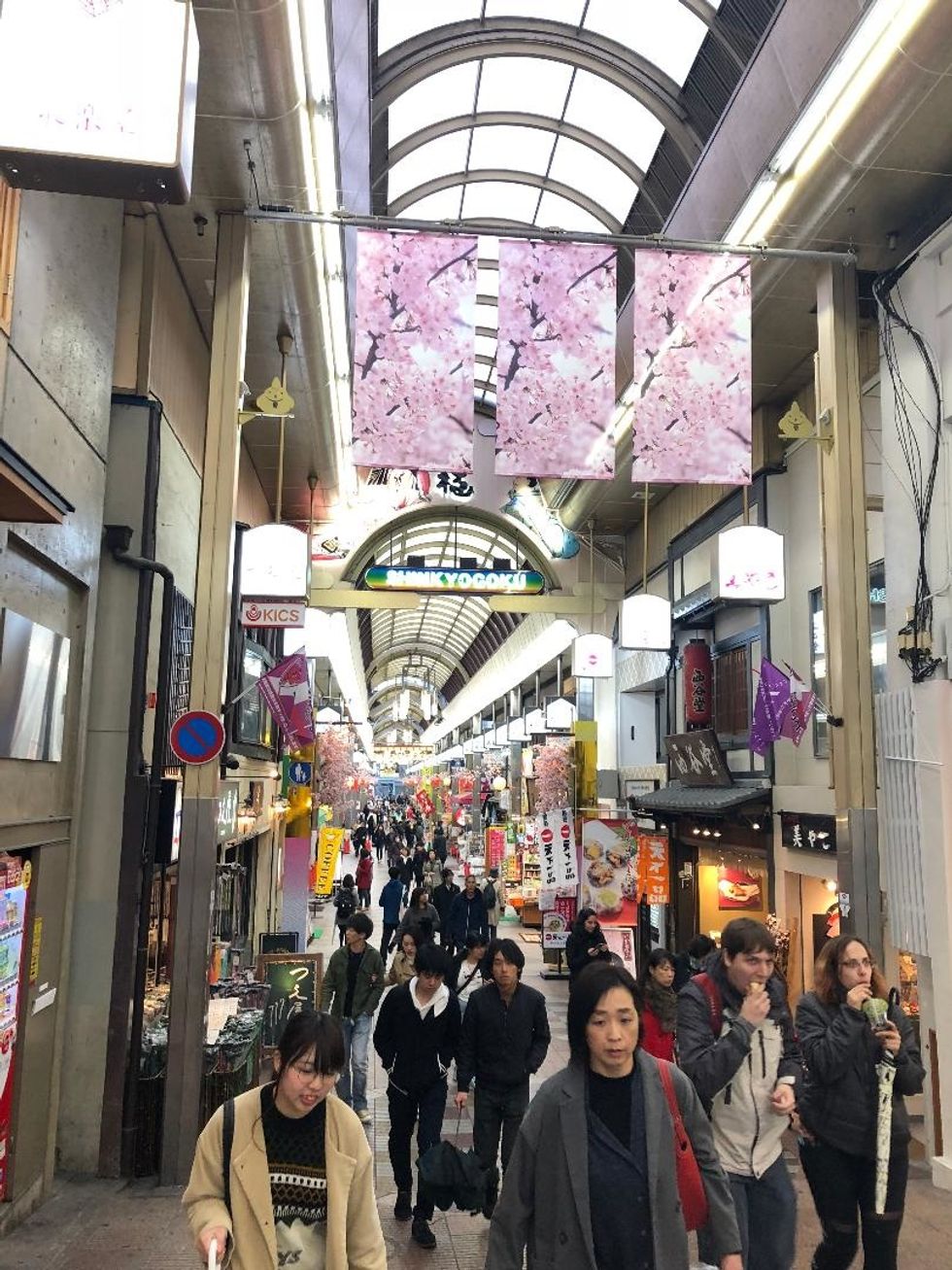 Kristin Torres
There is not shortage of things to get lost in here.
2. Visit Kinaku-Ji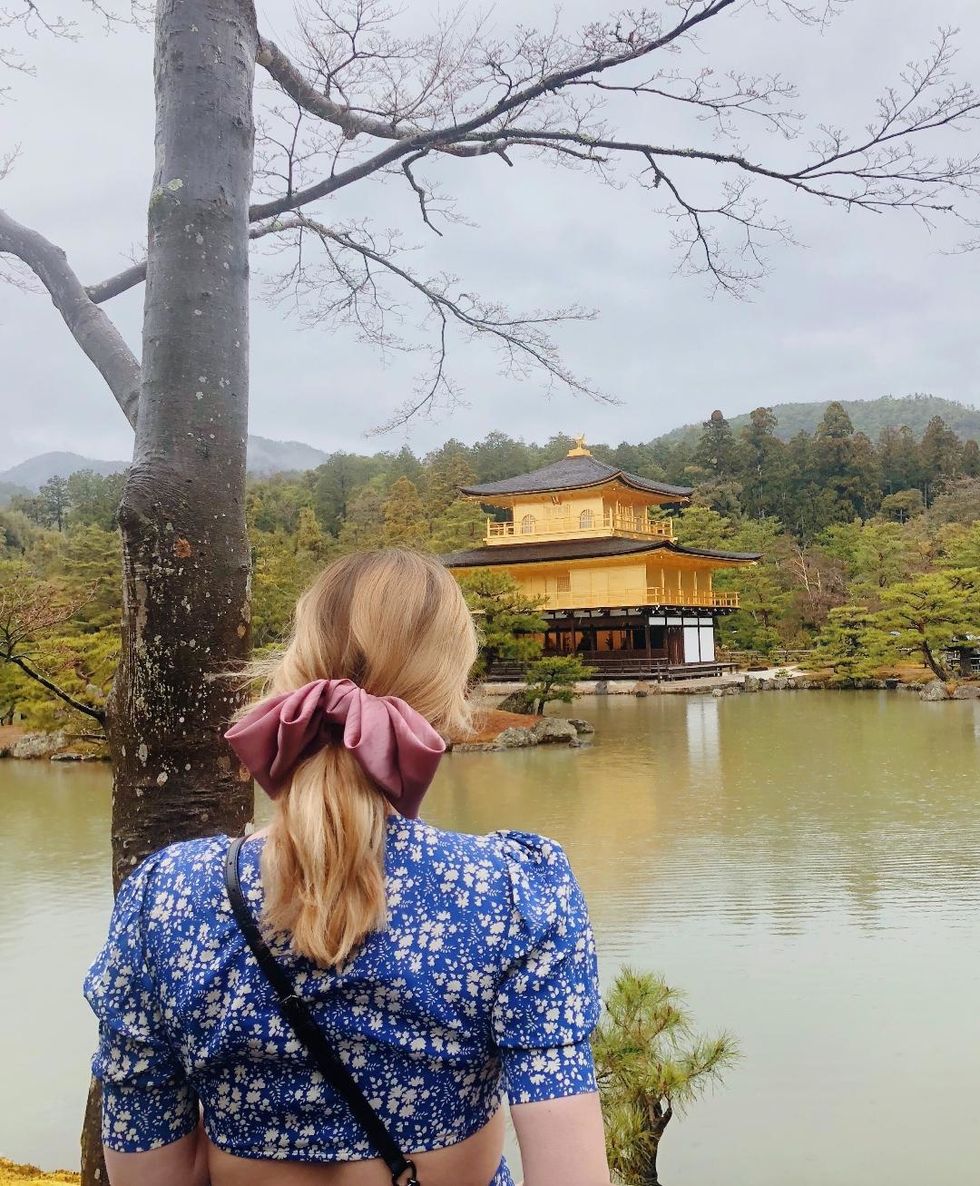 Kristin Torres
Also known as "Temple of the Golden Pavilion, this gorgeous gold leaf temple is unreal.
3. Take the bus over to the Arashiyama Bamboo Groove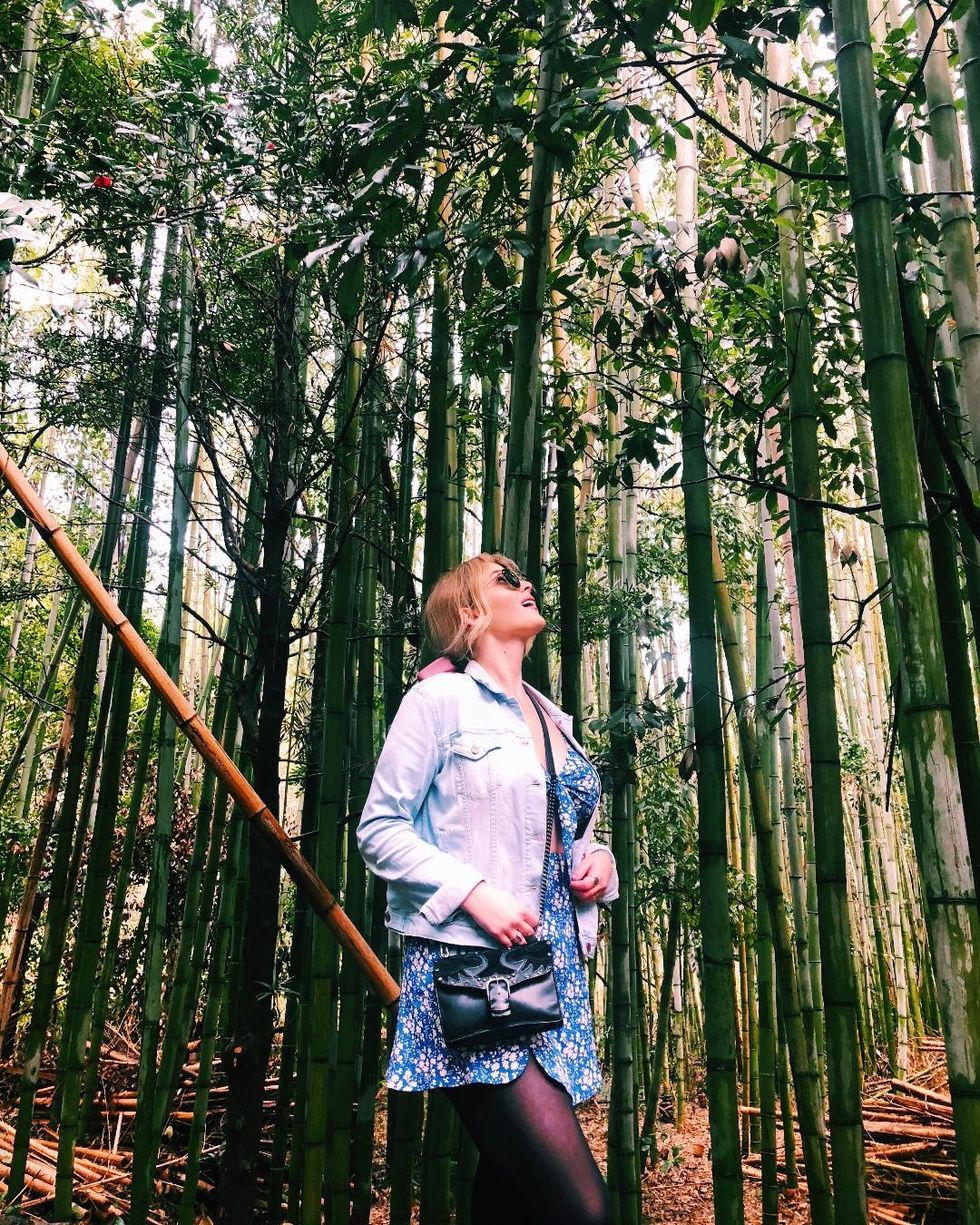 Kristin Torres
Thick and monstrous bamboo is an amazing sight to see and the perfect photo backdrop. While visiting the bamboo, walk to the top of the mountain to see the monkey sanctuary.

4. Take a day trip to Nara.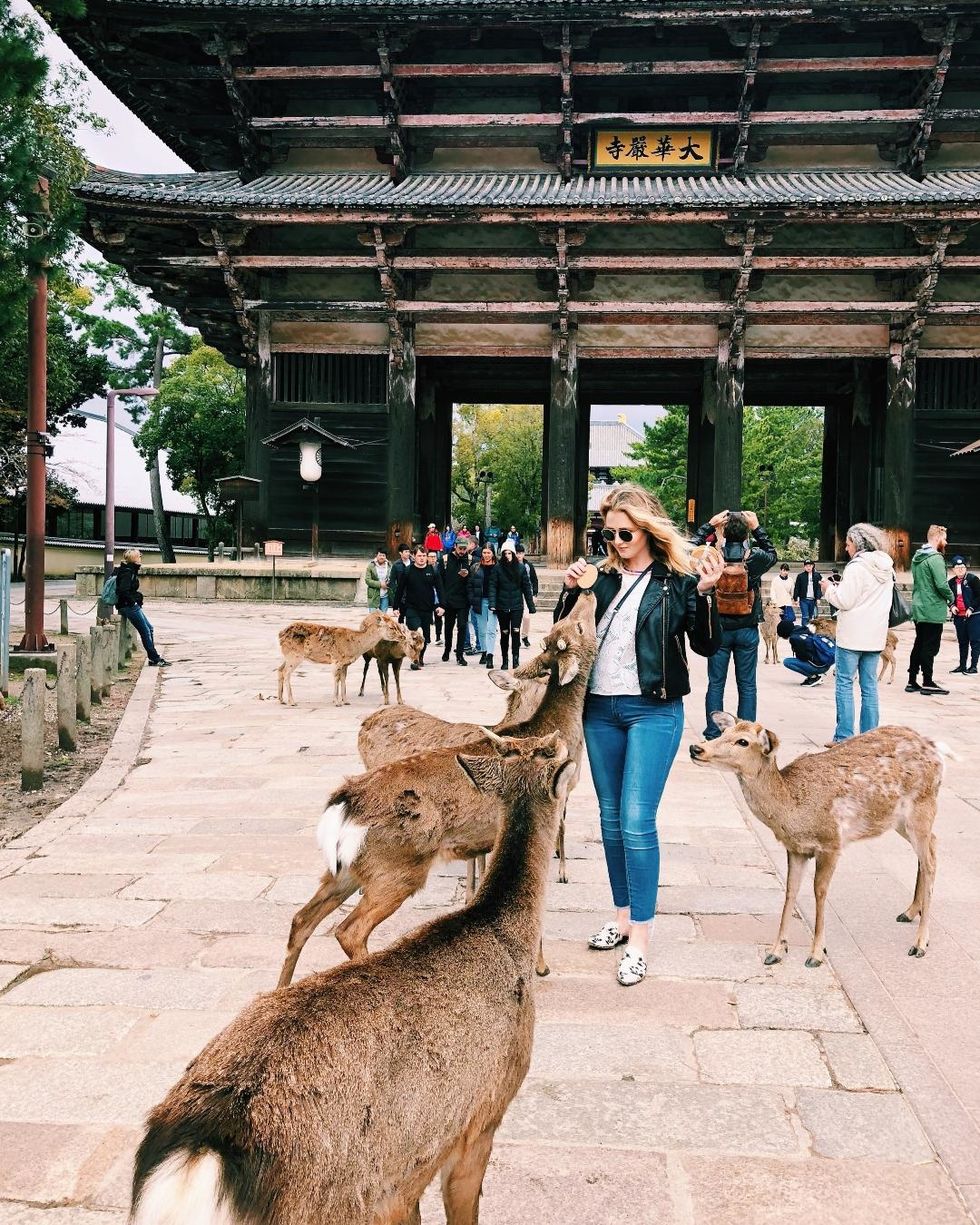 Kristin Torres
This was an easy train ride and was a part of the bullet train pass. Easily my favorite part of this trip, Nara is absolutely amazing. Nara is where wild dear have become so accustomed to having humans around, they walk right up to you, bow their heads, and eat dear cookies out of your hand. It was surreal experience. In Nara, there are amazing temples and sites to see as well.

5. Visit Fushimi-Inari.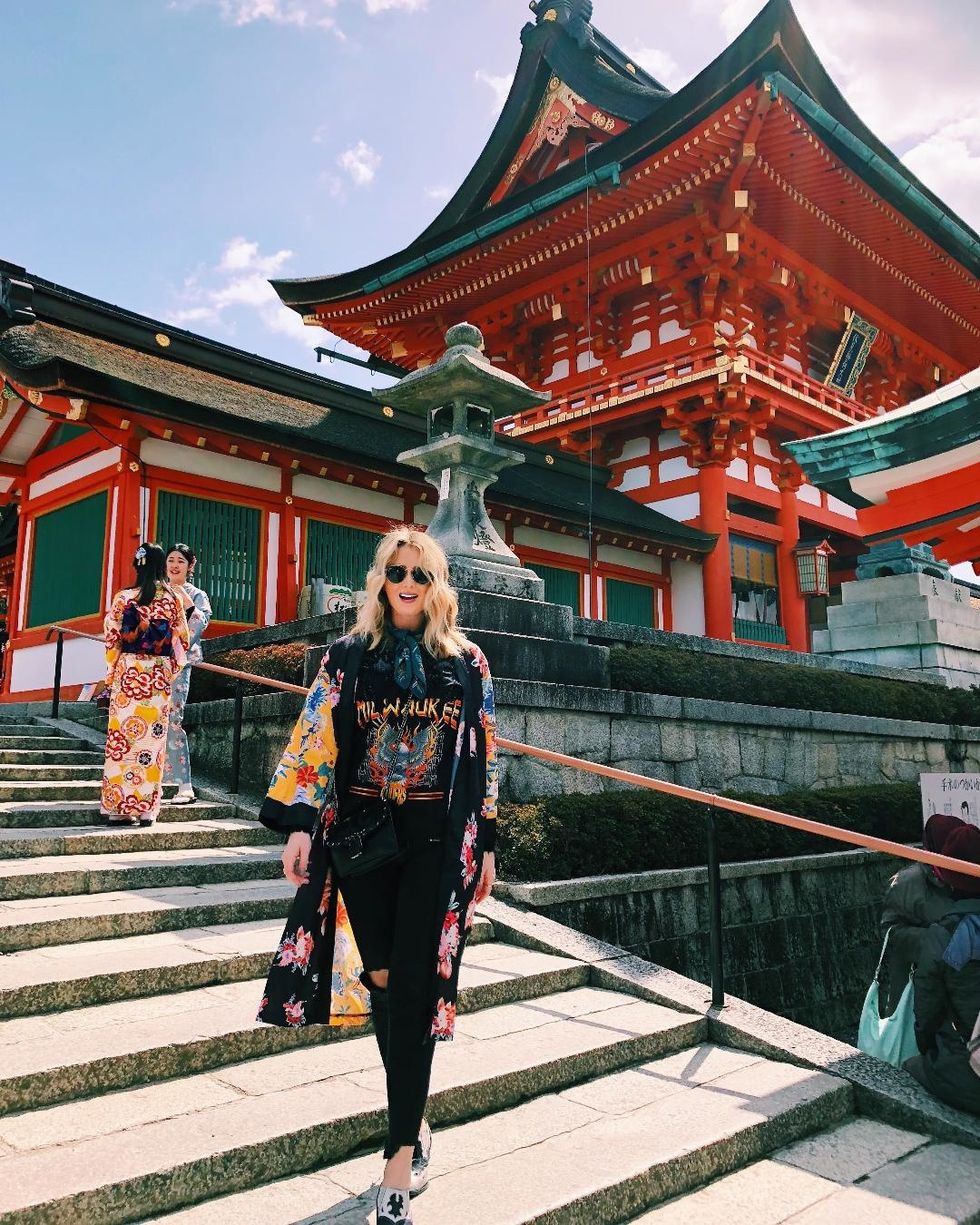 Kristin Torres
This traditional temple is exactly what you think of when you think of Japan.
I could not be happier with my decision of spending my spring break in Japan. Hopefully, you find yourself there soon as well!