I was not the kid who was a natural fashionista. I vividly remember wearing gym shorts, a turkey-trot race shirt and my hair in a ponytail more days than not to elementary school.
The story changed a little in middle school, but not exactly a better narrative. Middle school consisted of ridiculous outfits. I had a thing for skirts (usually tutus) and clashing patterns… think Junie B. Jones. Although the fashion wasn't "fashionable" by most terms, I did learn something during this time. I learned clothing was a way to express yourself and gives you the power on how people perceived you.
Let's face it. First impressions are a very real thing. People make decisions about you in the first couple of seconds whether or not they want to admit it. But that is the amazing thing about fashion. You have a big say in how people observe you based on what you decide to wear in the morning.
I guarantee wearing those loud outfits in middle school gave people an immediate feeling about me. Looking back, I am glad I went through that phase. That phase made me more comfortable with wearing things that were out of the ordinary and, most importantly, made a statement.
It was not really until late high school/early college years where I really polished my "style." I am officially positive I have a personal "style" now because friends (sometimes not even friends) will send me items or point out things and say, "that looks very Kristin." And I love hearing that more than anything.
I love hearing that because I have created something that is exclusively mine. I have curated something that speaks before I do.
When thinking about how I define my personal style the first word that usually comes to mind is bohemian or eclectic. This is also my favorite style for interior design and architecture. The more patterns, textures and color, the better for me. I've never been afraid to wear more items on my body than necessary just to complete an outfit.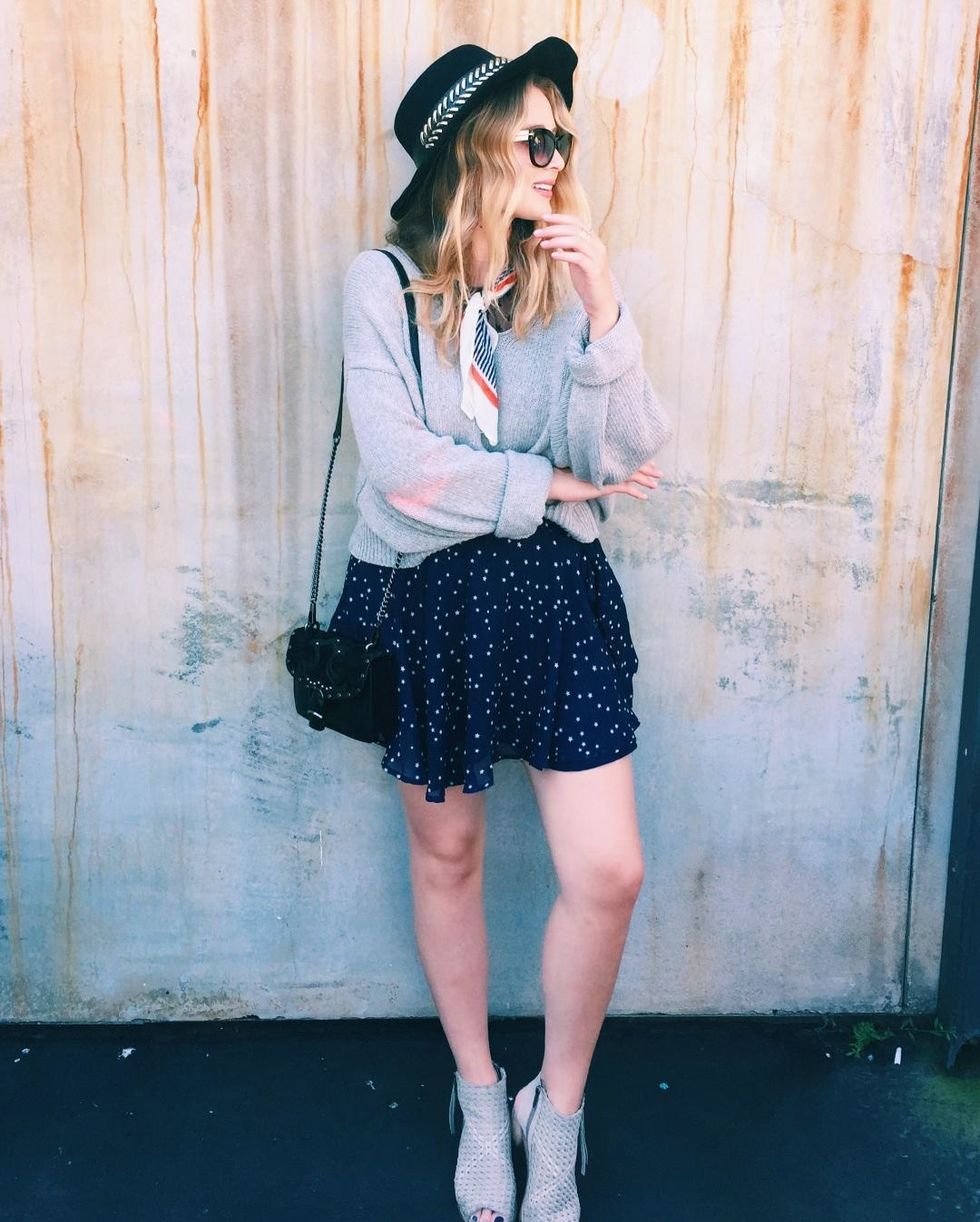 Kristin Torres
Now please don't get me wrong. I am not claiming I am an expert in fashion. And maybe what I like wearing is not your cup of tea. But I can confidentially say I have determined my own cohesive style sense that makes people think a certain way about me.

I urge you to think about what you wear and like wearing. I am not talking about the sweats you wear to be comfy or the jeans and t-shirts you wear to class (we all have those days). I am talking about the times you feel your best in what you are wearing.
The days you dress up for a family function or even a date, do these outfits speak on how you feel as a person? Do they show off the patterns and colors you love the most? Don't be afraid to wear something out of the box. I promise you, people will perceive you more how you want to be perceived based on your clothing choices.