In the wake of Donald Trump's inauguration, there have been a great many things for liberals and progressives to dread and react against, including the refugee ban and the reactivation of the Dakota Access Pipeline in North Dakota. This march had been planned a week or so after the spontaneous demonstrations that blew up after Trump decided to continue the pipeline's construction. I wasn't able to make it to the first protest because it was on a work day and was such short notice for me to drive up to Los Angeles. However a larger and more organized movement downtown was being set up on February 5th and I knew that I didn't want to miss it. The end result was a beautiful demonstration of our rights to free speech and peaceful assembly.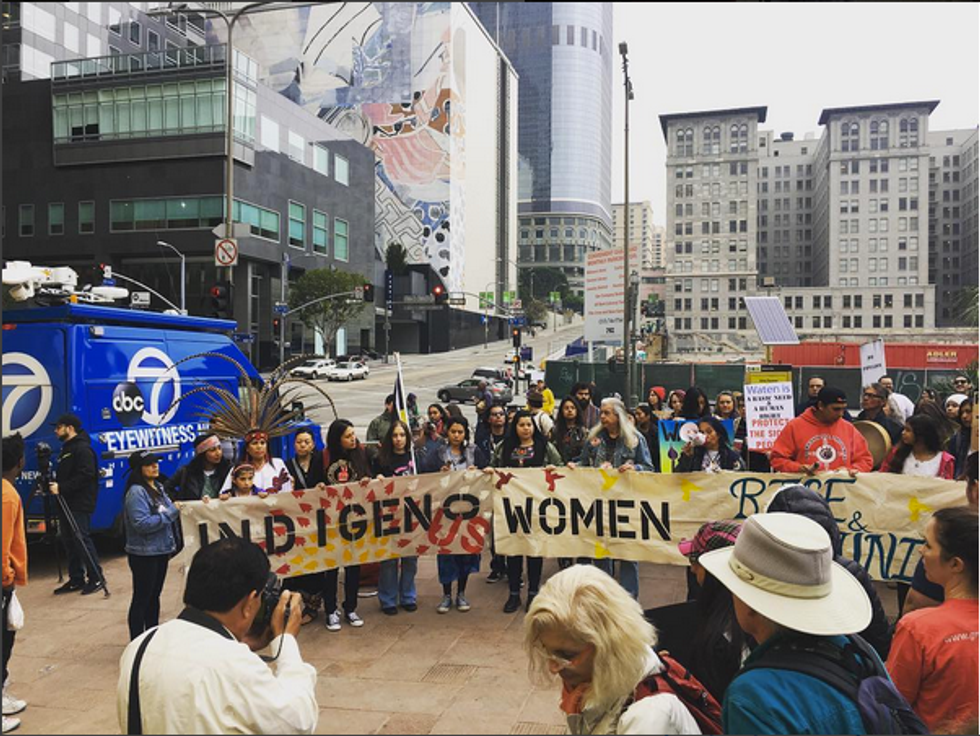 With the pipeline in North Dakota desecrating sacred land belonging to the Lakota and Dakota tribes at Standing Rock, it's appropriate that this movement is being led by members of the local Tongva and Chumash tribes. They began the day's processions by performing traditional songs and dances while lighting up incense as part of their rituals. It was all very atmospheric and prepared us for a very spirited march down the city roads.
When I first arrived at the meeting place at Pershing Square, there was hardly anyone who showed up, just a few of the employees and speakers near the table. Soon enough though, the crowd started to bulge and like magic I was amidst hundreds, if not thousands, of people all chanting in unison to various catchphrases like "We Stand For Standing Rock" and "Up With The People, Down With The Pipeline." We walked for about 45 minutes or so from Pershing Square until we reached a federal court house down the street from City Hall. It was from there that a rally was held and more people got to speak about issues concerning Native Americans and the environment in general.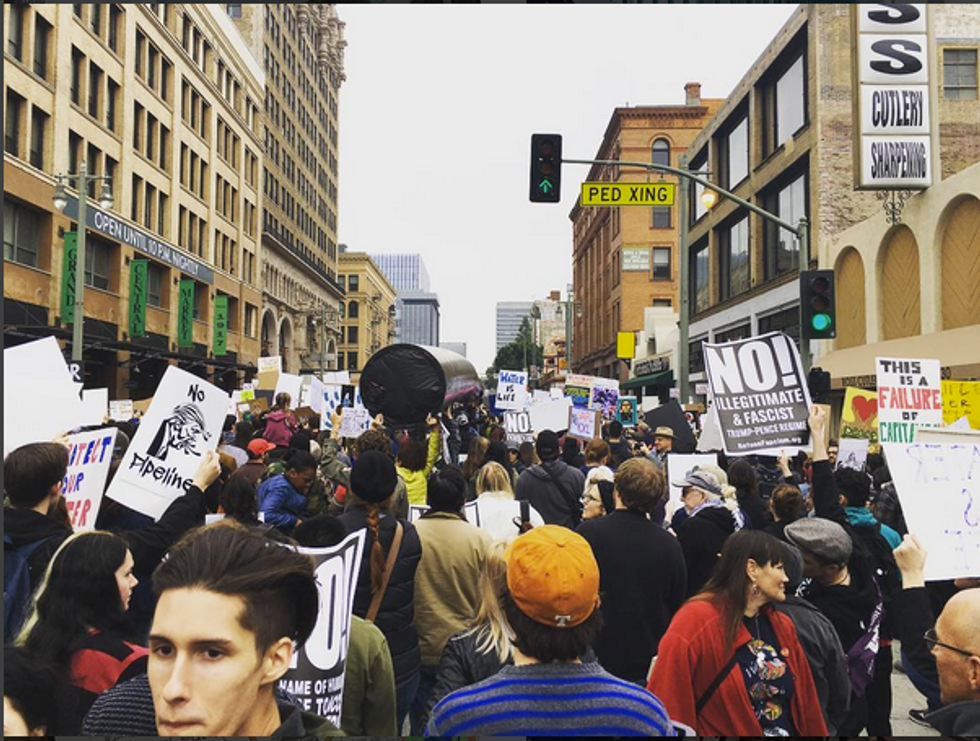 I unfortunately was not able to attend the historic Women's March which had come about a few weeks earlier, though I feel that both of these marches united disparate groups of people together to fight for a common cause. This was certainly not as large as the Women's March, but there was a certain amount of tranquility throughout all this that I believe is at least somewhat comparable.

A quote that stood out to me from one of the Native American speakers was "we are not protesters, but protectors," which summed up what this whole march was all about. Indigenous Americans and their non-native allies alike stood together in solidarity so that we not only demonstrate our First Amendment rights, but also encourage our brethren at Standing Rock to not give up the fight against corporate greed and environmental degradation.