Americans are stressing the importance of voting now more than ever. Political ads circulate through our TV channels constantly as well as posts from people we know endorsing their candidate of choice. For those interested in political culture, this outpour of information is beneficial. However, it also plays a role in turning those not interested even further away from the polls on voting day. As a Political Science major in this day and age, I believe that voting is a vital part of ensuring our first amendment rights as well as maintaining the democratic integrity of our nation. Here's why.
Disclaimer: This is not partisan in any way. I will not be sharing who I voted for or who I think you should vote for, just reasons why voting is important.

1. It's a selective process, so why not do it if you have the ability to?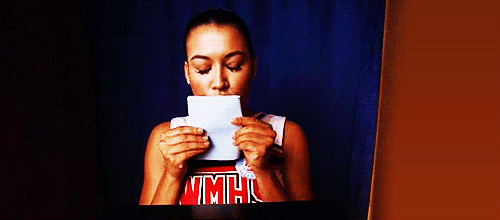 As most people know, voting is a selective process. To be eligible to vote, you must be 18 years old, a citizen of the United States, and have never committed a felony. If you fit into these categories, why not vote? There are people who are ineligible to vote and are dying to have their voice be heard.
Do it for those people.
2. All types of elections benefit you in some way.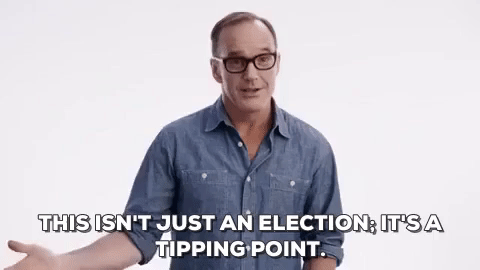 Whether it's your local school board election or electing the President of the United States, the people holding these offices play a role in your life. Elected officials represent us during every step of our development. School board members give us rights and opportunities throughout our elementary, middle, and high school years. Congressmen and women legislate in the states that we go to college in. The President of the United States enforces the laws of our nation. By doing your part in electing these officials, you have the ability to determine who you want to want to represent your interests throughout your life.
Do it for your future.
3. "My friends aren't voting" is not a valid excuse.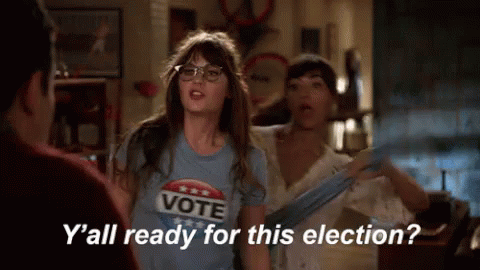 Just because you don't know anyone voting doesn't mean you can't. I know that it may be more intimidating to not have anyone with you while you vote, but it allows you to make your own decisions without the influence of anyone else. I have voted by myself the last two elections, and it has given me more time to ensure the candidates I am supporting are in my best interest. If you want to go with someone, don't be afraid to reach out to people you don't normally hang out with and see if anyone is going to the polls. You may even make a new friend while changing your country at the same time.
Do it for those who are not interested.
4. The resources for voting are available to you.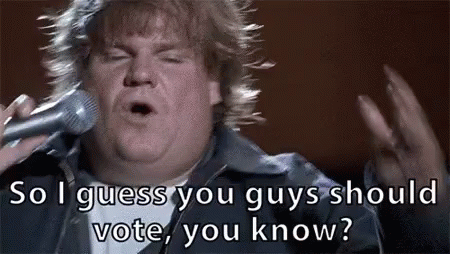 "I don't know how to vote" or "I don't know where to vote" are two very common reasons why people don't vote. However, the resources are available. Vote.org will email you once your registration is complete with your polling location and the times the polls are open on election day. Each Secretary of State has the list of every polling location in their state on their websites, as well as the rules and protocol for election day procedures. Not to mention, you can sign up for text or email reminders as election day gets closer.
If you are an absentee voter, that information is available on numerous websites. You can request an absentee ballot with the click of a button, and sending it back is just as easy. As long as you make sure to do it by the deadline, your vote will be counted.
The resources are available to you, and it doesn't take that much time to access them.
Do it for yourself.
5. Prove the status quo wrong.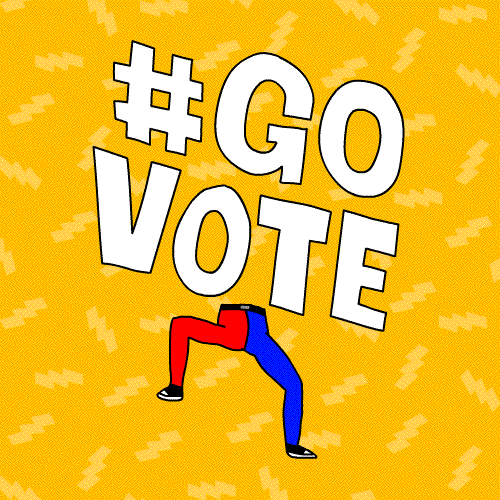 Historically, the age group of 18-24 has the lowest percentage of voter turnout in elections. When I went to the polls this year, I was one of three young people in line to vote. We need to do better. Society has labeled millennials as lazy and entitled, which is not fair by any means. One way to break this stereotype is to start playing our role in our future. Do your grandparents pick out your clothes for you? No. So then why are you relying on them to pick the elected officials that will govern our country at a time where the legislation being passed affects your future?
Do your part in giving our generation a voice.
Voting is important. It has always been. Playing your role in electing the future of our nation is a right that we shouldn't take lightly, which is why it is discouraging to see how low the United States' polling numbers are compared to other nations. We, as a country, need to do better. We, as a country, need to vote.