If there's one thing everyone's talking about right now, it's voting — in real life, on social media, and yes, even on dating apps.
And rightfully so! Because is there really anything sexier than someone who cares about using their voice to be the change they want to see? In my opinion, no... not much, honestly.
Whether you're nodding your head in agreement or shaking your head in disagreement, you should know I'm not alone in thinking this. In fact, online dating site OkCupid's latest VILF campaign (yes, this means "voter I'd like to f*ck" and it's brilliant) is encouraging its users to flaunt a Voter 2020 badge if they're registered to vote in the 2020 election.
Since its launch less than a week ago, over 130,000 people across the U.S. have added the Voter 2020 badge to their OkCupid profiles and YEP, you bet those who share that they're voters on their profiles have been getting more love and action than those who don't. As they should!
Results from this campaign have actually found that registered voters are 63% more likely to get a match and 85% more likely to receive a message.
What does this mean, you ask? Well, people on dating apps tend to be attracted to those who care about political happenings, have similar morals, and are passionate about similar causes. This is further evidenced in Odyssey's survey that showed dating app users are more likely to swipe left on someone with differing political views.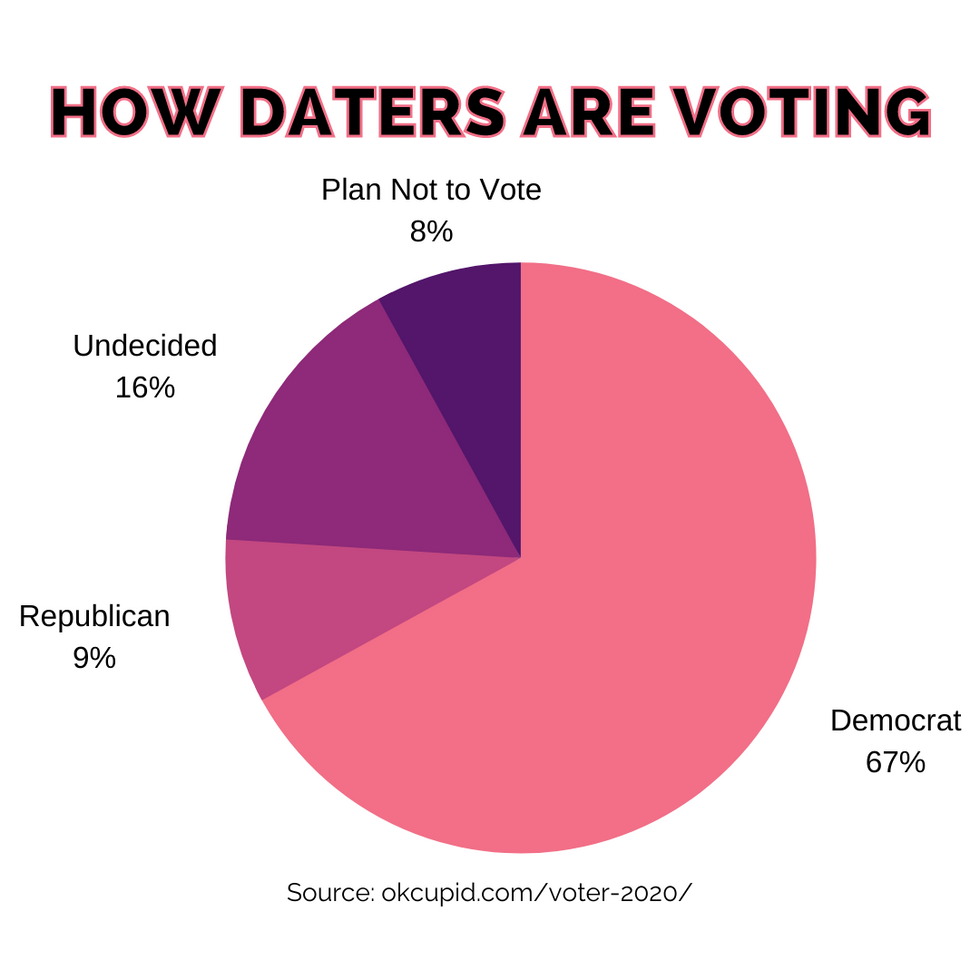 Through this OkCupid campaign, it was also found that politics are the number one dealbreaker for users, with 76% of respondents saying their date's political opinions are very important to them. Other interesting findings revealed the following: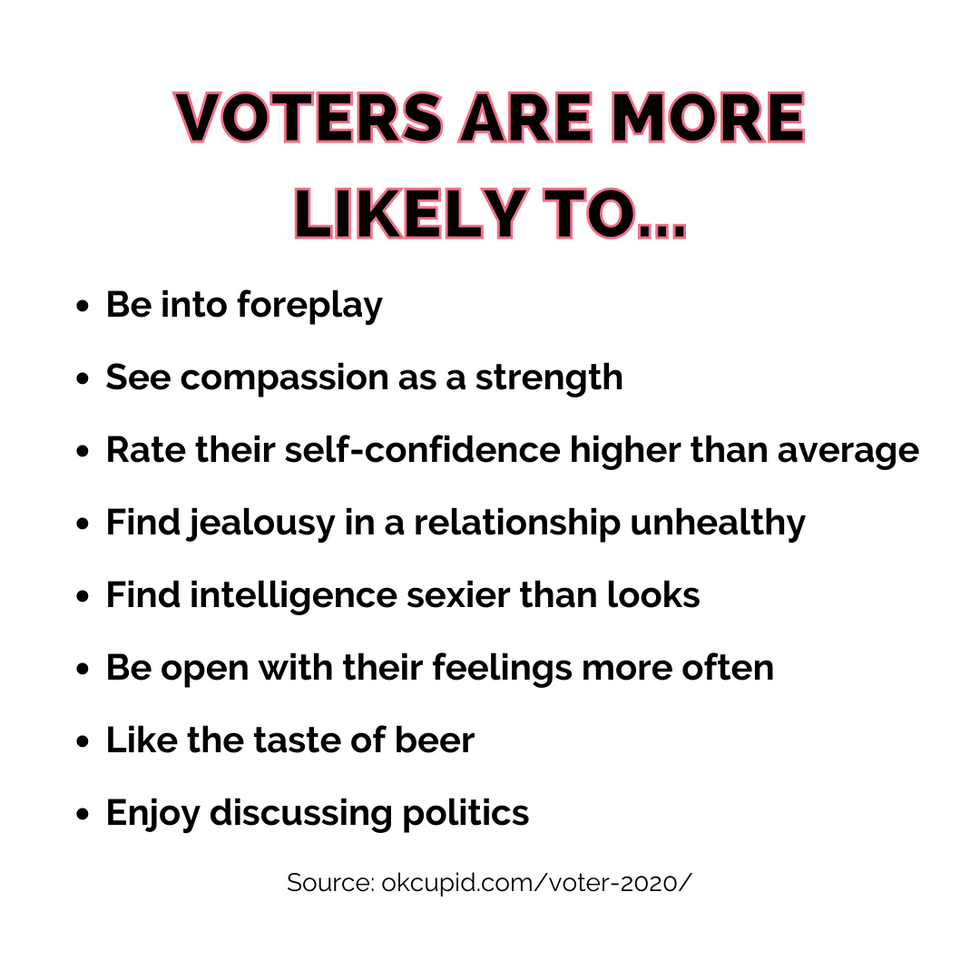 Are you more likely to swipe right on someone who is registered to vote?

For the full results from OkCupid's 2020 Voter Report, click here.

Follow Swoon on Instagram.