Growley II is the Corps of Cadets at Virginia Tech's animal ambassador. Growley can be seen on social media and lovingly at Virginia Tech football games where he often has the mascot of the opposing team as a chew toy.
His Instagram is @VTgrowley and you can find information about his adorable dates with his adorable play date buddy @braceythedog.
Growley is a 3-year-old Labrador retriever and has been the "mascot" for the Corps of Cadets since fall of 2016. You can even request Growley at your events by emailing Growley at growley-g@vt.edu. Dogs in the military are not uncommon and can be seen with many military members alongside them in battle.
Honestly, the whole point of this article is just to talk about how cute Growley is and what a good boy he is.
1. Here's Growley being a good boy at the beach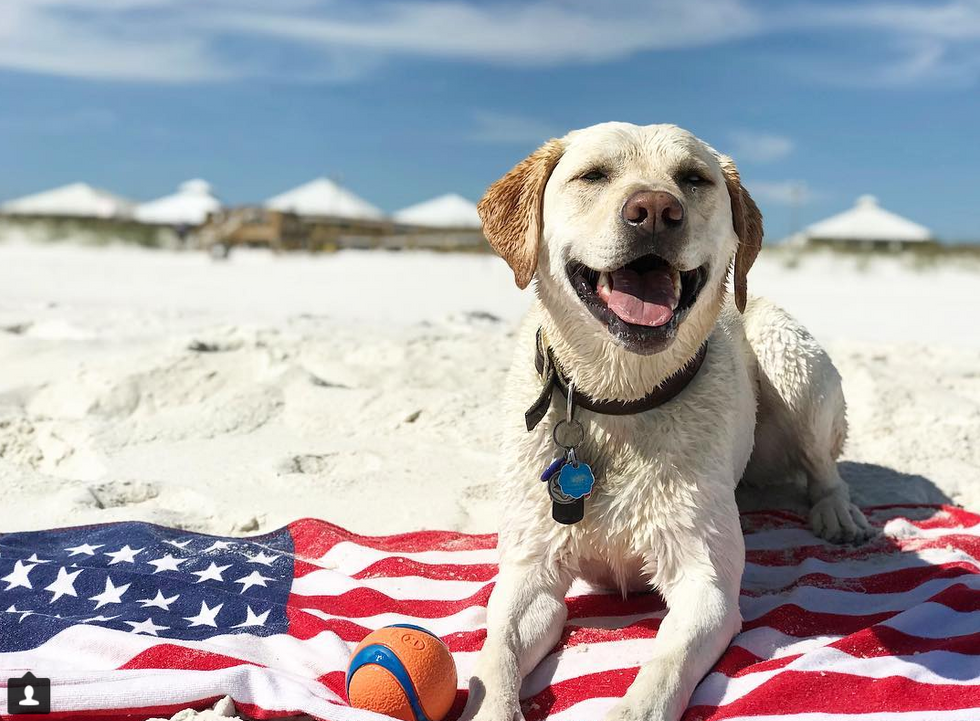 2. Here's Growley being a romantic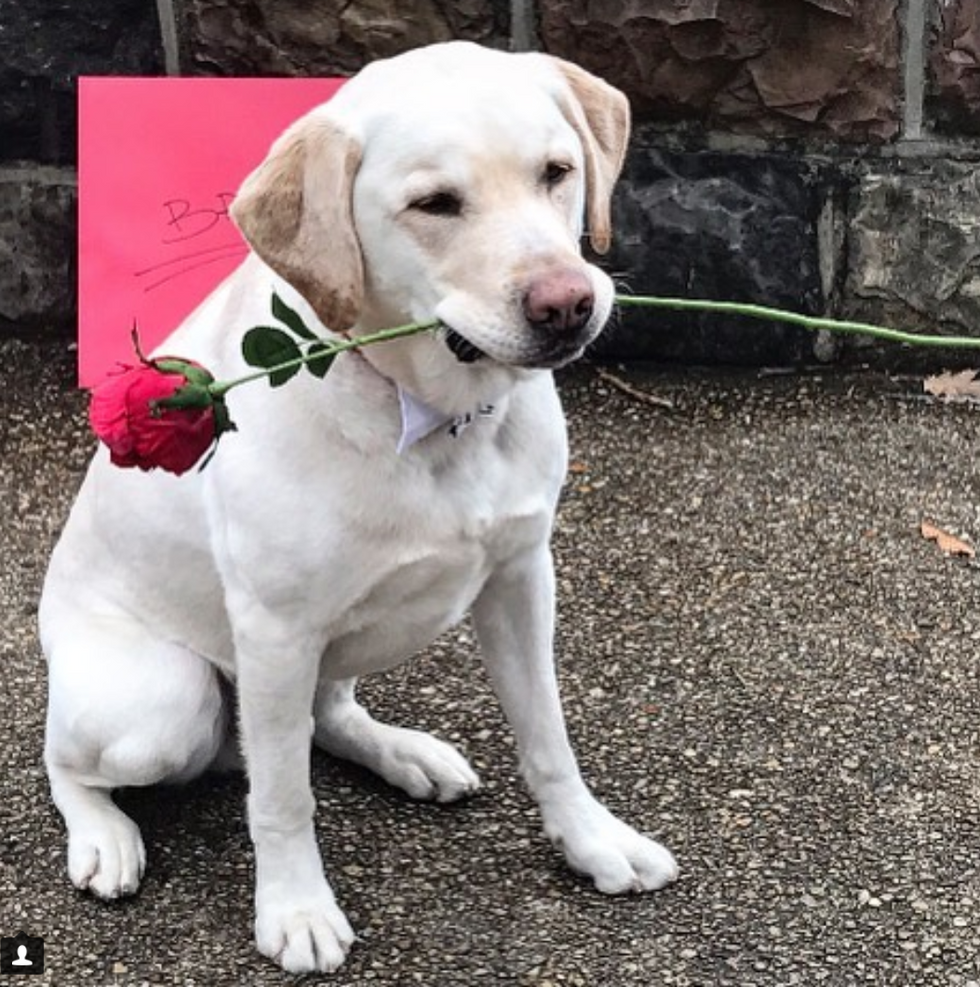 3. Here's Growley getting into the Christmas spirit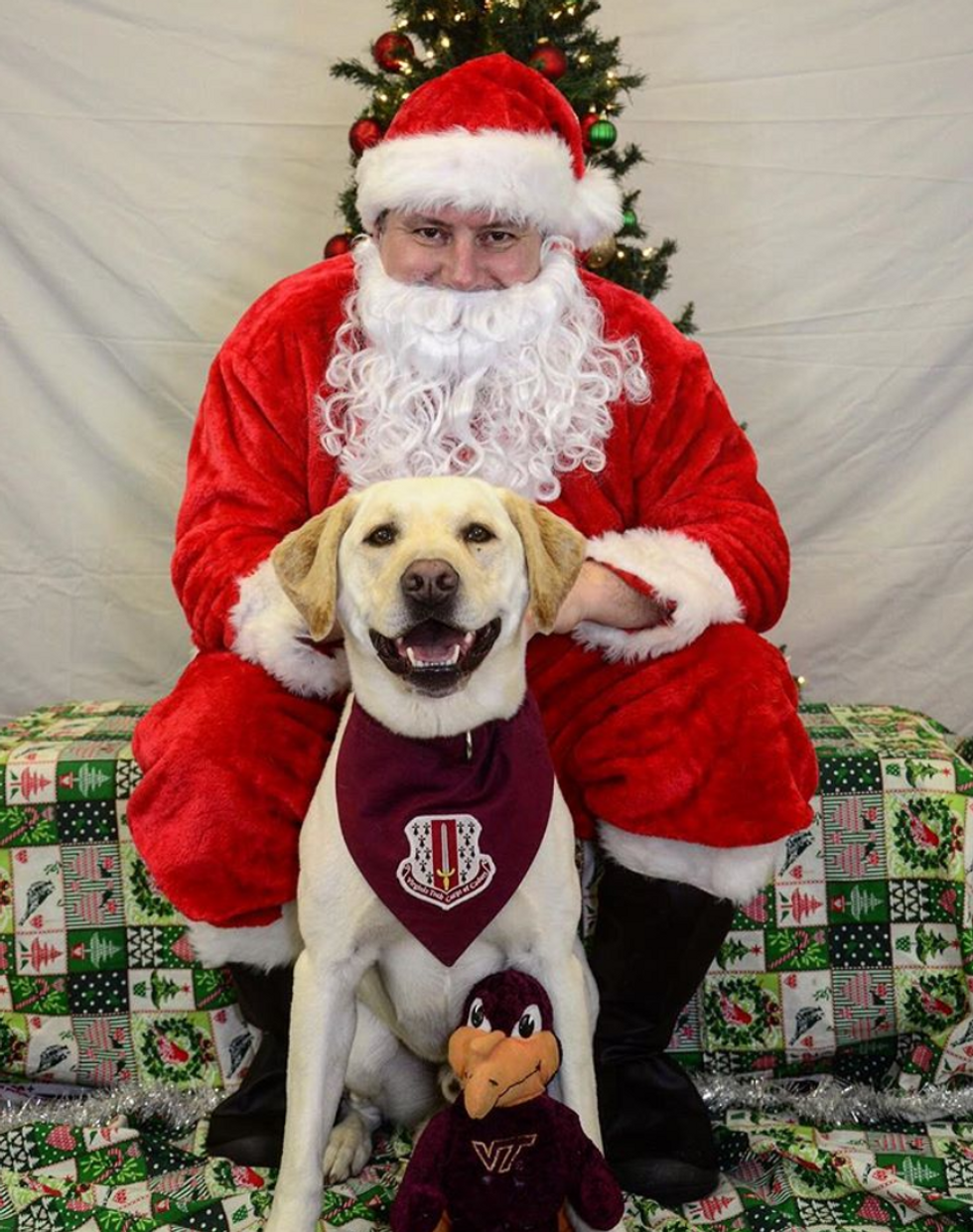 4. Here's Growley being a star at a Hokie football game