All vegetarians and vegans can relate when I say this: summer barbecues aren't fun when there's nothing you can eat.

As a dairy-free vegetarian, when my dad fires up the grill, I am often left to my own devices to whip up something for myself. However, after doing some experimentation myself, I found that there are plenty of great, meatless options for those family cookouts where everything being grilled seems like it came from an animal.
Here is a list of vegan-friendly barbecue items that I've compiled for my fellow plant-eaters, so you won't feel left out during that next family gathering!
1) Tofurky Sausages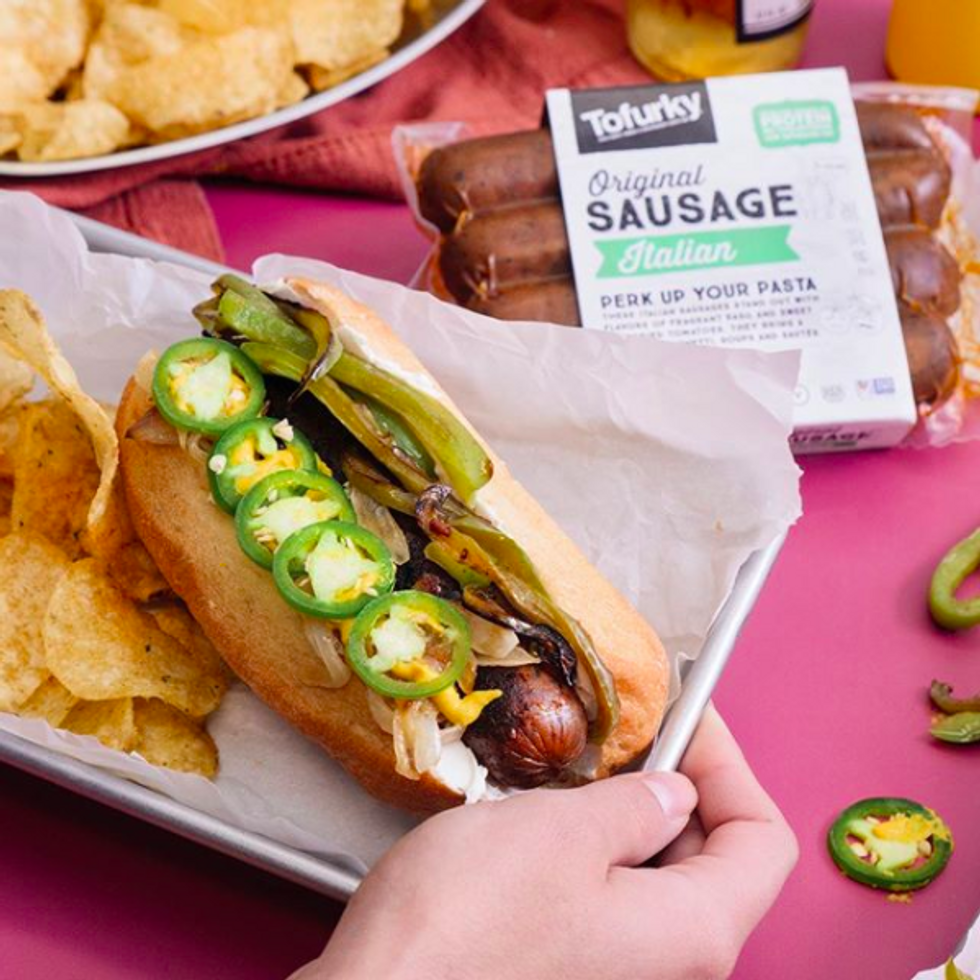 @the_tofurky_company
Ever since I went vegetarian, Tofurky has been my go-to brand for meatless deli meats that taste so close to the real thing, you won't be missing anything. Their Italian Sausage is so smokey and delicious and I highly recommend grabbing a package to bring along to your next cookout!

2) Black Bean Burgers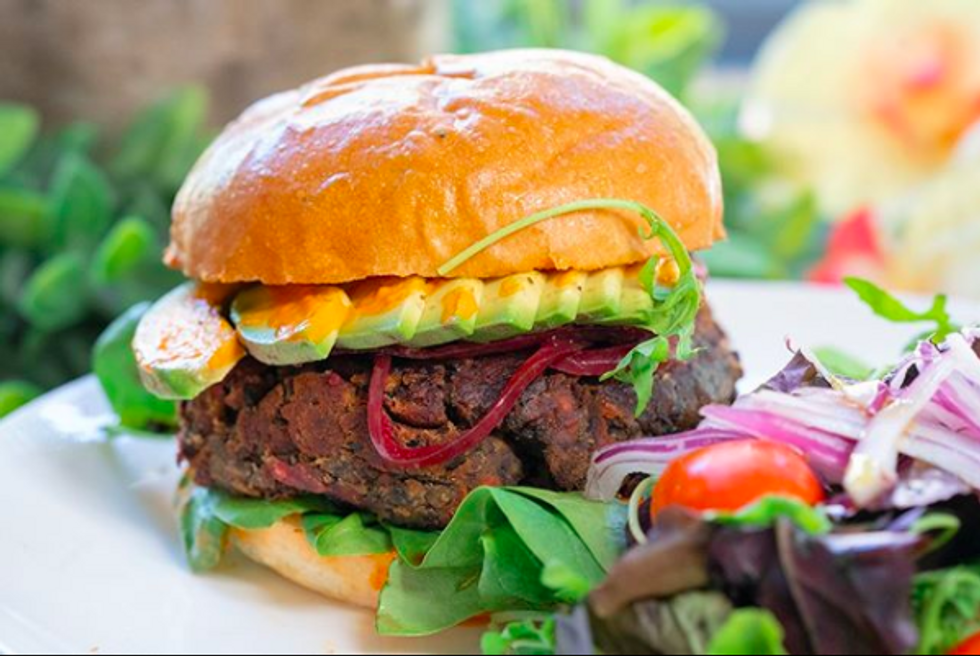 @laislahoboken
Burgers are such a summer barbecue staple, for both meat-eaters and plant-based folks alike. As much as I love Beyond Burgers and Impossible Burgers, there is nothing like a classic, black bean burger that is so naturally flavorful and juicy. Sandwich one between two vegan potato buns with some lettuce, avocado, vegan cheese, caramelized onions, and some ketchup, and you won't be craving another patty that just imitates the taste of a beef one.

3) Mac and Cheese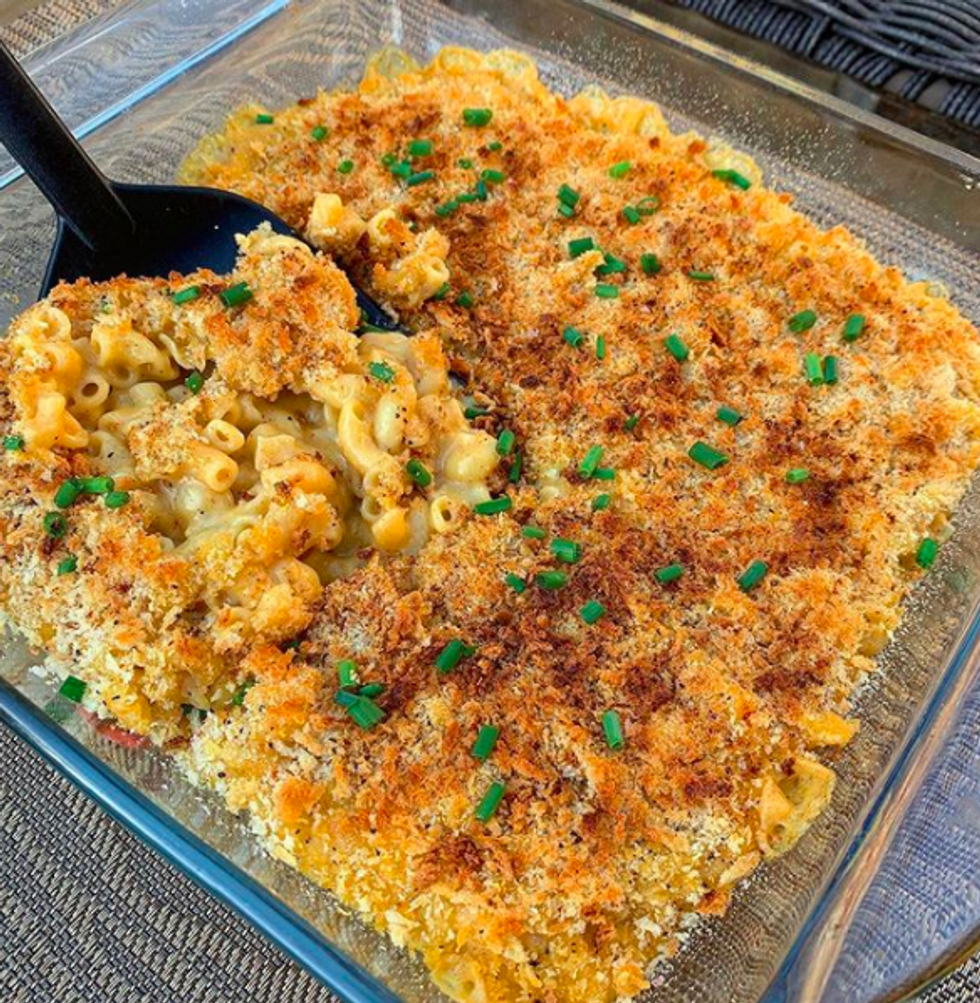 @munchingvegan
A crowd pleaser at any cookout, mac and cheese is a fan favorite amongst omnivores, but is perfectly safe to be enjoyed by vegetarians too! Look here if you need some inspiration for some ways to spice up your classic mac and cheese (and if you're vegan or dairy-free, there is a fantastic one included in here too!).

4) Roasted Potatoes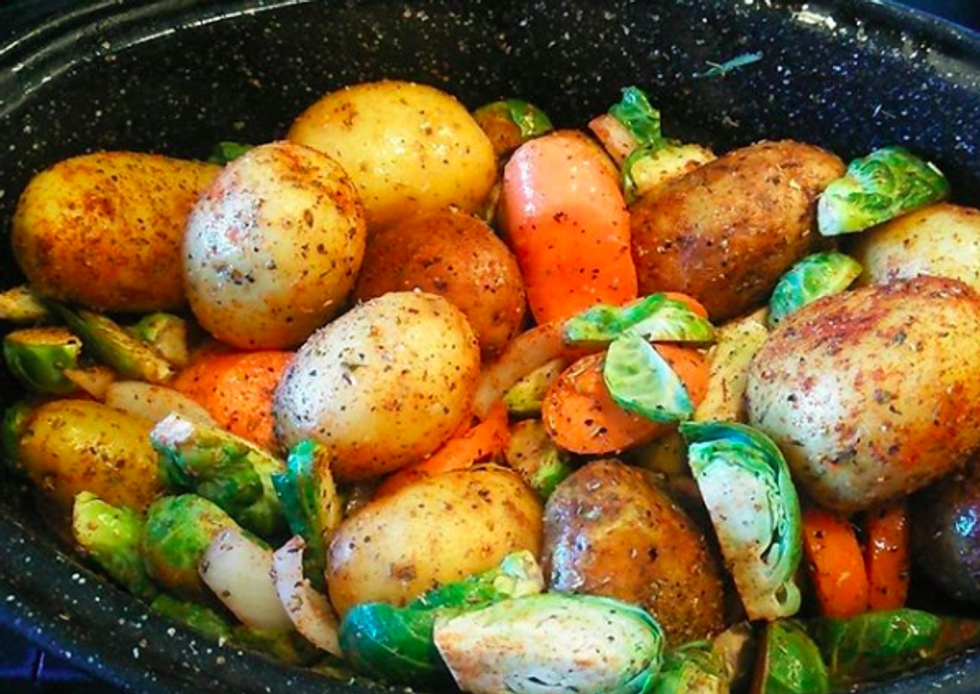 @tracy_be_cooking
Once again, a simple but delicious addition to any family cookout. Coat with your choice of spice, which could be anything from salt and pepper, to garlic powder, to cumin or paprika for a spicy kick (I found chili lime to be a surprisingly tasty seasoning!). Such an easy dish but still something guaranteed to be meat-eater approved and loved by all!

5) A Colorful Summer Salad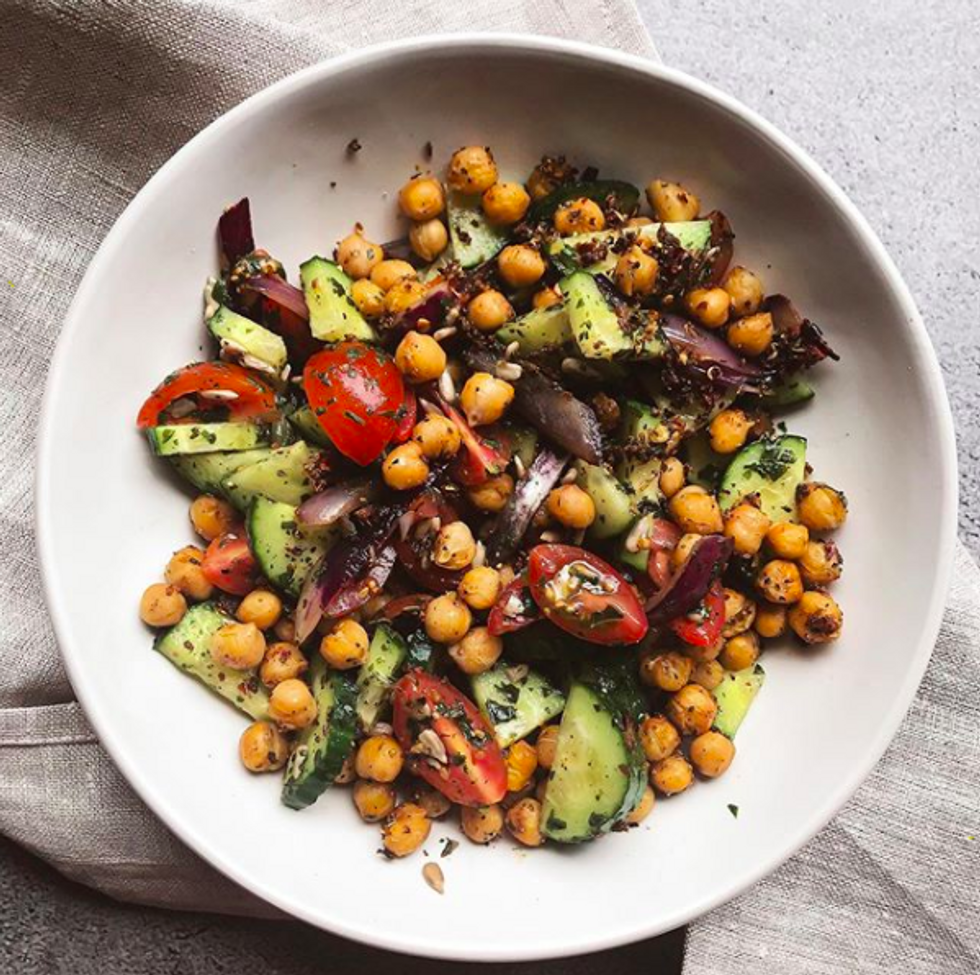 @patricia.healthylonglife
Of course, the last plant-based barbecue staple I had to add was a classic summer salad. This was most likely a given, and your family probably expected this to be your contribution to the cookout, but hey now, who said summer salads had to be boring?
You can make a seemingly simple summer salad super delicious and colorful by adding in some fun fresh fruits and vegetables. I also personally love to add in some canned chickpeas for extra protein! Make sure you make a huge bowl, because I guarantee everyone will be vying for a portion on their plate.