Bare with me here, I know what you're about to see will disgust you and you will say "ew" for every single one, but you'll probably end up laughing because you'll realize that the joke is on you, pal. Growing up, we can honestly say we had the worst taste in shoes. From when our parents dressed us as just little babies leading to present day, we have experienced some pretty bad shoe style.
And I mean BAD. Not badass. B.A.D.
C'mon. Don't lie, you know you've owned at least 5 of these. And if I'm being completely honest, I have several of these in my closet to this day. Plus, I bet there are many more to come! Comfort ain't always pretty, y'all. So here you have it, The Ugly Shoe Closet of Fame.
1. Moccasins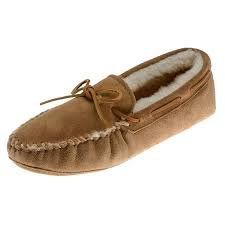 Okay, so they're comfy. But seriously? These look like slippers, so maybe contain yourself to wearing them solely around your house.
2. Air Maxes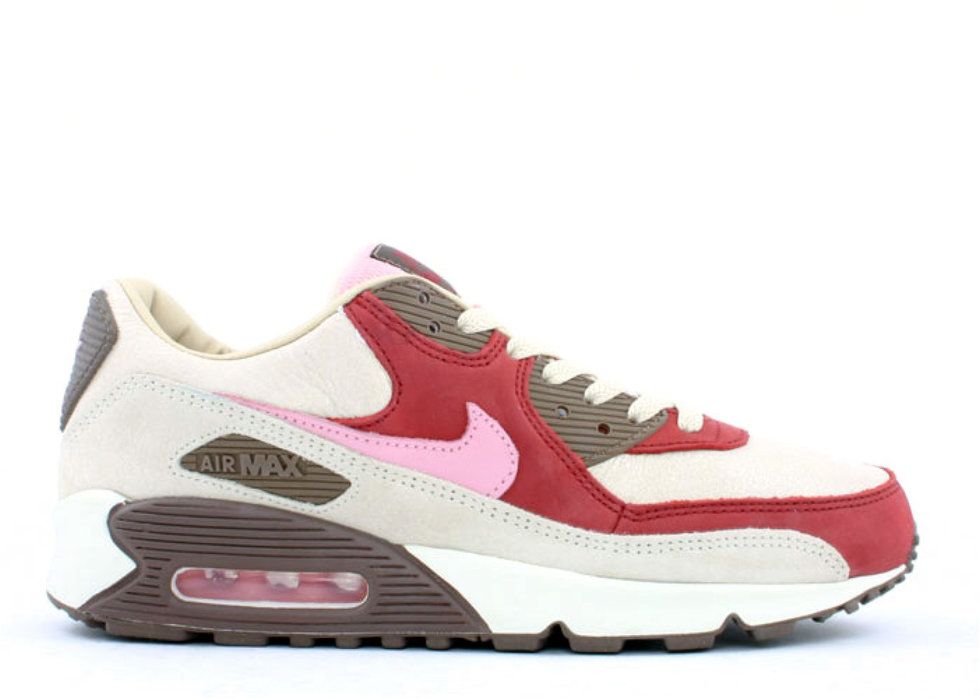 We all owned these throughout our middle school days, but it wasn't for the purpose that you usually would buy sneakers for. We got these so we'd be tall. Just admit it.
3. Sperrys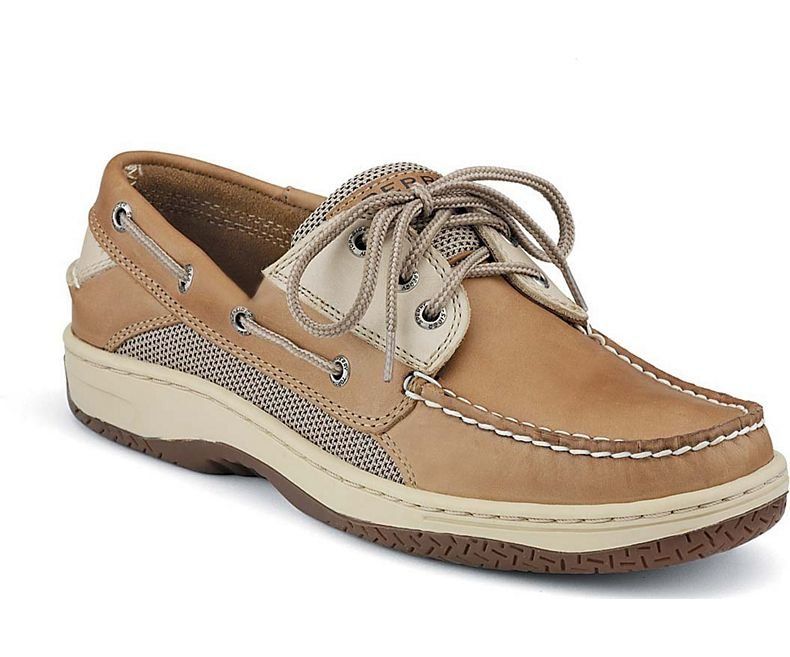 Comfy, smelly, and ever so gross looking. These were our go to shoes to wear with that trend of a sweatshirt with yoga pants. And just about every frat boy owns them.
4. Gladiators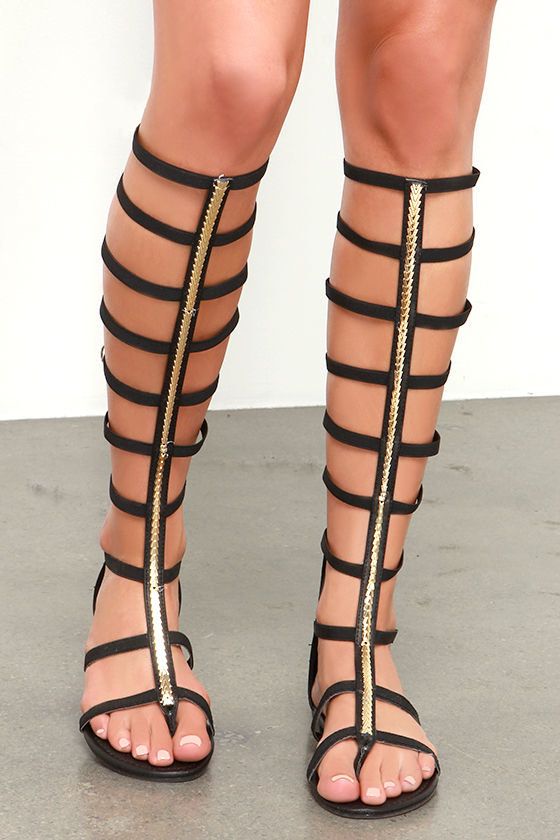 They began as just strappy shoes on the feet, but then they inched up the leg to your knee. The style only lasted a summer, but let's be real, you felt hot af when you wore them.
5. Chacos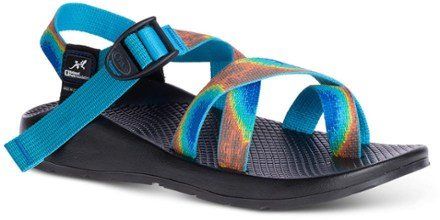 Meant for hiking but have been your go to sorority and adventure shoe ever since you got them. In the summer, you even have tried to get the straps to be tan lines on your feet. How attractive.
6. Ugg Boots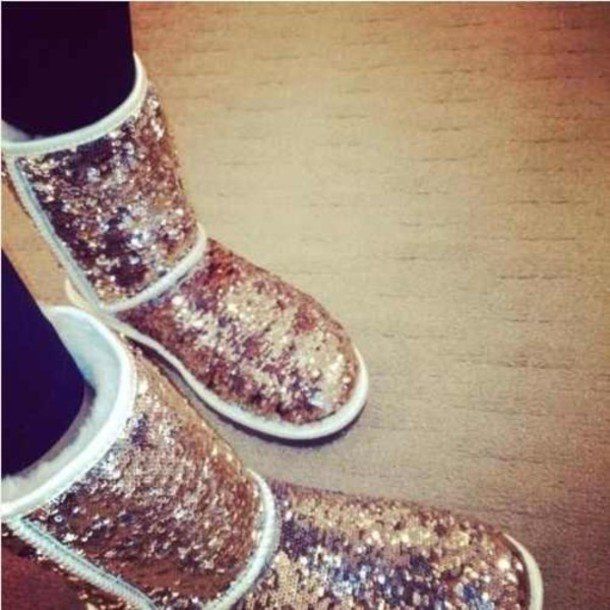 Okay y'all, not going to lie. These are incredibly comfy. But if you wear them nowadays, you still look like that middle school girl or that freshman in high school. You felt like a wealthy child when you wore these, and if you had the sparkly ones, everyone gave you crap, but they secretly wanted to be you.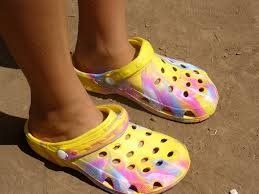 Unbearable to look at for some, but extremely comfortable for others. You owned a pair of these in elementary school, probably ones that were tie dye or very vibrant, and that strap definitely came in handy came recess time. Those who own them to this day, get a load of crap every time they wear them, but they are proud of their Crocs.
8. Clogs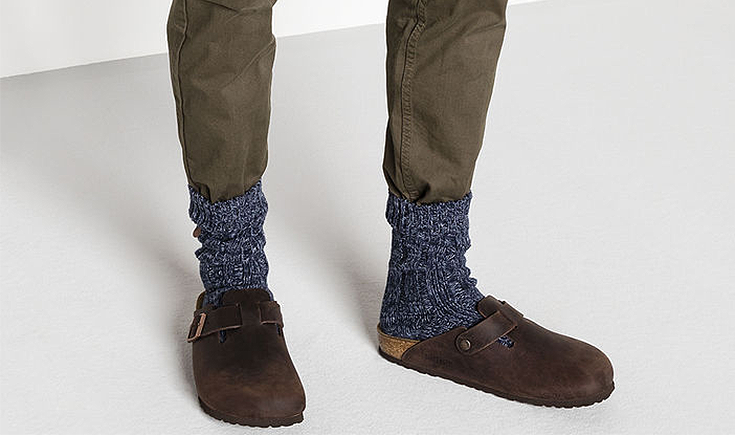 These are not to be confused with the sandals that are very in right now. Their time has not come. The clogs have made it to the Closet of Fame, and for very good reason. Think of all the pain they caused when your foot accidentally slid back and you stepped on the heel of the shoe. That was terrible.
9. Platform Boots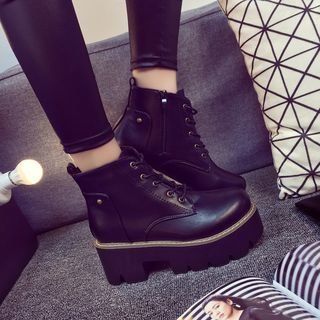 I've never really understood why these were a thing, but some people really did rock them. Mostly short people. Which is why they needed a platform.
10. Saddle Shoes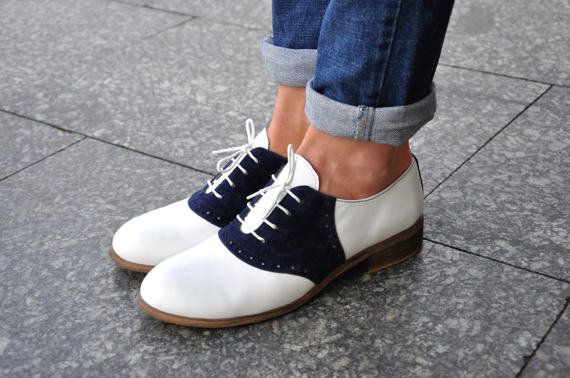 None other than shoes that look like tap dance shoes. Glad I was never an owner of these. They should get their own spot in the closet… called unbearably no bueno.
11. Hiking Boots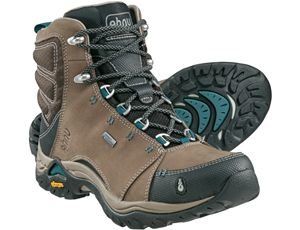 We get it. If you hike, you need these. But seriously. Don't wear them outside of that element. They just are not cute ok?! And they probably have mud and gross outdoor things on them that you should not track inside. Stay outside and wear them with the bears.
12. Timberlands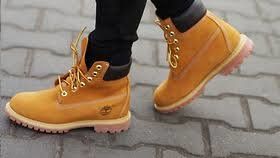 Yeah, I'm just gonna give these a hard pass… into the closet. Never have I ever considered owning a pair of these. And if you are an owner, wear them for yard work because that's what they look like. Yard work shoes. Not the type of shoe to spend a ton of money on and wear once for that specific outfit. No thanks.
13. Sketcher Sneakers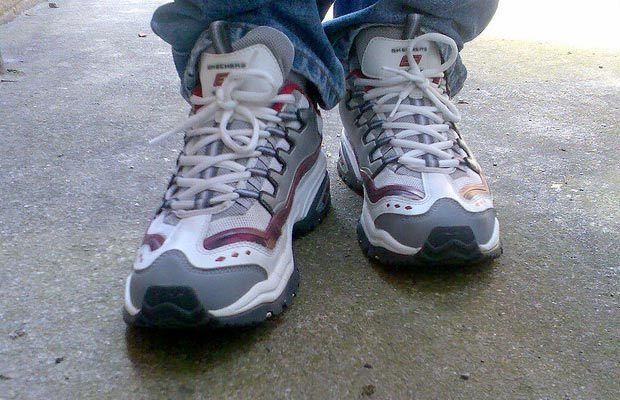 You bet your bottom dollar we all owned these in elementary school. These shoes made us fast, and we have lost our speed due to the fact that they have retired into the closet. Where they should stay. We should just learn that running fast has to do with ourselves not shoes.
14. Mary Janes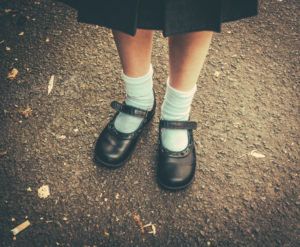 Oh, the name. So similar to something that is completely not related to them. These were the shoes our parents dressed us in though. Ugly as hell and a typical little girl shoe, these have got to go. Forever. Bye.
15. Puma Sneakers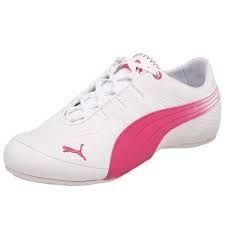 Yet another shoe that if you owned these in elementary school, you were cool. They had to have the logo on there though. If they didn't, were they really Pumas? And were you really cool?