Sometimes the best music can be found while watching a TV show.
1. "Grey's Anatomy"
"Chasing Cars" by Snow Patrol is one of the best sad doctor TV show songs of all time. It's frequent use on Grey's Anatomy is well known, but it isn't the only great song featured in the series. Some of my favorite songs from the show include; "How to Save a Life" by The Fray (which the cast sang on in episode in which Callie under goes surgery and everything becomes a musical), "Somewhere Only We Know" by Keane, "Breathe (2AM)" by Anna Nalick, and Christina and Meredith's personal favorite to dance to, "Where Does the Good Go" by Tegan and Sara.
2. "90210"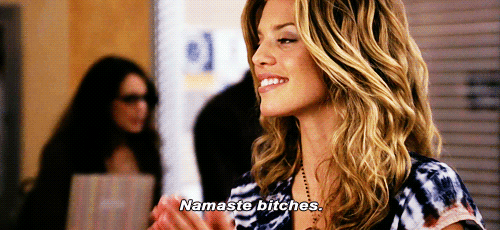 90210 was a show about rich, trendy kids in Beverly Hills, so it makes sense that the music in the show would be trendy and cool. Some cool tunes that were featured include; "Sierra's Song" by All-American Rejects, "Many Shades of Black" by Adele, "One Small Step" by Parachute, and "Sunburn" by Owl City. Chances are if a song or artist was popular between 2008-2013 it was featured in some way.

3. "Gossip Girl"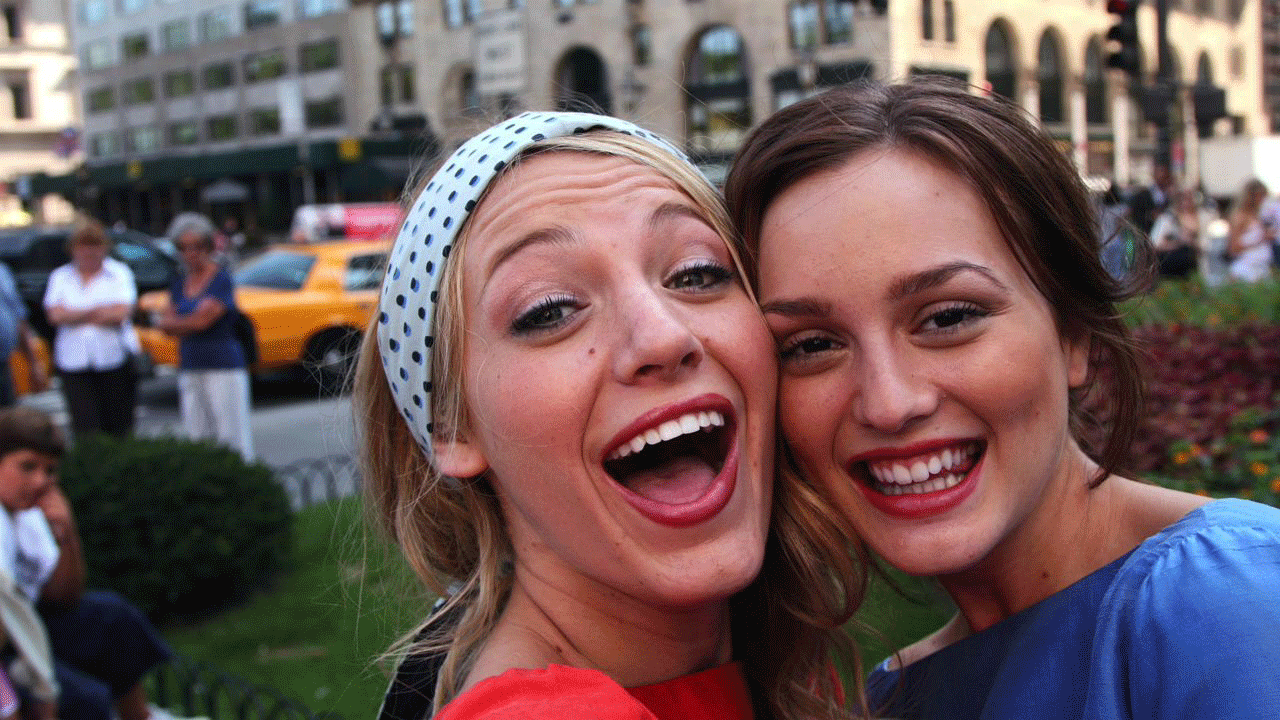 Much like 90210, the characters on Gossip Girl are wealthy, come from elite families, and are on top of current trends, which is why the music on this show absolutely kills it. When Serena van der Woodsen arrives back on the Upper East Side, "What Goes Around. . . Comes Around" by Justin Timberlake is playing, so the show already starts with an all time banger. Other brilliant songs from the show include; "Do You Wanna" by The Kooks, "Paparazzi" by Lady Gaga, "Whatcha Say" by Jason Durelo, and "Video Games" By Lana Del Rey (a true queen and icon).

4. "The O.C."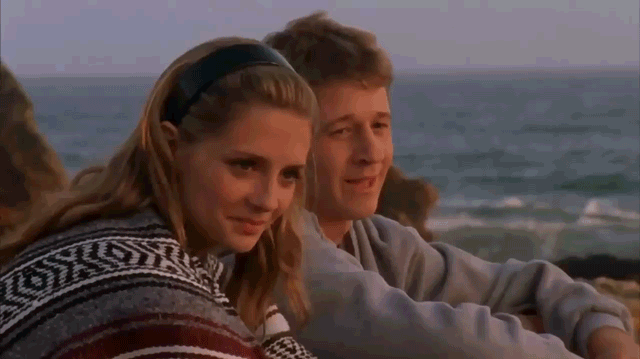 Okay, so clearly I have a thing for TV shows about rich kids, but this show started the trend for music to be in the background of pivotal moments between characters. The O.C's music supervisor, Alexandra Patsavas, was "involved the selecting, mixing and supervising of all the tracks that featured in the show, as well as on the six soundtracks that followed.[5] Her work was also substantially made up of approaching bands and artists about recording covers and requesting licensing permission to include songs on the show and in the mixes.[6] Because her ongoing search for suitable songs often leads to unsigned or non-mainstream performers,[7] she is partially responsible for re-surfacing the trend of music promotion through television" according to her Wikipedia page, which is incredibly cool. She also has done work for Grey's Anatomy and Gossip Girl, no wonder they have such great soundtracks!
Some of my favorite songs featured on The O.C. include; "California" by Phantom Planet, "The Sound of Settling" and "A Movie Script Ending" by Death Cab for Cutie (Seth's obsession with Death Cab for Cutie lives on in me, okay), "If You Leave" by Nada Surf, "Mr. Brightside" and"Smile Like You Mean It" by The Killers, "Fix You" by Coldplay, "Wonderwall" by Ryan Adams

5. "13 Reasons Why"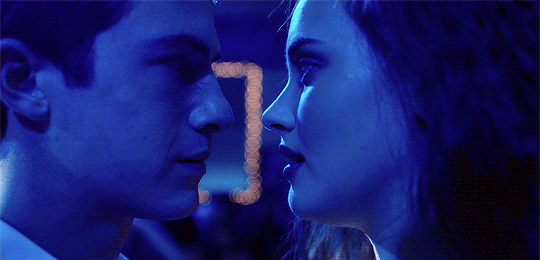 There are A LOT of problems with this show, but if I can say one good thing about it, it is that the music is terrific. My favorite songs from the show are; "The Night We Met" by Lord Huron, "Love Will Tear Us Apart" by Joy Division, "Back to You" and "Only You"Selena Gomez, "Start Again" by OneRepublic, "Fascination Street" by The Cure, and "Bored" by Billie Eilish.
6. "The Night Shift"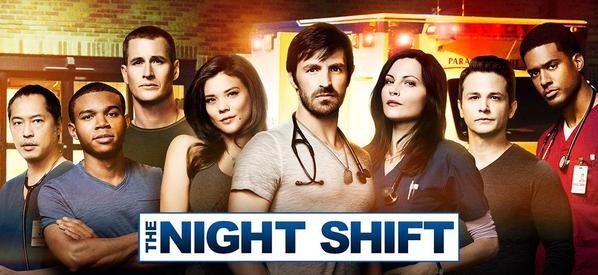 The Night Shift is one of my favorite TV shows, but I didn't expect it to introduce me to new music. But while binge watching episode after episode, I found myself reaching for my phone to look up the songs I was hearing. A few of my favorites are; "Stubborn Love" and "Ho Hey" by The Lumineers, "Tush" by Grace Potter and The Nocturnals, "Beautiful War" by Kings of Leon, "Shed a Little Light" by Foy Vance, "There's A Rumor" by The August Empire, "I Of The Storm" Of Monsters and Men, and "Mercy" by Shawn Mendes (aka the love of my life).
7. "Glee"
Glee has music for everyone. Literally they have covered almost every song I have ever heard, and it is all amazing. This is one of my favorite covers they did because it was so fun and cute and I love Finn, RIP Cory Montieth.

8. "The Ranch"
If you don't like country music, my next two picks for great soundtracks probably won't be up your alley. But I absolutely love every song featured in The Ranch. Each season's episodes are song titles from specific artists. For example, season one's episodes are all named after Kenny Chesney songs. Some of my favorite songs from the show include; "Mammas, Don't Let Your Babies Grow Up to Be Cowboys" by Waylon Jennings and Willie Nelson, "Family Is Family" by Kacey Musgraves, "Rain Is A Good Thing" by Luke Bryan, "Drinkin' Town With A Football Problem" by Billy Currington, "Whiskey On My Breath" by Love and Theft, "Got A Little Crazy" by Kenny Chesney, "Crash and Burn" and "Star Of The Show" by Thomas Rhett, "It's A Great Day To Be Alive" by Travis Tritt, "Greatest Love Story" by LANCO, "Stay" by Sugarland, "The House That Built Me" by Miranda Lambert, "Watching You" by Rodney Atkins, "Ray Bans" by JT Hodges, "Hey Pretty Girl" by Kip Moore, and "Colder Weather" by Zac Brown Band.
This list got much longer than I intended it to, but I really do love every song on this show. If you are a country music fan or a fan of The Ranch I recommend checking out this playlist:https://open.spotify.com/user/excelsiorrecordings/...
9. "Hart of Dixie"
Hart of Dixie often included live performances from bands and up and coming country performers. This performance from Gloriana is one of my favorites! Other songs from the show that I love include; "Best Love Song" by T-Pain and Chris Brown, "Love Story" by Taylor Swift, "This" by Darius Rucker, "Let Me Down Easy" by Billy Currington, "Long Hot Summer" by Keith Urban, "Good Girls Go Bad" by Cobra Starship and Leighton Meester, "The Trouble With Girls" by Scotty McCreery (another one of my favorite guest performers), "Cowboy Casanova" by Carrie Underwood, "Up All Night" by Kip Moore, "Who Are You When I'm Not Looking" by Blake Shelton, and "Whatcha Got In That Cup" by Thomas Rhett.
10. "One Tree Hill"
First of all, this scene makes me cry every time I watch it. Second of all, every single song from this show is an absolute gem. Some of my favorite songs are; "Hands Down" by Dashboard Confessional, "Drift" by Forty Foot Echo, "Light Up the Sky" by Yellowcard, "Timshel" by Mumford and Sons "The Good Kind" by The Wreckers, "Kill" and "23" by Jimmy Ear World, "Overdue" by The Get Up Kids, "The Mixed Tape" and "Dark Blue" by Jack's Mannequin, "Always Love" by Nada Surf, "Missing You" by Tyler Hilton, "Here Comes A Regular" by The Replacements, "All In My Head" by Nick Lachey, "Landslide" by Fleetwood Mac, "Light Outside" and "Dance So Good" by Wakey!Wakey!, "Sweet and Low" and "Stars and Boulevards" by Augustana, "Why Ya Wanna" and "Whiskey" by Jana Kramer, "The Girl" and "Northern Wind" by City and Colour, "Dare You to Move" by Switchfoot, "No Light, No Light" by Florence + The Machine, "Us Against the World" by Coldplay, and "One Tree Hill" by U2
But if you really want to hear an amazing playlist, this playlist has every single song from the show: https://open.spotify.com/user/sophia.ra/playlist/5...