I've visited Cincinnati a few times now, so these tips should be adequate for a long weekend in the Queen City! See the sights, eat some amazing food, and make the most of this great city!
Day 1:


- Arrive in the city in the late afternoon and look around as you find your hotel/place you are staying.
- Grab some dinner at the famous Skyline Chili. I suggest either a coney or a classic 3-way chili. Fun fact: their chili recipe has chocolate as an ingredient!
- Go to a park for a night skyline view at a park. Eden Park, Mt. Echo Park, and Devou Park are all parks that I have visited and are located further up a hill to look down towards the city. There are also several parks and parking lots located along the river on the Kentucky side that have great views.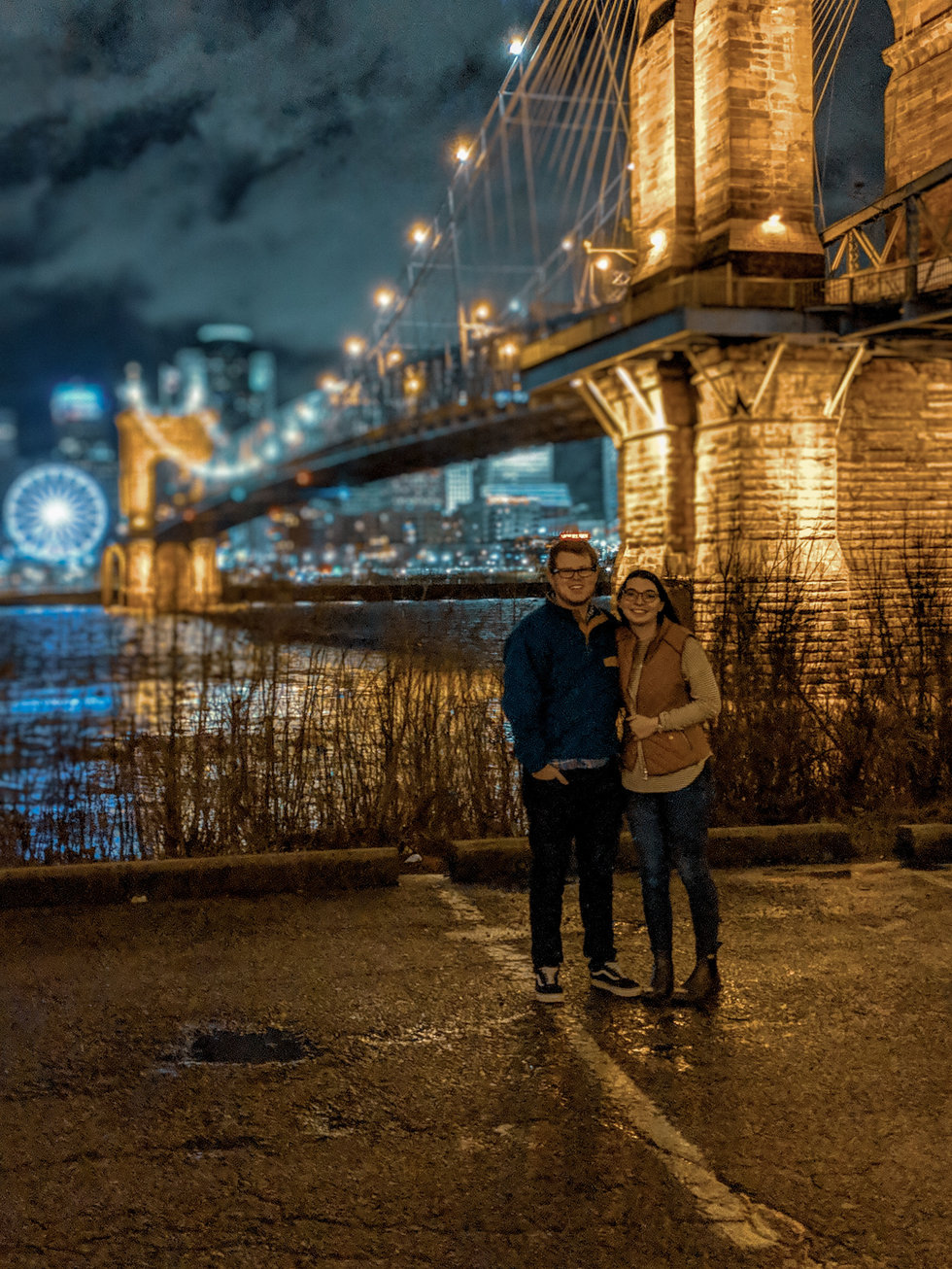 Brooklyn Dillow
Day 2:


- Find a fun coffee shop to caffeinate for the day and grab a pastry. Carabello Coffee, Coffee Emporium, and BLOC Coffee Company are three that I have tried, and I have also heard that Sidewinder is fantastic.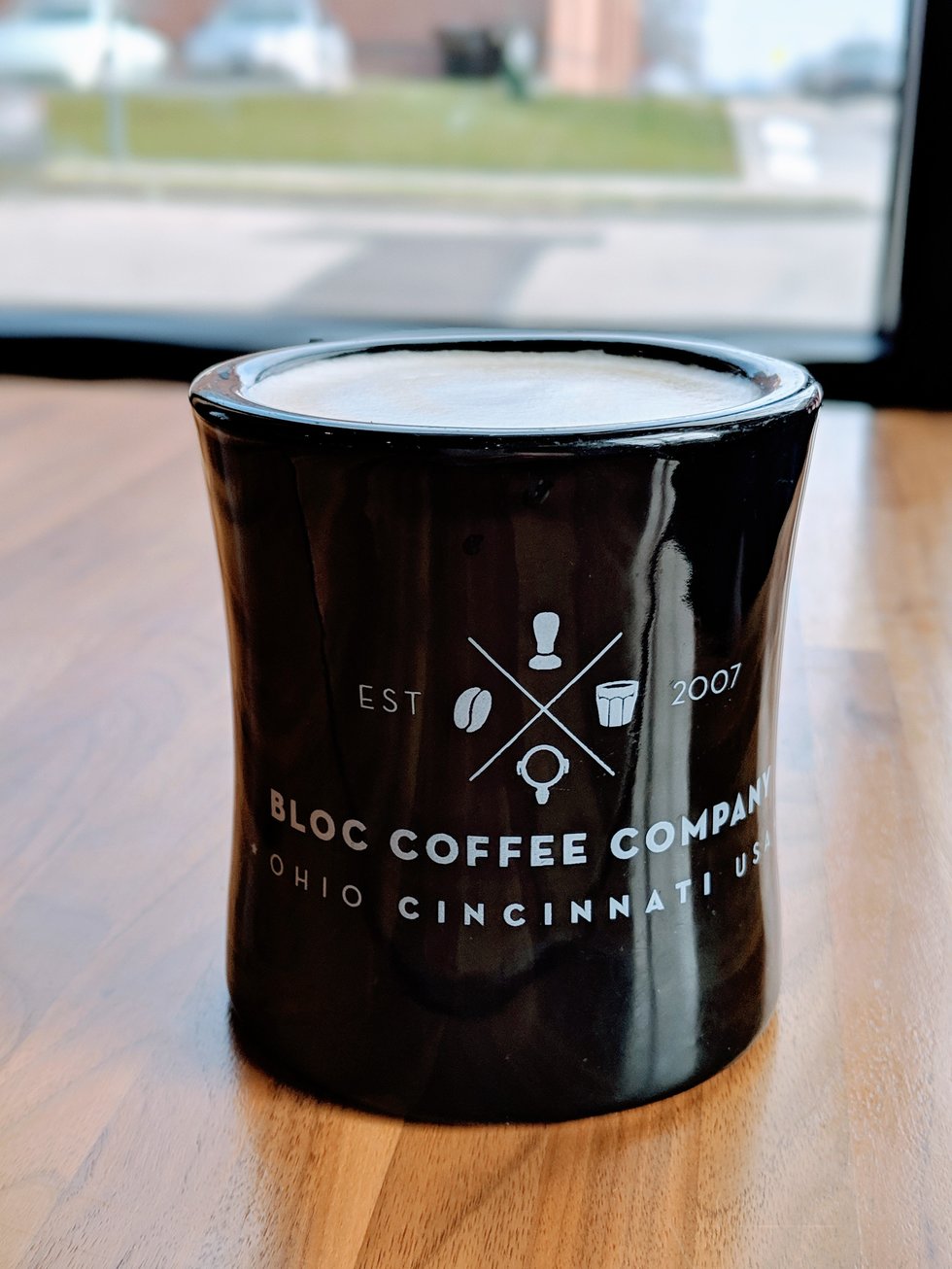 Brooklyn Dillow
-Head over to Findlay Market - there will be an array of meats, cheeses, and other foods, as well as vendors outside lining the market.
- Explore the Over The Rhine neighborhood. Grab some design inspo from Elm and Iron, and stop in for good smells at the Candle Lab!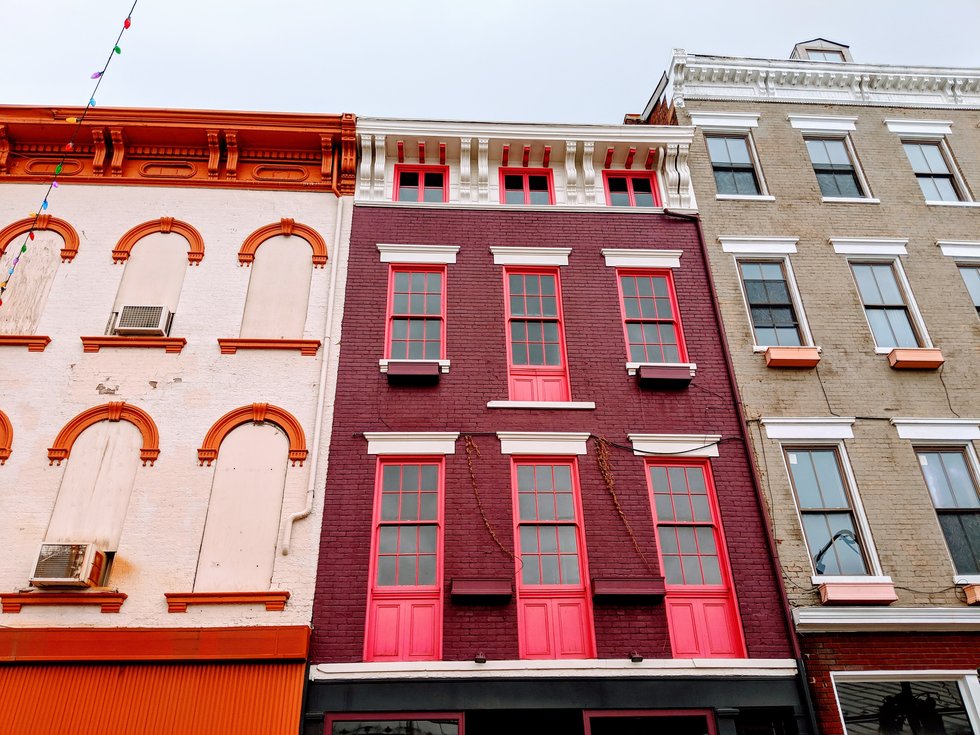 Brooklyn Dillow
- Find a fun place for lunch. I haven't eaten in this neighborhood, but it is covered with amazing smells that will make your mouth water.
- Stop into Graeter's Ice Cream. I suggest the Buckeye flavor ice cream, or if in season, a black raspberry chocolate chip donut.
- Enjoy your ice cream at Washington Park. There is also a dog park where you can have your fill of "AWE's" for the day.
- Another great place to spend some time is Eden Park. There are Botanical Gardens, as well as butterflies. While I was there, my boyfriend made some friends with climbers and spent time "buildering" (climbing on the outside of buildings or artificial structures) on an old aqueduct, and his sister played fetch with her dog in a large field.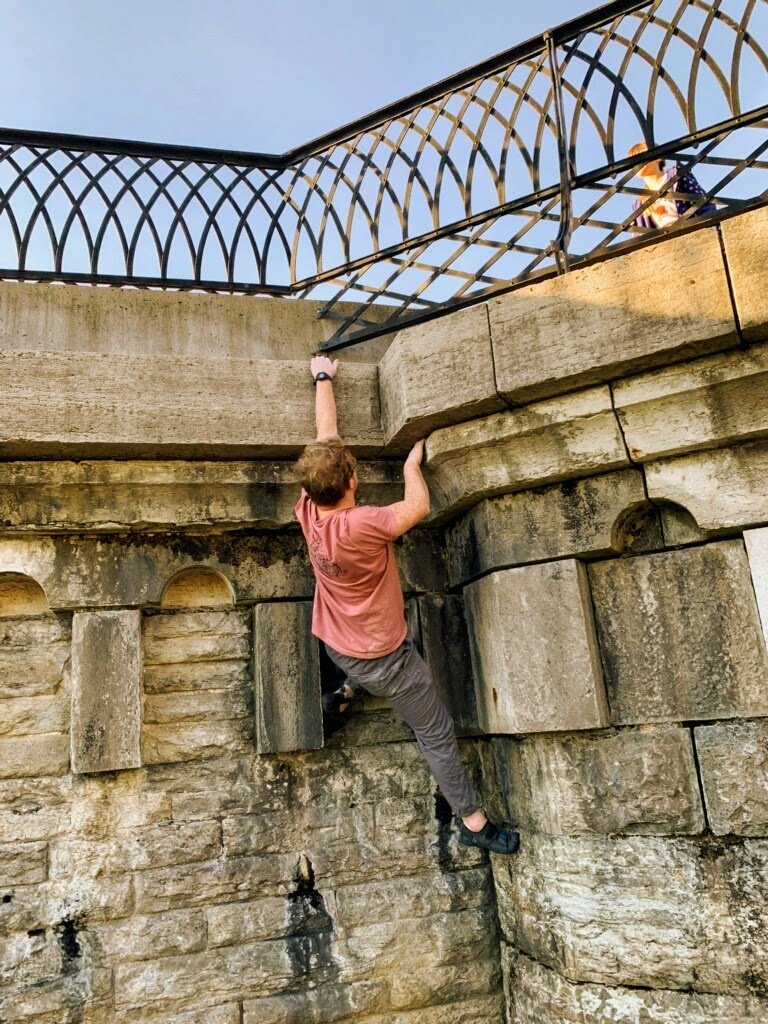 Brooklyn Dillow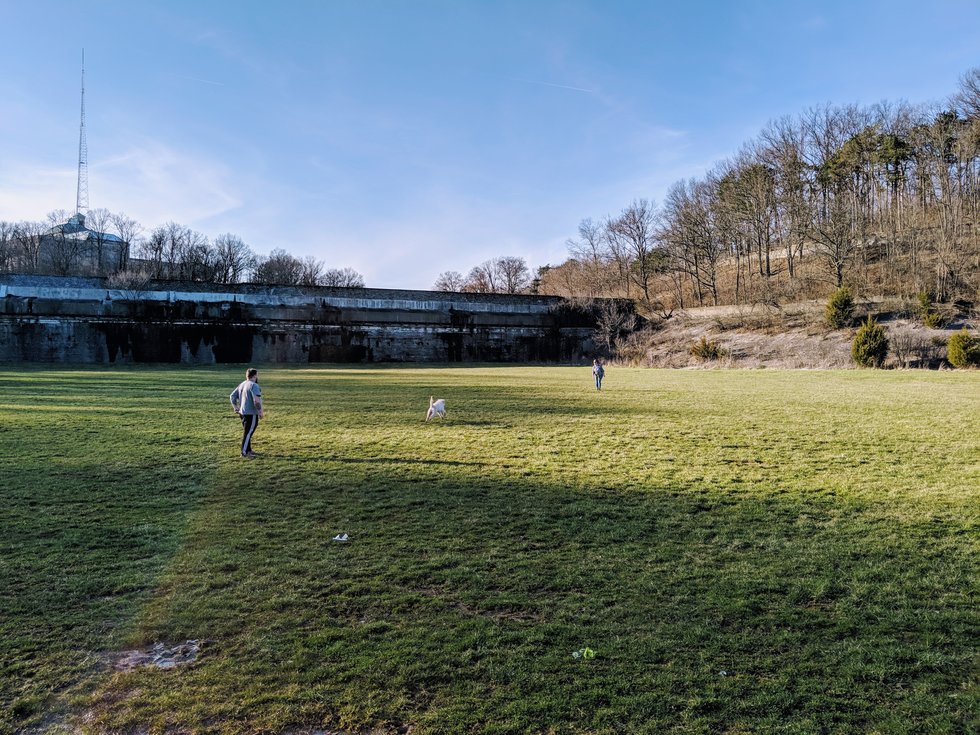 Brooklyn Dillow
- All I can ever think about is food, so next up would be dinner. There are several good options around the Clifton Heights and University of Cincinnati area. I have been to Currito and Roll on In, but I have also heard that Keystone's Mac Shack is great.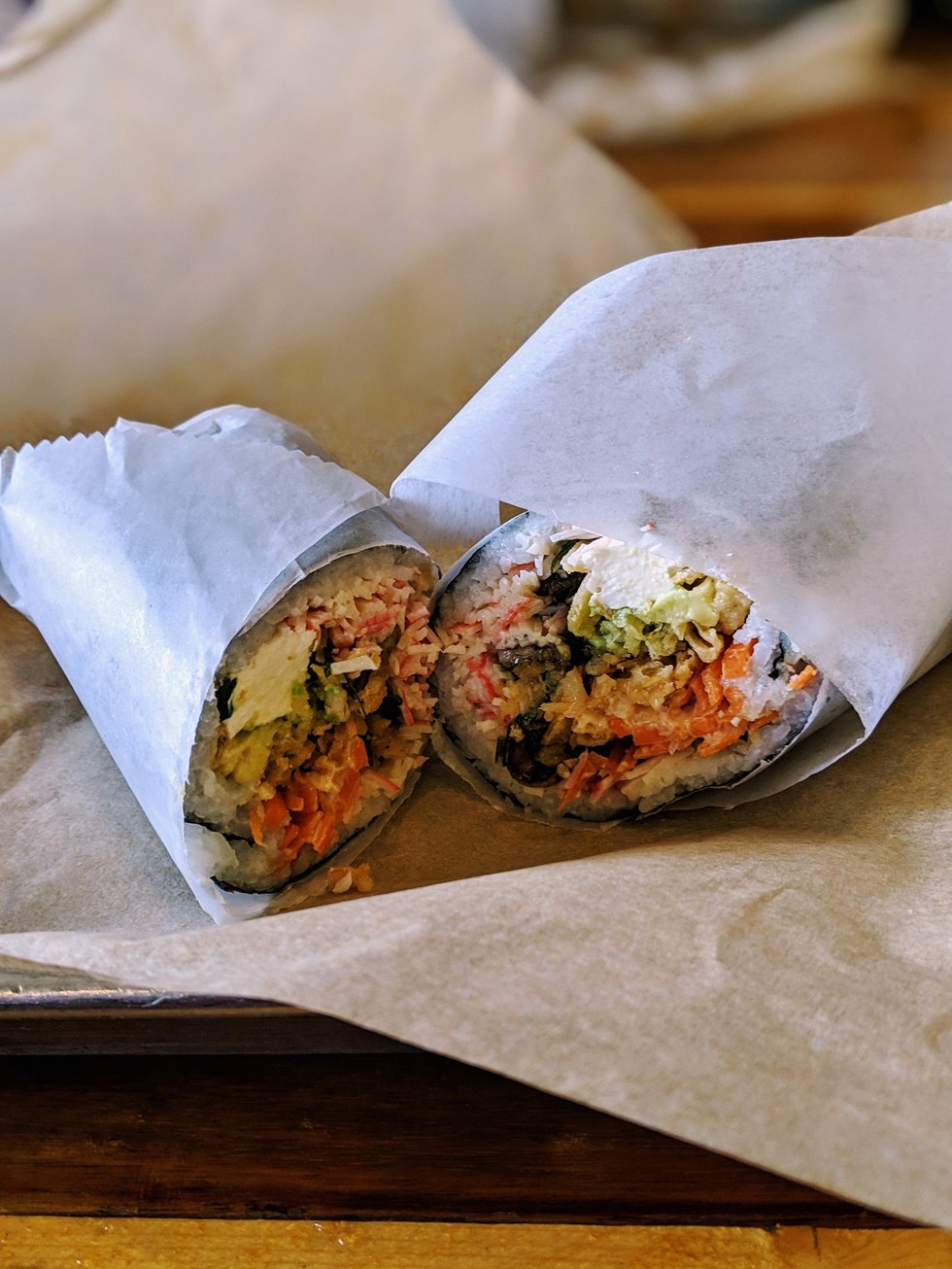 A Burrito or a Sushi Roll?Brooklyn Dillow
- End the night by heading to the Contemporary Art Museum. Admission is free. If art isn't your thing, maybe architecture is. This museum was designed by Zaha Hadid and is a piece of art in itself. Feel free to explore, and find the locked room. Grab a key from the front desk and you will have access to a tiny room with the best carpet on this planet as well as several hand-selected books and a view out into the city.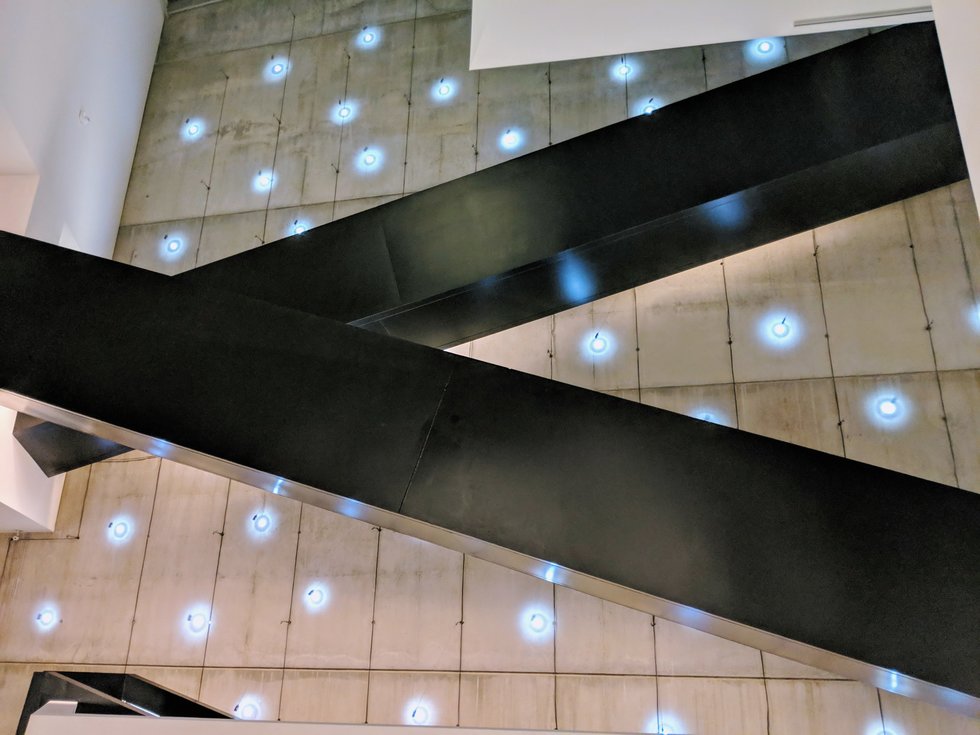 Brooklyn Dillow
Day 3:


- Begin the day with one of my previous coffee shop recommendations or go to Taste of Belgium, a good place for a waffle.
- Drive either to the Kentucky side by the river or find parking near Smale Riverfront Park. Spend time to walk across the historic bridge and take in the views as well as explore the fun adventures the park has to offer, such as bench swings along the riverfront.
- Explore Newport on the Levee. There are various shops, chain businesses, attractions such as a movie theater and bowling. Good views can be found here as well.
- Grab some lunchtime fare at Dewey's Pizza or Tom and Chee.
- Find time to explore what I may have forgotten, or what I may have not been to! I haven't spent a lot of time in the middle of downtown so this would be a great time. Going to the top of some of the skyscrapers or riding the Ferris wheel near the river could be included.
- Head out of the city and remember your fabulous time!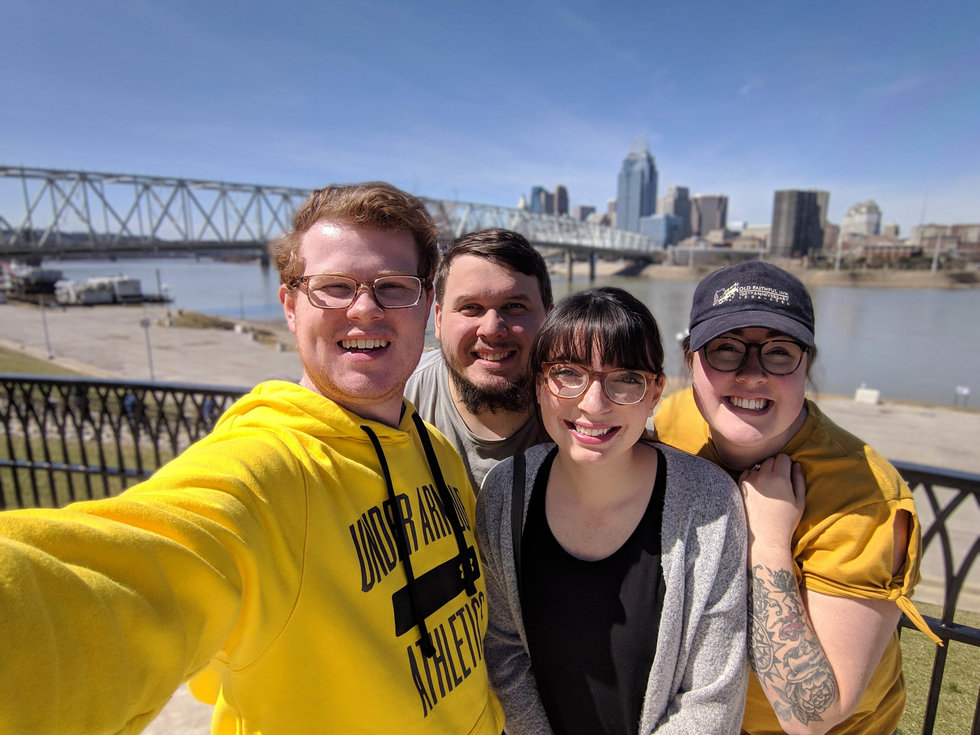 Brooklyn Dillow