Spring is coming and we will all soon be rejoicing over not having to wear 500 layers just to walk from the door of our house to our car. In preparation for the spring and summer weather we will be breaking out last year's wardrobes to see what fits, what we don't like anymore, and what we cannot wait to wear. If you're looking to invest in some new pieces for the upcoming warm weather here are the top items you will need to make sure you are stylish and comfortable in the newfound heat wave!
1. Tie Waist High-Rise Shorts from Abercrombie & Fitch
These shorts come in six different colors and are going to be a great alternative to your usual denim short! You can pair these with a simple long or short sleeve t-shirt and the tie-front adds just the right amount of detail to make for an easy casual look.
2. V-Neck T-shirt from Abercrombie & Fitch

This top comes in a variety of colors and can pair with jeans, skirts, and shorts perfectly. Throw on a cardigan or wear alone as we transition from winter to spring!
3. Lace Trim Romper from American Eagle

This romper is perfect to wear with a pair of Converse, a pair of sandals or a strappy heel for spring and summer!
4. High-rise Skinny Jeans from Abercrombie & Fitch
These jeans are the perfect color for spring and will be fun to pair with a tee or tank!
5. Time to Tango Strappy Heel from RiffRaff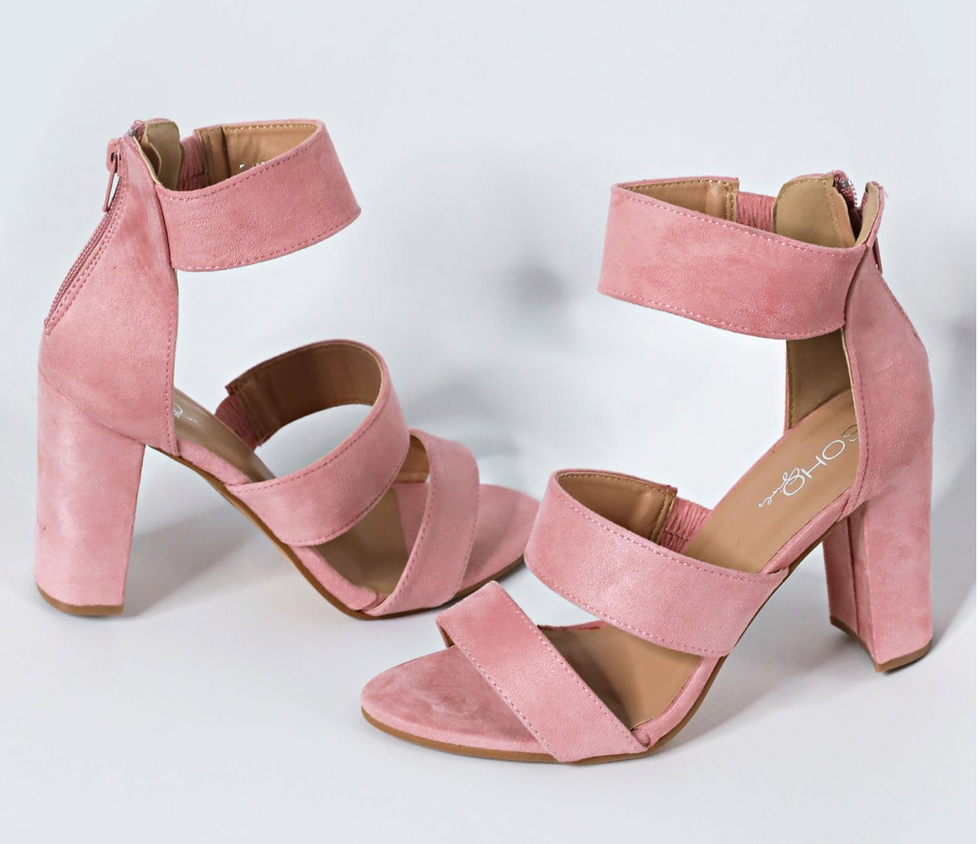 Hello gorgeous! If you're heading out on the town this spring these heels will be perfect with their light merlot color!