Macy's- Herald Square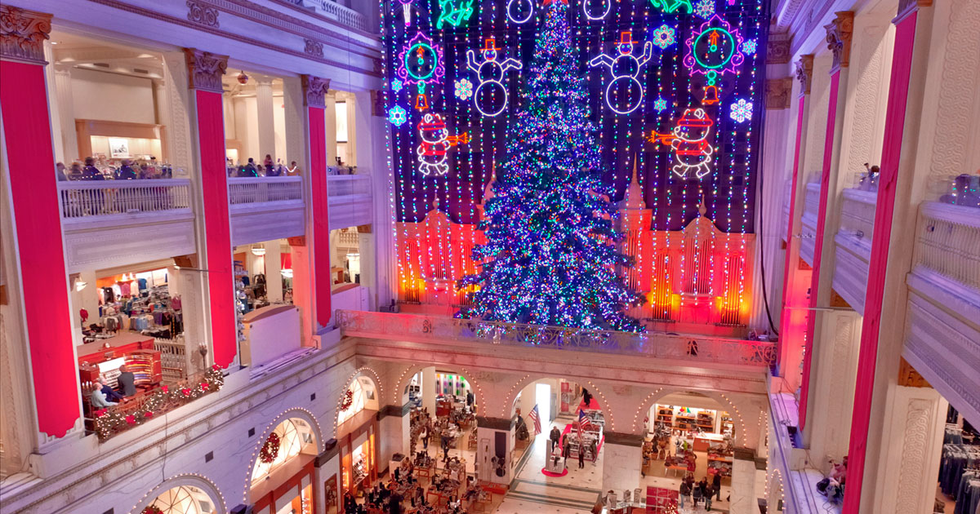 For some reason, all department stores in New York City go full out for the holidays. They deck all the halls with crazy lights, vibrant decorum, and holiday cheer. Macy's, particularly, has a beautiful display, with a huge christmas tree, a santa to take pictures with, and even a mailbox directly to the North Pole! Macy's in Herald Square should definitely be on any traveler's itinerary!
Lord & Taylor- 5th Ave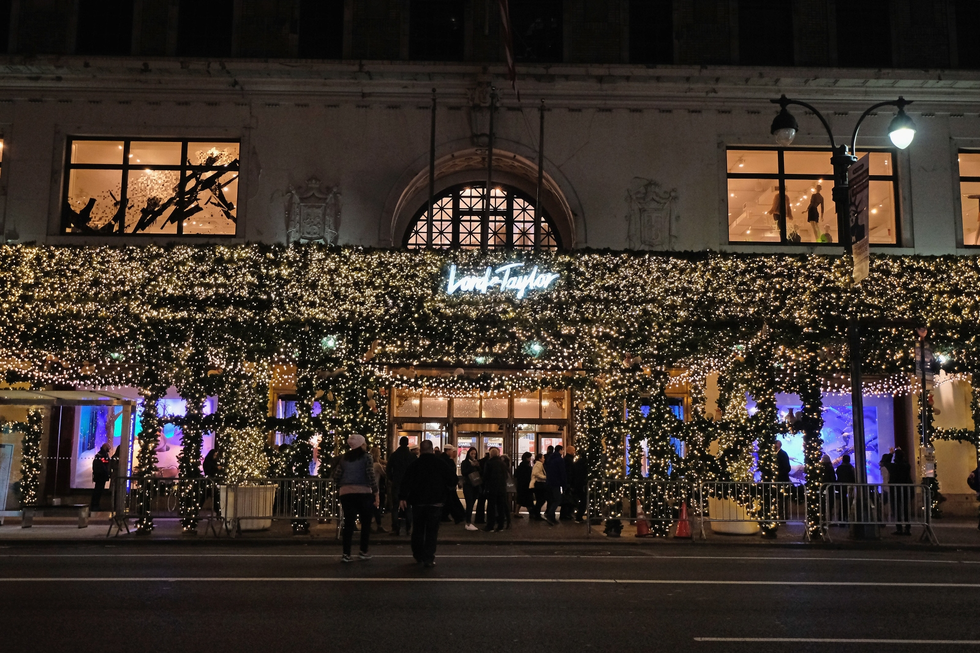 This years theme for Lord & Taylor's decadent windows is the "The Enchanted Forest" which lives up to it's name. From the second one passes through the garland wrapped and white light covered scaffold, the atmosphere transforms from a busy New York Street into a magical kingdom with friendly forest animals enclosed in the windows. It catches all of the people passing by to stop and pay attention to the wonderful detail and escape to fantasy land.
Saks 5th Avenue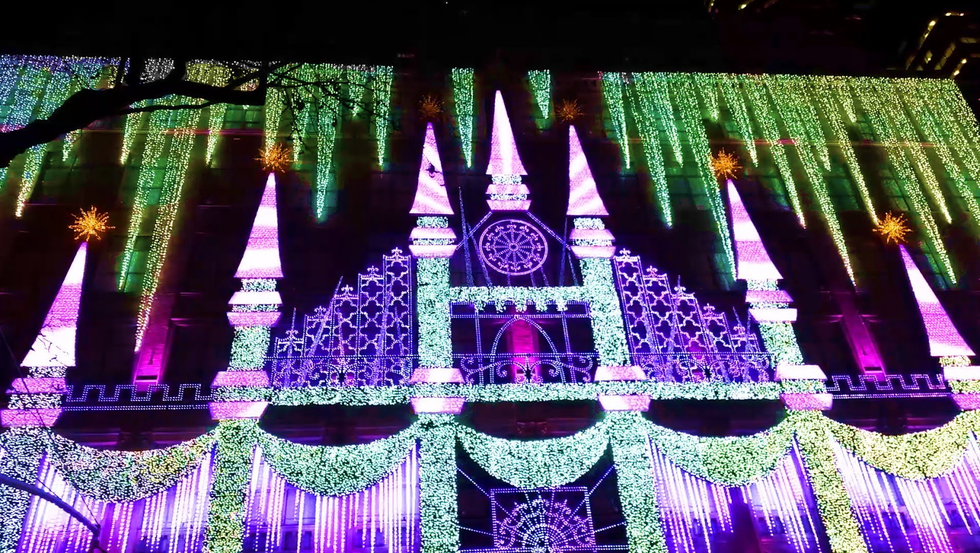 With wonderful christmas music blasting for all to hear, Saks Fifth Avenue encompasses the holiday spirit the entire city experiences. With a beautiful display of lights, the high end city department store is transformed into a castle, with brilliant lights and a cheery charisma. The windows this year have a theme of "The Land of 1000 Delights" with fairytale stories with a sweet twist.
Bryant Park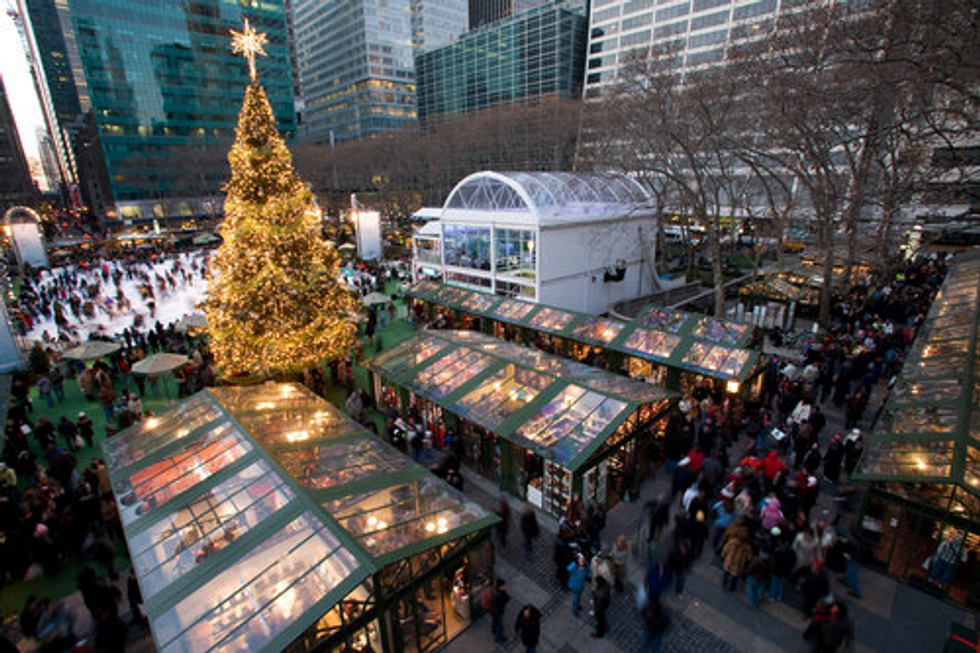 A wonderful spot to shop til' you drop, Bryant Park offers a diverse group of kiosks to purchase holiday gifts such as jewelry, clothing, and of course: food. An ice skating rink fashioned in the middle, the winter festivities are represented and practiced by many. Next to the skating rink, a massive tree with beautiful lights once more inspires the ambiance and captivates sightseers. Bryant Park gives its visitors to chose from an immense amount of activities.
Rockefeller Center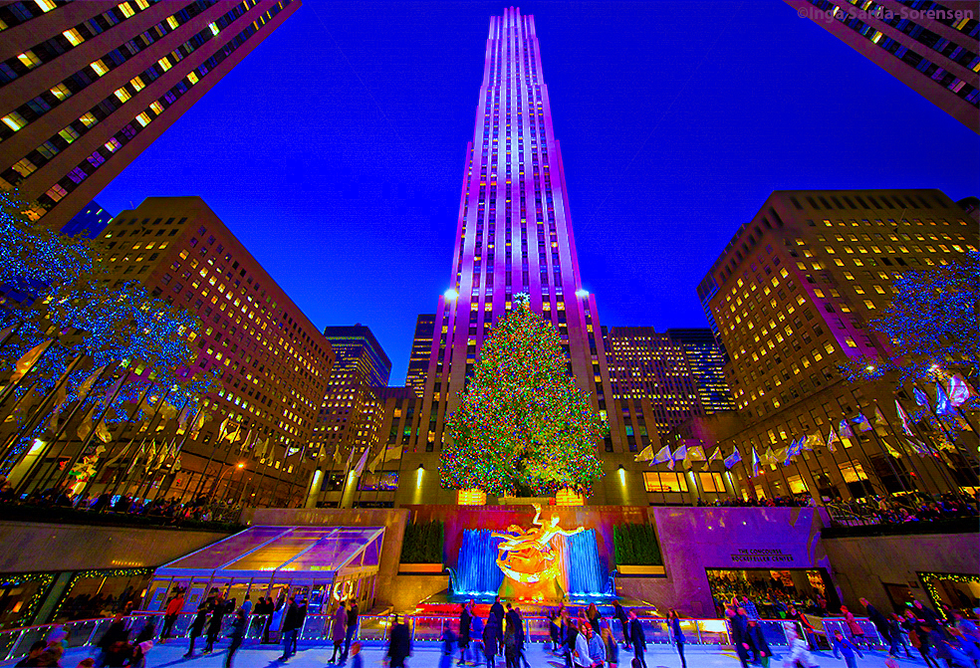 The typical spot for tourists, the Rockefeller Center christmas display is simply mesmerizing. With a tree the size of a small country, everyone who visits is given an amazing taste of NYC during the holiday's. With an ice skating rink and a cafe below, Rockefeller Center is great for people of all ages to see.