---
---
Harry Thomas, this one is for you:
Our friendship skyrocketed during our sophomore year of high-school.

We never put a label on our friendship until our sophomore year. We had almost every class together, and we always counted on one another for our very intense study sessions. I think we both knew from this point on, we would always call ourselves, "besties for the restie."
We helped each other through our toughest classes.

Looking back, I'm sure we both don't know how we would've made it through Ms.Fahrman's Pre-AP Chemistry class without each other. I'm also certain that we still can't quite understand how we made A's in pre-calc. Quite frankly, I do have to give you all the props for teaching me how to write my final observation paper for Porter's class. However, on the other hand, you would have to give me all the props for always doing our sociology projects. I could never thank you enough for for our endless study sessions.
You always helped me with my "boy problems."
I can't remember how many times I asked you for relationship advice. You were always there for me when I asked you the stupidest questions about boys. Whether I was having a mental breakdown or when I needed to vent, you were always there for me. I think we've come to the conclusion that all boys have cooties, and I should probably stay away from them.
We traveled to Costa Rica together.
We went to Costa Rica on a language immersion experience. You helped me with killing bugs and keeping my phone charged. Most importantly, you helped me find one of my favorite animals: a sloth. Not only did you help me find it, but you recorded it moving around in a tree when I was too short to see it. It honestly seems pretty simple, but moments like these are what best friends are for.

Laughing until we cried.
During the movie Endgame when I said they should've just pushed the "floaty creepy guy" down as a sacrifice, you said: "That's actually a good idea." Then we started laughing until we were in tears. We always knew how to crack each other up. You always knew how to make me laugh until I cried (especially during our political discussions), and you still do.

Frenemies forever?
Harry Thomas. You have betrayed me. You got into your dream school and I couldn't be prouder of you. However, your dream school is the TOP rival of my school. You are going to Virginia Tech and I am going to Virginia. What are we going to do?
Besties for the restie!

It's okay, I forgive you. I think we can both look past our rivalry and continue being besties for the restie. Thank you so much for all the laughs throughout high-school. Thank you for always helping me in and outside of our classes. I cannot wait to see all of the accomplishments you achieve in your life. I'll miss you so much in the fall, but let's enjoy our summer break while it's here. I love you Harry, and thank you for always being there for me. You are the best human. We will always be besties for the restie.
Oh and one more thing ...

GO HOOS!!!!!!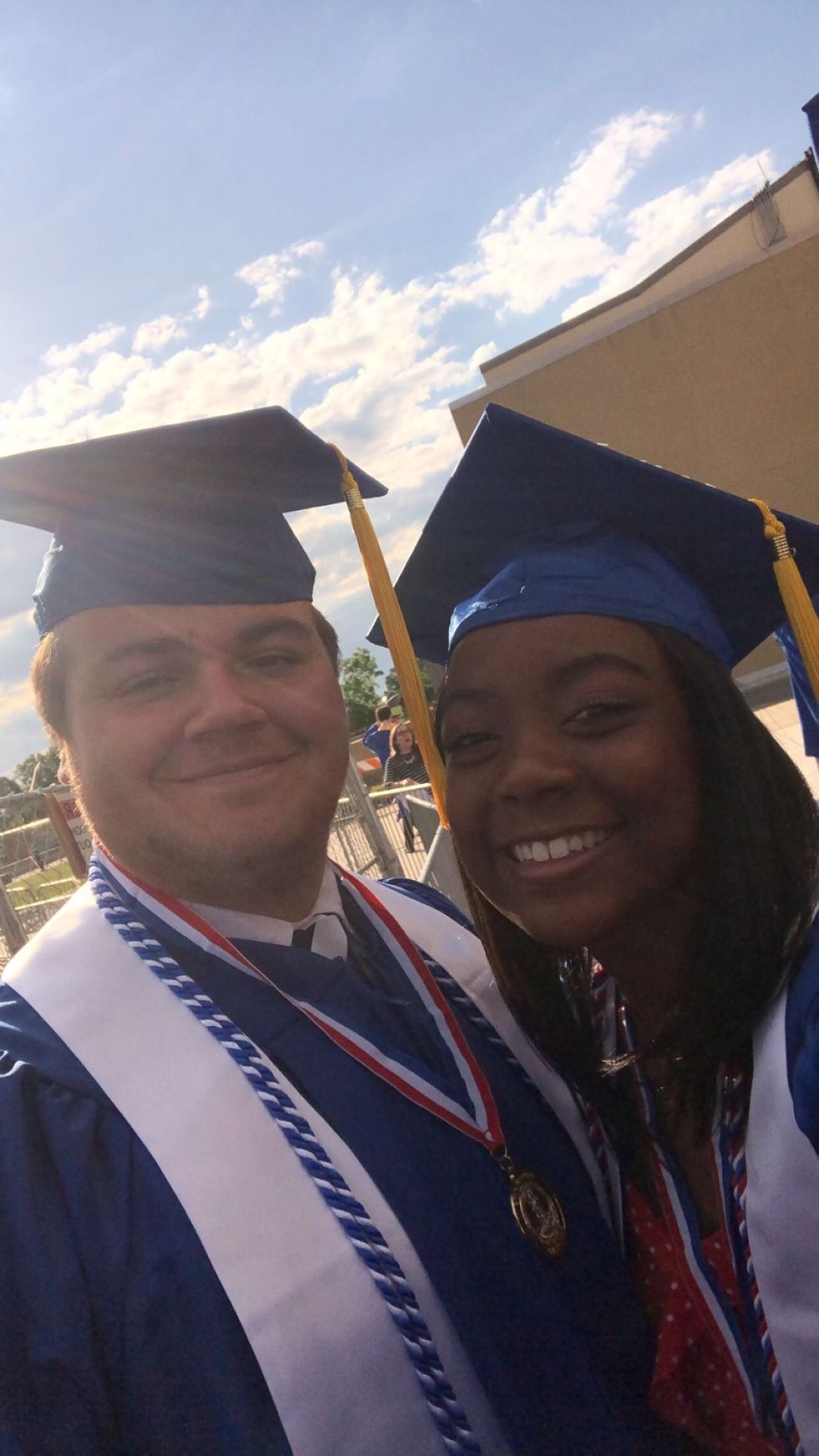 https://vsco.co/sakyraabbitt