TIME's 100 most influential people were named Tuesday night with a special event airing on ABC, instead of the usual gala and issues sent to print. Instead, this event was televised, with powerful performances from The Weeknd, Jennifer Hudson, and Halsey. Here's why this event was a light of hope during these dark times.
Early into the event, it was announced this was the first year so many doctors and nurses were among the top 100 influential people, and it was because of their response to COVID-19. Nurse Amy O'Sullivan who was featured in the broadcast spoke about having the first COVID-19 patient in her area. She also spoke about not being "jaded" despite the grim circumstances, because she knew she had to be on the frontlines, there was nowhere else she could be. Dr. Anthony Fauci was also named one of TIME's 100 most influential people for his response to COVID-19, and refusal to give into politics.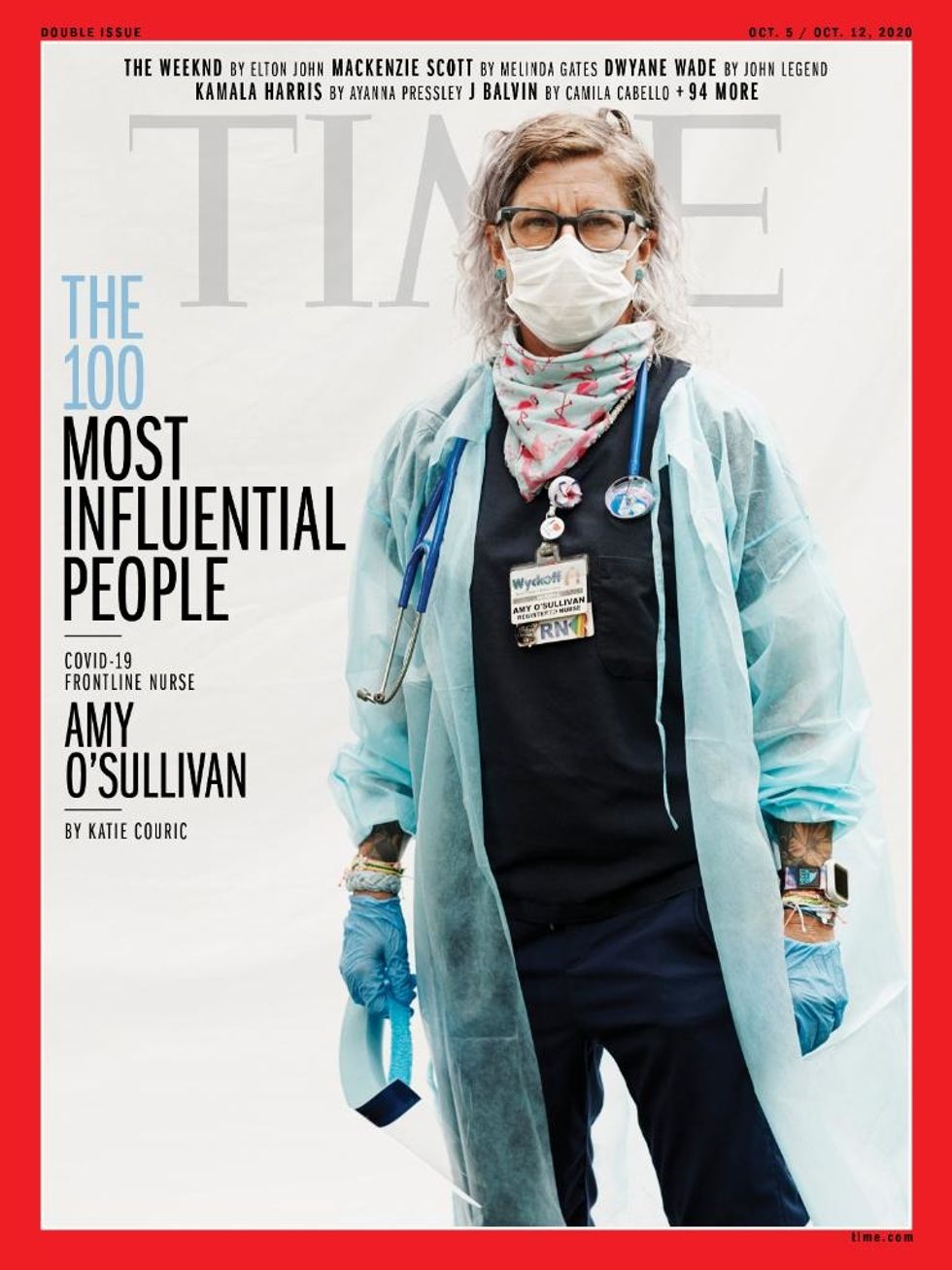 Twitter
Michael B Jordan was also among the most influential people, stating, "for me, this generation inspires me." He spoke about the strength our generation had, even during the pandemic. Jordan also mentioned how social justice was at the center of his work, wanting to work hard to help [our generation] succeed.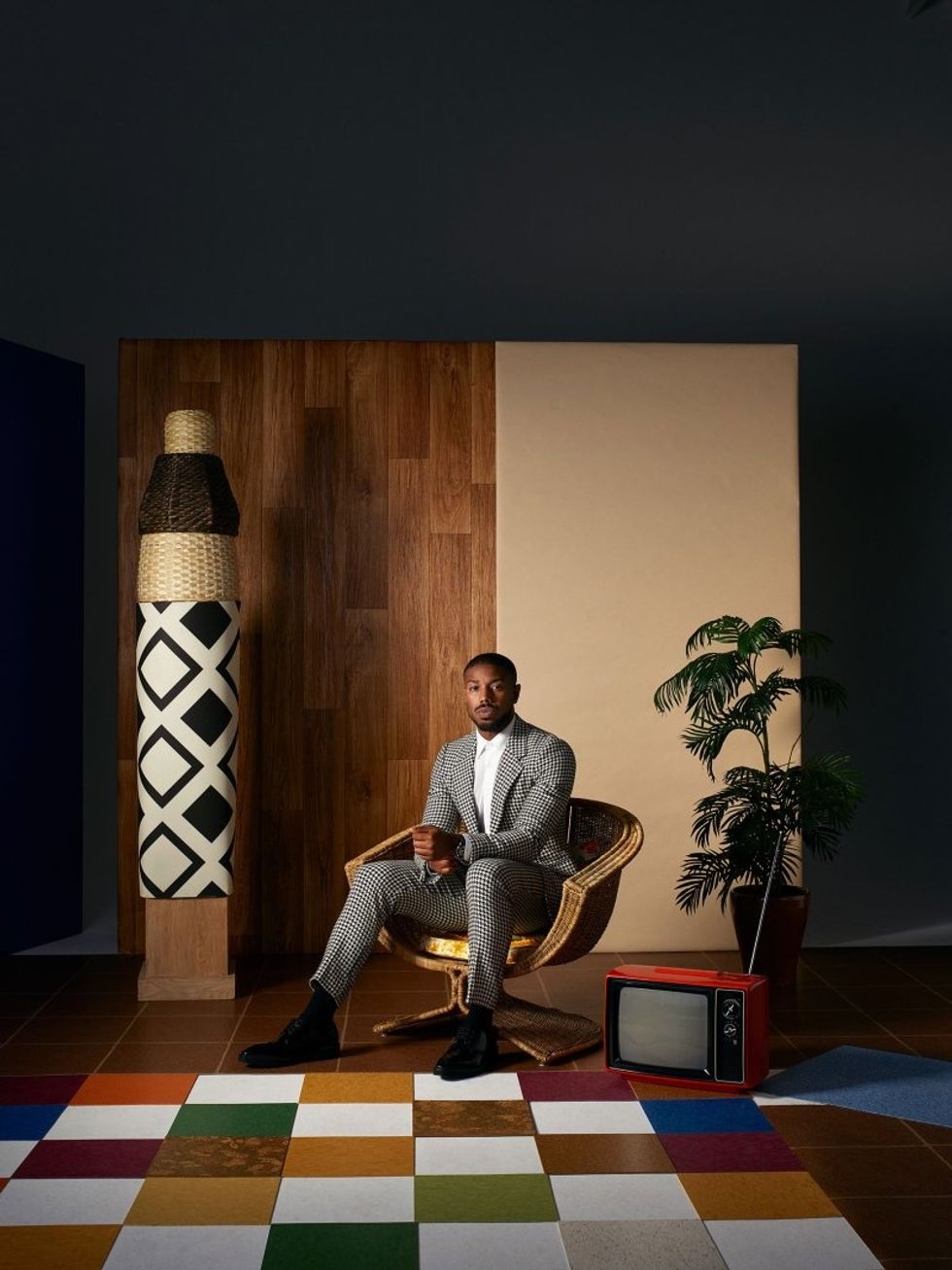 Mickalene Thomas for TIME
JoJo Siwa was also among those named, and she popped up on camera with her bright outfit and makeup. It was beautiful to see her dancing around, speaking about how kids inspire her to keep being kids, and she continues to look to the "good humans of the world" for more inspiration. She continues to have fun and loves what she does. She is a positive role model for the next generation and radiates positivity.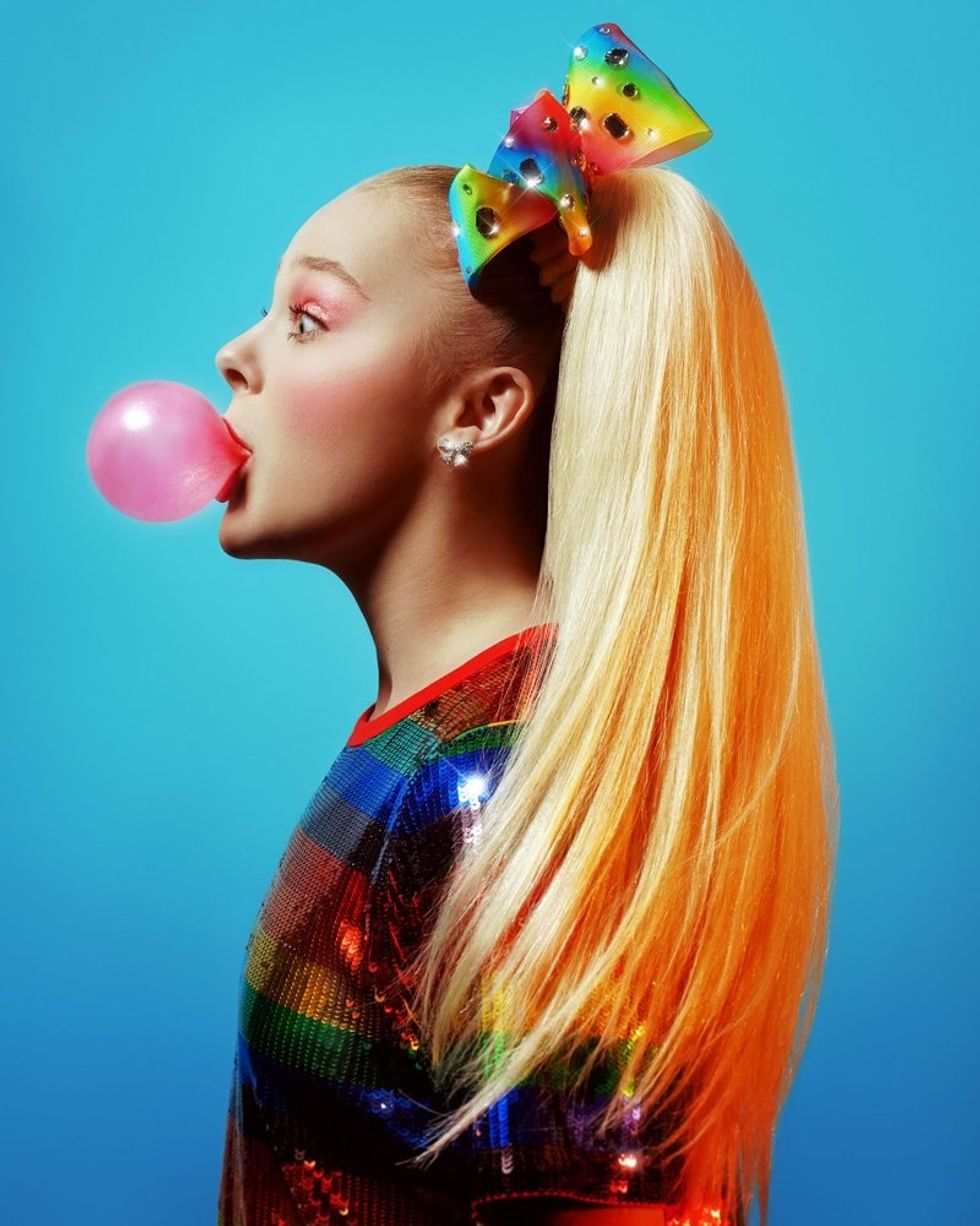 Charlotte Rutherford for TIME
Gabrielle Union and Dwayne Wayde were also named, and spoke about how amazing it is to raise "free children." They explained their children are free to be exactly who they want to be, and there is no need for apologies. John Legend spoke about them, and stated how important it is for parents to be supportive of their children, and noted they were a prime example of "what's possible when you lead with compassion and understanding."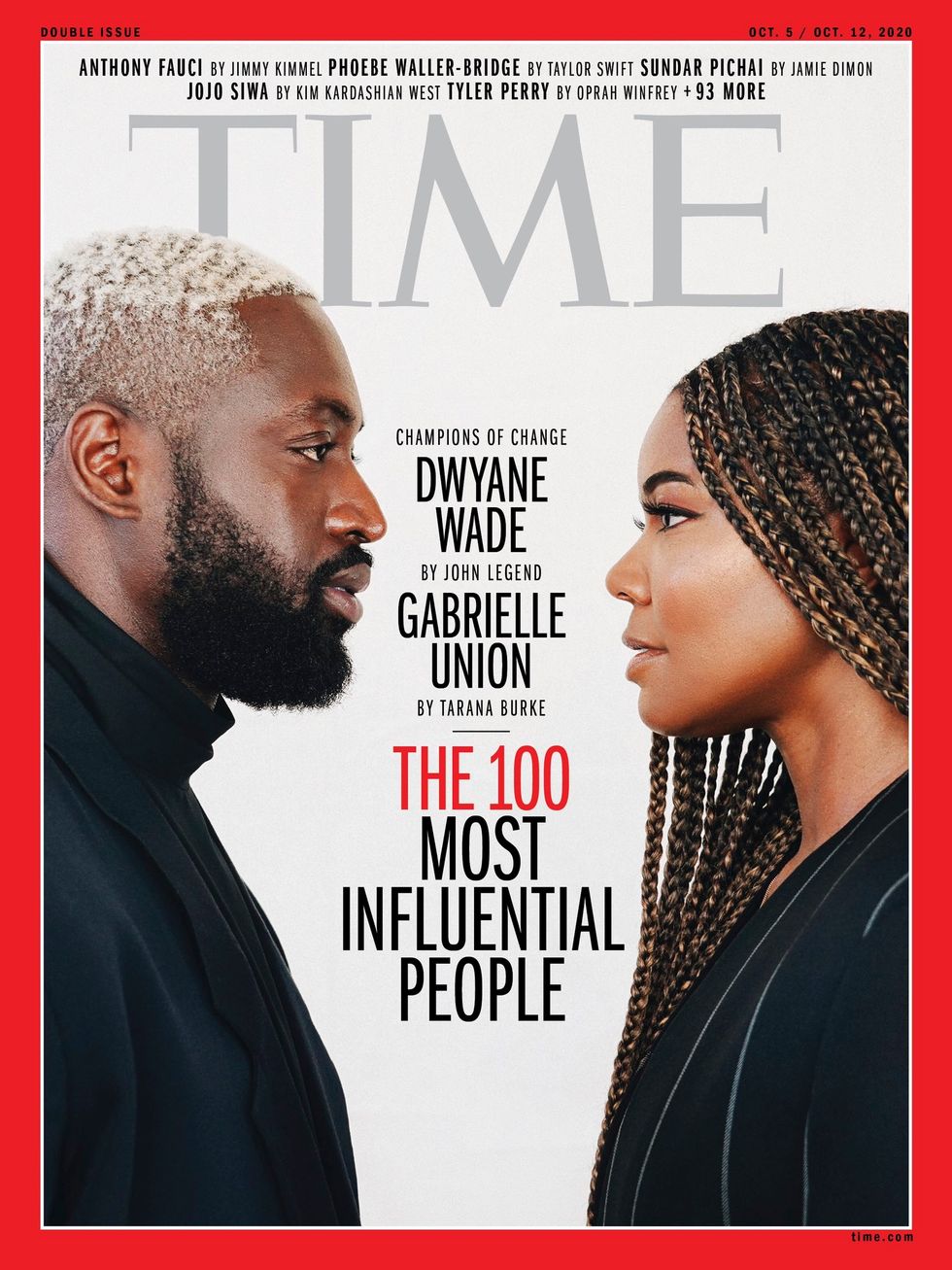 Twitter
J Balvin was also among those named, for spreading his Latin music, all the while being an ambassador for his home country of Columbia. He stated he wanted to keep "paving the way" for new Reggaeton artists, and encouraged new artists to bring "new light and colors into the world."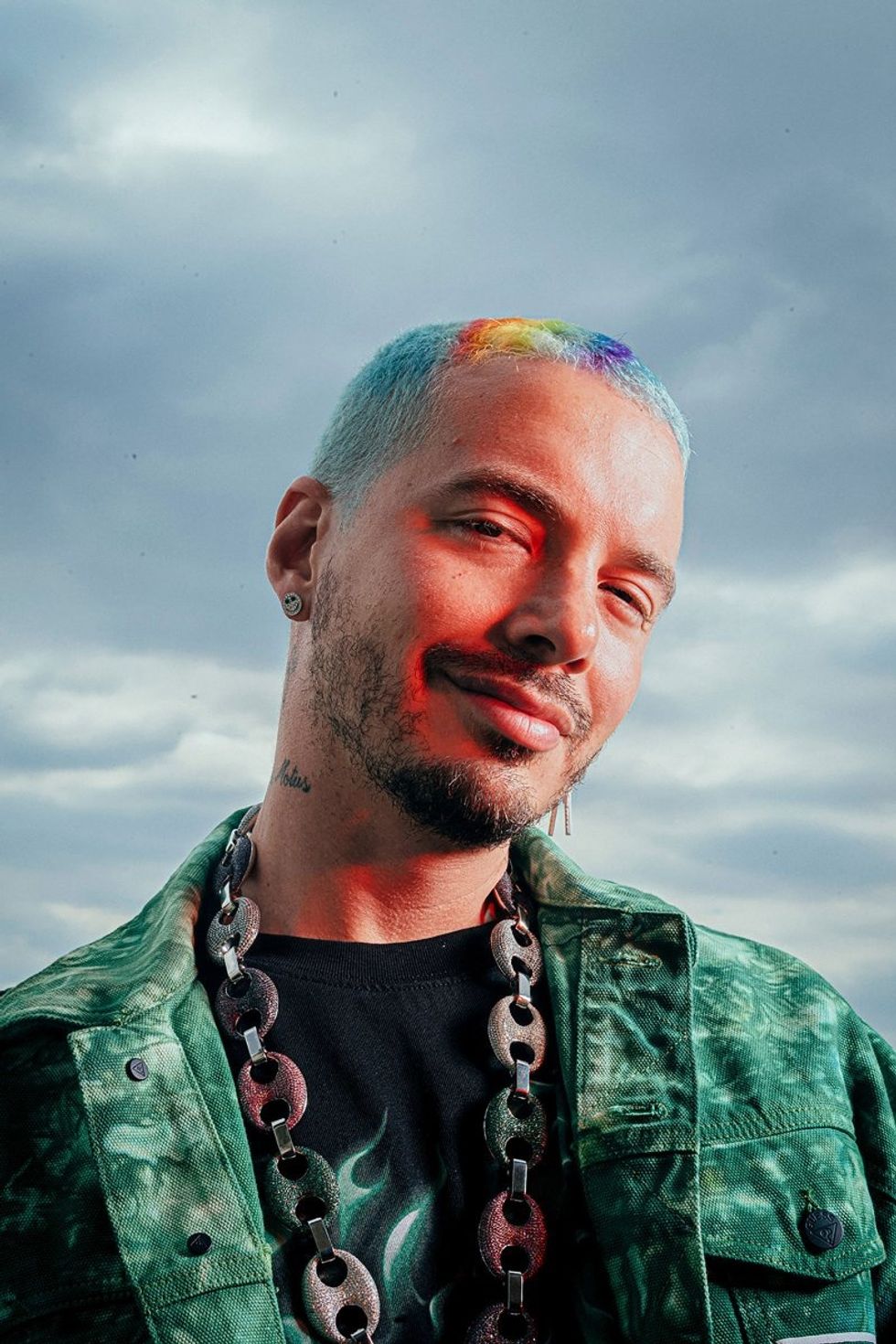 TIMES
Megan Thee Stallion was also named TIME's 100 most influential people, and she was stunning. She mentioned she was quite shocked when politicians began speaking about her and Cardi B's music video, WAP, when there were more pressing issues to worry about.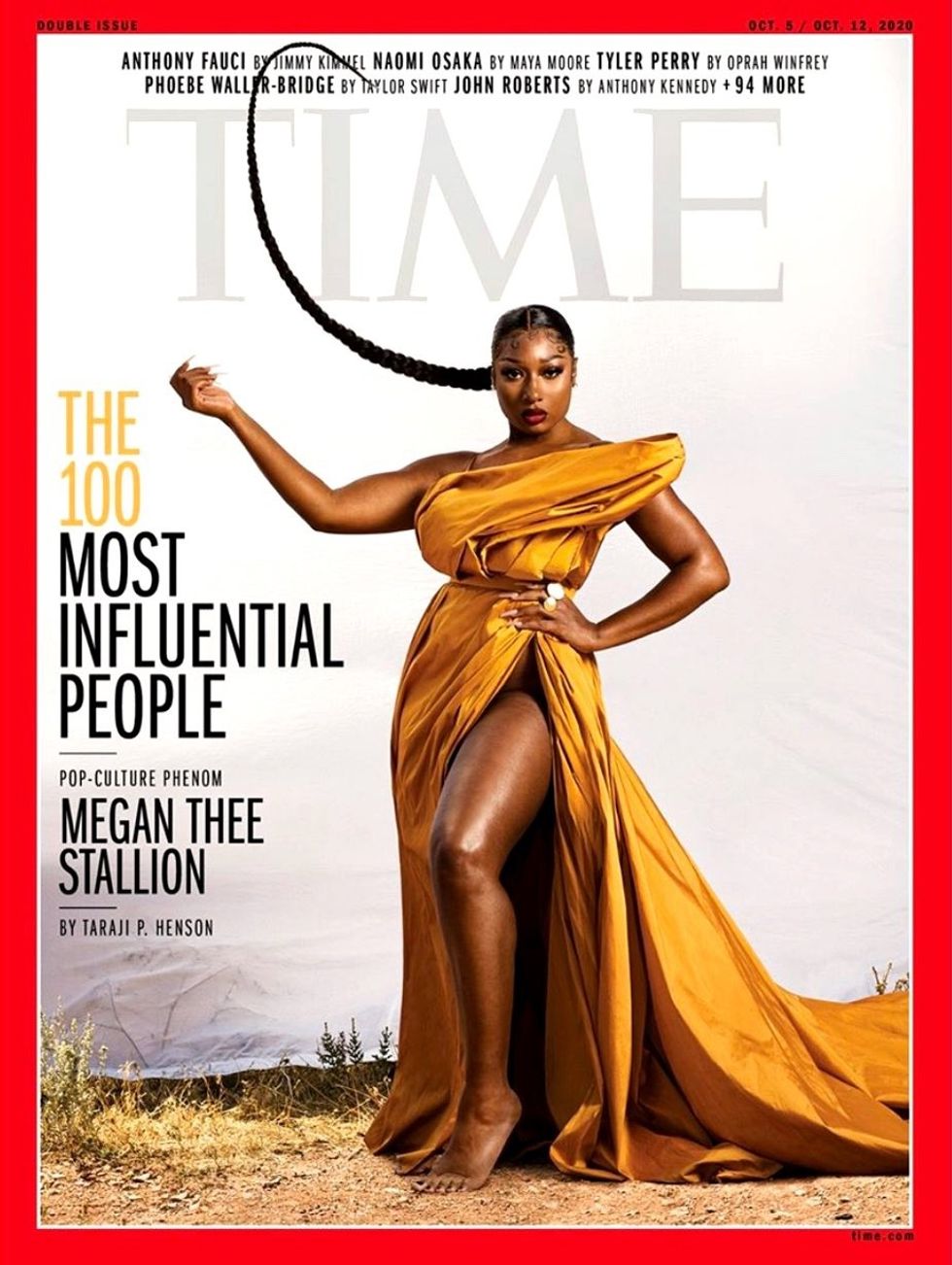 Twitter
Black Lives Matter Founders (https://time.com/collection/100-most-influential-people-2020/5888228/black-lives-matter-founders/) were among the first named. Alicia Garza said she wrote a Facebook post following the killing of Trayvon Martin, stating "black people. I love you. I love us. Our lives matter." From there, Patrisse Cullors added a hashtag, and a movement began. Now, Black Lives Matter is used at protests everywhere, and used among younger generations, which Opal Tometi says she is glad to see.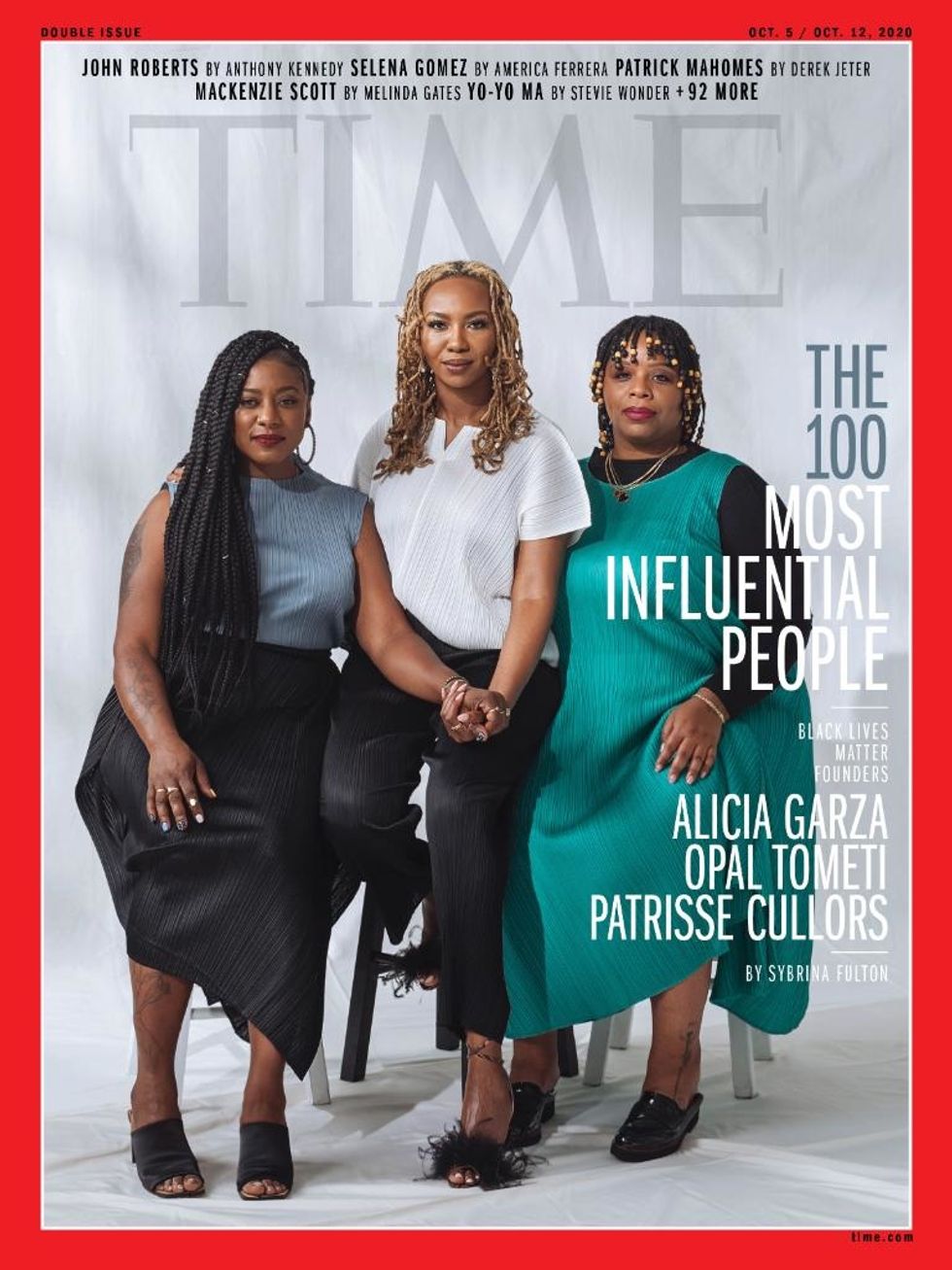 Twitter
Citi Bank aired multiple ads on the racial injustice in the country, and their support for the Black Lives Matter movement. P&G also aired ads, focusing on the need for equality. YouTube
Prince Harry and Meghan Markle also made an appearance as TIME 100 Alumn, and urged people to go vote, despite Prince Harry stating he is not being able to vote in the U.S. and revealed he has never been able to vote in the U.K. Meghan Markle urged people on National Voter Registration Day to truly vote this year, and that this year was the most important election year. The couple thanked "transformative leaders" for changing the world for the better not only for them, but for their children. They also noted the importance of taking care of each other, and looking at the world through a sense of community.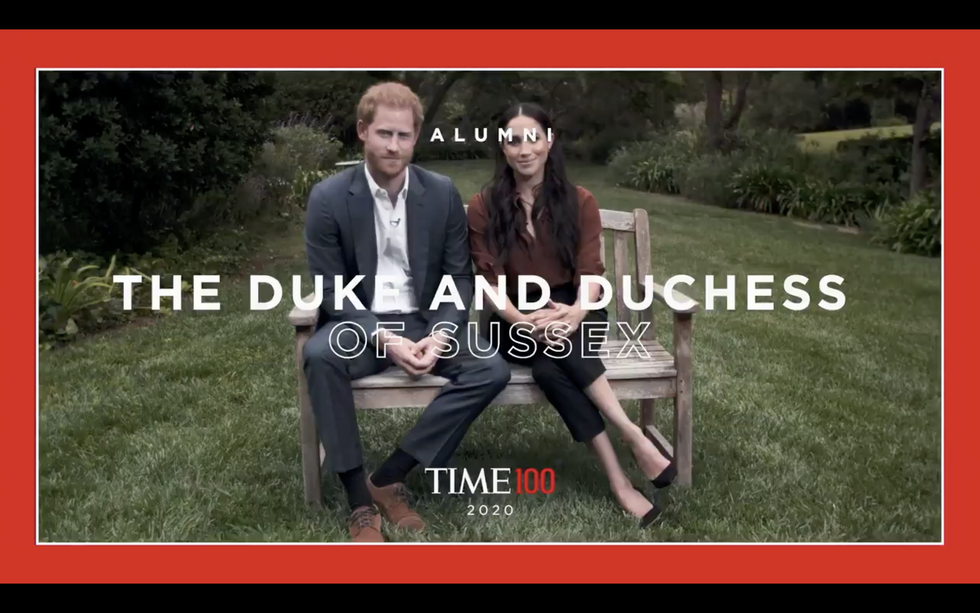 Twitter
Nemonte Nenquimo was also named for her lawsuit that ruled to protect the Waraoni's home from being destroyed. She noted, "the government's map only shows lines and resources they want to exploit." She fights in the name of Waraoni, and urges the world to listen to their voices. She urged those who listen to remember she is not only fighting for the land of the indigenous people, but all of the land. She left with this powerful quote, "without our land, there is no life."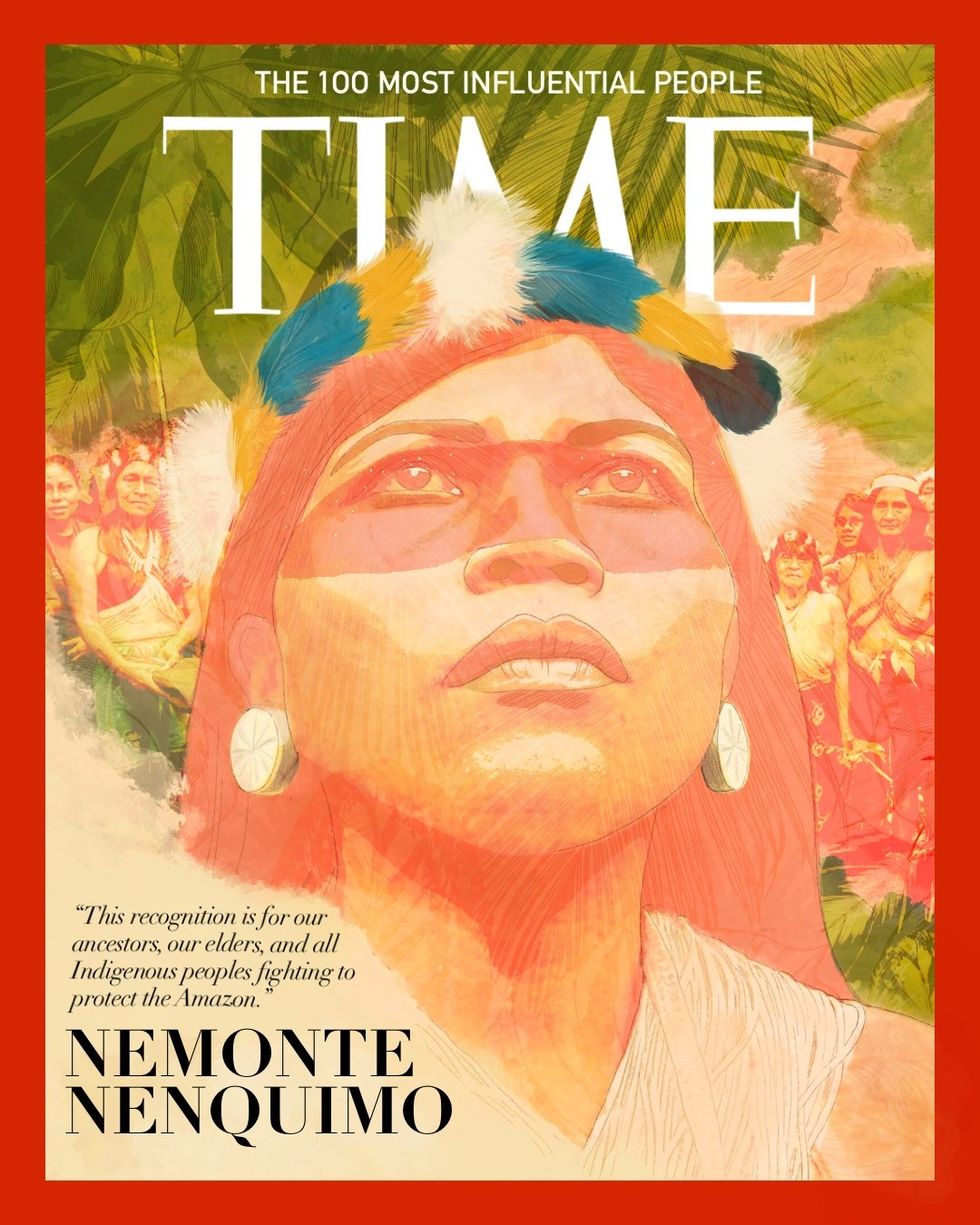 Twitter
In a time of massive uncertainty with the COVID-19 pandemic, the 2020 elections approaching fast, and the social injustices that are still evident in America today, it was relieving to see some people supporting our generation's efforts to put a stop to systemic racism.
It was also warming to see so many different faces and issues covered in TIME's 100 Most Influential People. From frontline workers, artists attempting to uplift our generation, artists who support women, Latin artists, the founders of the Black Lives Matter movement, the importance of voting this election, and the importance of taking care of our environment and each other, this list was very diverse, and I now have a little bit of illuminating hope in these dark times.

Click here to read the full list of TIMES 100 Most Influential People in 2020.