I recently went on a class trip with Auburn to Seattle, Washington to do research for my capstone project. The trip was my first time flying and the furthest I have ever traveled north or west. Needless to say, it was quite the experience. Here are some thoughts and reflections I had while visiting the Emerald City.
1. Seattle holds up to its reputation — rainy and cloudy.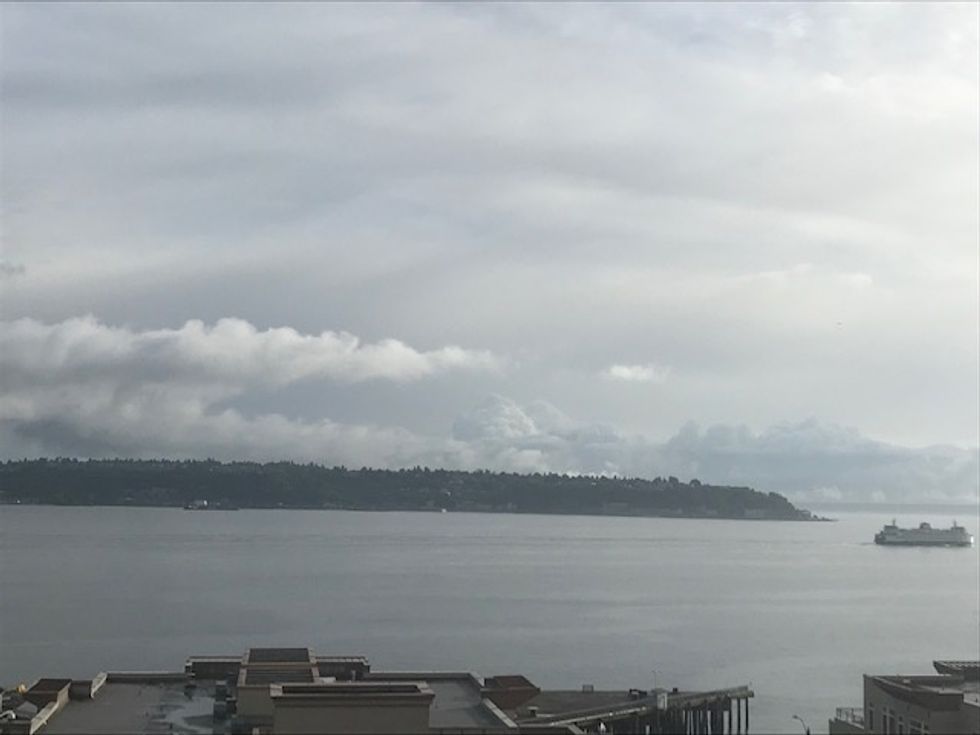 Kaitlyn Glenn
The day I arrived in Seattle, it was cloudy, cool, and raining. Everyone knows the stereotype about Seattle is that is rains all the time. However, this thought proved to be wrong. Saturday turned out to be the only day that it rained during the trip, and I learned that Seattle is actually pretty low in the ranks of cities who get the most rain (Buffalo, New York is the rainiest). The reason people think it rains so much is because of how often the city is cloudy and foggy.
2. No sweet tea... dang it.
The Pacific Northwest is not a land flowing with sweet tea. They have ice tea but beware, there is no sugar whatsoever in it.
3. There is a Starbucks on every corner
Seattle is where Starbucks got its start, and it shows. There are Starbucks shops everywhere, and people line up down the sidewalk to buy coffee from the original one. Seattleites take their coffee seriously and chances are there is an independent shop right down the street from the Starbucks. Needless to say, there is coffee everywhere.
4. There is more snow on that one mountain than I have seen in my 22 years of life combined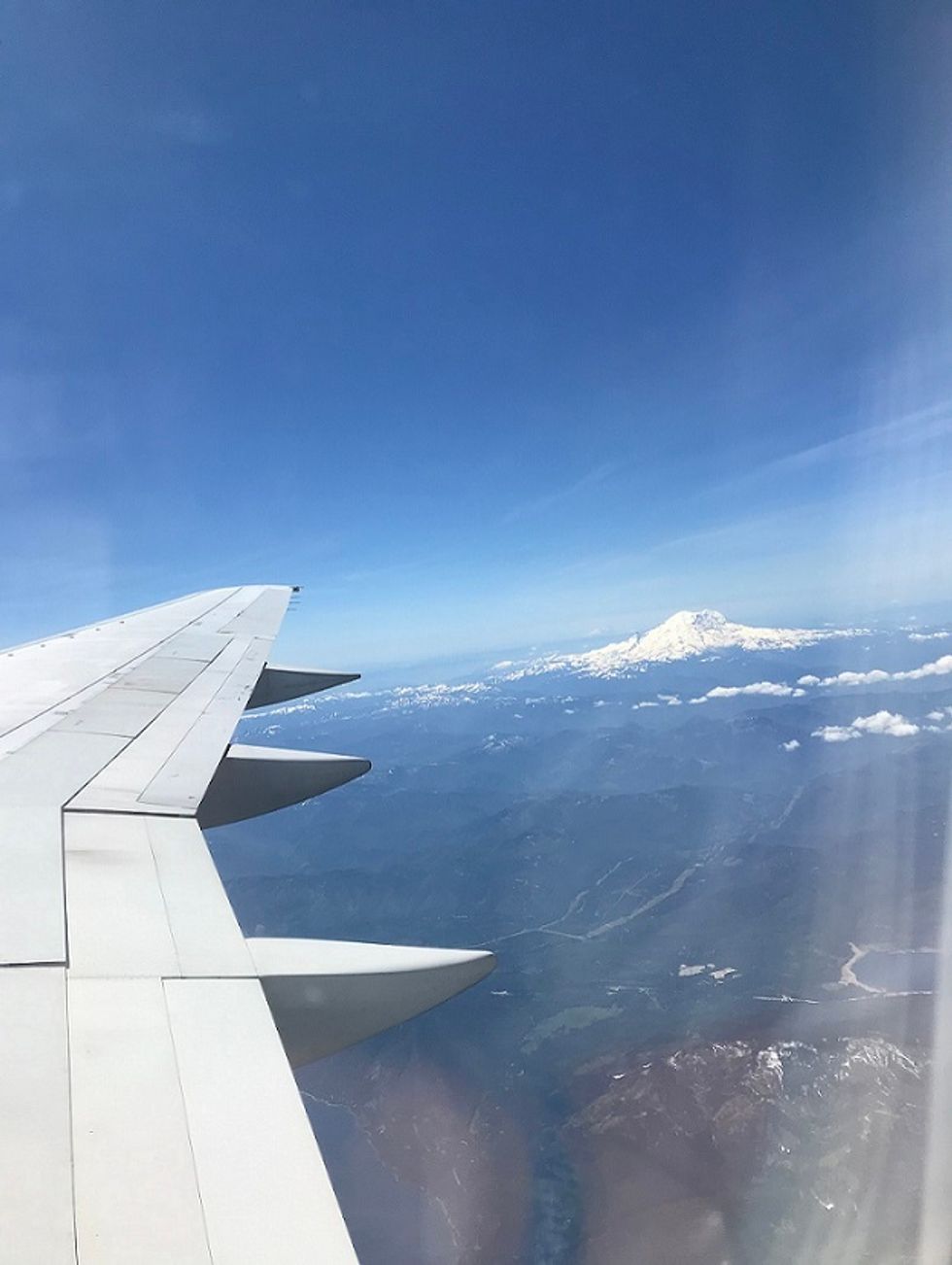 Kaitlyn Glenn
I had never been to a place where the climate was cool enough to get enough snow to last very long. Being from the south, I have never seen more than a couple of inches of snow at a time, which only lasted for two days if we were lucky. In Seattle, the snow on the mountains nearby stays there until it is warm enough to melt it in the spring and summer and feeds the rivers in the area.
5. You can not go one block without seeing at least one homeless person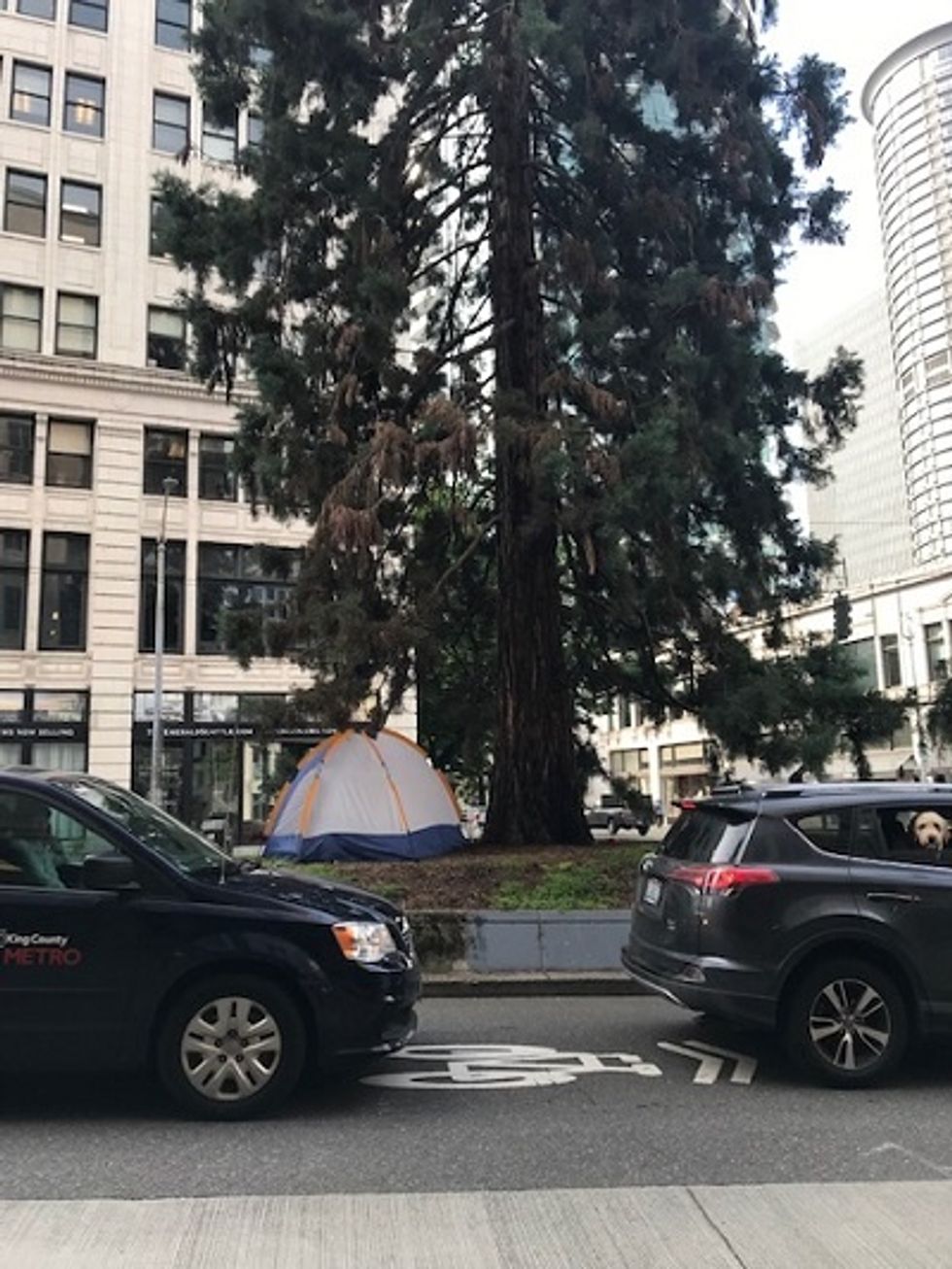 Kaitlyn Glenn
The homeless problem in Seattle is a very sad affair. I have seen homelessness in Birmingham and Atlanta, but that was minuscule company compared to the problem in Seattle. Seattle is in the top 10 most expensive cities to live in the United States, and many people there are only one paycheck away from being out on the street. It was very sad and upsetting seeing so many people with no place to go. Fortunately, steps are beginning to be taken to combat the problem, and Seattle City Hall even has a shelter in its basement and is also temporarily setting up more cots in its lobby to give the homeless a place to get out of the elements.
6. The weather up here blows my mind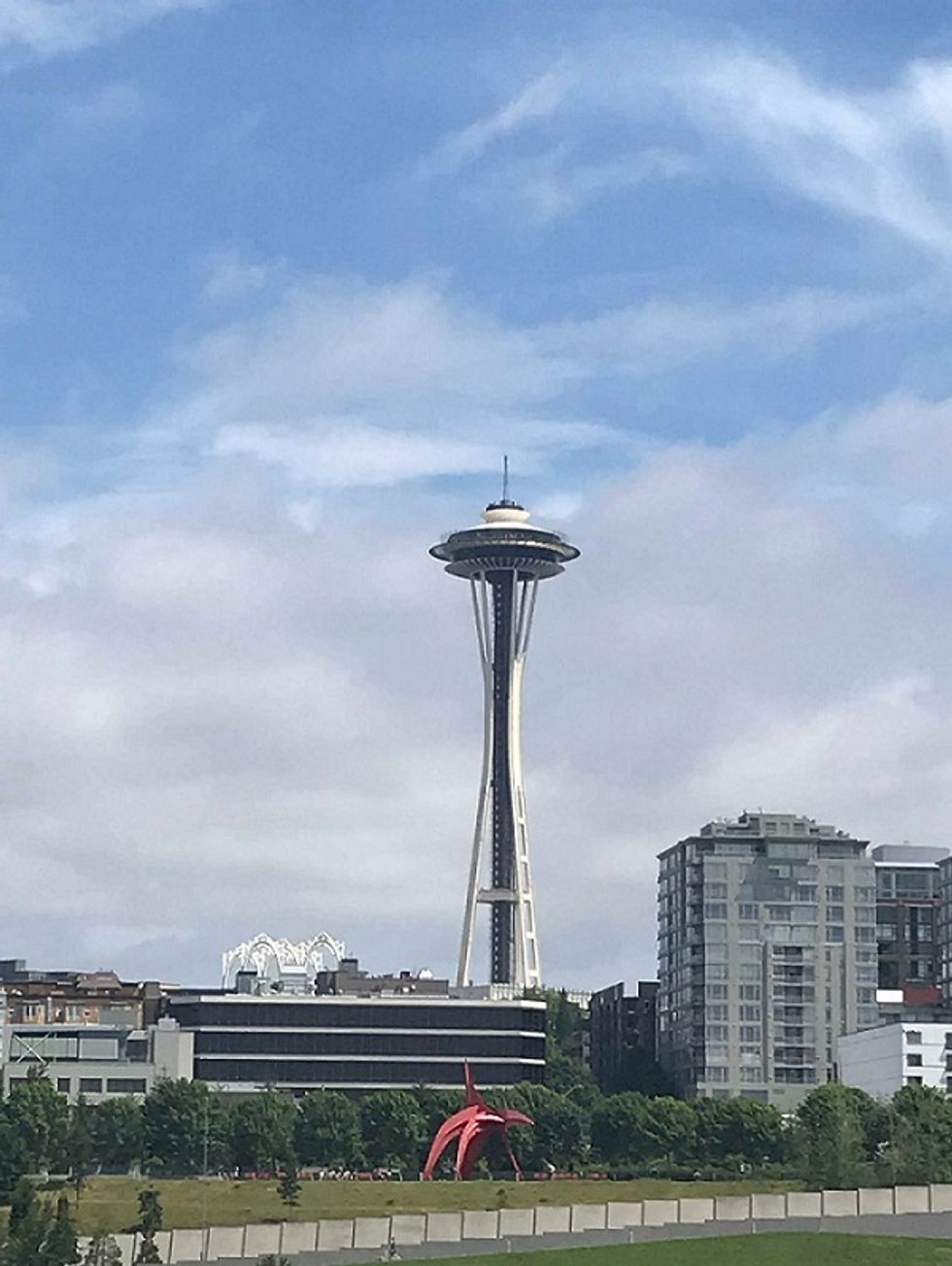 Kaitlyn Glenn
While I was there, the temperature was usually about thirty degrees cooler than the temperature in Alabama. I don't think I have ever had to wear a jacket during the month of May before I went to Seattle. It just blew me away that there was a place where you could still wear pants this late in the spring and not have to worry about having a heat stroke.
7. People watching is the best part of this trip
I thought going to Walmart at night was prime people watching. There were so many strange characters in Seattle. The main types of people there seemed to be hipsters, hippies, and grunge, and nobody minds showing off their craziest outfits and hairdos. I even saw a guy walking ferret on a leash.
8. The food here is so expensive
This goes back to the fact that Seattle is one of the most expensive cities to live in. The restaurateurs and waiters have to make a living somehow. I can get a tasty decent sized meal in the South for $15.00. In Seattle, don't be surprised if you spend that much at the average fast food restaurant.
9. I did not expect folk music to be this popular
I was expecting the city to have more of a rock vibe, especially since Jimi Hendrix, Nirvana, and Pearl Jam all got their start there. While rock did seem to be popular, a lot of the buskers I saw on the street were folk singers. There was also a Folk Life Festival going on while I was there, also a great place for people watching.