.
1. See the tree.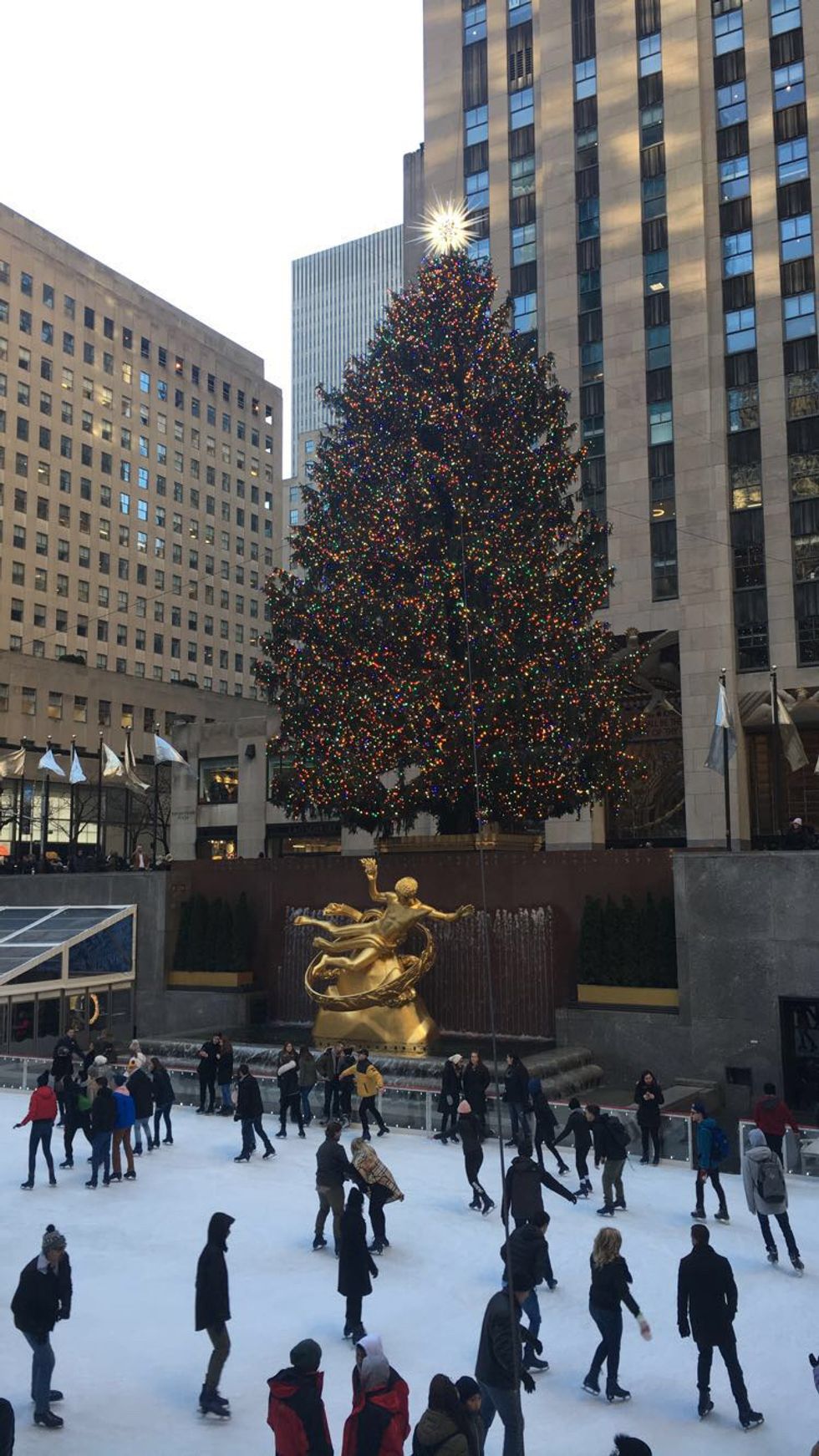 Ah, the famous Rockefeller Center tree. So romantic, so pretty. A great place to take your Christmas card picture!
2. Go to the Radio City Music Hall Christmas Spectacular.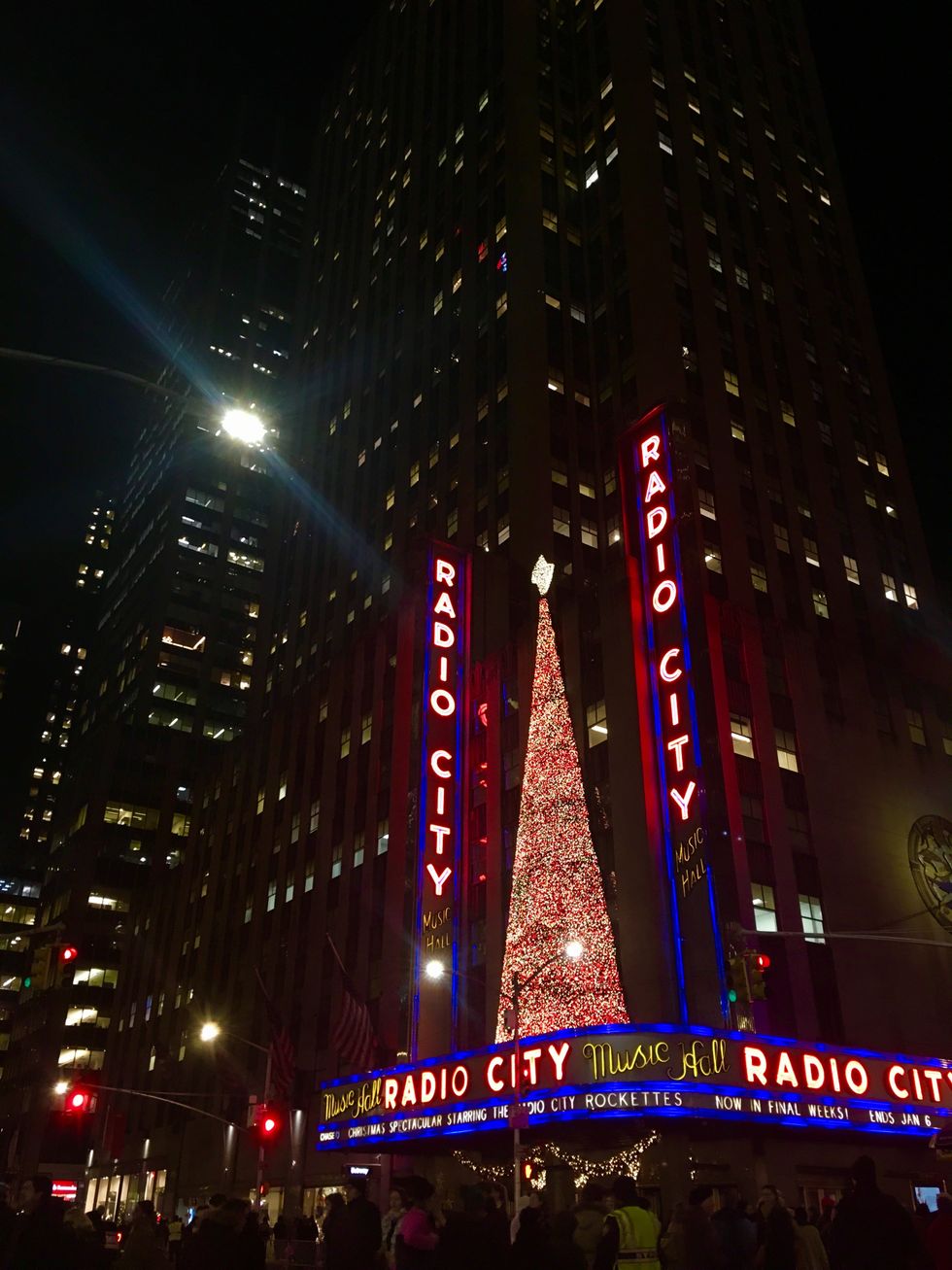 I've seen this show at least five times in my life, and each time it's just as good. It's so much fun to be immersed in a world of Christmas, and I'm always impressed by the Rockettes.
3. Explore Bryant Park's Winter Village.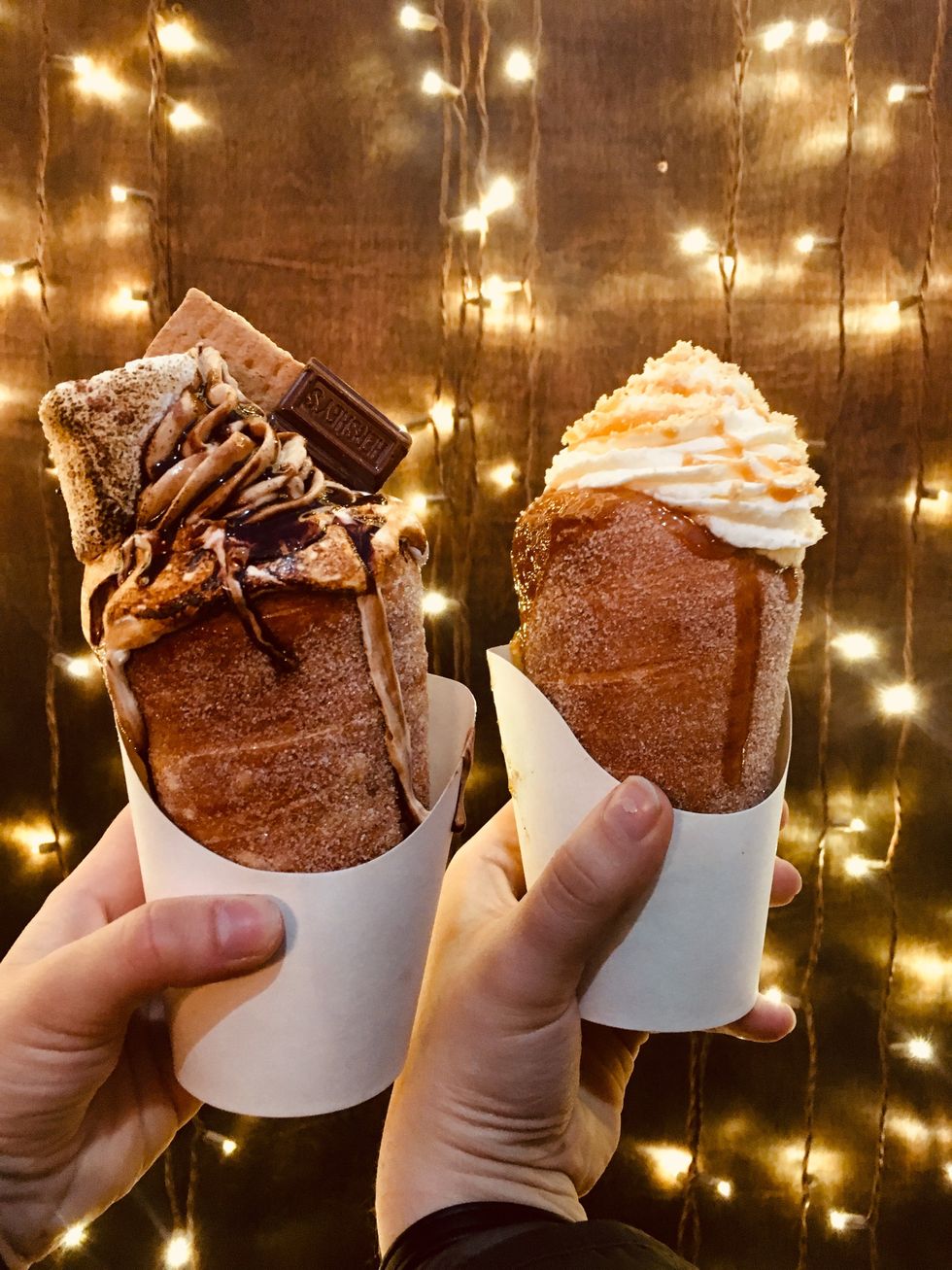 There's some great shopping and GREAT food (as seen above - chimney stacks from The Stackery. Yummmm). It's really fun to walk around the park and stop at all the little shops.
4. See the light show at Saks Fifth Avenue.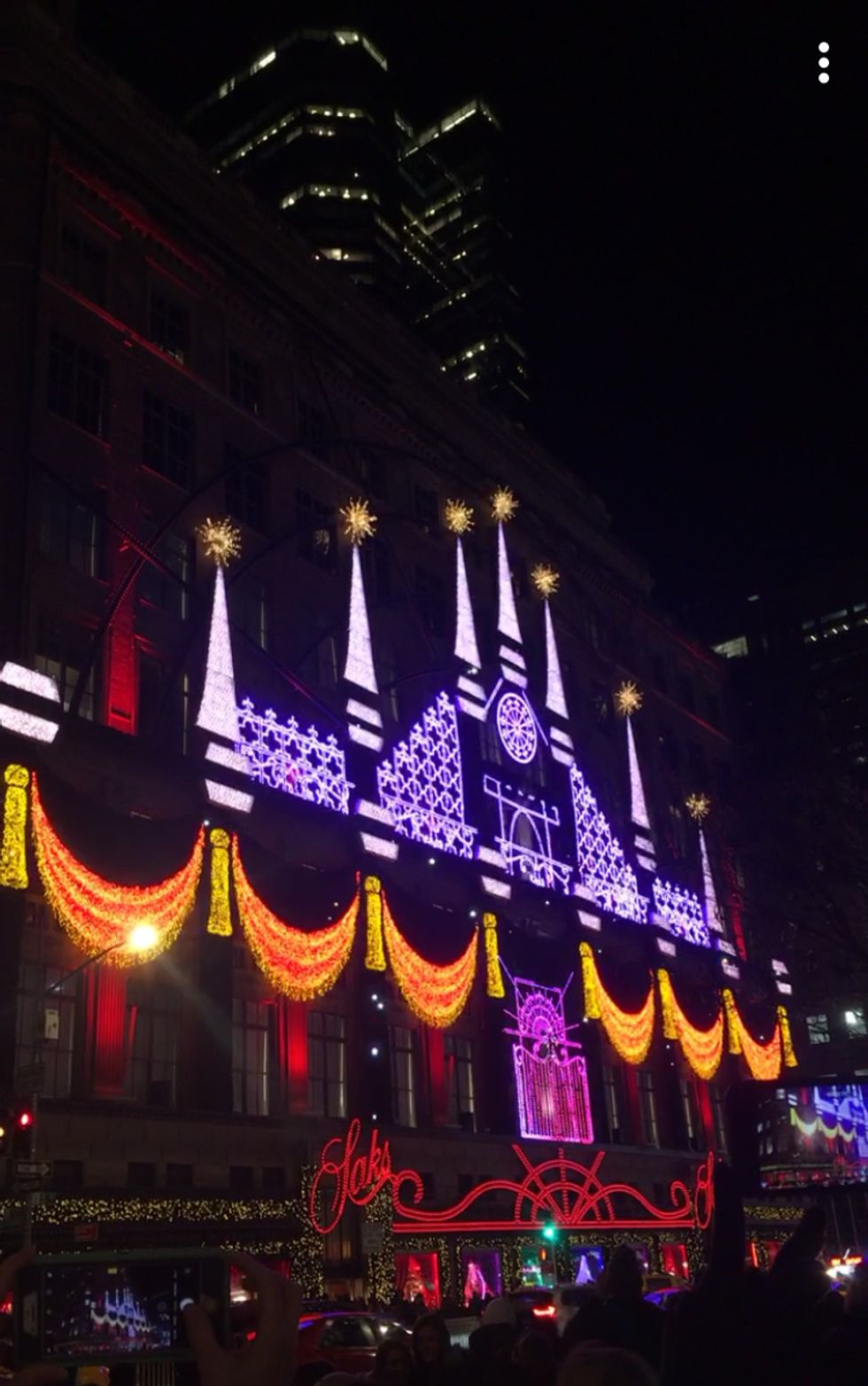 Christmastime is fun at Saks because not only do they deck out their windows with gorgeous, elaborate displays, but they also have full-on light shows on the side of their building that run every few minutes accompanied by music.