As I've said before, London is an interesting place to be, however, there are a handful of things that should be avoided. Of course, mistakes will be made and lessons will be learned, but maybe if you read this, you'll know better faster.
1. Do not stand on the left.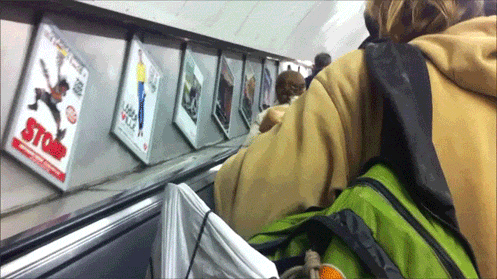 Gifer
... of the escalator. Some people prefer to walk down to their train, and if you're in the way, it's as if you were sent from hell itself, especially during rush hour
2. Do not take the Central Line.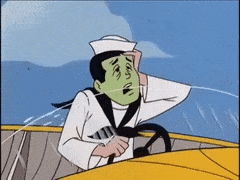 Gfycat
Unless you're going to the Museum of London or St. Paul's. Or you're into weird smells and clinging to the pole because there is no such thing as a smooth ride. To each their own.
3. Do not attempt to get anything to eat in Leicester Square after 4:30.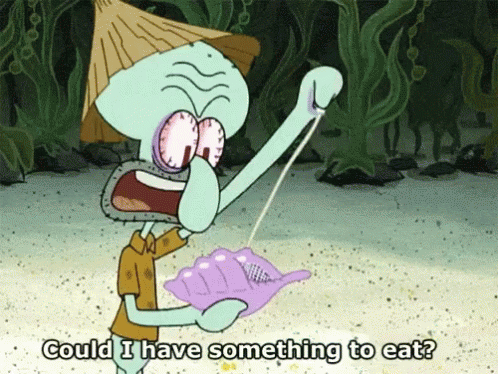 Tenor
Leicester (pronounced like "Lester") Square is one of the best places to grab some grub in Central London because of the sheer amount of choices. Just plan to eat early because everyone else knows that very thing and you'll end up waiting an eternity for a table, then food.
4. Do not rely completely on an app.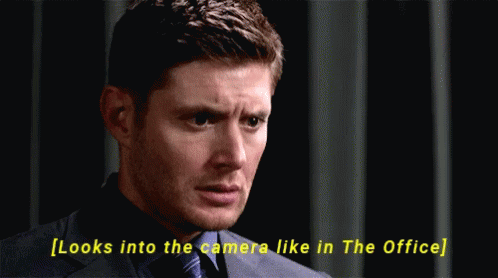 Tenor
It's totally fine if you have no clue where you going or how public transport works, but once you get the hang of it, you're allowed to trust your own judgment. Maybe you don't have to get off the train then switch twice before getting there instead of riding a few stops more and switching once.
5. Do not attempt to take the Tube during Rush Hour when you have other options.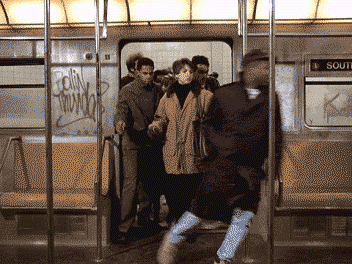 Giphy
Just take the bus if you have to to the national railways. The SWR trains are slow, but at least you're not packed in like sardines and there are usually open seats.
6. Do not forget to check for student discounts and bring your ID.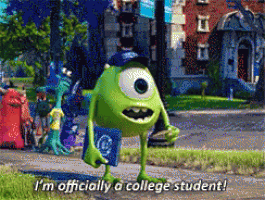 Giphy
Remember this when you go to the palaces, it could save you six pounds and make a real difference if you're going with others.
7. Do not let anything ruin your day.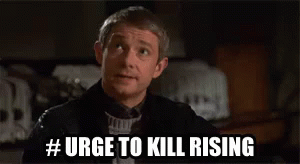 Tenor
There will be a lot of things that will try to ruin your day... Like people who intentionally break some rules above, lines (Sorry, queues), poor navigation skills, etc. Still, you're in London. Savor your visit, and don't let any mistakes or people without common decency ruin your visit.