The sun is shining, the Jonas Brothers are back together, and season three of "Queer Eye" just came out. I believe the balance in the universe is being restored, people! "Queer Eye" is an absolutely fantastic show. If you haven't seen it, please do! It will change your life. This show spreads so much love into the world. It truly heals hearts. The Fab Five are on a mission to infiltrate the lives of very deserving people and teach them how to improve themselves and achieve their goals!
1. It is okay to ask and receive help
For the longest time, I hated asking for help when it came to my mental state. I never wanted to admit that I was struggling. When it came to my battle with anxiety, I felt weak admitting that maybe I wasn't as strong as I looked, so I fought alone. Over the years I have learned that it is okay not to be okay. It is okay to ask for help, and asking for help doesn't make you weak — it makes you incredibly strong. You are not a burden, you are never less than, and you are going to be just fine. Let your friends and family help you through it — it was why they were placed in your life, to begin with.
2. After grieving comes grooming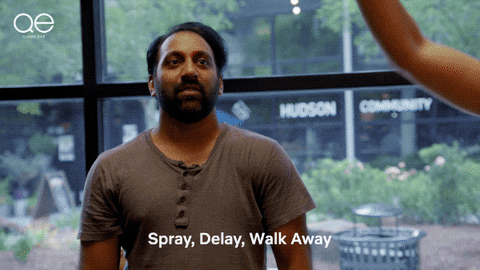 When you are feeling down in the dumps, sometimes a warm pair of sweatpants and a big fuzzy sweatshirt will make you feel comforted. However, I really notice a dip in my overall confidence when I don't take care of myself. We often feel our best when we look our best! This doesn't mean you have to wear makeup every day or become a gym rat — there is no need to overdo it. But, self-care isn't selfish. It is making sure you feel your best to go out and conquer your day and present the best you!
3. There is strength in combining the masculine and the feminine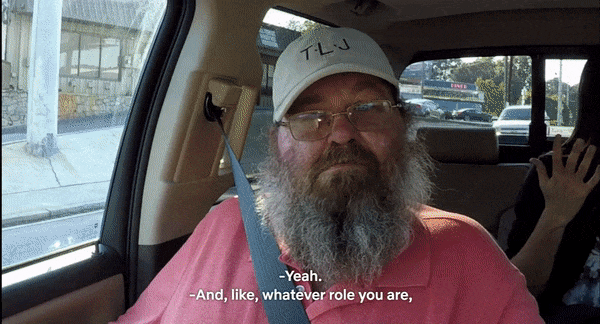 There is nothing inherently feminine about basic self-care. Taking care of yourself is just a thing we all have to do as a human population. Your body is a gift- you've got to take care of it. In terms of fashion on this show, one of the things I have been most challenged and inspired by is the concept of mixing the masculine and feminine and the androgyny in between. I find myself wanting to experiment more with my style to find items of clothing that make me feel the most me!
4. A French tuck fixes all fashion flops
Even Tan knows he has started a revolution. At this point, while the French tuck has become a little bit of a joke because he recommends it to literally every person on the show, it is honestly a great piece of fashion advice. If it ain't broke, don't fix it!
5. Everybody has a story and room for growth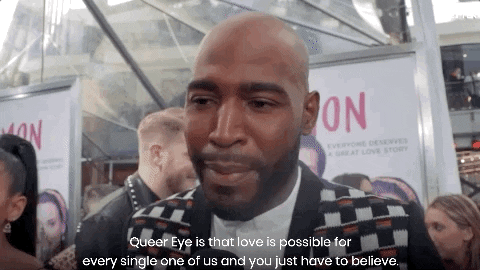 We have all gone through our own struggles. It is important to reflect on where you have been, how far you've come, and where you want to go from here. As a community of humans beings, let's commend our fellow friends for their successes and work to get through this crazy life together!
6. Apparently, American's pronounce squirrel incorrectly
What are your thoughts about this? I feel like a peasant.
7. Embrace the fierceness within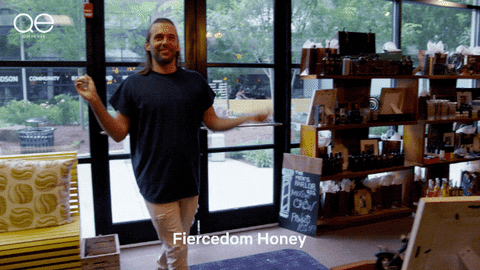 This show makes you feel like you can take on the world. There is a power within every single one of us. When you put in the effort and gain confidence in who you are and what you have to give, the sky is the limit!
Also confession time: I don't know if anyone else does this, but I start to give pep talks to myself — like Johnathan —when I binge watch this show for too long by myself. I'll take a bathroom break and look at myself in the mirror and be like, "You are serving me gorgeous. You are serving me messy bed head. You are taking time for yourself. Yes, Queen".
8. Everything can be cured with a good dance party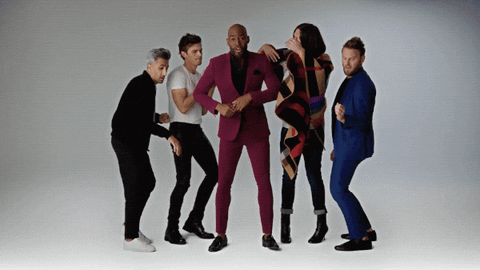 Feeling blue? Blast those tunes and have a dance party in your room! Have a friend who needs a pick-me-up? Invite them over for a dance party! You get a dance party, and you get a dance party, EVERYONE GETS A DANCE PARTY!
9. The Jones Sisters are who I wanna be when I grow up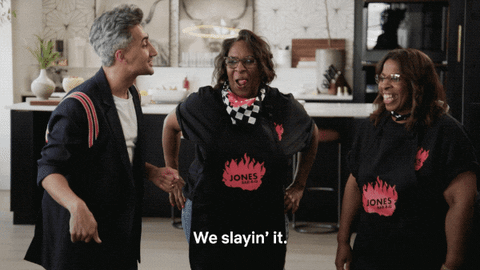 If you watch one episode of Queer Eye, this is the episode to watch. Usually, the Fab Five take over the life of one individual, but these sisters are too special to separate. Their history is absolutely incredible and these women are POWERHOUSES. Please, watch it! When it hasn't been your day — perhaps week, month, or even year — the Jones Sisters will be there for you.
10. Okay, fine! Maybe I'll stop wearing capri leggings...Maybe?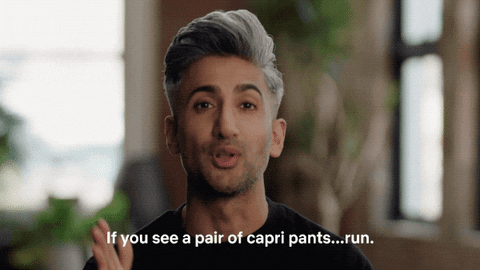 I have too many pairs of capri leggings, and maybe it is time for me to retire them. At least I don't have Capri jeans, Tan — I promise! Listen, sometimes it is too hot for my whole legs to be covered. Leave me alone!
If you have made it to the end, I hope I have convinced you to watch this incredible show. This great cast keeps you entertained, teaches you immediately applicable lessons, and really strives to change the lives of others in an uplifting and celebratory way. You can find this show streaming on Netflix right now! Have a great day everybody and remember to take care of yourself.