Come Saturday, I'll be back in America, but I feel that's too soon. I really enjoyed studying in London as a whole, but there are certain things I'm going to miss.
1. Public Transport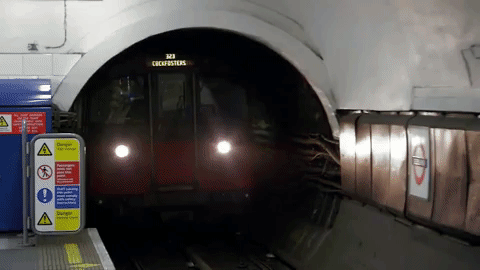 Giphy
Sure, there are delays, certain things may break down, and just missing anything means you won't leave as planned, but it all beats my driving anxiety. If I want to go to the movies or Harrods, or really anywhere in the city I can just go, I don't have to beg anyone for a ride. And bless trains for being an option outside of rush hour traffic.
2. "Madam"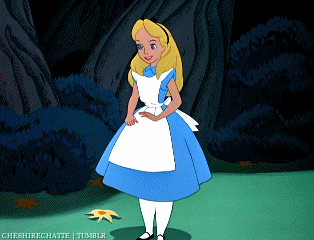 Giphy
I'm not sure what it is... Back in the states I'm referred to as "ma'am," "honey," or some other variation. The former makes me sound old, and the latter makes me sound like a child. I guess "Madam" sounds important, especially when it's said with a cool accent.
3. Free Museums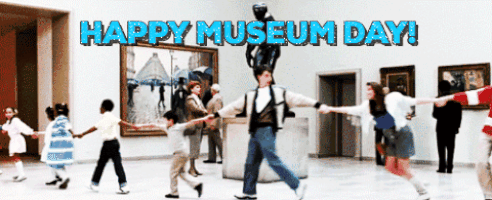 Giphy
Yes, I know, we have those at home with the Smithsonian, but DC is so far! 30 minutes to the nearest metro! In London, they're scattered all over (Although, there's 3 in South Kensington if you want a Smithsonian-ish proximity too) Do you know how awesome that is for a nerd like me? Cool artifacts and exhibits at my fingertips? Yes!
4. Palaces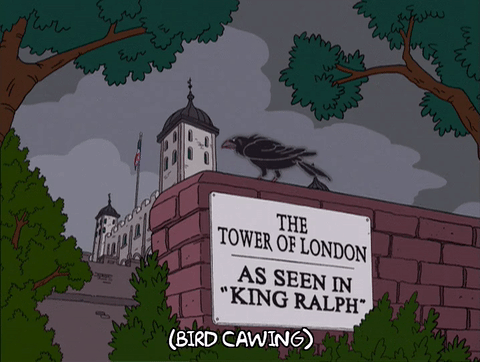 Giphy
We don't get to see these in America anymore because of the whole revolution thing, and while they cost money to get into, they're still incredibly cool. A lot of them are older than America itself, and have lots of stories to tell. What was living like a king really like? Just what were all those rooms for?
5. Harrods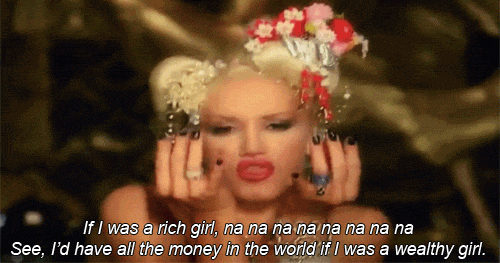 Giphy
One of the most famous stores in the world, and although I couldn't really afford anything there aside from food (Yes, food. They have everything), I enjoyed going there. It has this incredibly posh atmosphere, and a girl could always dream about buying a 1000 quid pen or 5000 quid dress.... Plus it gave me a little inspiration for my more well off characters.
6. Camden Market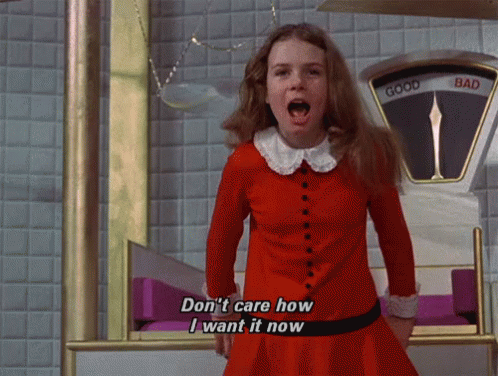 Giphy
This place is just cool. They have a bunch of unique and often handcrafted clothes, accessories, and souvenirs to buy, and the people in the area just seem very proud to be from there, though the place still has the feel of "alternative" London, nothing less for an area famous for music.
7. Reservedness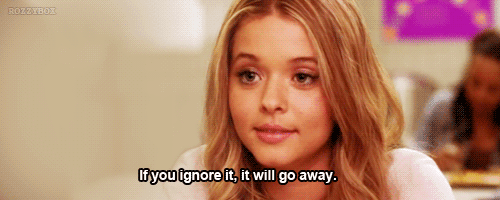 Giphy
In London, people are usually polite, but still mind their own business. Back in America, it's different... Lots of calling out and in general more of an obligation to socialize. I could go an entire day ignoring strangers I didn't want to talk to without seeming rude, and not needing to make small talk when asking anyone for help.
8. Fandom Proximity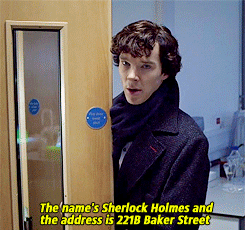 Giphy
221b Baker Street is only 2 train changes away! There's a TARDIS at Earl's Court! (Better yet, an entire Doctor Who shop in Upton Park!) King's Cross has a Platform 9 3/4 store! There's a replica of the Globe Theater that still does actual Shakespeare plays! SO MUCH FANDOM.
9. Diversity
Giphy
I'm not just talking about cultural diversity here, although being reserved had me hear several different languages, some I didn't even recognize, being spoken, and certain areas that seem like a little piece of a country or culture. (Of course, Chinatown and Upton Park, which has a large Arab population). But the city itself is pretty different wherever you go. You can take the tube from the very historical Westminster and end up in shiny, suit-abundant Canary Wharf, or the more artsy Shoreditch, and still be in the same city.
10. Single Coins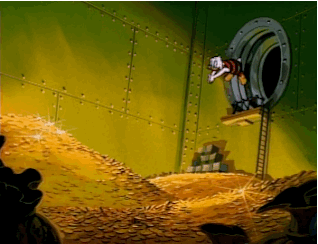 Giphy
I'd say dollar coins, but they don't use dollars in the UK, they use pound sterling. They're a lot less irritating to carry around than American single bills, plus they're easy to distinguish from other British coins with that gold border, and they not only have ones, but slightly bigger twos. Twos! America, you need to catch up.
Studying abroad was an amazing experience, and I'm going to miss London a lot. Hopefully I'll be able to come back someday soon.