Kylie Jenner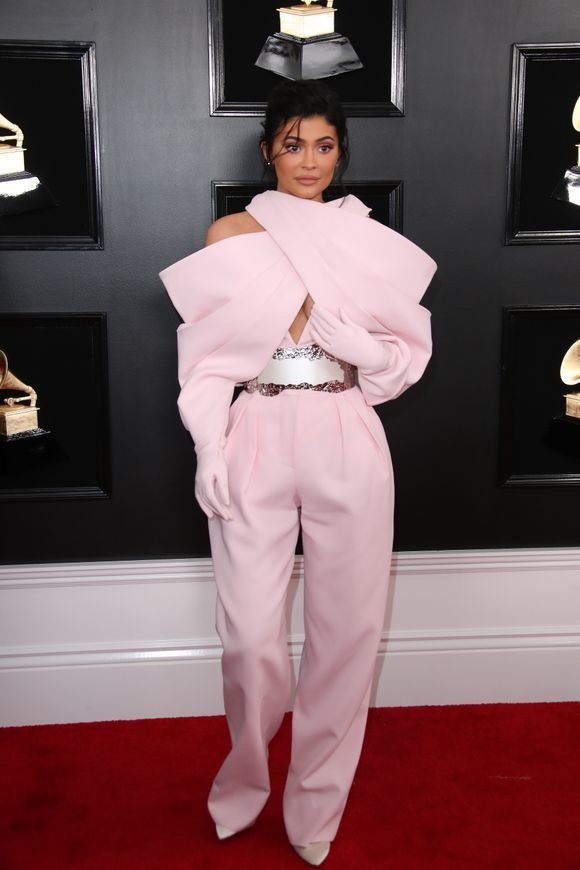 Kylie Jenner in Balmain.
https://www.usatoday.com/story/life/entertainthis/2019/02/10/grammys-2019-jennifer-lopez-katy-perry-and-more-worst-dressed-stars/2831956002/
Kylie attended the awards with BF Travis Scott. She wore a quirky Balmain ensemble that seemed to cross in front of her chest and attach to a pair of pink gloves. This outfit makes the worst dressed list because the front of the jumpsuit looks like she's being constrained by the out.
Katy Perry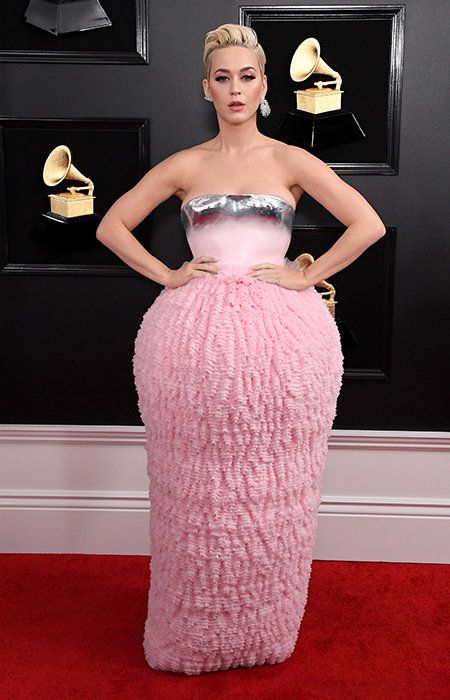 Katy Perry in Balmain
http://time.com/5526753/katy-perry-grammys-memes/
Another Balmain fashion fail, Katy Perry missed the mark with this fluffy pink dress. The skirt's shape was unflattering and looked like it could be in a cartoon movie. The dress was too busy and caused Perry to look overpowered by the outfit.
JLO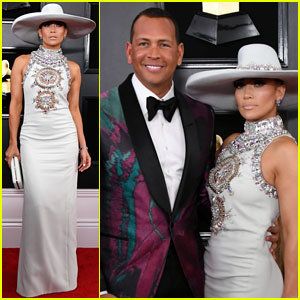 Jennifer Lopez dresses in Ralph and Russo.
http://www.justjared.com/2019/02/10/jennifer-lopez-alex-rodriguez-couple-up-at-grammys-2019/
Jennifer Lopez attended the Grammy's last night in Ralph and Russo. Her dress was simple, and looked like something you could buy at a prom dress store. By far, the worst part of her outfit was the hat. Her oversized cowboy hat overpowered her look and made it seem less elegant.
Ashanti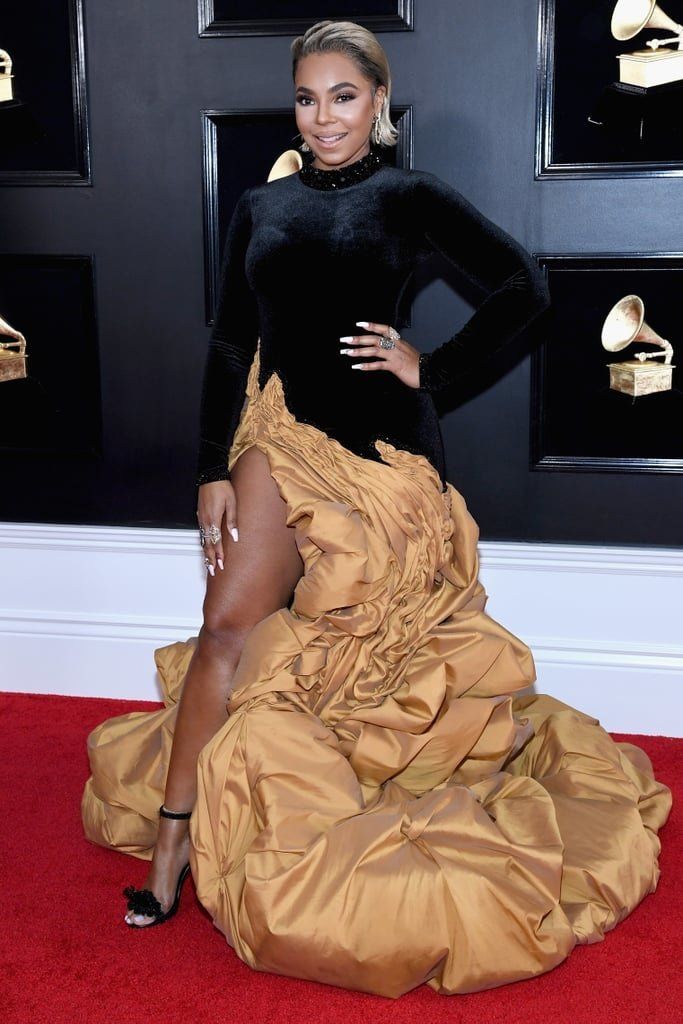 Ashanti at the 2019 Grammy's.
https://www.popsugar.co.uk/fashion/photo-gallery/45771706/image/45778304/Ashanti-2019-Grammy-Awards
This dress was a mix of two fabrics that did not work together. The bottom of the dress looked like it could have been part of a mattress comforter. The outfit seemed to consume her and the colors didn't work well together.
Heidi Klum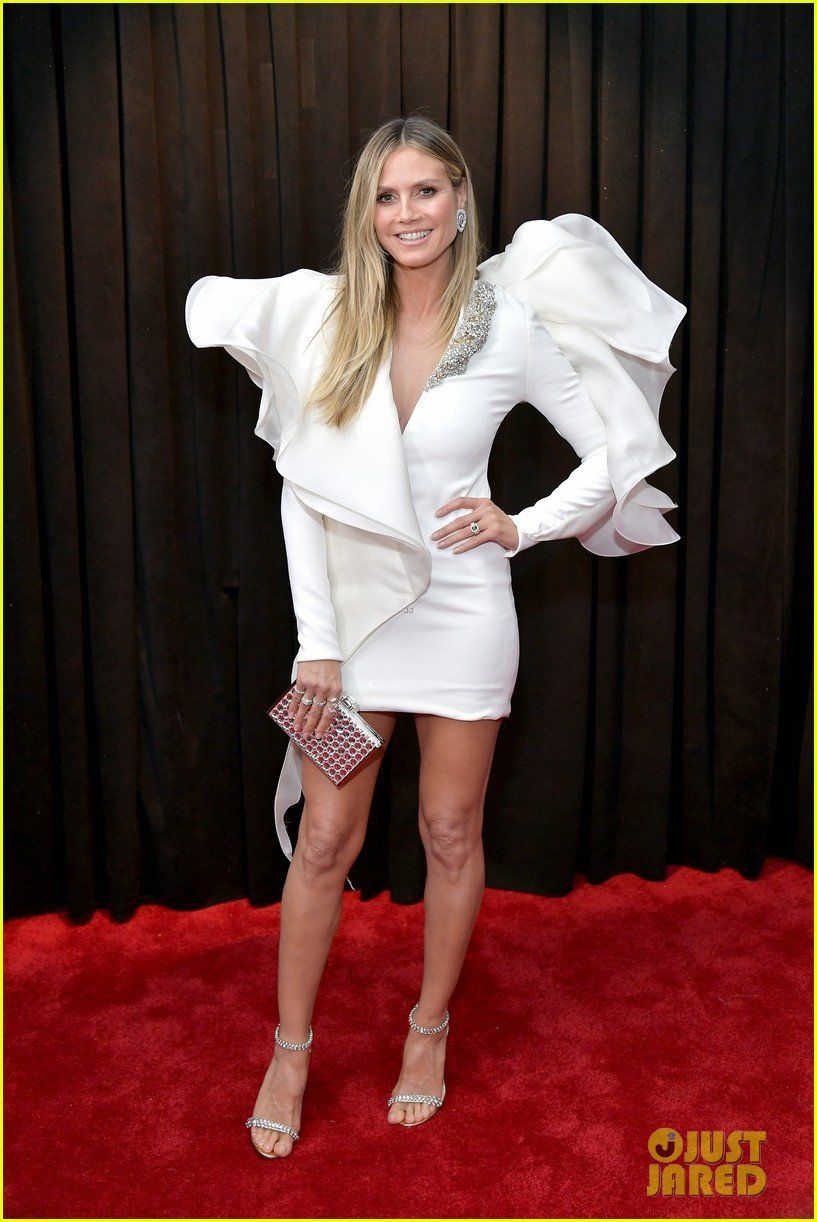 Heidi Klum at the 2019 Grammys.
http://www.justjared.com/photo-gallery/4236113/heidi-klum-wows-in-white-mini-dress-at-grammys-2019-04/
Klum wore a white minidress with structured details on both sleeves and rhinestones down her shoulder. This dress was too busy because both the sleeves had structural details. If only one sleeve had been designed like this, the dress may have worked.