Hunting down the perfect gift to ensure a smile on your friend/sister/daughter/mother's face is incredibly daunting and loads the pressure on. How are you supposed to remember what they do and do not like? One thing is for sure -- if your friend, sister, daughter, or mother happens to be a "Mean Girls" fanatic, she can never get enough of it. So if you're shopping for the girl that uses the brief "Santa Baby" dance scene and discrepancy of candy canes for everyone but Glen Coco as an excuse to declare "Mean Girls" a "Christmas movie" and watch it repetitively over and over again during the holiday season, you can't go wrong with any of these 12 gifts.
1. A Mrs. George-inspired coffee mug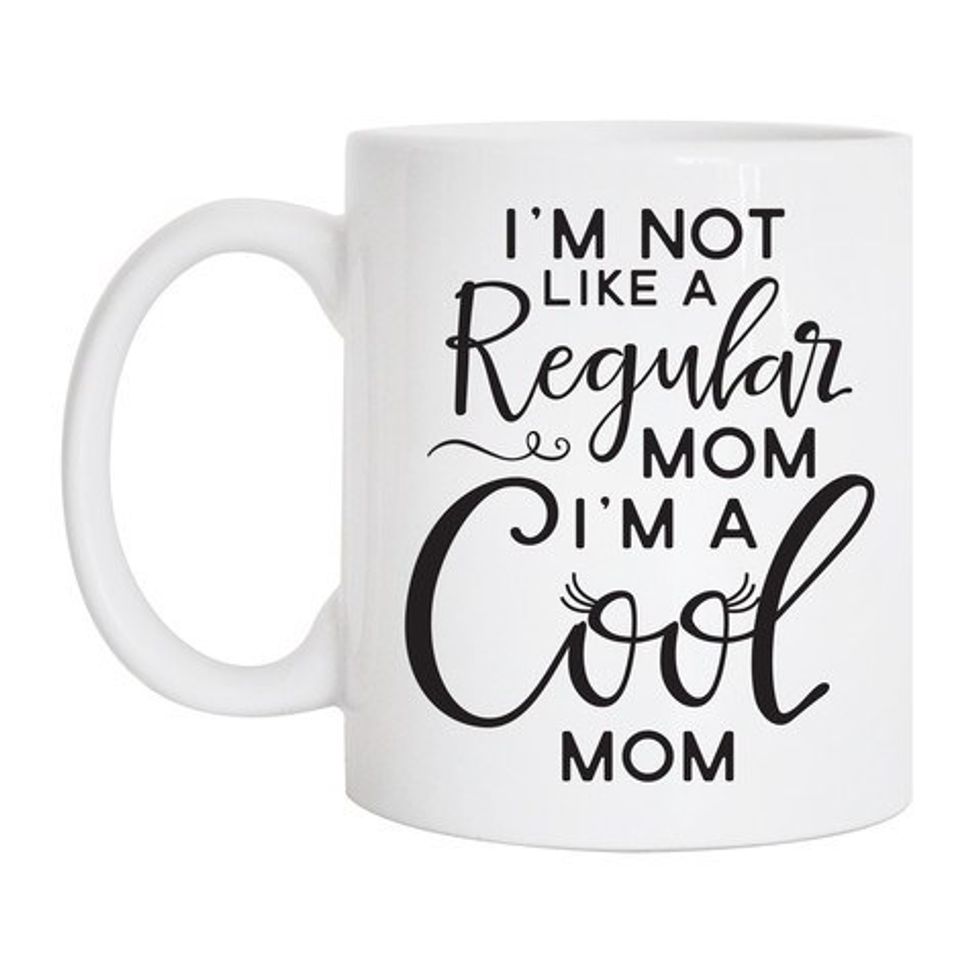 For the "Mean Girls" fan trying to find the right gift for her mother, find this cute mug here and make your mom feel hip and down with the "411."
2. A pencil set chock-full of "Mean Girls" quotes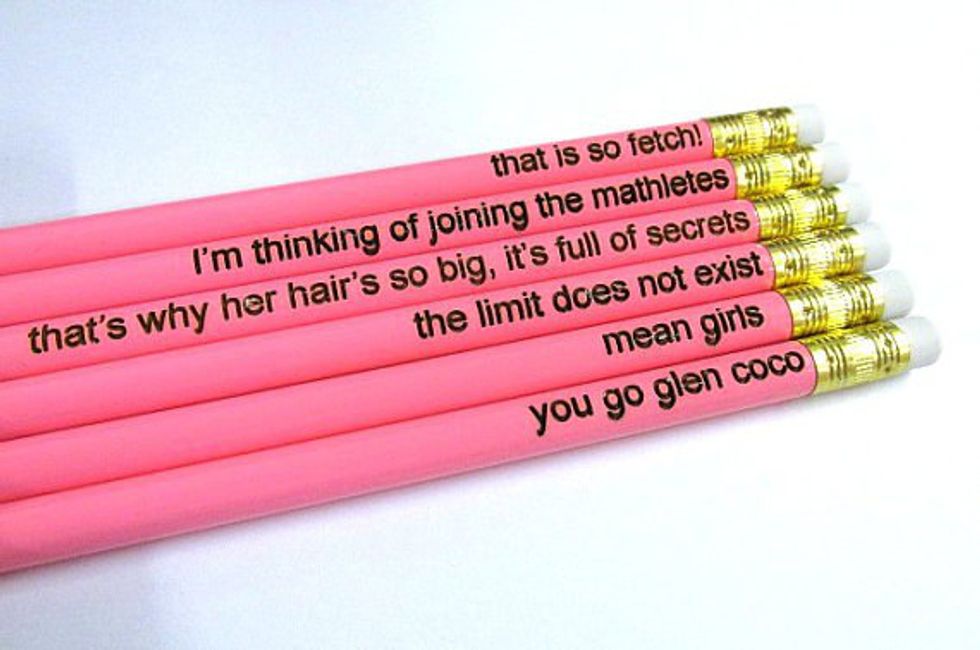 Each time your "Mean Girls" mega-fan picks up her pencil to write, she'll smile and feel like one of the plastics herself. Pick these up here.
3. This cozy, snarky Glen Coco sweater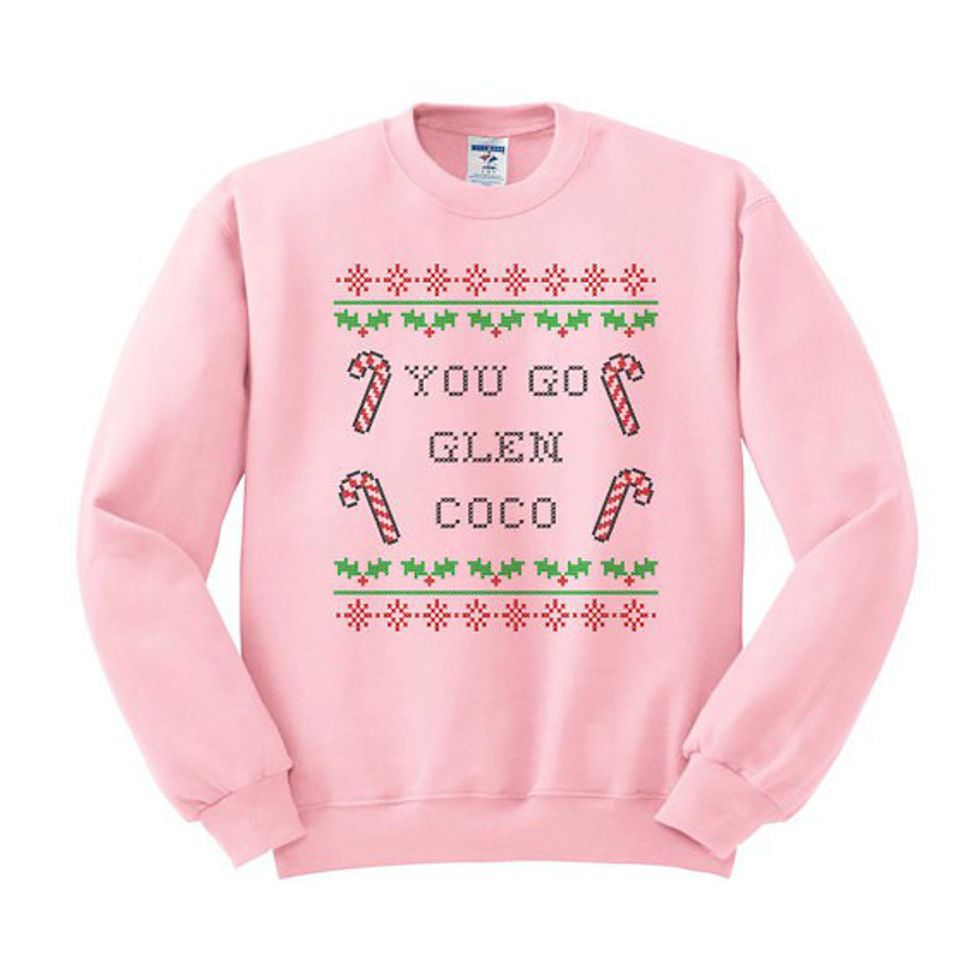 Don't let your "Mean Girls" lover go to her tacky Christmas sweater party without this! Find it here.
4. This genuine doormat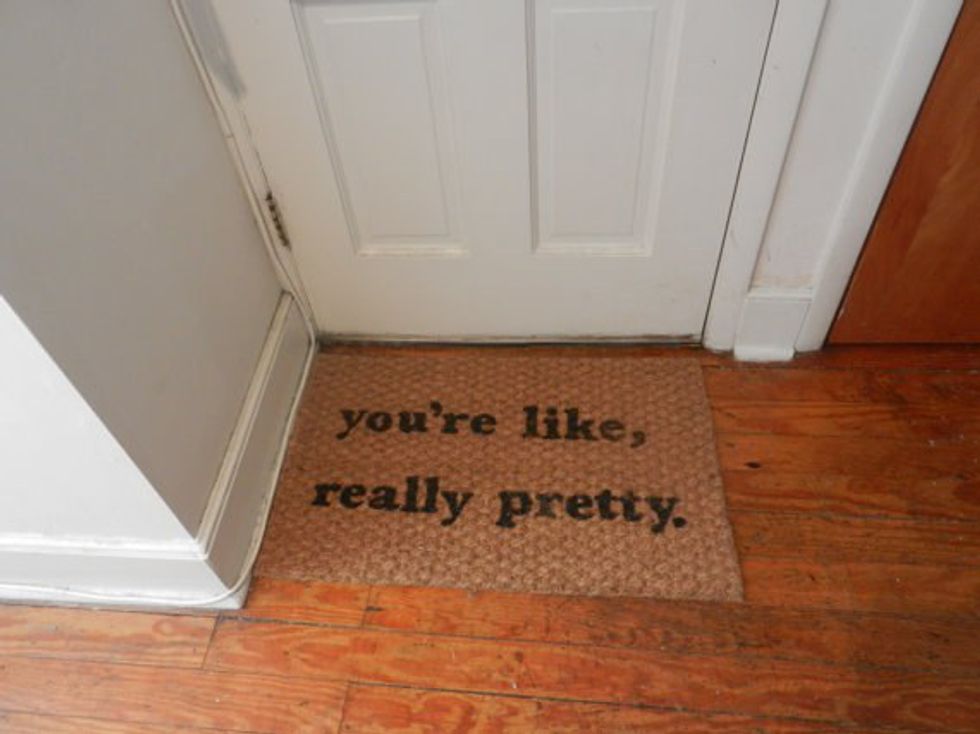 Put a smile on their face every time they walk through the door. Here's where this gift that keeps on giving can be found.
5. These throw pillows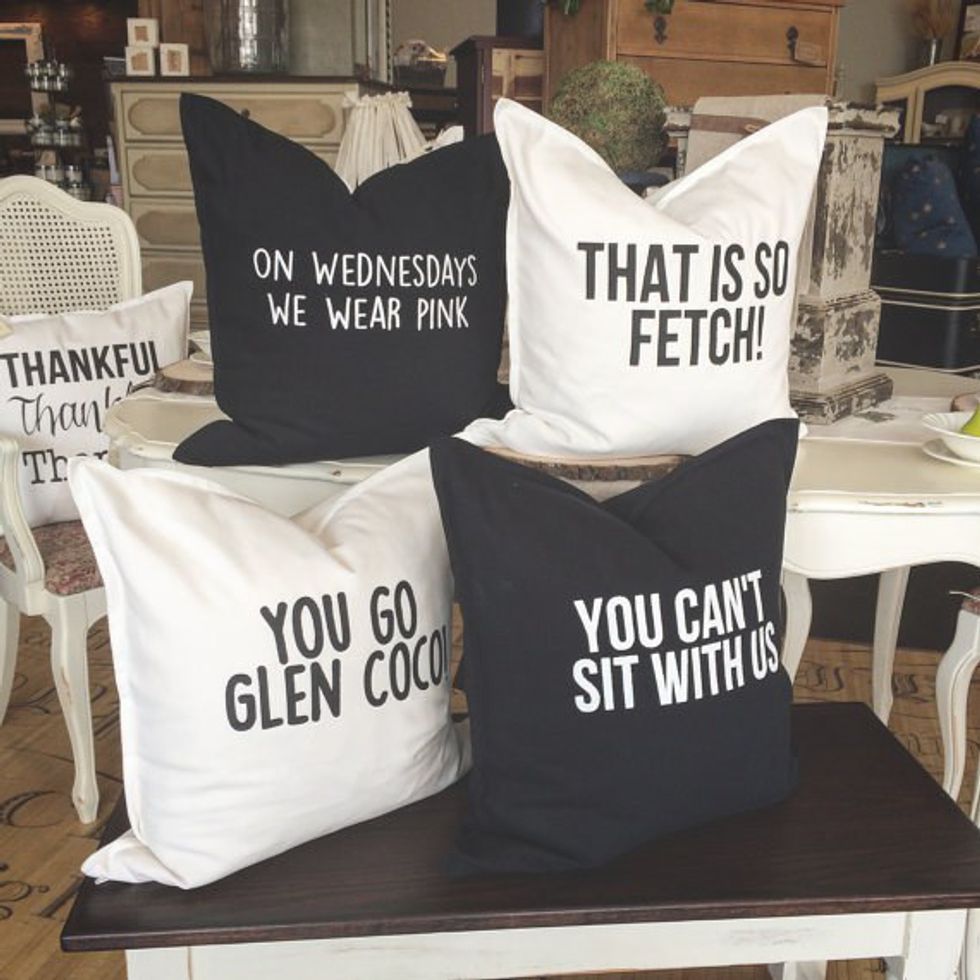 Next time your "Mean Girls" fan is laying around like Cady, plotting her next move, she can be reminded of her favorite movie in comfort. Buy some here.
6 & 7. For the "Mean Girls" gym rat: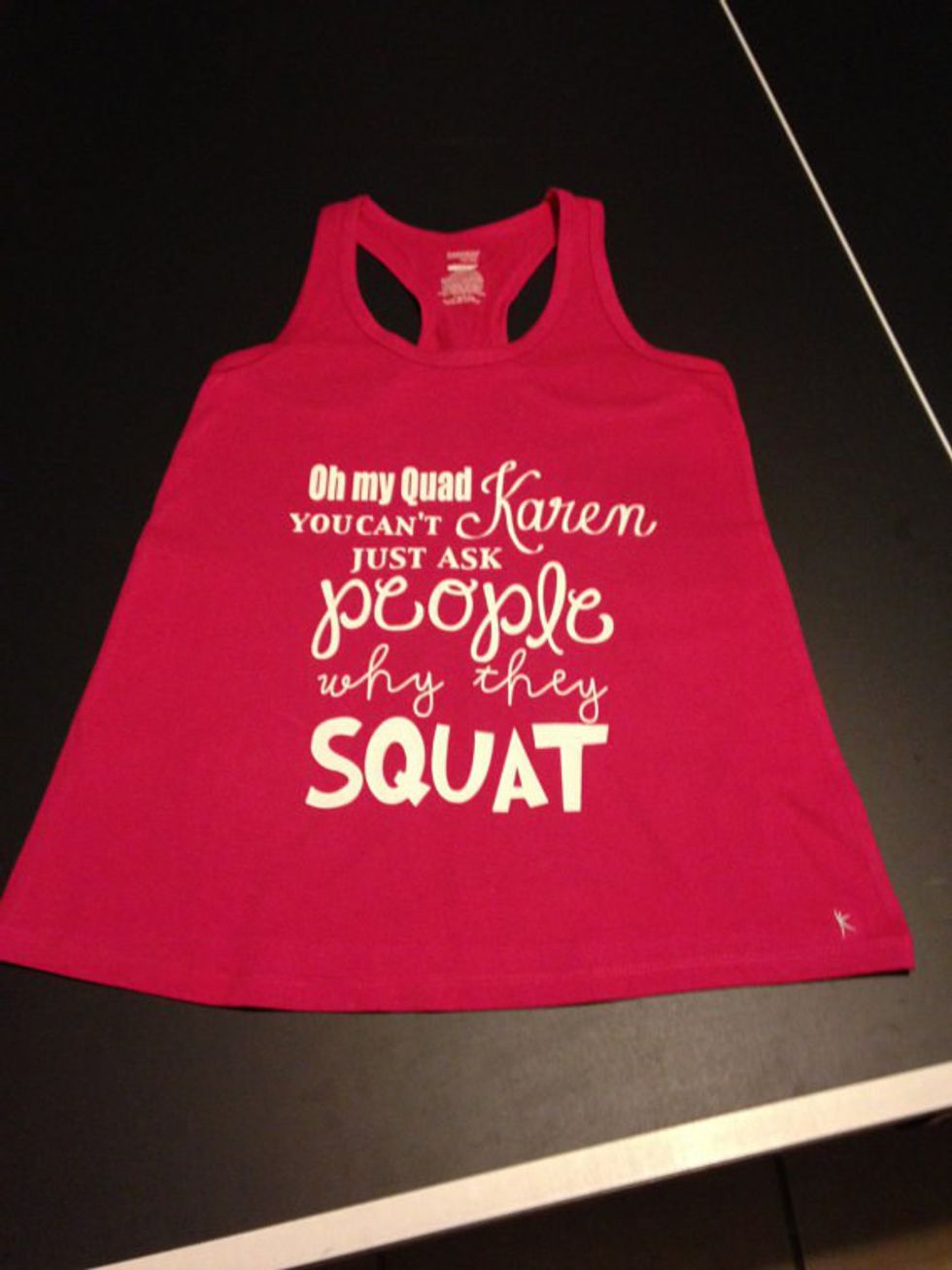 This tee will keep her pushing through leg day.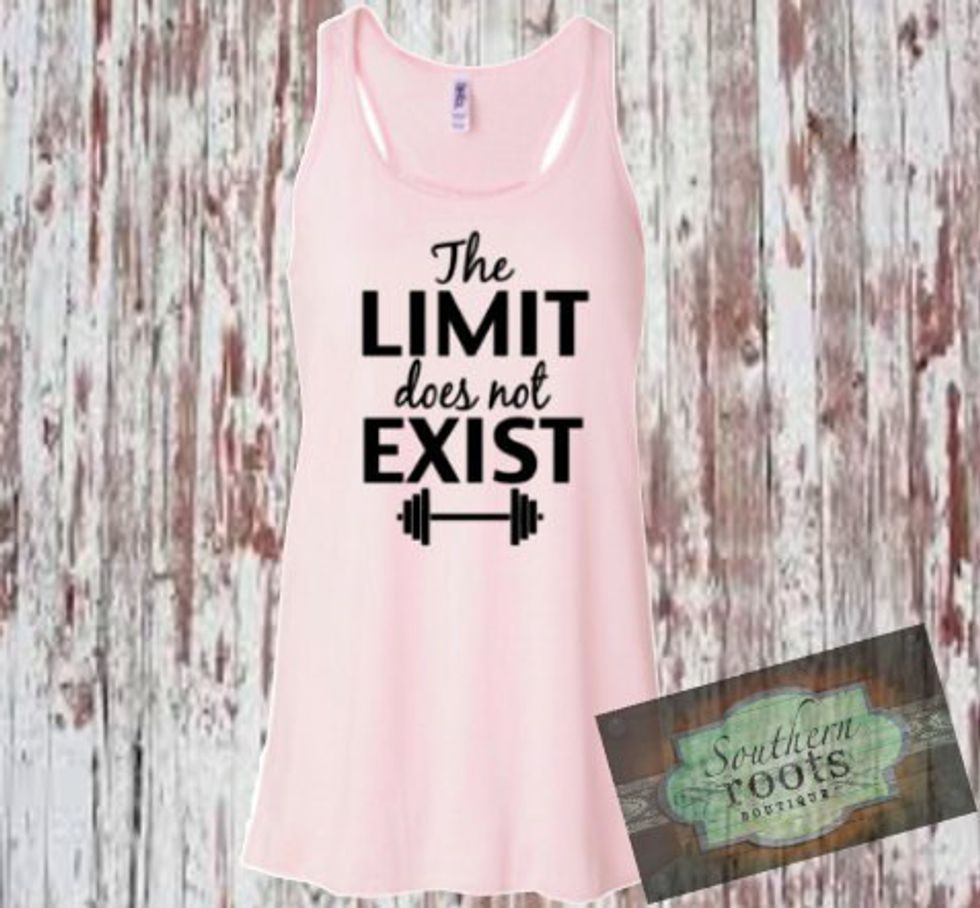 And this one will remind her that she's invincible!
8. A Burn Book iPad cover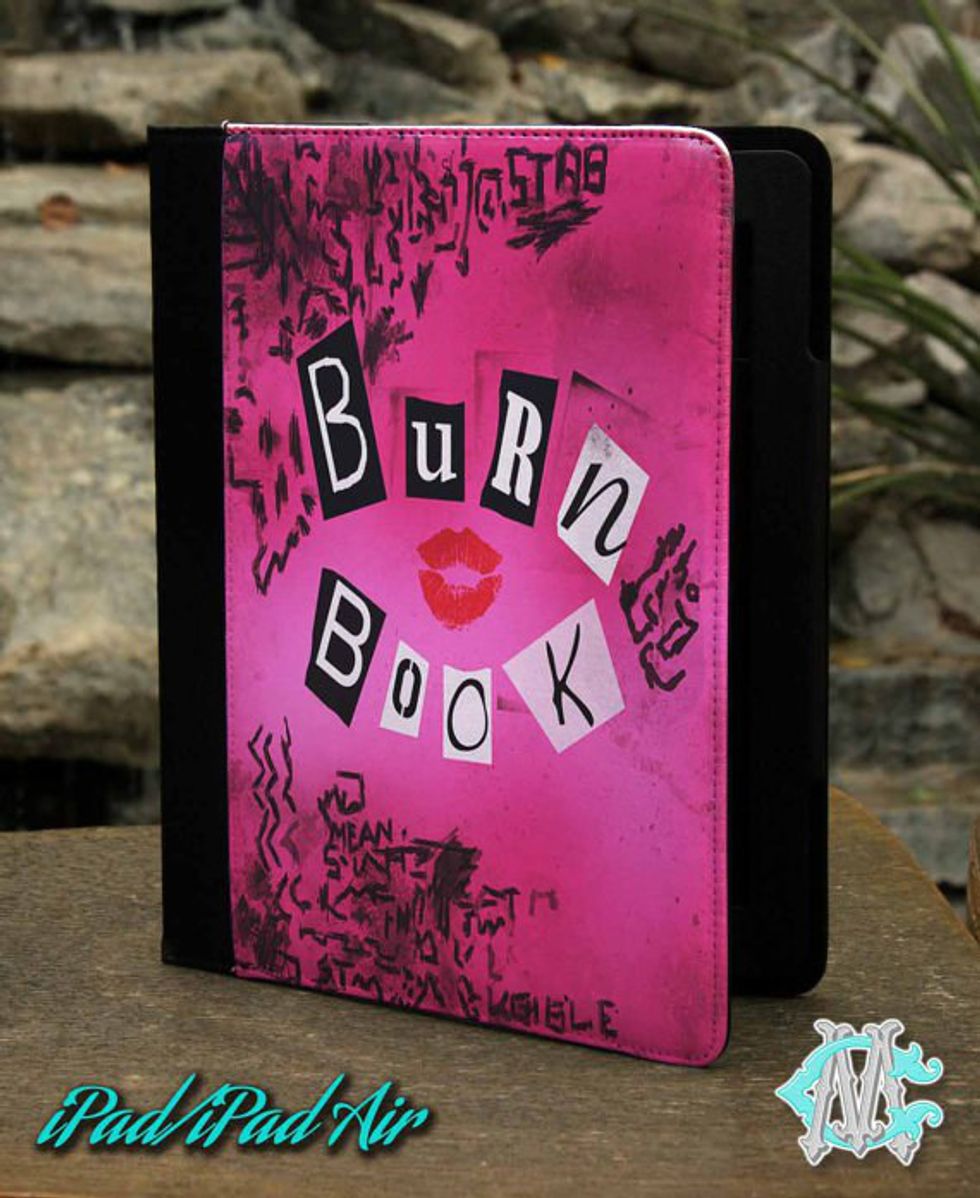 Protect your iPad (and secrets!) in here, because this gadget won't be able to be photocopied and passed throughout the school, causing a rampant chaos.
9. Refrigerator Magnets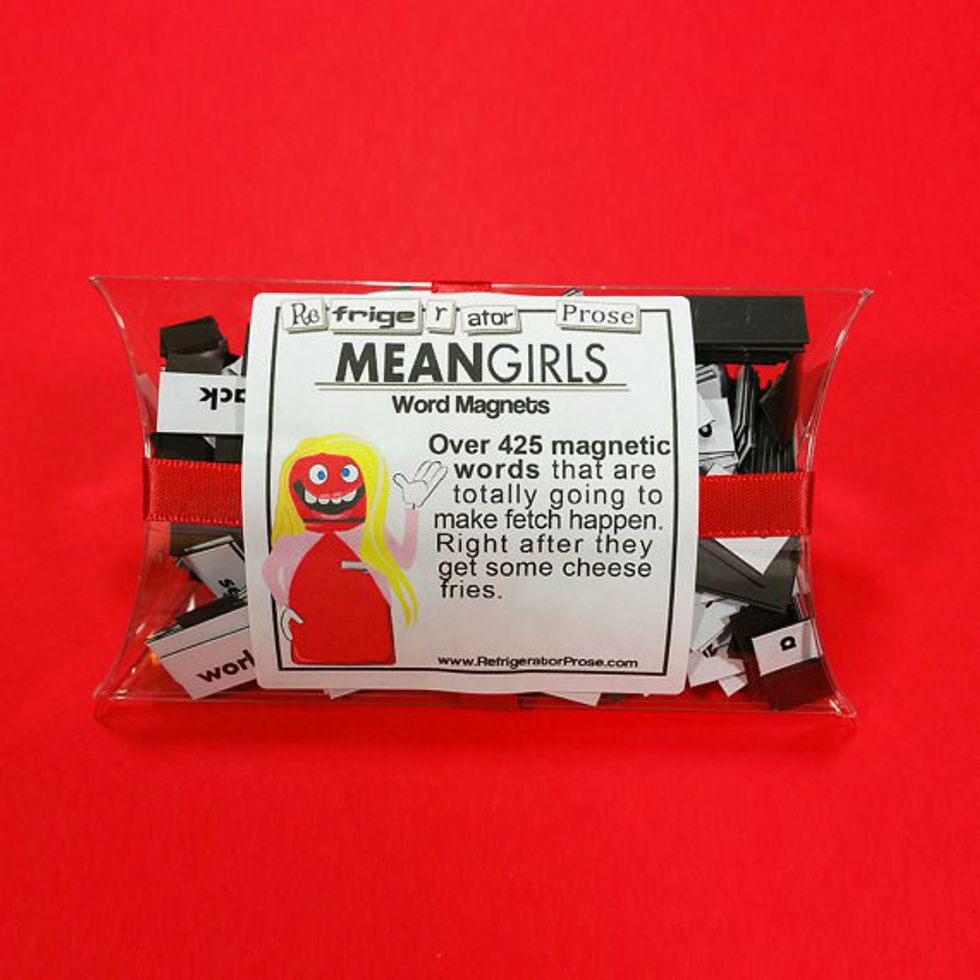 Because next time your "Mean Girls" fan opens the refrigerator, she needs to be reminded to ask herself, "Is butter a carb?" Pick them up here.
10. Squad Bling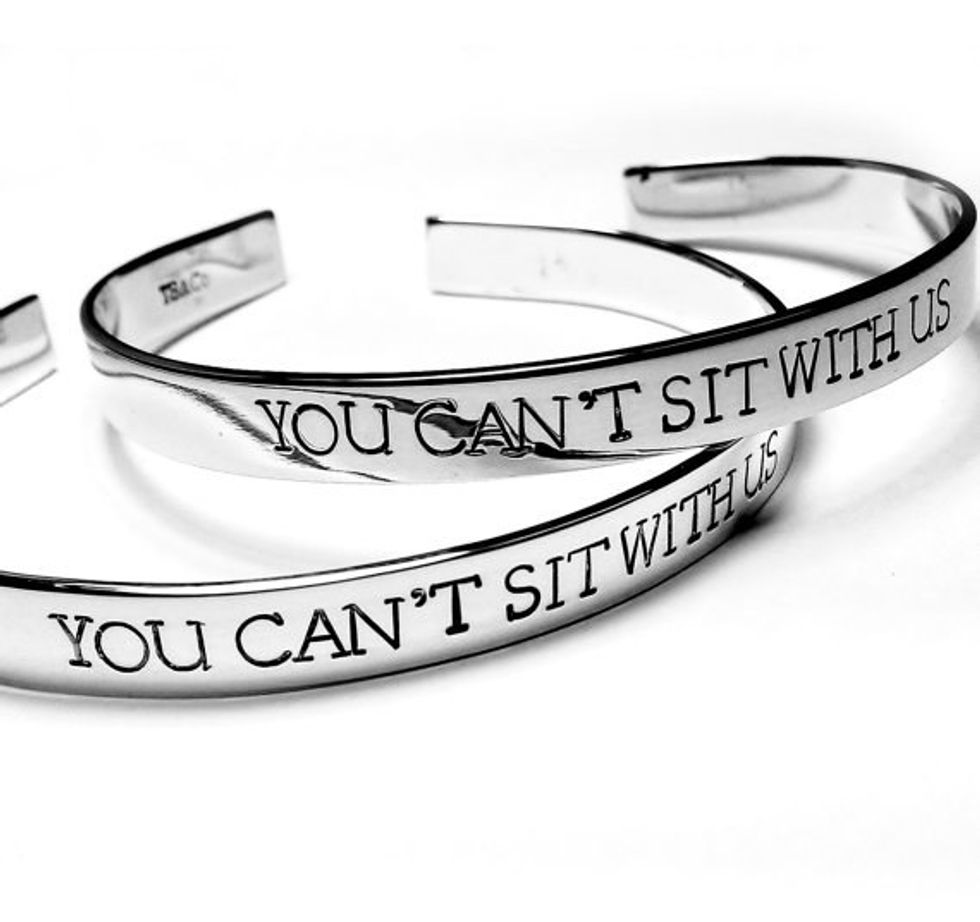 To remind the "Mean Girls" mega-fan that her squad is exclusive, pick up these bracelets here.
11. For the "Mean Girls" foodie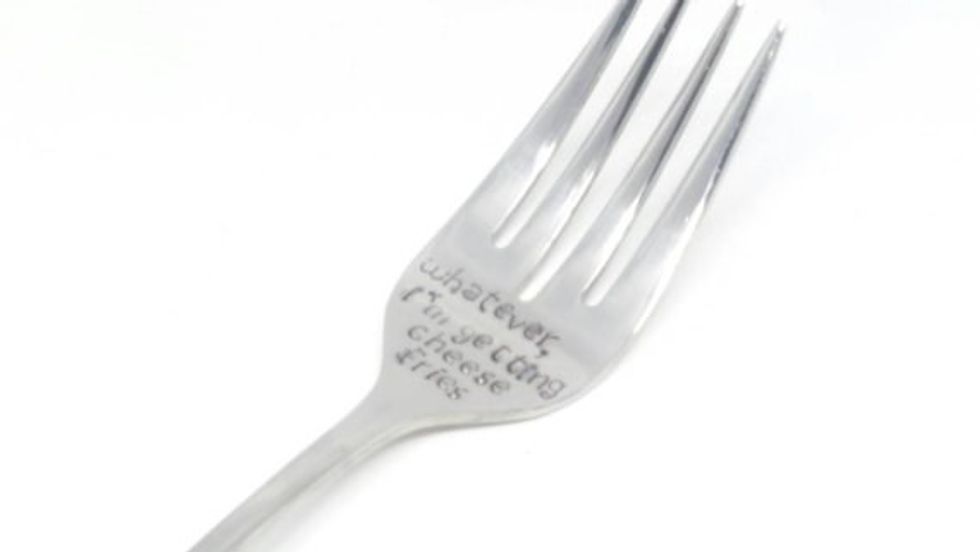 "Whatever, I'm getting cheese fries," wise words of a dieting Regina George. Order her next eating utensils here.
12. This checklist tote bag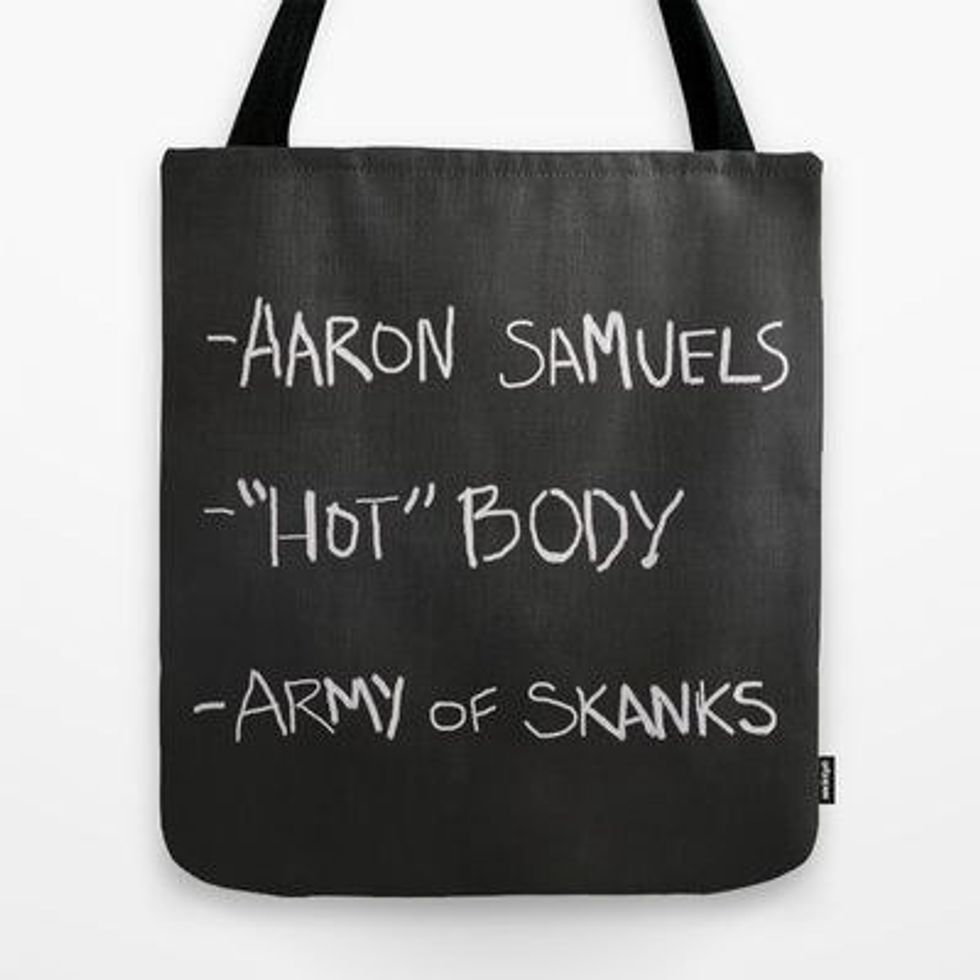 To make clear her priorities and carry all items necessary to accomplish them. Here's where this tote can be found.