Thank goodness for hilarious memes to keep up the spirits during and after the presidential election for 2016. Joe Biden and Barack Obama: The Dynamic Duo.
1. Biden's Dream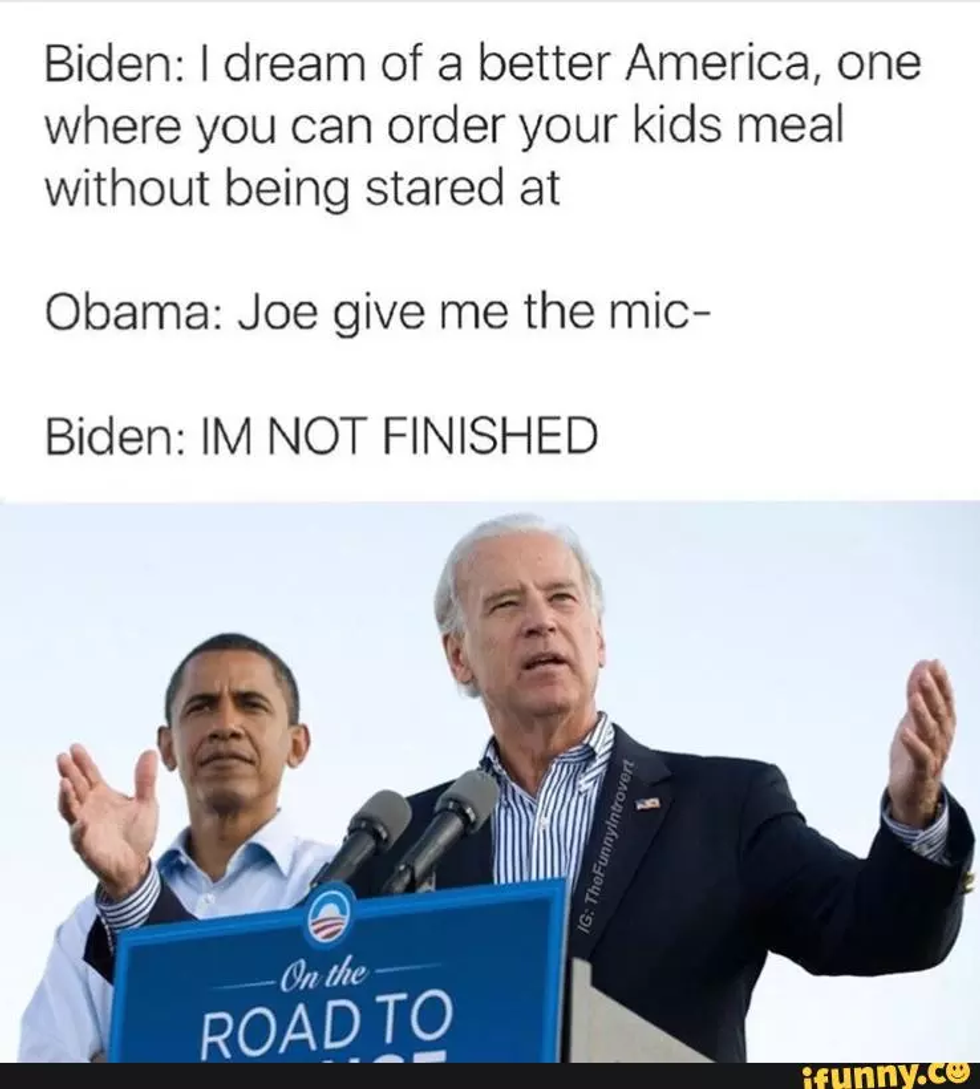 2. IMMA POINT AT'EM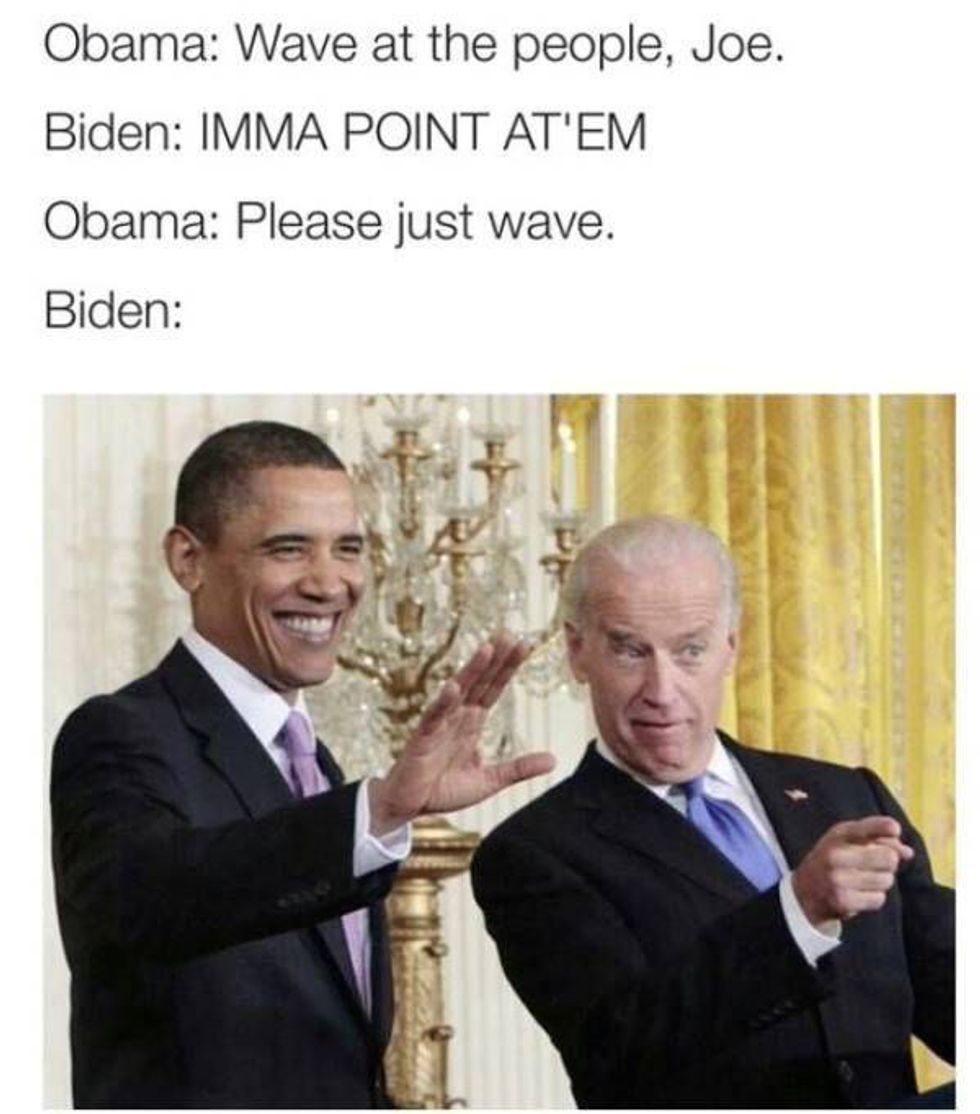 3. I Said What I Said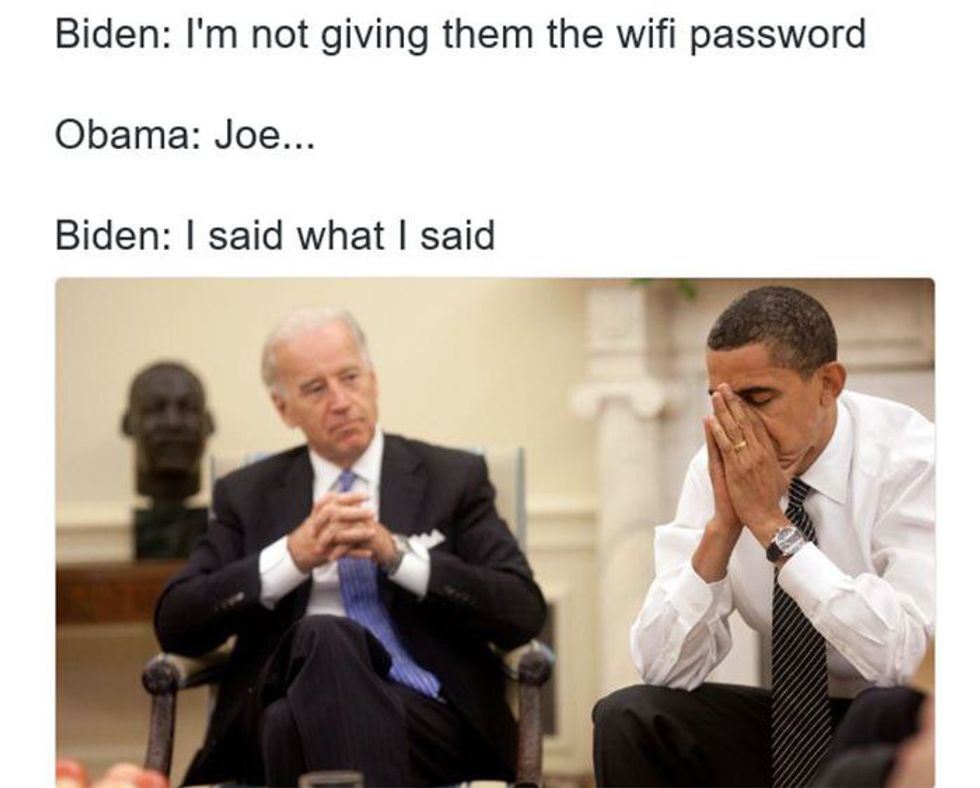 4. Not Even If There's A Fire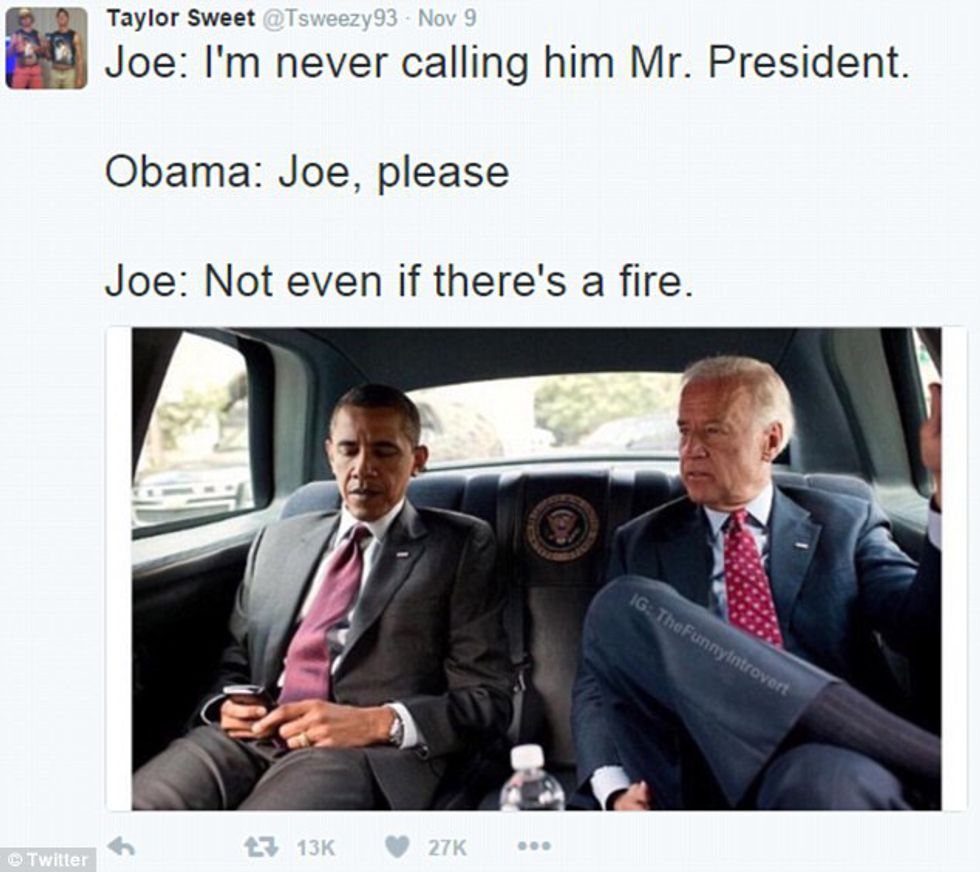 5. Joe, Is This You Again?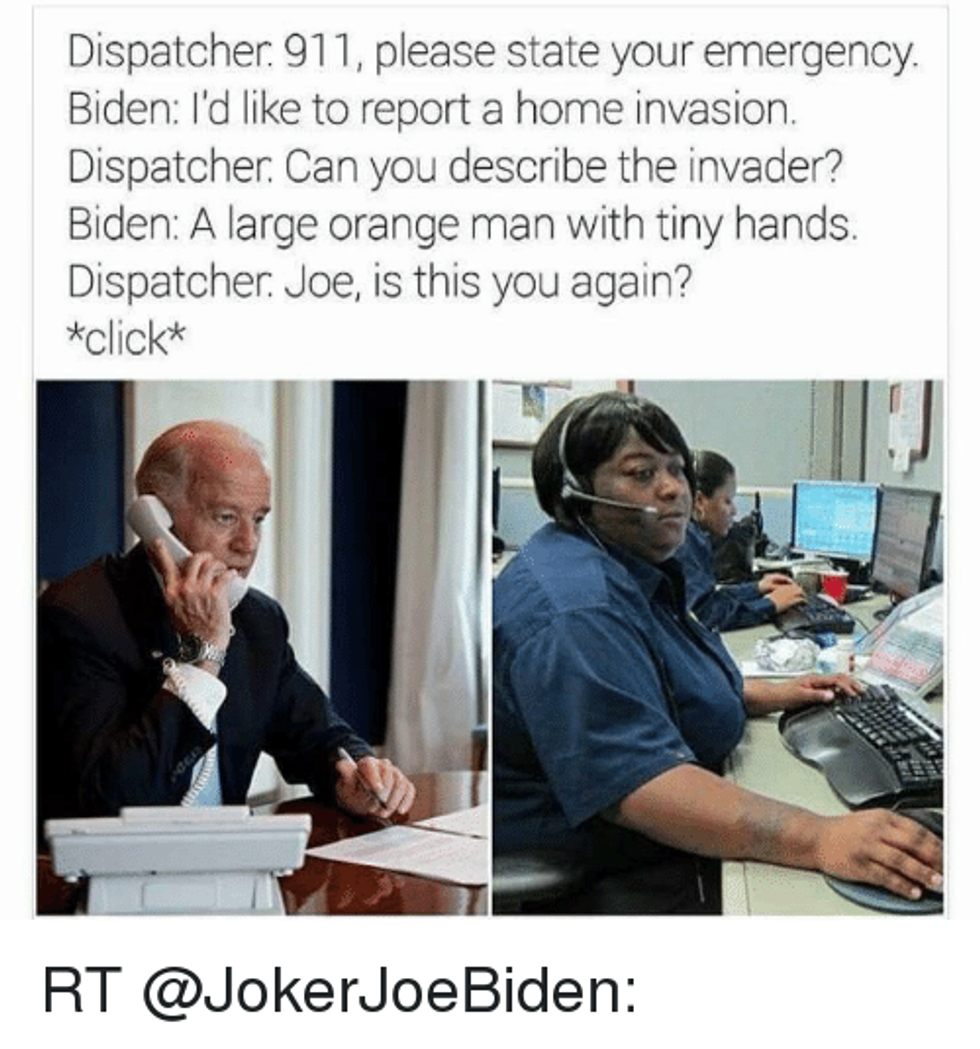 6. Joe Biden AKA Night Hawk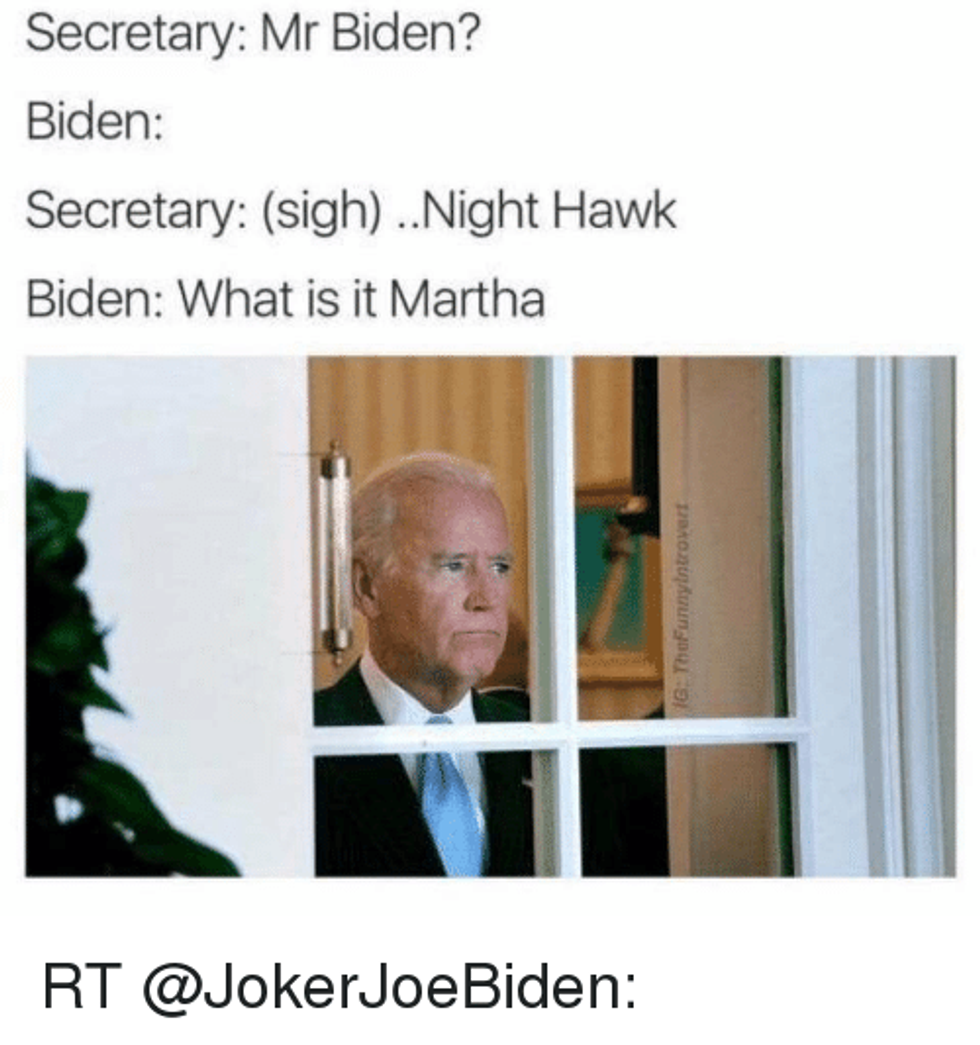 7. Kill The Frog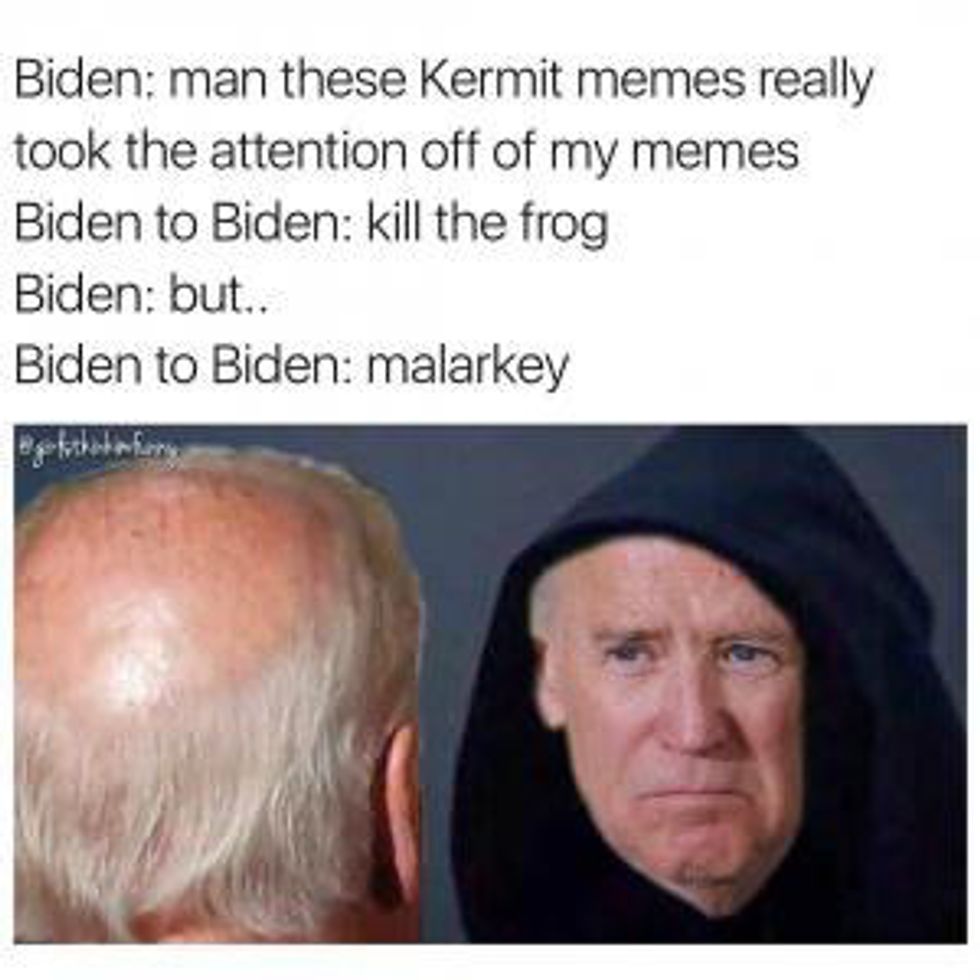 8. I Gave Him The Wrong Address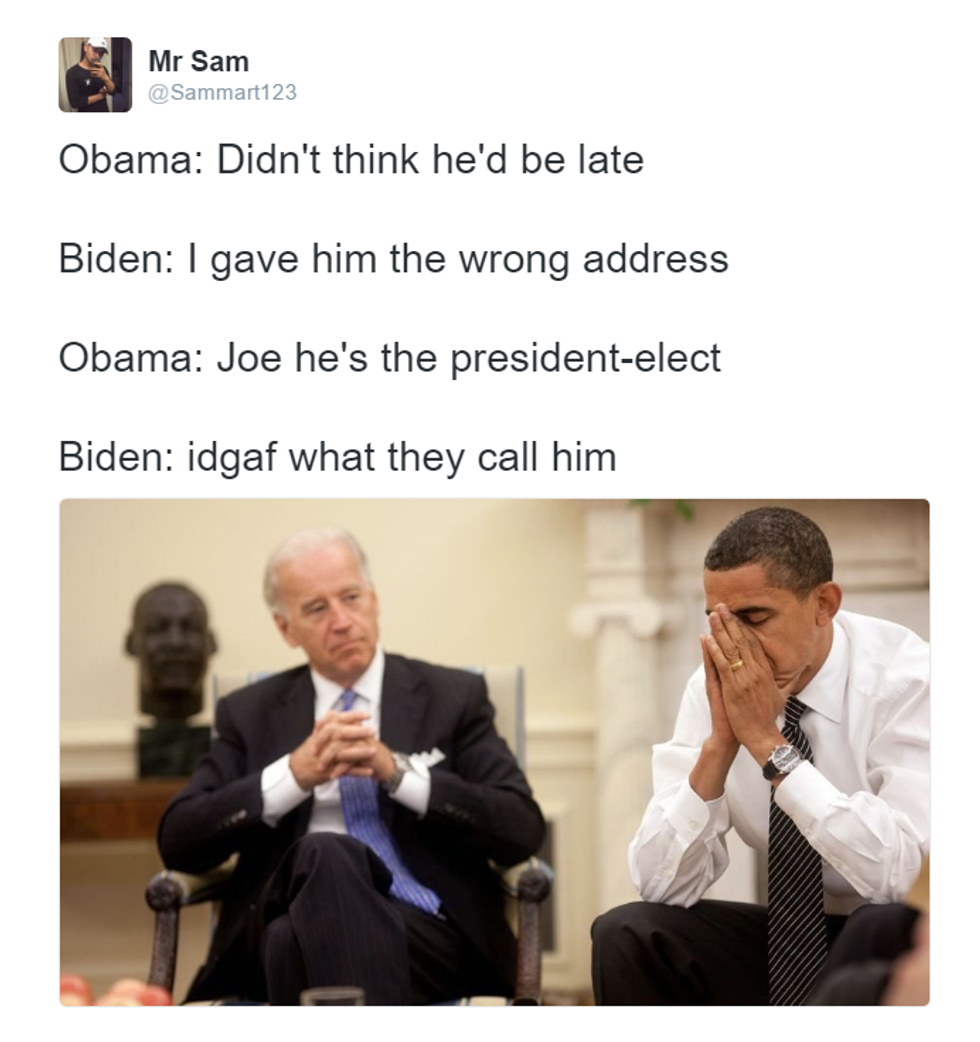 9. Joe, Go Sit Down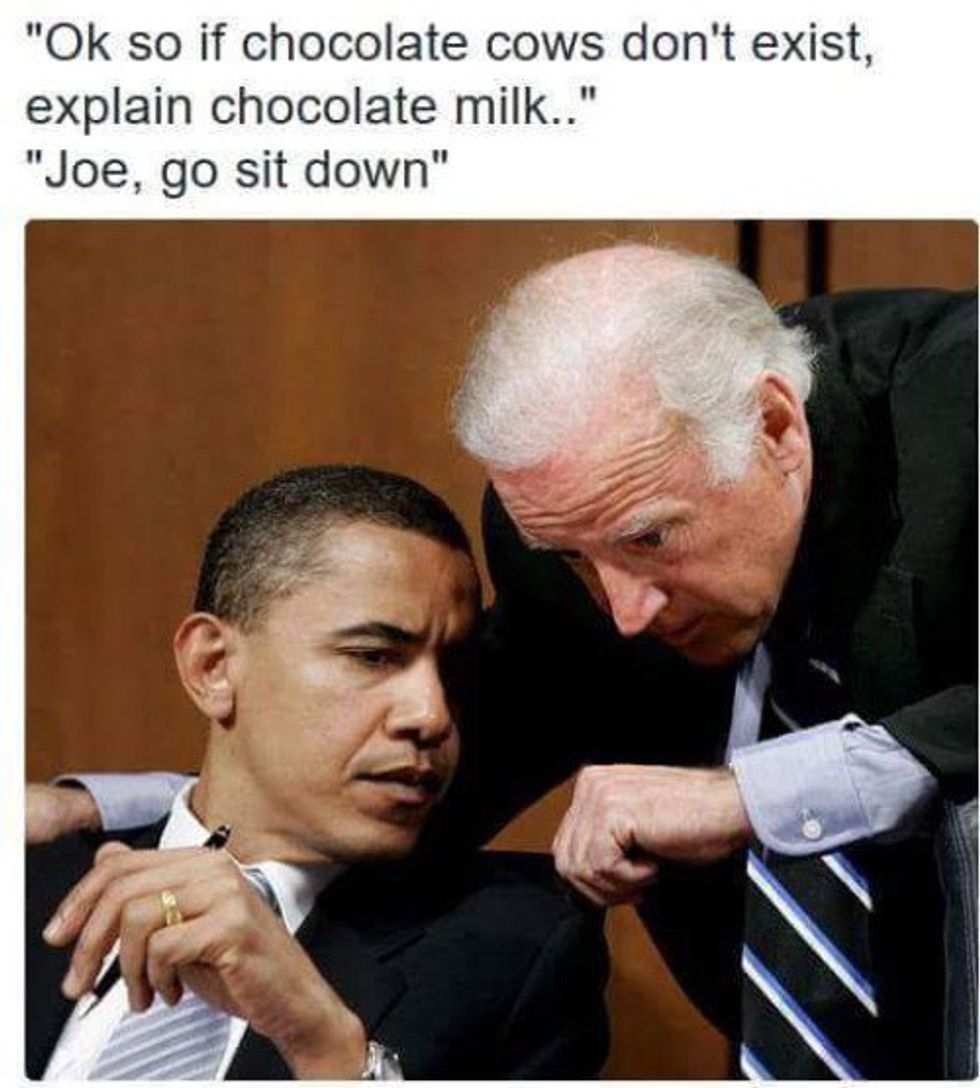 10. That's The Joke, Joe