The Neighbourhood came to College Street Music Hall a few years ago and I went and had a blast! When they came back I had to go! 'The Neighbourhood' are considered indie pop/ alternative with hip-hop influences, some of my favorite kinds of music. The concert was one of those concerts in which you could have an amazing time no matter where you were standing! The energy was fun and very enjoyable. Even the songs I wasn't familiar with made me want to dance and just have a good time with some friends!
The Venue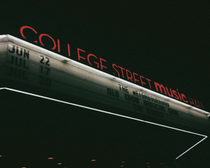 Instagram
The venue itself was, to be frank, unorganized and obnoxious. In all honesty what venue is extremely organized? Not too many that I can recall. This took the cake though, the line wraps around the building into a blacktop space where then there are four or five different lines. When the line begins to move everyone runs to shift into the line that's moving, therefore causing chaos.
I will say beyond that, the experience during the show was very pleasurable. The thing most breathtaking to me was the structure of viewing, which was outstanding! For general admission, there is the pit and then three levels of railings that are placed a bit higher than what's in front of them, giving everyone a good chance for great views! Personally, I stood on the second-row railing and we still had a great view! My friend and I didn't once have to stand on our tip-toes to see the performer. The sound overall was great and the people working the venue were great during the concert. The only thing I found unpleasant was after the show ended I felt like I was being pushed out of the door only to be bombarded with people promoting next weeks concert, which to me was overwhelming

Opening Acts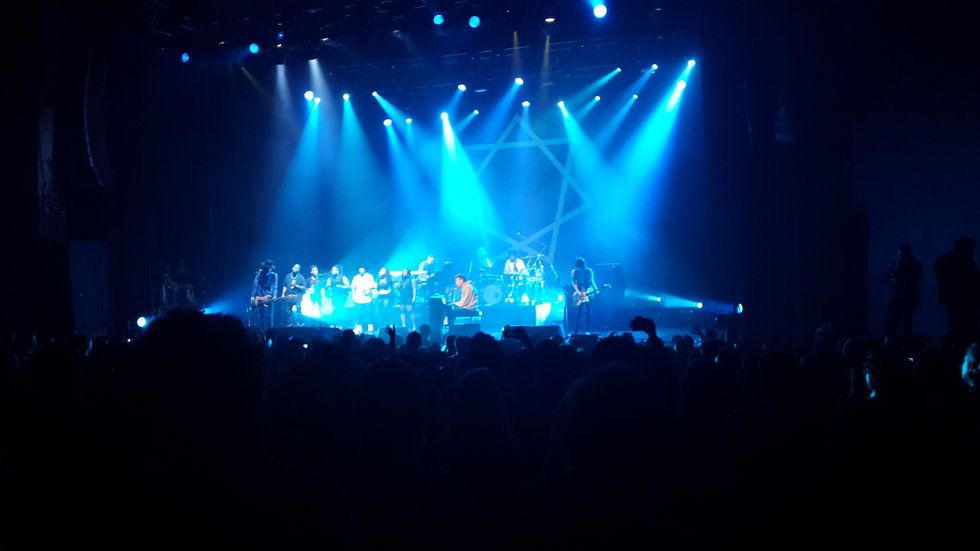 upload.wikimedia.org
Typically an opening act is meant to get the crowd energized for the headliner, but this one... it was a bust. 'The Neighbourhood' are an indie pop/alternative band so you'd expect something within that genre, but that isn't what happened. The first opener was a country singer-songwriter which was slow and really seemed to do the opposite of getting me energized for the show. The second opener had me more confused than I have ever been. The second act had little to no lyrics and possibly caused my headache. If I had to pinpoint what the hell was actually happening I'd describe it as a mix of heavy metal and EDM, both things I'm not super keen on. In all, the openers had me feeling anxious to hear the band play and for them to just get off of the stage.
The neighbourhood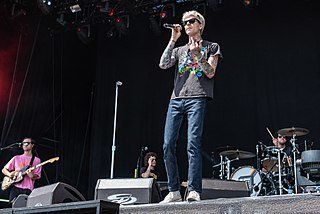 upload.wikimedia.org
'The Neighbourhood' are never a disappointment when it comes to live performance. Jesse, the lead singer, always gives it his complete all. There were many songs performed that I wasn't familiar with, due to only listening to the new album a few times. Overall, their performance was a complete blast and 10/10 would recommend! My favorite songs of the night would have to be "scary love" and "sweater weather". "Scary love" is a song that really resonates with me because it's so relatable to my personal anxiety. The song is about being scared of this abundance of love you're getting from a significant other because you're not used to someone caring about you so much. To me, that was insanely relatable and it just touched me on a personal level a lot. The performance of it was so raw and emotional, it made me feel like I could feel what he was feeling when he wrote that song. "Sweater Weather" is always a good performance, it's one of their most well-known songs and it just feels so nostalgic whenever I hear it. The performance just showed their sense of home and just happy energy that one song once brought all of the people in front of them together!

The show in all was a really fun and energetic night, with this band you definitely get what you came for. The Neighbourhood never disappoints, and the music is a mix of their very first album to the most recent! If you're into their music at any level you were sure to have a really fun night.