Music has been around since before mankind. Different animals such as birds used to make sweet music. Earlier settlers made music using instruments that they made by hand from rocks and sticks as they sang and danced during their tribal rituals. As the world developed, music became more complex and, here we are today with all sorts of music to soothe our listening ears.
What does music mean to you? Music can relax us and music can energize us. Music can make us mad, and it can make us sad, one thing that I know is music is here to stay. Let me tell you a little more about music. There are different kinds of music, such as orchestral symphony, a jazz set, electronica, country, hip hop, pop, classical, rock, folk, blues, reggae, punk, rapping, and the list goes on, etc.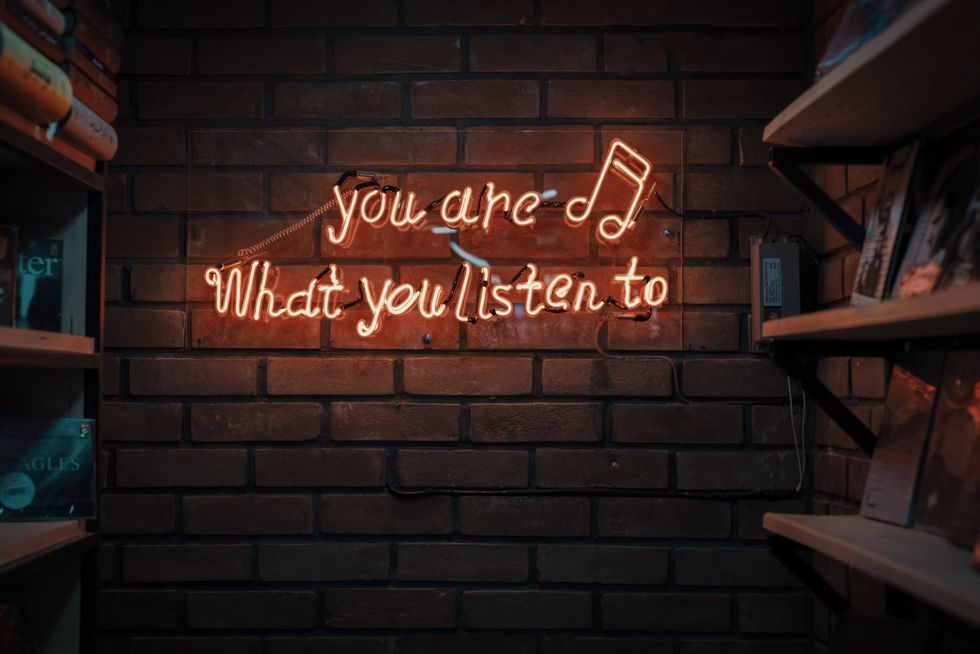 Photo by Mohammad Metri on Unsplash
Did you know that there are hundreds of species classifications of music and at least five hundred kinds of electronic music? As you all know, each person may have their own kind of music that they enjoy listening to. Here is a list of the most popular kinds of music, according to a survey done by CBS News in 2018:
1. Country music (21%)
2. Rock music (18%)
3. Popular music (14%)
4. Classical (10%)
5. R&B or soul (9%)
6. Hip Hop or rap (7%)
7. Christian or gospel music (5%)
To provide the demographics, the survey revealed how two different races listen to certain types of music. For instance: Caucasian (Country music) 26%, (Rock) 21%
African Americans (R&B or soul) 39%, (Jazz) 13%, (Rap or Hip Hop) 9%
I ask you what is your favorite kind of music and/or your favorite song? For me, I absolutely love music, it's in my DNA. I remember listening to music as a baby and I remember hearing my grandmother singing gospel songs to my younger brother when he was a baby. In fact, my family has a gospel singing group called the Sensational Voices. I am going to list a few of my favorite artists and songs:
Michael Jackson – Billie Jean, Smooth Criminal, P.Y.T
Aretha Franklin – Respect, Spanish Harlem,
Lee Williams – Tell The Angels, I Can't Give Up
Stevie Wonder – Superstition, Sir Duke
Bill Withers – Lean On Me, Lovely Day, Ain't No Sunshine, Let It Be
Sam Cooke - Only Sixteen, You Send Me, A Change Is Gonna Come
Smokey Robinson - Just to See Her, The Track of My Tears, I Second That Emotion
The Beatles – The Fool On The Hill, Strawberry Fields, Happiness Is A WarmGun
Amy Winehouse – Rehab, Me And Mr. Jones, You Know I'm No Good
Alicia Keys – Superwoman, No One, Girl On Fire
Because of my observation from listening to music over the years, I have noticed that music is not the same as music back in the day; such as if you compare the lyrics to a song from the 1960s to the lyrics of a song in 2018, there is a dramatic difference. I prefer music with a positive message that is uplifting and encourages individuals. Music used to be created with so much passion that when you heard the words, they moved your inner spirit. There is nothing like it!