As I write this article, my laptop speakers blare the song "Disciples" by an Australian psychedelic rock band named Tame Impala. The vocals are slightly muffled and high-pitched, layered over guitar full of reverb and steady percussion, recalling the pop rock songs of the 1960's. This is only one of the genres touched by the beautifully new and unique, but homage-paying group who is really the brainchild of lead singer and songwriter, Kevin Parker.
Parker is often compared to a hermit, spending plenty of time at home and in the studio, making musical magic by himself, insisting that he has to take care of all of the songwriting and instrumentals because, to him, it is the most honest way to create music. Parker is, however, far from a hermit these days, as he has taken Tame Impala to the top of various charts since their debut LP in 2011, Innerspeaker. Not only have they won critical acclaim, but Parker himself has made quite a name, appearing in collaborations alongside big names like Mark Ronson and Lady Gaga. While Kevin Parker is the heart and soul of the rising Tame Impala, he is accompanied by fellow Pond band-mates when playing live shows, and the group are known for experimenting and playing significantly different live versions of their songs.Tame Impala have three studio albums: Innerspeaker (2011), Lonerism (2013), and Currents (2015). Each album is distinct and well-rounded, combining their respective tracks into cohesive projects. Each album also gives a different slice of Tame Impala's sound, with common techniques and pieces running throughout. All three show the evolution of Tame Impala, but also (more truthfully) the evolution of Kevin Parker.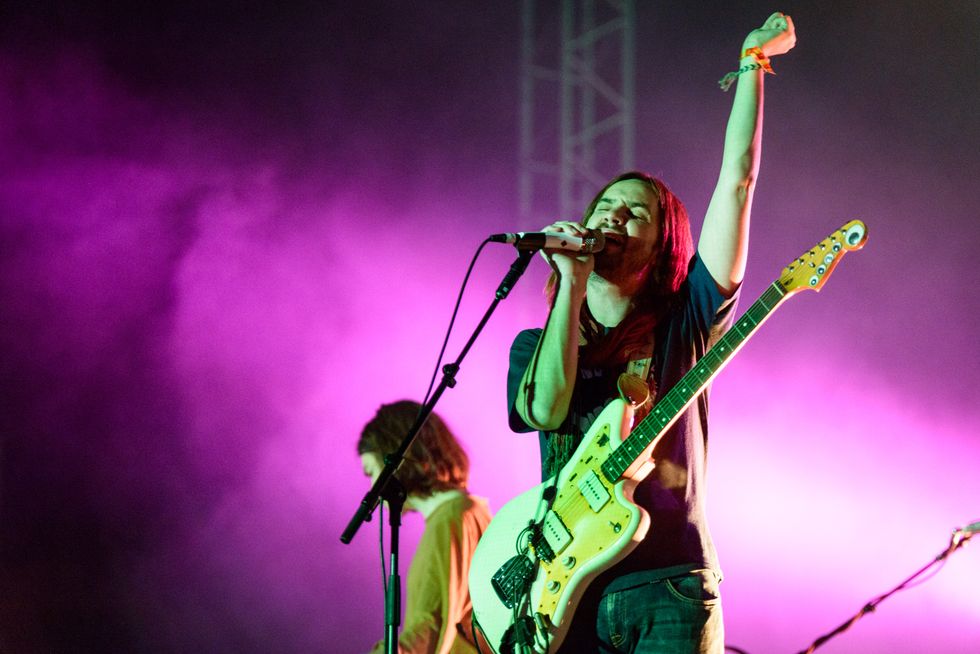 Kevin Parker is rarely seen wearing close-toed shoes, and his straight hair falls below his shoulders. He described growing up obsessed with the act of creating music in his home as a young teenager, and this passion eventually grew into his fame in Australian music and, eventually, around the world. Parker commented in two different interviews on being part of the music scene in his hometown, Perth, Australia, saying, "it's a really close-knit scene, quiet, separated from the rest of Australia," and "Tame Impala is just one sliver of the giant amount of noise-making that we do as a circle of friends. I don't feel bad doing the recording by myself because I don't expect that input in their bands...to us Tame Impala is just Kevin Parker's project and everyone has a project." Too true, as Parker writes, records and produces all of Tame Impala's music, as well as being involved in aiding other projects and groups.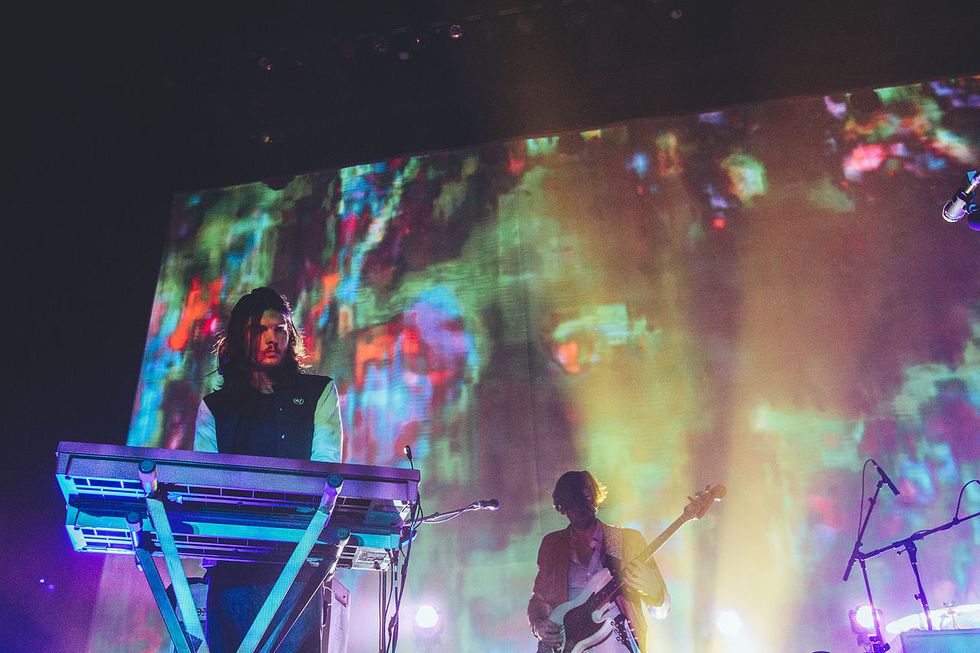 But what sets Tame Impala apart from the rest of those projects? How did they slingshot to fame? Simply answered - Kevin Parker. (Are you getting tired of me pointing fingers at him?) In the following sections, I will take a look at each of the three LPs and examine the evolution of Tame Impala's sound. It may be enjoyable, if you are already interested, to go check out some of their songs from each album as you read!
1. Innerspeaker (2011)
In Innerspeaker, Parker captured the sound of a bygone era. Anyone familiar with bands like The Beatles, Cream, Pink Floyd, The Jimi Hendrix Experience, The Doors, etc, will appreciate the tunes produced by Tame Impala in this debut album. Classic psychedelic rock, complete with the gritty sound of yore and a large vocal range. Though containing simpler songwriting than in later albums, it is retro-rock in peak form. Touching on the theme relative to the album's title, Parker wanted to connect to his musical third-eye - his inner-speaker. After living in the isolation of Perth and recording music by himself at home, this album displays the pulsating heart of Kevin Parker who melds the sounds of his mid-20th century influences with contemporary synth grooves. The guitars pervade with their scratchy wonder, cut by Parker's soothing vocal melodies. For a debut, it certainly rocked, and this established the name Tame Impala as one to watch for.
2. Lonerism (2013)
2013's Lonerism carried, once again, a theme relevant to its title. The tracks all echo feelings of isolation and handling it. Though much heavier in synths and ambient sounds, this album does retain Tame's psych rock roots with jamming guitar riffs, solid drum fills and plenty of reverb. A review from Pitchfork described this evolution of the psych rock sound, saying that "by maximizing the use of the available technology, it taps into the progressive and experimental spirit of psychedelic rock, and not just the sound." Apple Music coined it "psychedelic trip-pop." While songs like "Mind Mischief" echoes Revolver-era Beatles and "Elephant" echoes Black Sabbath, others like "Apocalypse Dreams" and "Music to Walk Home By" remind us that Tame Impala are very much alive here and today in the 21st century.
3. Currents (2015)
The album which really took Tame Impala over the crest, Currents is a unique masterpiece carried by the currents (sorry) of synth-pop and psychedelic rock. Juicy bass lines and soaring vocals are built into the synthy backdrop of the colorful setlist. If you were looking for the titular theme in this one, you could find it in Parker's writing as he seemingly opens himself up to the world now, ready to move with the currents and "Let It Happen." Other breakout hit, "The Less I Know the Better," touches on the frustration of being led on, while "'Cause I'm A Man" shows Parker's vulnerable side as he describes a poor excuse for negative actions. Vulnerability seems to be the name of the game in Currents, as multiple songs on the album ("Yes I'm Changing", "Eventually") deal with moving on from old relationships and personas. The album marks a departure from his fear of letting go and shows his acceptance that people, including him, change. Reflective, but not stuck in the past, this album's themes relate to the style of music in Currents, which is much more electronic than the past two.
Time will tell which direction Tame Impala rock in next, but I am certain that we will continue to witness the evolution of not only Tame Impala, but Kevin Parker as well. Rumblings have started around a forthcoming fourth LP, so stay tuned and, for now, get acquainted with what we have so far. Trust me - once you begin to feast your ears on the psychedelic banquet that Tame Impala present, you will be begging for more.