In 624 C.E., Wu Zetian, the only female emperor to have ever ruled over China, was born to a noble and wealthy family in Jingzhou. As a young girl, Wu learned to read, speak and write; her youthful days were mostly spent reading books and receiving a good education. She was well-known for her intelligence and beauty, which led her to receive various life-changing opportunities.
At the age of 14, Wu Zetian was chosen as a concubine for Emperor Taizong. As a concubine, she caught the attention of the emperor's son, who was in awe with Wu Zetian. After Emperor Taizong had died in 649 C.E., Wu left the palace and became a nun. At the same time, Emperor Gaozong, Taizong's son, became the new ruler of China.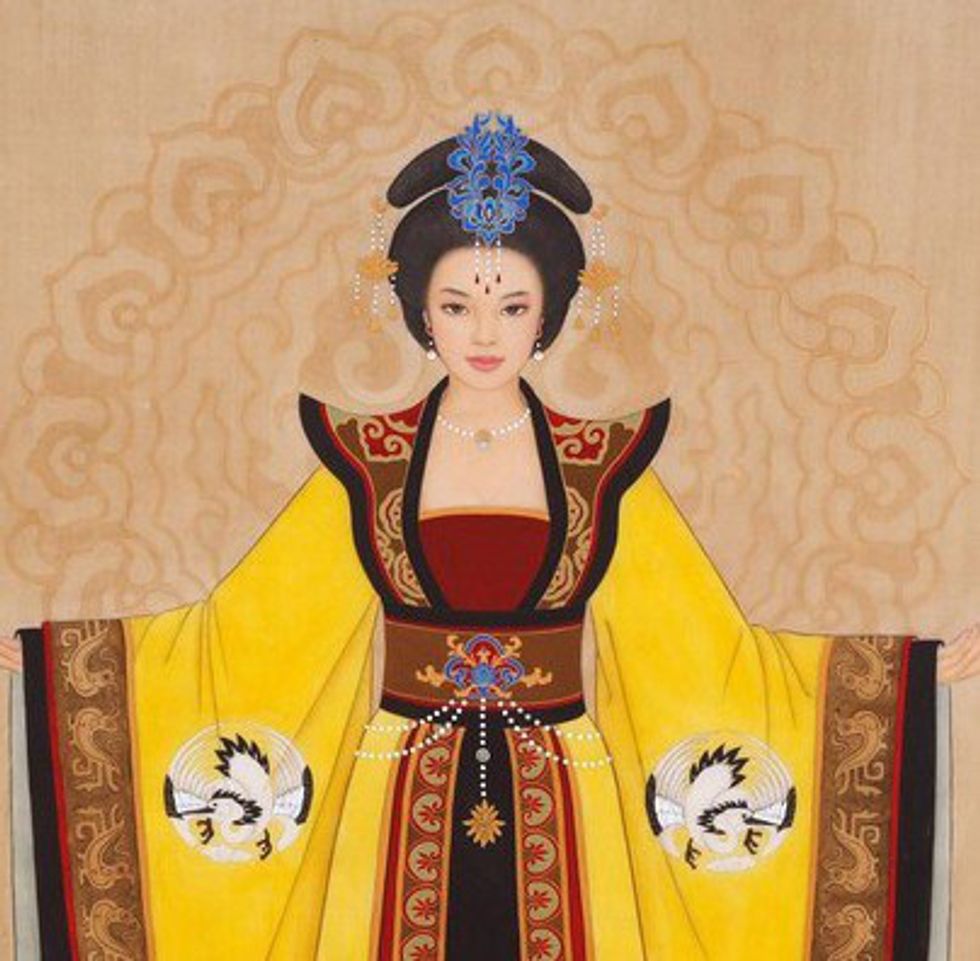 Meanwhile, Empress Wang, wife of Emperor Gaozong, feared that her husband might become too infatuated with Consort Xiao. As a result, she called upon Wu Zetian to return to the palace and divert Gaozong's attention away from Xiao, but the plan backfired on Empress Wang. At the time, Wu had an infant daughter who got strangled to death. Empress Wang got accused of the murder and her title soon stripped away. Eventually, Wang and Xiao were both brutally executed. It is believed that Wu strangled her daughter and framed Wang for the murder.
With the two ladies out of the picture, Wu Zetian became the new Empress and quickly secured her power by befriending and creating alliances with powerful officials. She served as an advisor to Emperor Gaozong, who slowly granted her more authority. Around 660 C.E., the Emperor came down with an illness that weakened him physically (believed to have been slow poisoning by Wu), so the duties and managements of the Emperor went to Empress Wu. She proved to be remarkable within tending the country's needs and issues. By the time Emperor Gaozong died in 663 C.E., Wu Zetian was considerably the most influential person in China.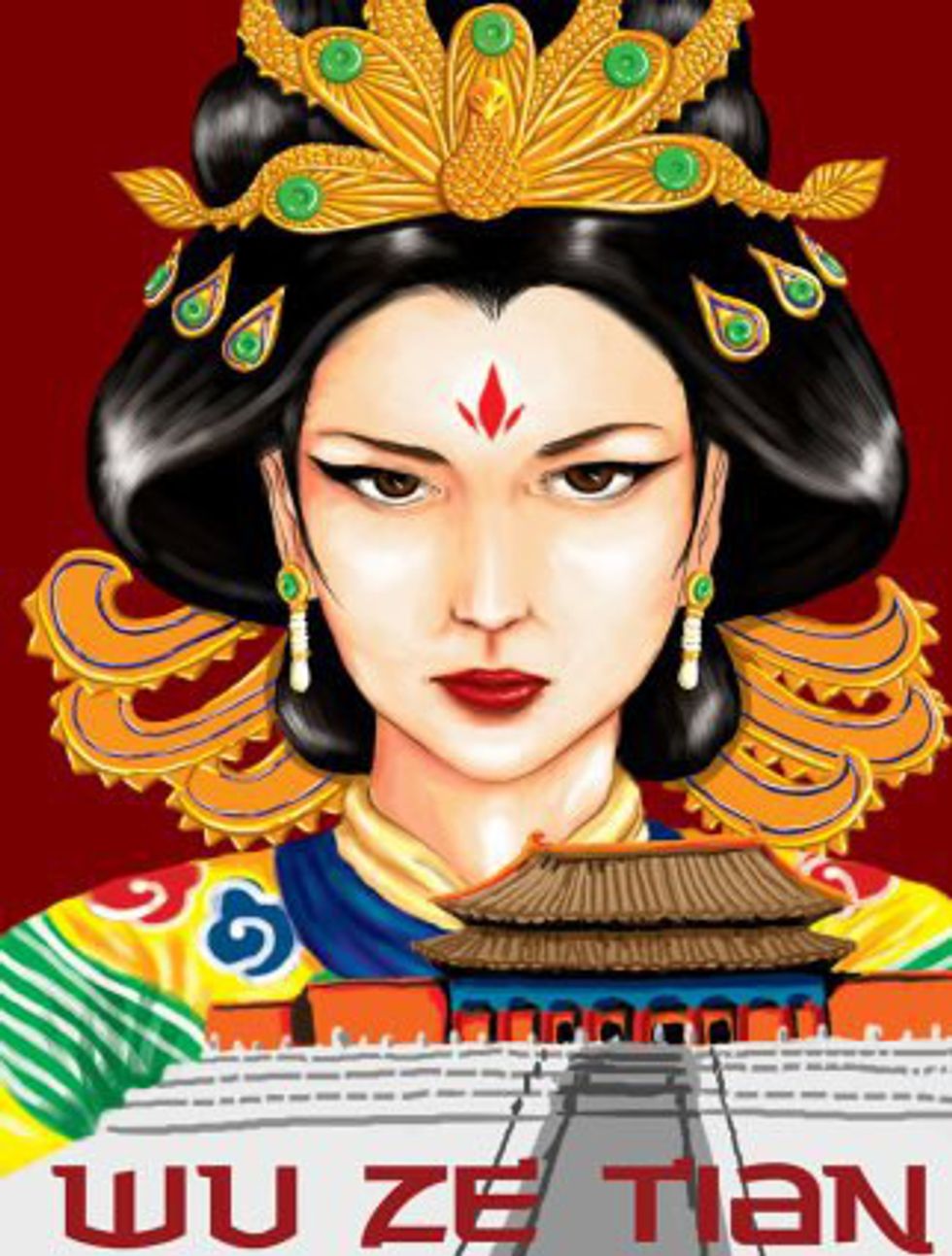 Power was passed down to Zhongzong, Wu's son, who quickly began undermining Wu's initial power by not consulting her on important decisions. As a result, Emperor Zhongzong was immediately stripped of his rank and exiled. Ruizong, Wu's youngest son, became the next Emperor. However, Wu made sure that the young emperor was kept isolated; consequently, Ruizong stayed quiet and made sure not to anger his mother.
In 690 C.E., Ruizong was stripped of his title, which opened a clear path for our favorite Chinese Dowager Empress towards the throne. Finally, Wu Zetian took the throne and became the first (and only) female Emperor in China. Even though her reign challenged the ideas of many traditionalists, Wu quickly took care of them in her usual brutal ways. With the secret police under her influence, hundreds of who she saw as a threat were imprisoned, exiled and executed.
Although bloody, her reign was influential for China. Emperor Wu Zetian focused on education, personnel selection and agricultural reform. She also worked on military defense and foreign relations. Ultimately, Wu improved many aspects of China socially, economically, and politically. By 705 C.E., Emperor became severely ill and ended her 15-year ruling. After being deposed, she died and was buried next to her husband.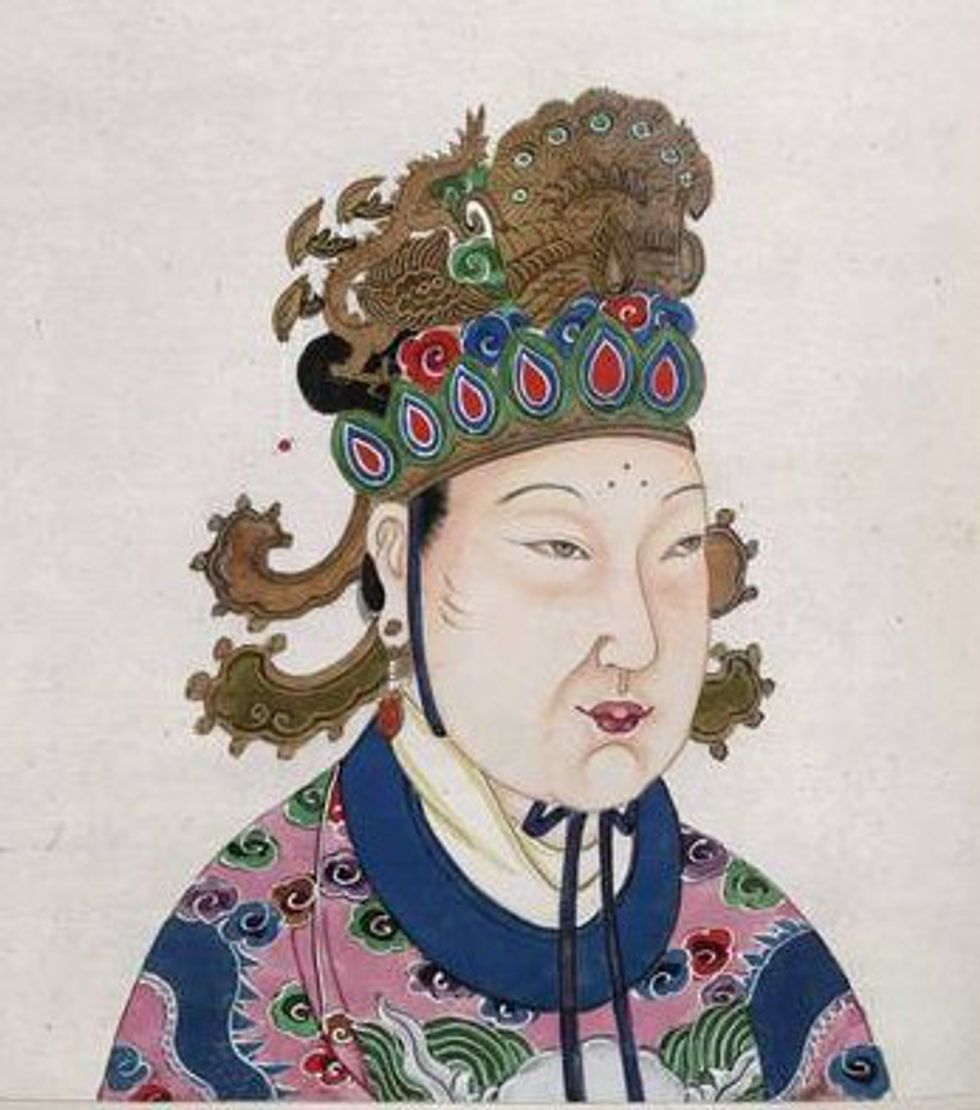 Although her methods were controversial, Emperor Wu strived to reach her goal and never allowed anyone to get in her way. Whether you love her or you hate her, there is no doubt that Emperor Wu Zetian will forever be known as one of the most significant rulers in history.