I just recently came back from Fall break and all I can think about is how much I am looking forward to Thanksgiving break. While Fall break is great for relieving that post-midterm stress, it's a tease. Fall break gives you that much needed taste of home, but just as soon as you adjust, it's time to go back. While I love Fall break and am grateful my college provides me with one, I can't help but look forward to Thanksgiving Break and here are a few reasons why:
1). Reuniting with Friends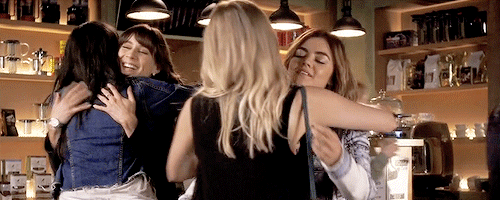 Thanksgiving is a highly anticipated and long awaited break in a college student's life. It is a time where we can reunite with friends from home who haven't seen in person in months. Going from seeing each other everyday at school and on the weekends to only seeing each other on break is hard, but makes each break that much more special. While facetime calls and living vicariously through our friends is great nothing beats seeing them for the first time in months and picking up where we left off. Whether its's through wine night filled with gossip sessions, mall and Dunkin trips (yes I prefer Dunkin over Starbucks), or brunch dates, nothing is better than spending time with the friends we can only see during major breaks. It's a great to reminisce on good times and memories while also seeing how far you have all come and how much you have accomplished and still have yet to achieve. Thanksgiving break with friends is also a great time to celebrate your ongoing friendship. Some people grow apart while away at school and lose touch, have a Friendsgiving, or do something special with your friends and to recognize your strong bond and friendship, that distance and growing up hasn't come between. Celebrate that you have been fortunate enough to stay friends through this time of self-discovery and coming of our own.
2). Spending time with Family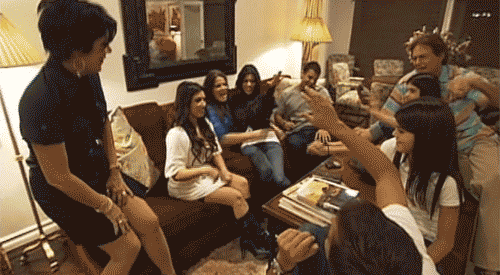 Thanksgiving break is a great time to spend with family whether its your immediate or extended or both. If you have a sibling in college or one who doesn't live close, this is a great time to reconnect with them and see them for the first time in a while. Thanksgiving break is also a time to spend with extended family you may only see on holidays. It's a sweet and precious time to finally be altogether as it's designated time off together. Thanksgiving is a time to reflect and realize all the blessings and things we are thankful for and spending it with family could not be more ideal. Family is everything, and thanksgiving couldn't be a more perfect time to recognize that. Cook Thanksgiving dinner with your family, give you relatives an extra tight hug, or simply tell your family how much you appreciate and love them.

3). Self Care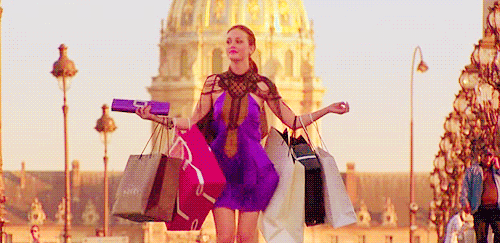 The best part of Thanksgiving break is that time to relax and enjoy yourself. It is a perfect time to engage in self-care, whether it's watching endless hours of Netflix with a face mask, catching up on sleep, going to the nail salon, working out, or retail therapy, there is more than enough time to do so. With the stress and busyness of school, self care can easily get lost or forgotten, this time is perfect to establish a routine or get back into one. The timing couldn't be more perfect as finals will be here before we know it. taking advantage of the time to take care of ourselves will allow us to establish a routine for finals week, as well as a routine to maintain for finals week. Self care is important always but self care during a time as stressful as finals is even more vital and essential.

4). It's Not Too Late for Fall Activities/Food

Many people think that October is prime time for all things fall, but you can still do all those cute fall things you didn't have time for during Thanksgiving break. Thanksgiving break is a perfect time to make time for the fall things you said you would do but didn't. The weather will have that perfect crisp fall air, and fall clothes will most definitely be in full swing so that you can get that cute Instagram. You may have been craving apple cider or found a recipe for apple cider donuts, pumpkin pie, etc and didn't get to make-well now is your chance. These things are still in season for a little while longer so now's your time. Make and enjoy it with or family friend,or if you are feeling confident, make it as a dessert for Thanksgiving! If you more into fall activities, likely, people did many fall activities in October so lines or waits to do things such as: a corn maze, apple/pumpkin picking, a hayride etc, will have a minimal wait if any. Doing these things during Thanksgiving break also gives you a chance to relive a high school memory by doing them with friends from home, or with you family. Doing fall activities during the holiday designated to being thankful will only make them that much more special. Doing fall activities at the end of November will allow you to hold on to fall before All I Want for Christmas and Michael Buble's Christmas album, amongst many other holiday favorites are playing 24/7 the day after Thanksgiving, if they aren't already being played ( I love Christmas and the Christmas season, but why not hold on to fall a little longer). In other words, go do fall activities, its you last chance before Christmas season is in full swing.
5). The Semester is Almost Over-Your so close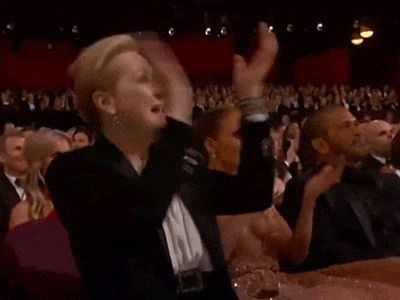 I say this in a positive way. College is hard. It's stressful, demanding, and requires a lot of time management but you know what your doing it! Thanksgiving break is a few weeks before finals, the week that tests all your limits and pushes you harder than you have before as everything you have been working towards this semester is leading up to this week, and this one test. Thanksgiving break is the last stop before that week and the end of the semester, it's an accomplishment. At this point you are more than halfway through the semester and are almost done with it. There is no better feeling than getting through a semester of college because as I have said it's hard. Take Thanksgiving break as a reminder that your almost done with another semester and your hard work paying off. Use this break to celebrate being almost there. This positive mindset will only help you conquer finals week as well as help you remember what all this work is for.
These are just a few reasons why I love Thanksgiving break. Remember to take advantage of every minute you have at home as one day you won't have a Thanksgiving break like this-or any type of extended break like it. It is such a special and delicate time, realize and make the most of it doing things that you enjoy and that make you happy!