In ten days, yes, that's 10, just TEN days your fantastic Turkey Day Feast needs to be on the table and feed that army of family that comes from all areas of the globe to eat it.
You're stressing big time, right? After all, you have at least nine dishes to cook, not to mention the bird itself, gravy, drinks, dessert, and hors d'oeuvres to make, and allllllll of those potatoes and apples to peel. That's a day's worth of work by itself.
How do you manage the cooking, getting your house ready for visitors, and maintain your sanity?
Let's break it all down into manageable bites. We have ten days, so let's do a little each day, without compromising the quality of the food.
Days 9 through 8:
Clean and organize your house.
Set up extra sleeping areas for visitors.
Buy all the supplies you need for the big meal.
Day 7:
If you make your own cranberry sauce, this is a good day to do it.
Cranberry Sauce Recipe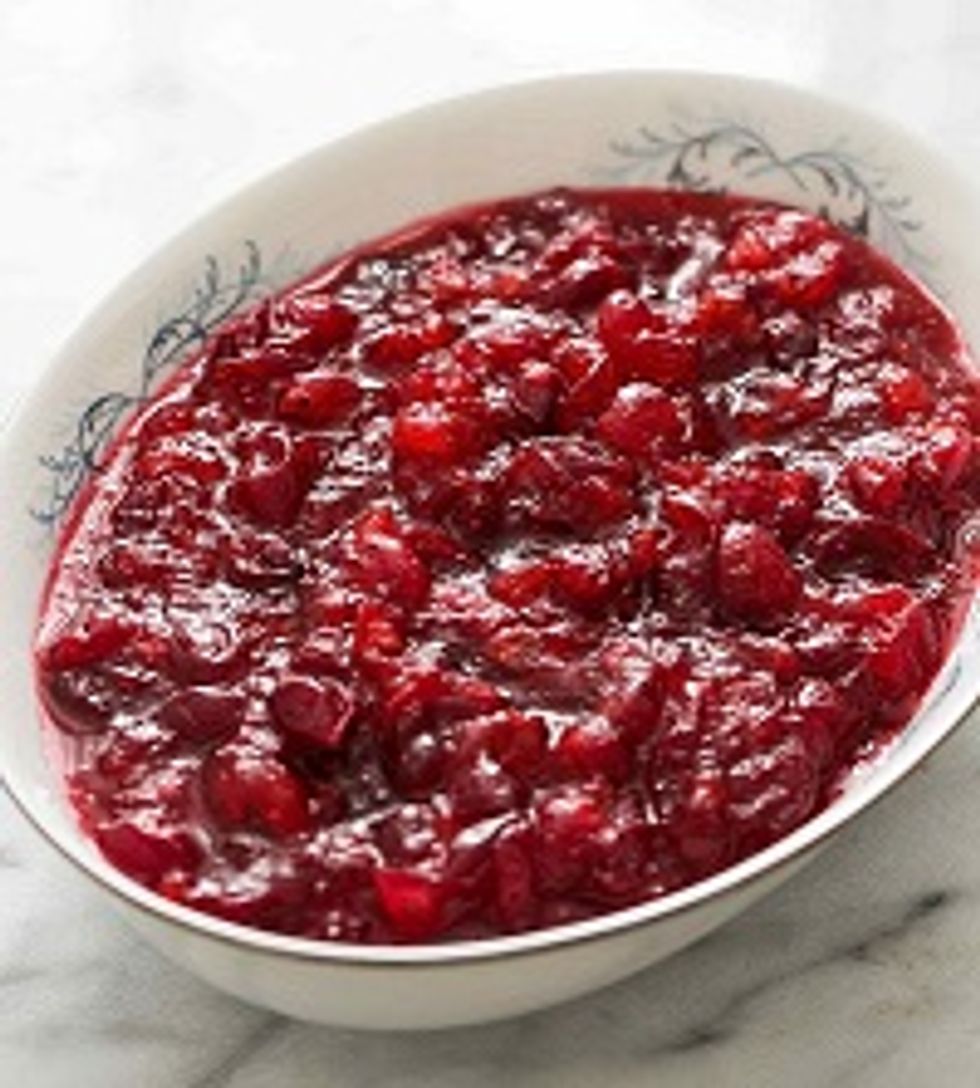 Day 6:
Clean and organize your refrigerator to make room for all of the food you make and need to store.
Day 5:
Make sure you have oven safe dishes to store your pre-made food that will need to be re-heated for the meal. Borrow if you need to!
Day 4:
Make your veggie and chip dips.
Gather your brine ingredients; make sure you have a 5 gallon bucket to soak your turkey in the brine overnight, and space in your refrigerator for it to soak.
Prepare your under-the-skin butter for your turkey.
Parsley, Sage, Rosemary, and Thyme Turkey Butter Recipe
Garlicky Roasted Red Pepper Dip Recipe

Day 3:
If you are using apples, sweet potatoes, white potatoes, or yams, peel these today.
Tip: Soak your potatoes in water until you are ready to cook them.
Make your desserts.
Make your drinks/ flavored ice cubes.
Spiced-Apple Ice Tea Recipe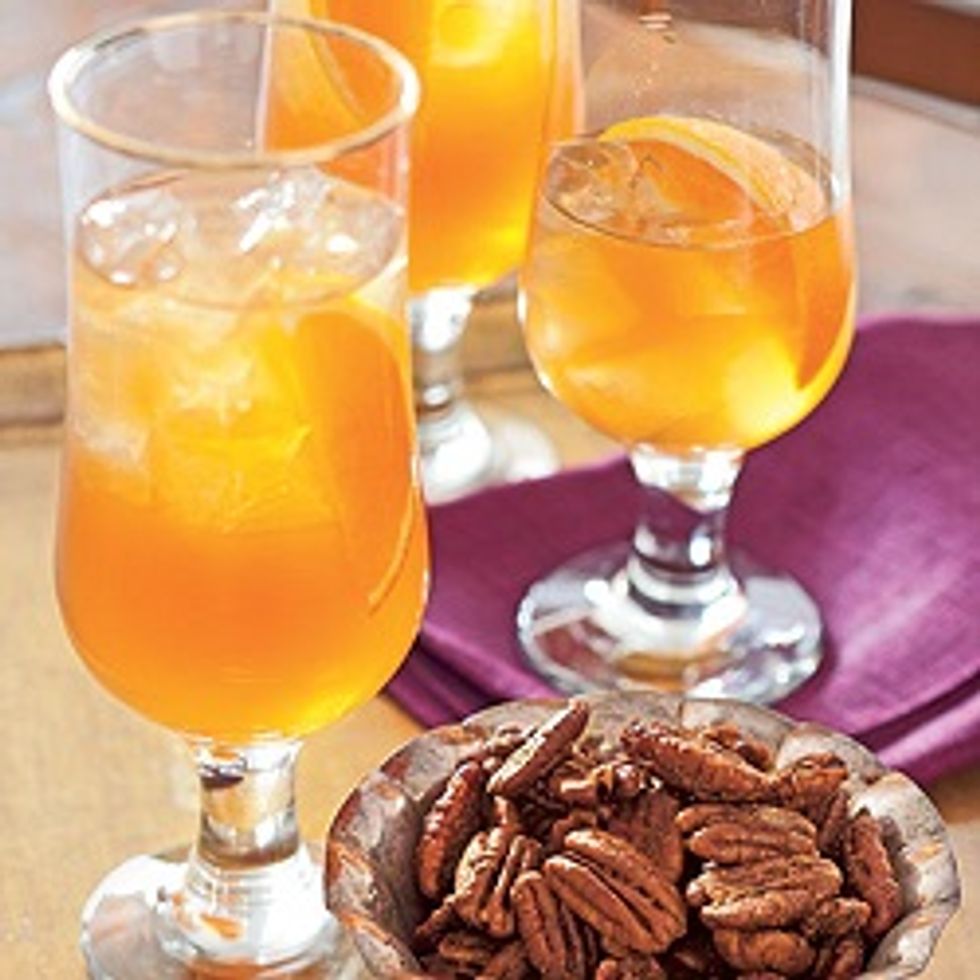 Cranberry Ice Cubes Recipe

Spiced Roasted Pecans Recipe

Maple-Glazed Pumpkin Spice Cake Recipe

Fall Fruit Crumble Recipe

Peel your apples and potatoes like a BOSS!
Day 2:
Make your stuffing, and refrigerate.
Make your macaroni and cheese casserole, and refrigerate.
Prepare your sweet potato casserole, and refrigerate.
Make your mashed potatoes, and refrigerate.
Four-cheese Macaroni and Cheese Recipe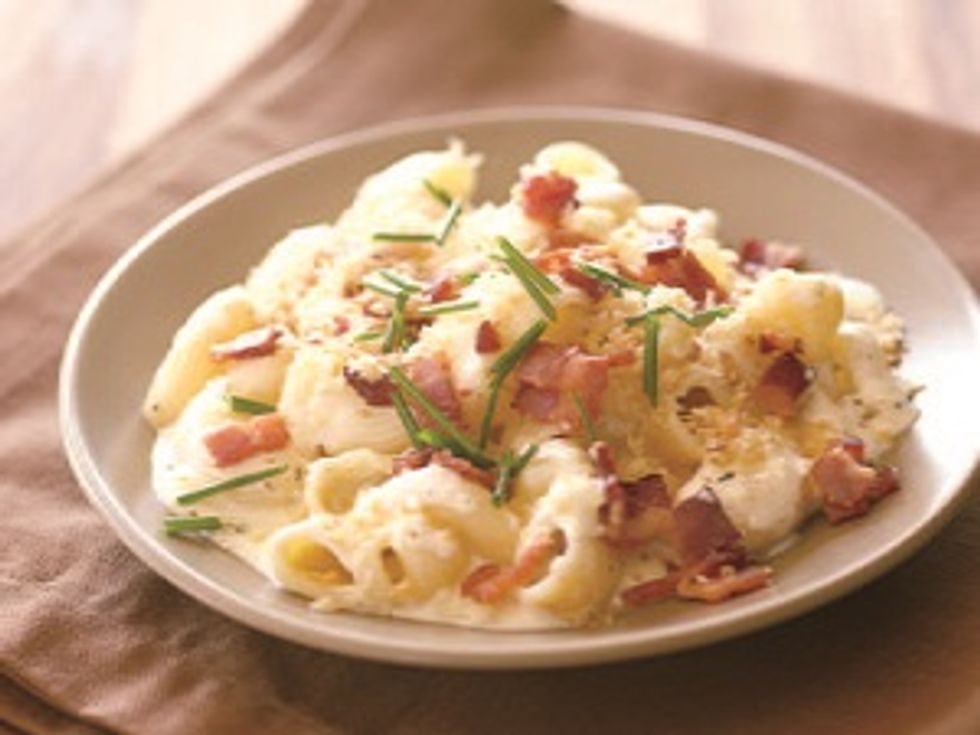 Sweet Potato Casserole with Pears
and Marshmallows Recipe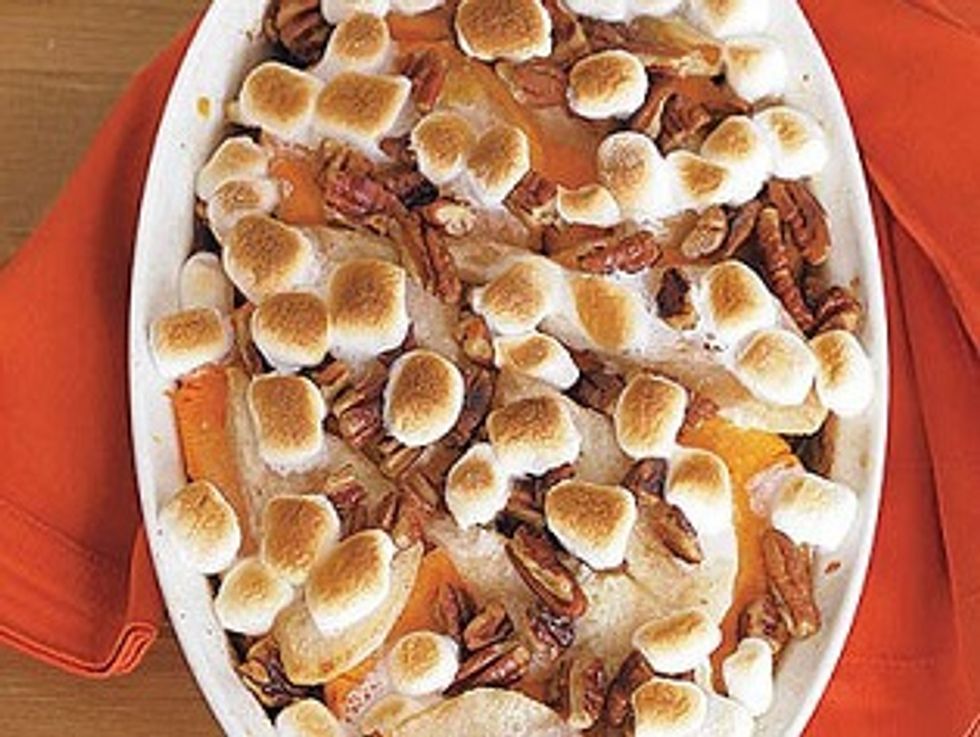 Sourdough, Wild Mushroom, & Bacon Dressing Recipe

Creamy Mashed Potatoes Recipe



Day 1:
Make your raw veggie trays.
Prepare your hors d'oeuvres.
Make your two-potato gratin, and refrigerate.
Prepare your green bean casserole, and refrigerate.
Makeyour turkey Brine and put your turkey in the refrigerator to soak overnight. Recipe
Two-Potato Gratin Recipe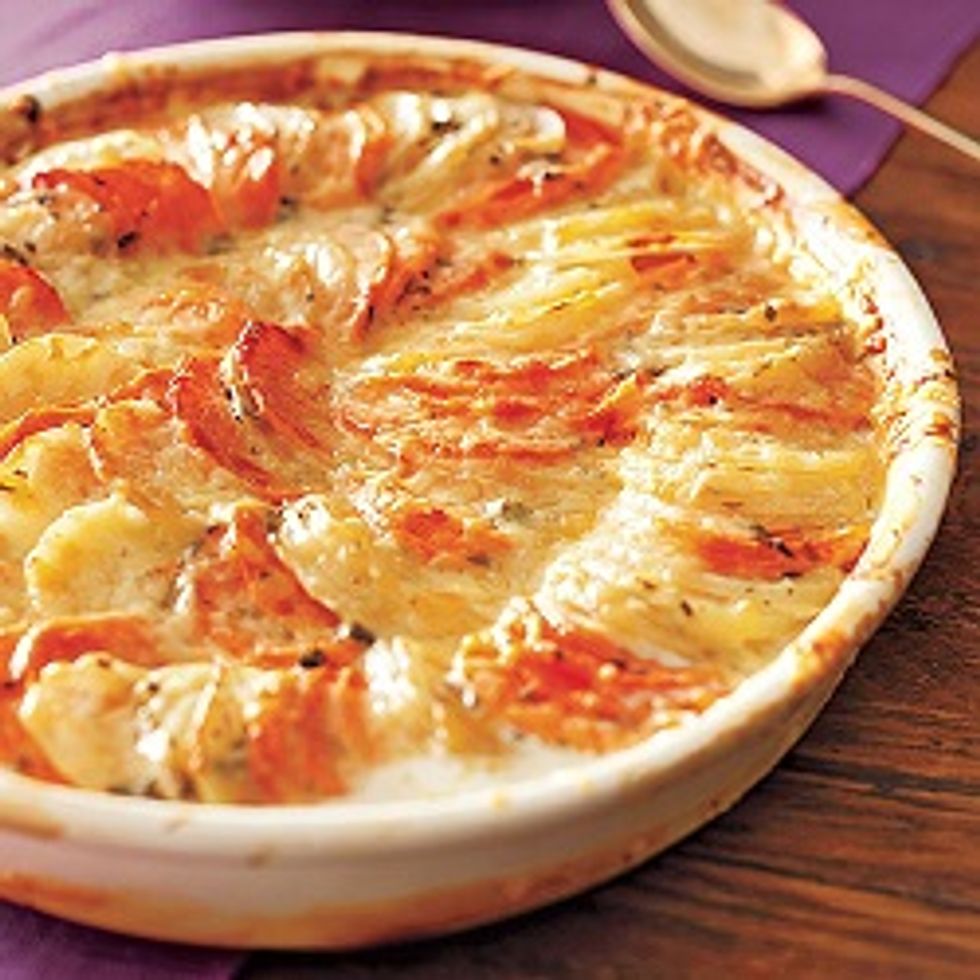 New Green Bean Casserole Recipe

Turkey Day:
Cook that bird!
Make your rolls.
Make your cornbread.
Tip: Your turkey will cook more evenly if it is at room temperature before you put it in the oven. More turkey tips here.
Reheat all side dishes.
Make your gravy.
Maple-Glazed Turkey with Onion-Cider Gravy Recipe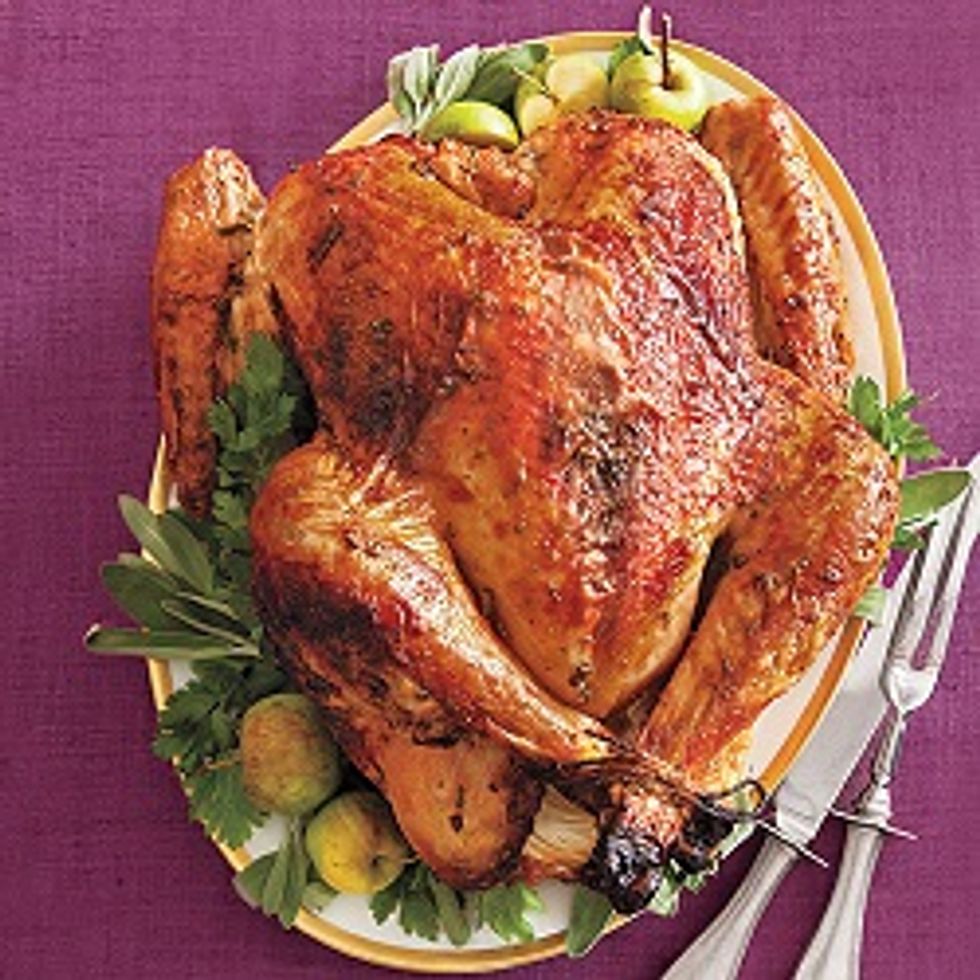 Texas Roadhouse Rolls Recipe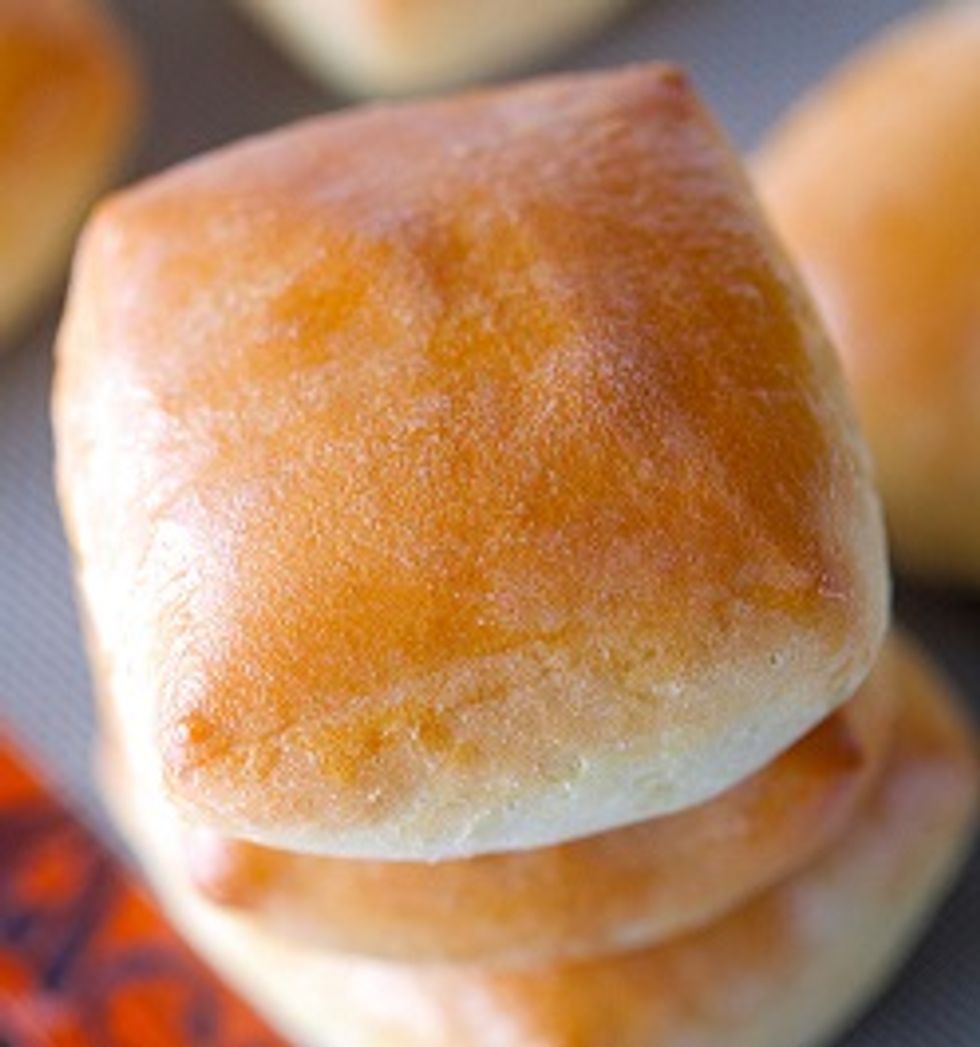 Golden Sweet Cornbread Recipe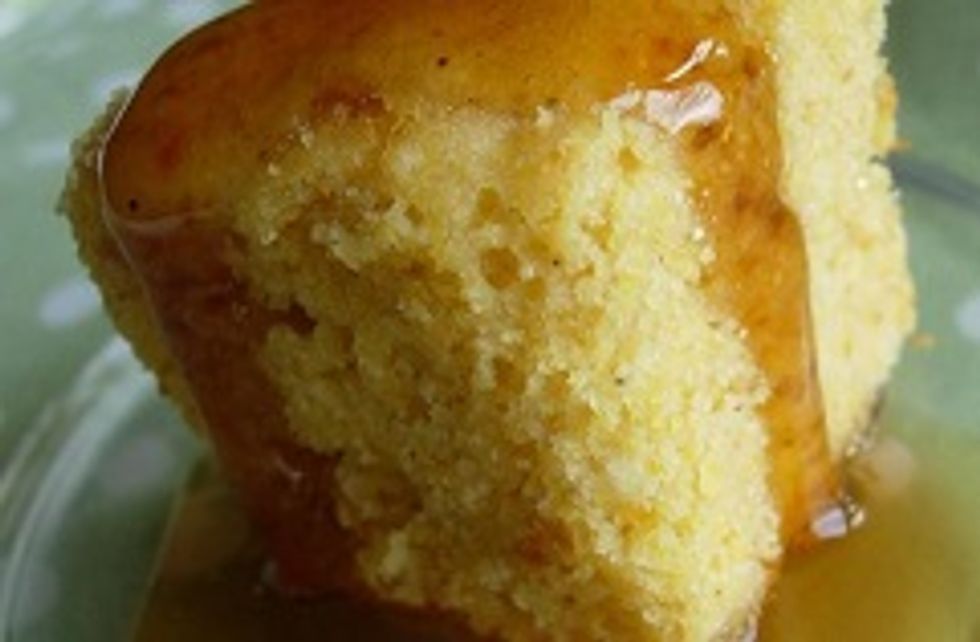 Now it's time to sit down and eat. You have a bonus from all of those family members visiting, you can put all their children to work cleaning up!