Alternative spring break trip: the phrase "Don't knock it till you try it" comes to mind, after just recently experiencing one this past week. I had honestly never done anything super interesting for spring break, but this trip made up for all those years of just going to the beach or traveling. Who would have thought that someone like me would be asked to be a staff advisor for a service trip to New Orleans, Louisiana.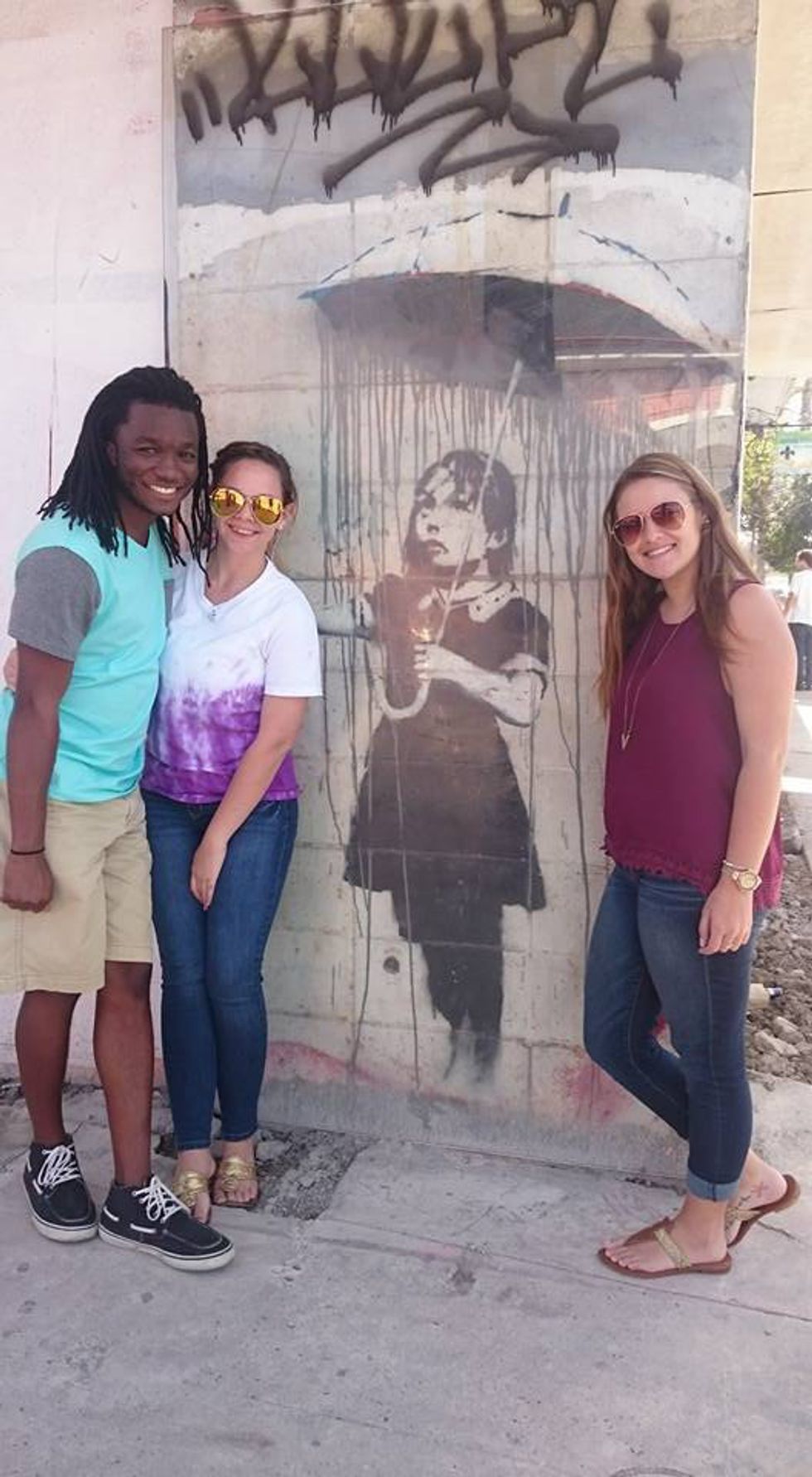 First off, let me explain just exactly why we went, and what we did. Like most other schools, Stetson University plans alternative spring break trips. This year, there were two trips planned. One was planned for New Orleans, and the other was to the Dominican Republic. Two staff advisors, one student leader, and 10 students all went to New Orleans to be ambassadors to build houses for Hurricane Katrina victims. The organization that we worked with is a non-profit called Project Homecoming. So, all week we did construction work on a house for a family. (In our case, it was for people who were in serious need of a house). We painted, caulked, sanded, and even spackled the house we worked on and our end result was awesome. (We even signed our names at the bottom of the house)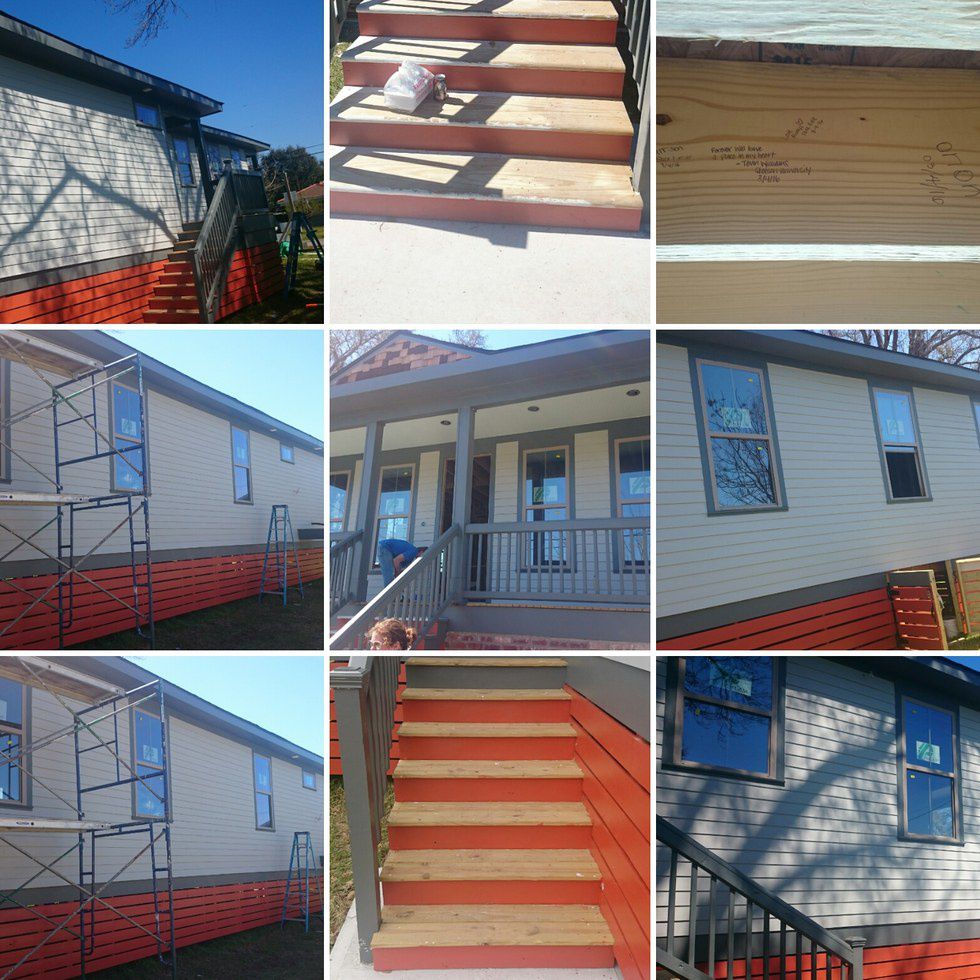 You would think that the work would be hard, but, honestly, it wasn't too difficult in my opinion. Our site managers were so cool, and hilarious, which honestly made the time fly by. We ended up having a great time doing all of our construction work and were ecstatic with the end result. What made us even more proud was that our house was finished, and our site managers were moving to the next house that week. (Of course, we had to get a dab picture).
During the week, we had such an interesting disaster tour by Chistina from Project Homecoming who explained EVERYTHING that had happened. (And no, not what you saw on CNN, or Fox News). From standing at the levee that was responsible for half the deaths caused by Katrina, to seeing how high 10 feet of water was on a building, the Disaster Tour was honestly the most eye-opening experience of the entire week. Some houses are still affected by the damage done by Katrina, like the one pictured below. The tour truly made me grateful for even having a roof over my head, and clothes on my back. It's also super exciting to know that American Crime Story will be shedding some light on the Mayor and Governor responsible for this tragedy.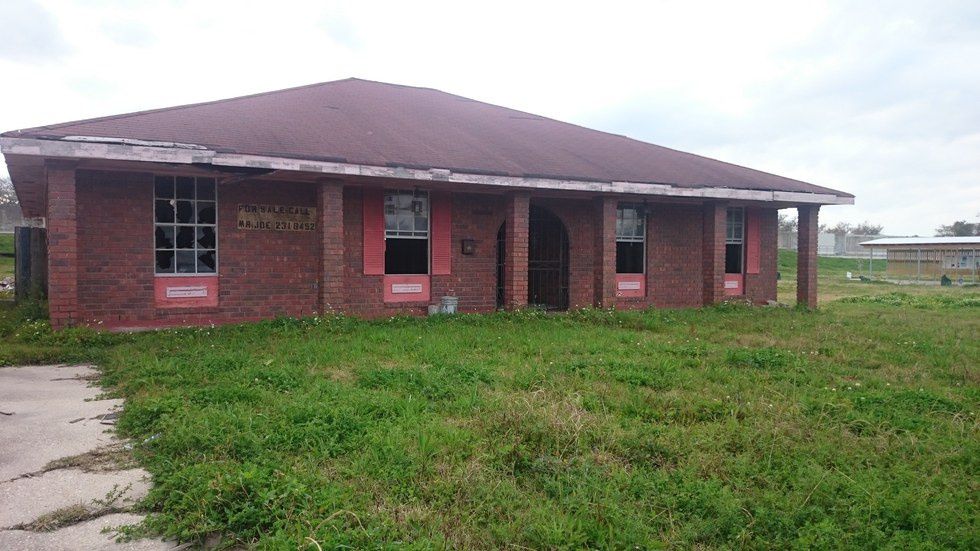 Then, of course, we all wanted to sightsee! We went down to Bourbon Street, the French Quarter, the French Market, Jaxson Street, and Frenchman Street. We experienced amazing music and even more AMAZING food, and met some of the nicest and welcoming people I've ever met in my life. The buildings and architecture are honestly some of the most beautiful I have ever seen. We literally would just go wherever the wind would take us, and it was just great to get lost for two days and find some of the most amazing places. It truly is the experience of a lifetime and I honestly will never forget my first time in New Orleans with this group of amazing people.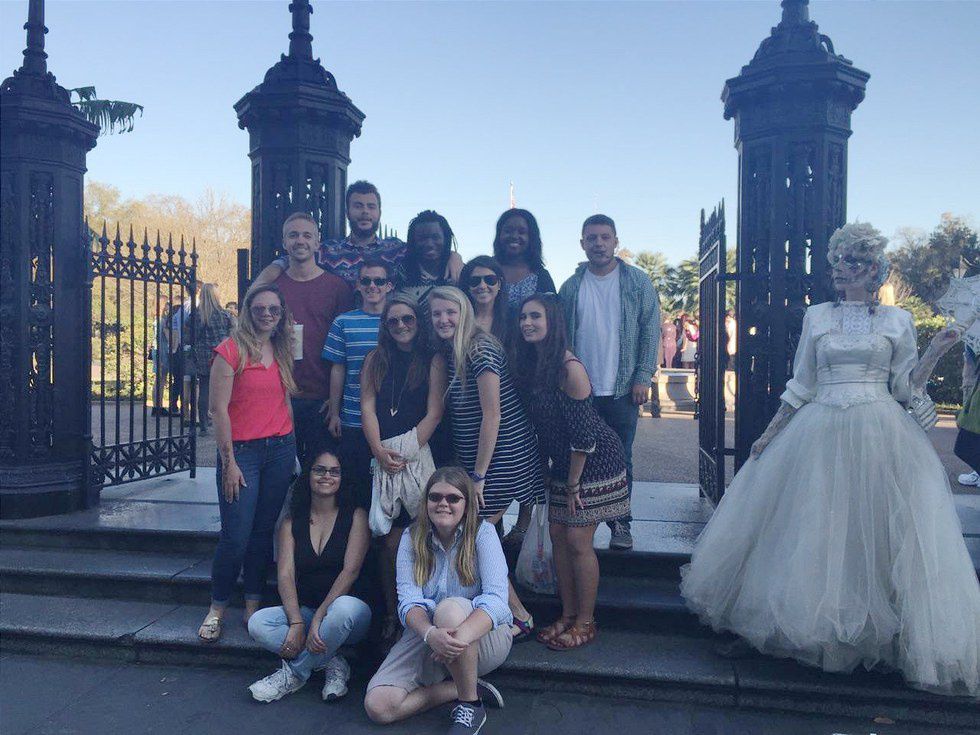 Of all things, this experience has truly opened my eyes to the problems that still exist in New Orleans 12 years after Hurricane Katrina. I'm so thankful for the time that we all spent together, but also to God for blessing us to do work where the aftereffects of disaster is still prevalent. So, thank you, God. Not only for the experience and for students I went with, but also for New Orleans, Louisiana.