Welcome back
Sign in to comment to your favorite stories, participate in your community and interact with your friends
LOG IN WITH FACEBOOK
Report this Content
This article has not been reviewed by Odyssey HQ and solely reflects the ideas and opinions of the creator.
Subscribe to our
Newsletter
Featured
If you can be proud of your country on he 4th of July, you can be proud all year long.
4236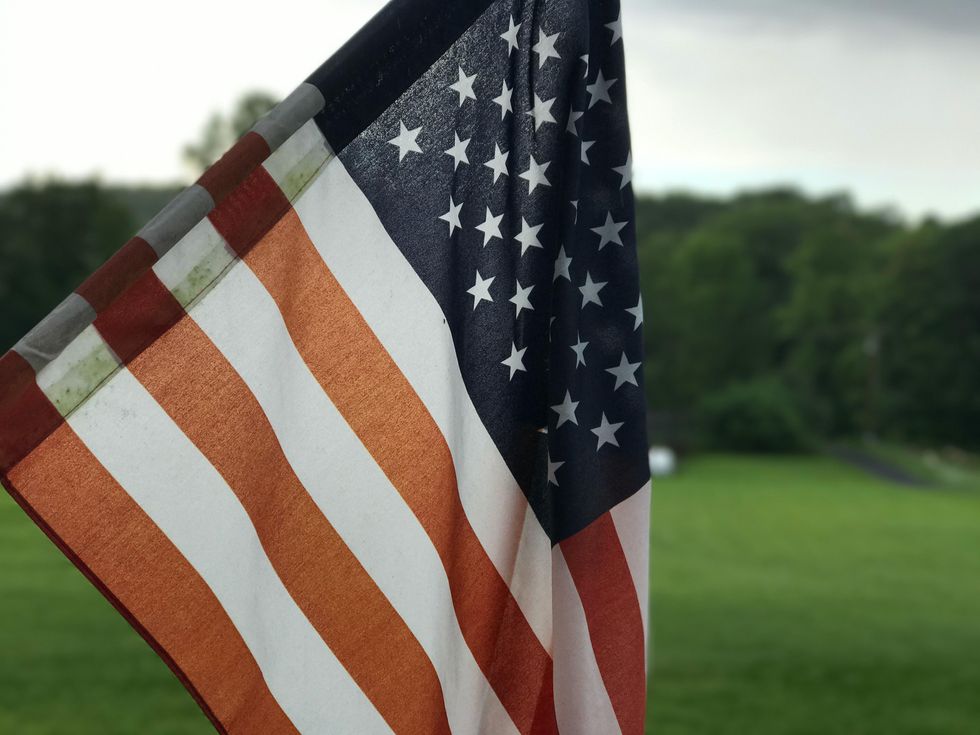 I'm the child of a Marine Veteran. He may have been out of the service by the time I was born, but the Patriotic Pride he lived by has been my family's life line. I grew up with the American Flag hanging in my front porch. My dad has the "Proud to be a Marine" license plate in the front of his car. And red, white, and blue is a completely acceptable way to decorate your living room. But it doesn't end with just that. You need to know why we celebrate freedom.
We celebrate on the Fourth of July, beacause that was the official day that the original thirteen colonies declaired their independence from Great Britain, by the terms and reasoning of the Declairation of Independence. We celebrate to thank those men and women who continue to keep us free from any other governing nation. Every year since 1776, we have had to fight to keep our freedom. Whether that be in wars,
Keep Reading...
Show less
Featured
The Fourth of July
6401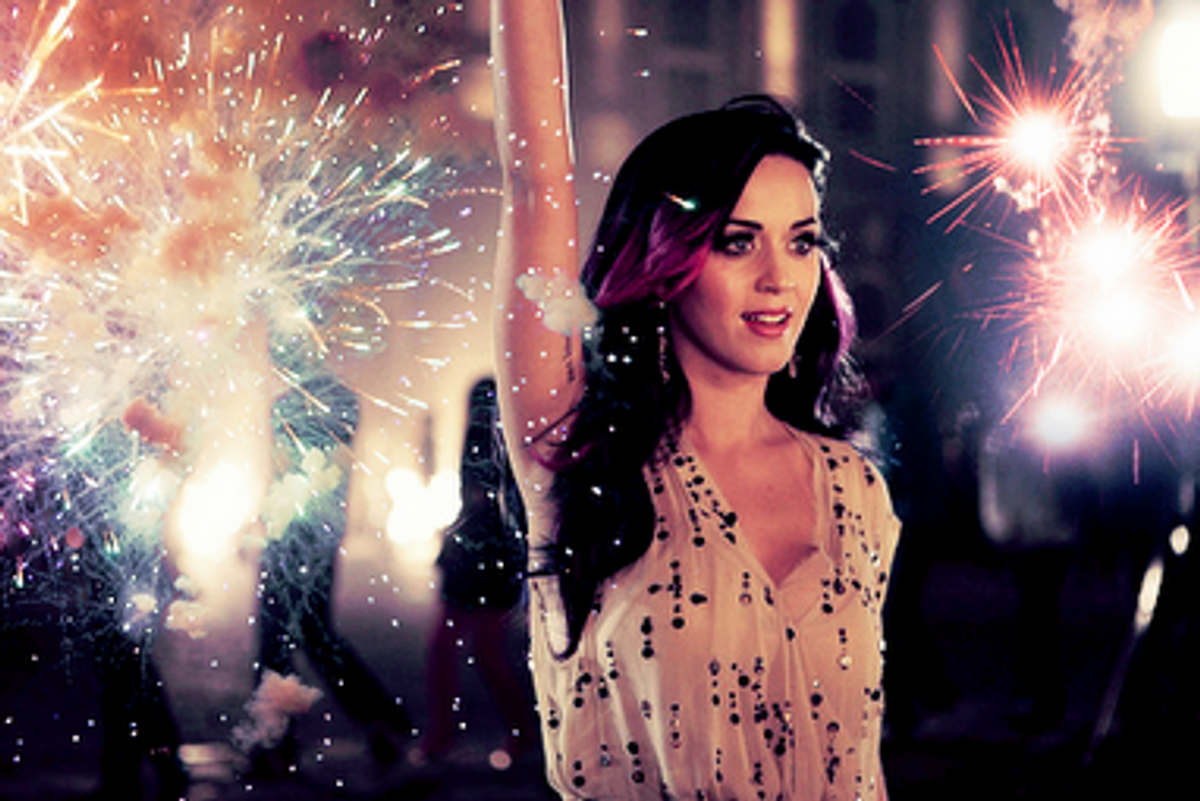 According to Katy Perry, "Baby You're a Firework." I don't know if she was referring to the Fourth of July when she was referencing fireworks, but this song has allowed this generation to rejoice. The song "Firework" allows people of all ages to appreciate the lyrics, as the song brings forth a positive state of mind. Unfortunately, just like the song, not every knows what the Fourth of July is actually for. Many just assume it is that one time of year you get to spend time barbecuing and see fireworks light up the sky. Even though many are not aware of the American historical significance, this holiday has annually encouraged people to come together happily, which could very much be the importance of it.
Many of us have childhood memories of the Fourth of July.
When I was young, I remember my family lining up outdoor chairs on the grass of our backyard. My grandparents would come over; my dad would be off of work. We all got our blankets and popcorn ready so we could watch the night sky light up with fireworks. We lived in the Los Angeles Valley, where it was terribly hot especially during the month of July. But we still cuddled together eating popcorn in blankets so the family could be all together.
Many of us are huge fans of barbecues.
Who doesn't like barbecuing and watching corn get roasted?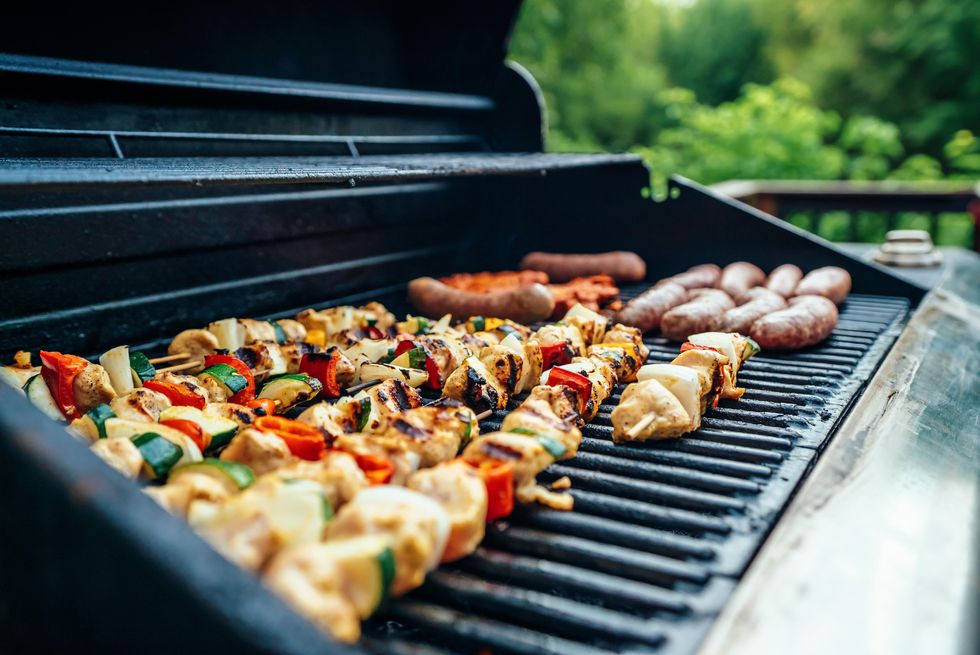 grilled barbecues on black and gray grill Photo by Evan Wise on Unsplash
Some of us enjoyed throwing fireworks illegally.

I won't mention any names, but I have quit a few friends that throw fireworks illegally with their friends. It is a tradition so many of them don't worry about getting in trouble. They already know of all the sneaky places to go so that they don't get caught.
Some of us live in places where we are never able to see the fireworks in person.
Some of us might live in the middle of the countryside where seeing fireworks is not so accessible.
But it is still a tradition for the family and friends to gather around the television and watch them.

Regardless if we can see the fireworks in person or not, many family have a tradition to crowd in front of the television and watch the fireworks annually together. Though they have seen the same firework display yearly, it never gets old for them.
Sometimes, the Fourth of July gives us a big excuse to go on a date with our significant other.
Who doesn't love dates? And if there is already a place where you know has a good firework display, you don't have to do much planning.
Plus, who doesn't like an excuse to cuddle and watch fireworks?

Cuddling is great. Take advantage of this day.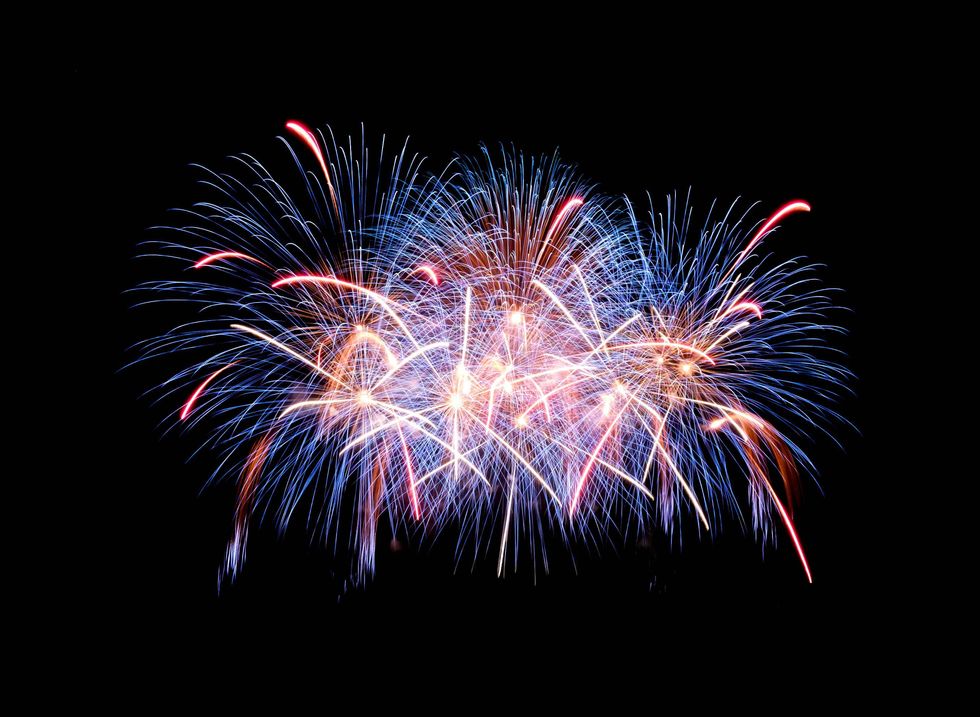 fireworks display Photo by Jingda Chen on Unsplash
The Fourth of July is also a good excuse to make plans with friends.

This is a perfect day to eliminate that summer boredom and hang out with friends. And if you claim to not have any friends, make them quickly.
Therefore, you must all take advantage of the Fourth of July as an excuse to spend time with loved ones or just see a great firework display. This holiday is only once a year, so go have some fun.
Keep Reading...
Show less
Featured
It's the celebration of our great nation, and you're all invited.
3623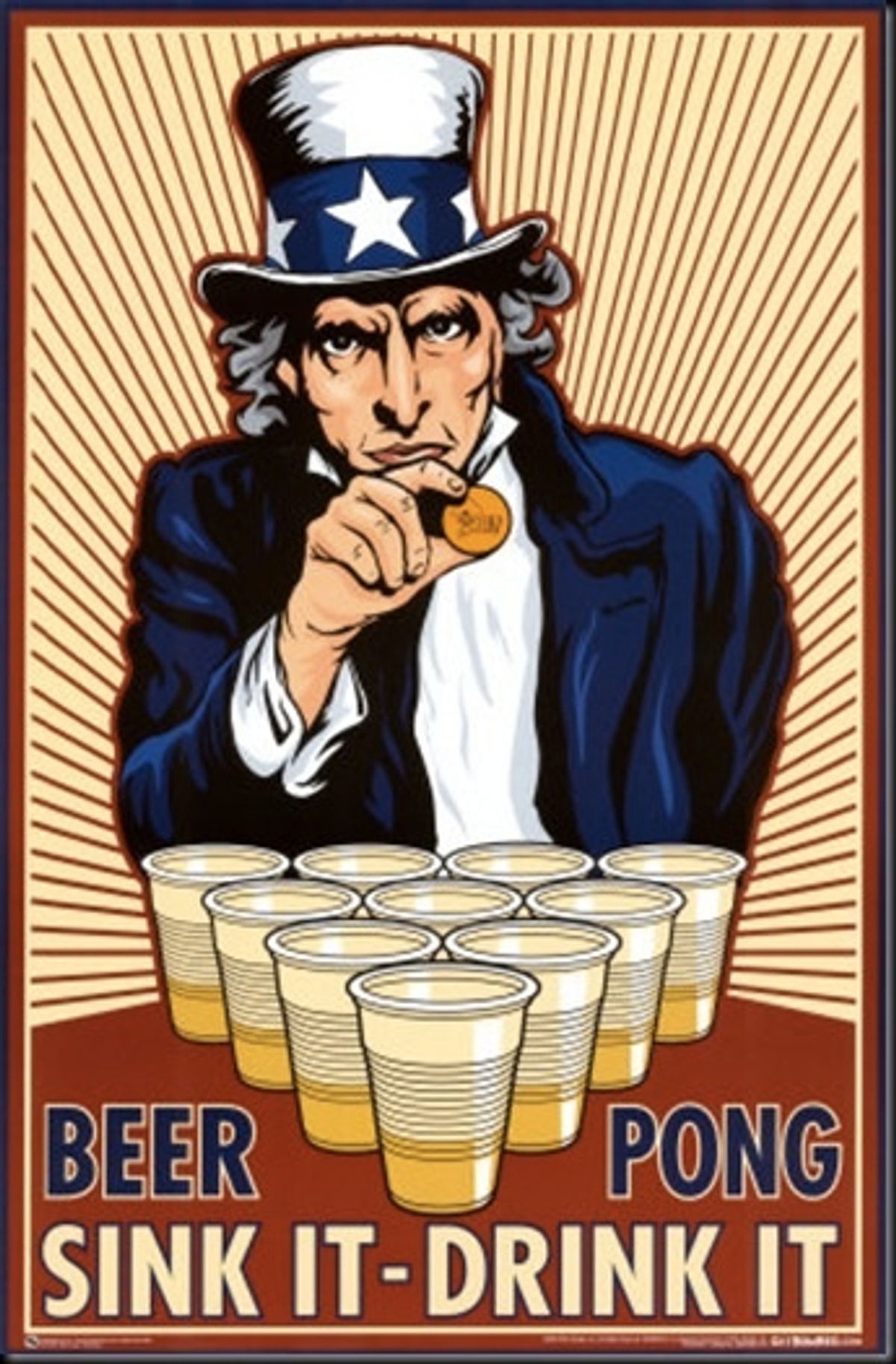 It's the celebration of our great nation, and you're all invited.
It's basically the middle of the summer season and all you've seen is the inside of your cubicle. You're drowning in business casual attire, and if you're a fool, you've spent your 9-5 hungover and getting coffee. Needless to say, summer isn't everything it used to be. If you're a working, 'real' human this summer, you haven't worn your letters for quite some time...your boss doesn't necessarily appreciate a frocket and homemade lunch packed in a painted cooler, so you've suppressed the Greek party animal within. The beer hungry, Ke$ha craving beast has been denied all indulgences and you're sick and tired of being a slave to the man, the clock, and income tax. So when you see Fourth of July on the horizon, the promise of a post game, a day drink, and girls scantily clad in color coordinated attire hangs in the air:
1. You finally have more that two days to get drunk this weekend: Praise the founding fathers that the 4th falls on a Friday this year. A 3-day weekend means more drinking and more beach time. Cheers Benjamin!
2.   You will always have appropriate attire to wear: Thankfully, your fraternity or sorority always designs at least one v-neck or tank that cheesily incorporates your letters into a cliché American slogan
3. Everyone is chillin', even the cops: Even though school's out for the summer, that college-cop-radar installed in you is on high alert...especially when the armed forces and friends are everywhere you turn with their beer coozies and Gap American flag t-shirts. Hey, the po-po are free Americans too kids. They too want to fly their USA colors with pride and throw back a few beers.
4.   You can sing Wagon Wheel as many times as you please, maybe even enough times  'till you actually know the lyrics.
5.   Every house has an open door policy: Even if your not a brother of their frat and don't have cash for the cover, Fourth of July shows us the bigger picture. Everyone knows USA's secret handshake—iPhone in one hand, drank in the other, you can't even handshake so all is well. Welcome my American brotheren!
6.   Chubbies are a hot commodity: Heck, they're even encouraged. Your thighs need the tan and 'Merica doesn't have enough stars or stripes to cover the appropriate amount of you. So go ahead, girls aren't the only ones who can sport short shorts!
7.   Aside from a family wedding, it's the only other holiday appropriate to day drink with your parents, extended family and honestly any person 20 years your senior. 
8.   The food of the 4th is absolutely the perfect drunk food. (It's just a plus that it also fits this weekend's party allowance)
9. It gives your partying a purpose, therefore you can go extra hard. Nothing wrong with a weekend rager celebrating the Land of the Free and the Home of the Brave. Plus, you can finally listen to those EDM beats (you know the cool songs you found on Sound Cloud that you've been turning down on your ipod during your daily commute to work), out loud and be the trendy kid at the post-game with the under cover super sick songs.
10. When you accidentally sing your sorority song and throw up your gang sign, you won't have to feel embarrassed, because you'll know that frat and srat stars all across the USA are right there with ya. 
Keep Reading...
Show less
Featured
The patriots of the American Revolution aren't the only ones who gave us the rights to life, liberty, and the pursuit of happiness.
3504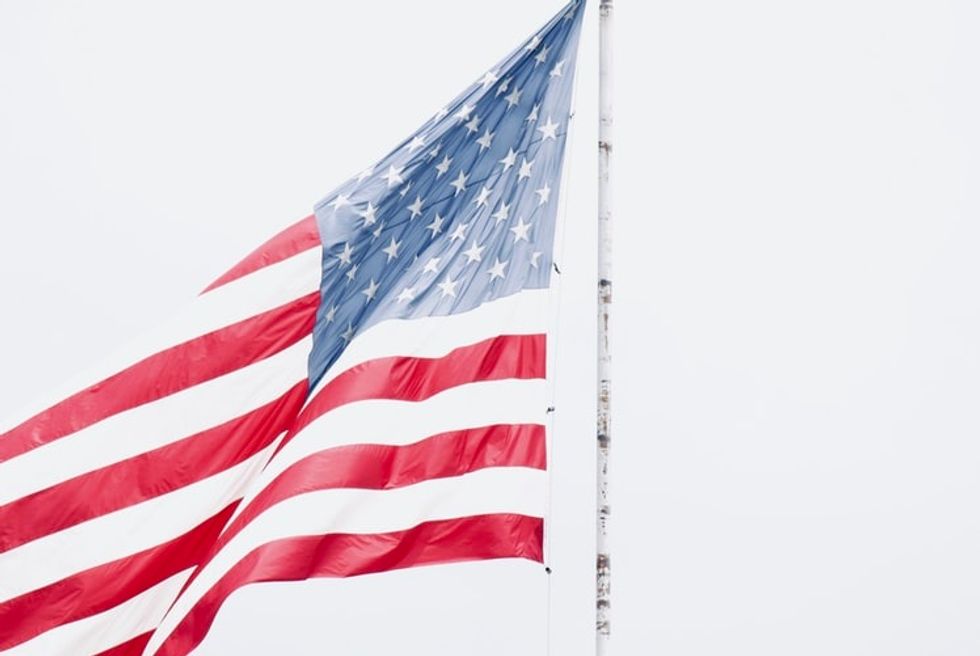 Independence Day is almost upon us, which means that for most Americans, it'll be time to bust out the lawn chairs and grills, gather around family and friends, and praise our history through patriotic garb and grand fireworks displays. It's the one day of the year where everyone forgets their political biases or historic inaccuracies, at least for a while, to look back on the hazy, illustrious history of the United States.
But, while we celebrate what people like George Washington, Thomas Jefferson, and Patrick Henry did for this country, they are not the only ones who embodied the very virtues that our nation loves to advocate for. This Fourth of July, here are ten American women who history tends to forget, despite the groundbreaking things they did for their country.
Who's your new favorite historical woman?
Keep Reading...
Show less
Featured
My childhood would not have been the same without them.
10005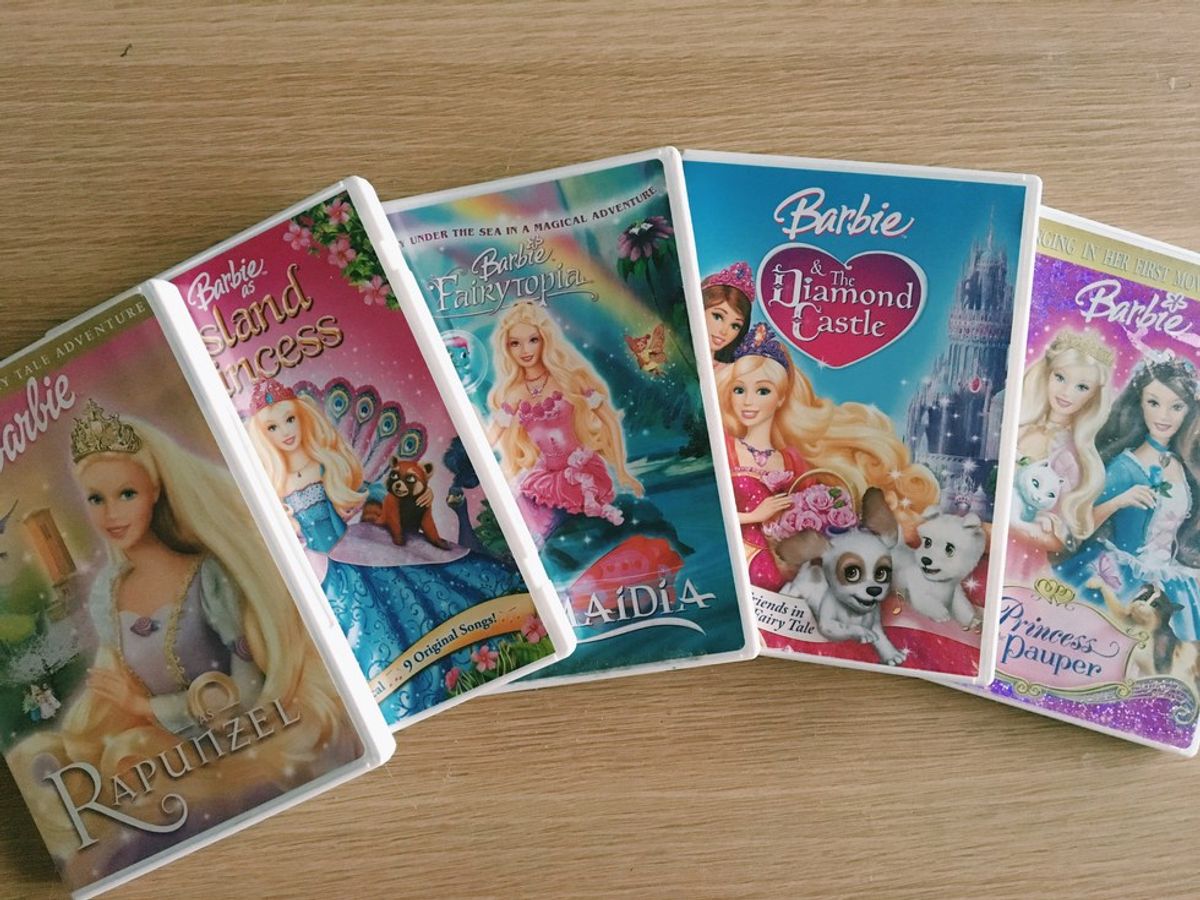 Taylor Hawk
Barbie movies were a huge part of my childhood. I mean huge. If you are like me, I welcome you to take a healthy dose of nostalgia as I explain how Barbie movies shaped my childhood. The movies...
1. Influenced my fashion sense.
I specifically remember begging my grandma to sew me a dress like the one Barbie wore in "Barbie in the Nutcracker".

2. Sparked my creativity.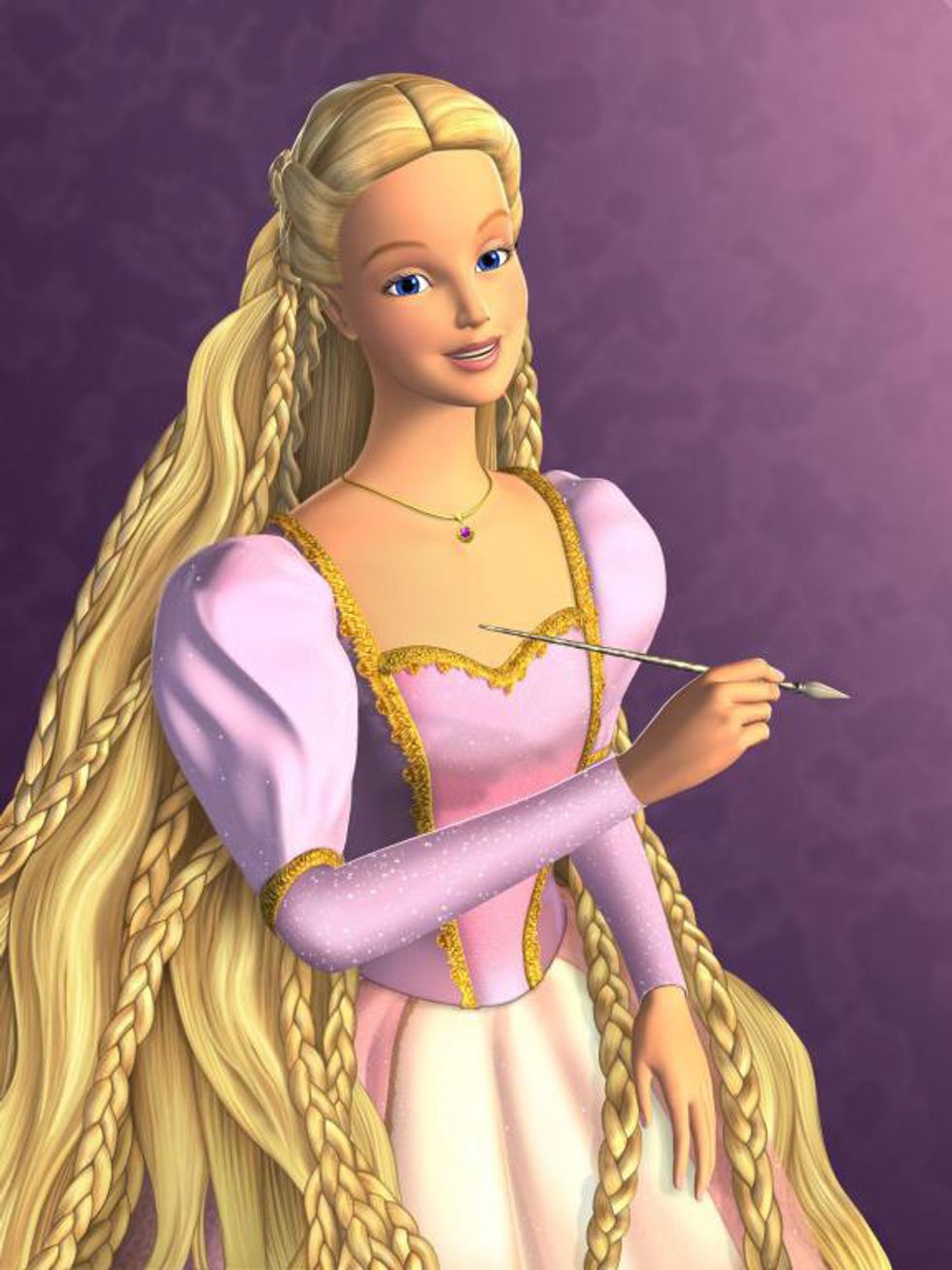 I was inspired to tap into my creative side after seeing Barbie's painting skills in "Barbie as Rapunzel". She was so talented that her paintings were literally magical.

3. Inspired me to take ballet lessons.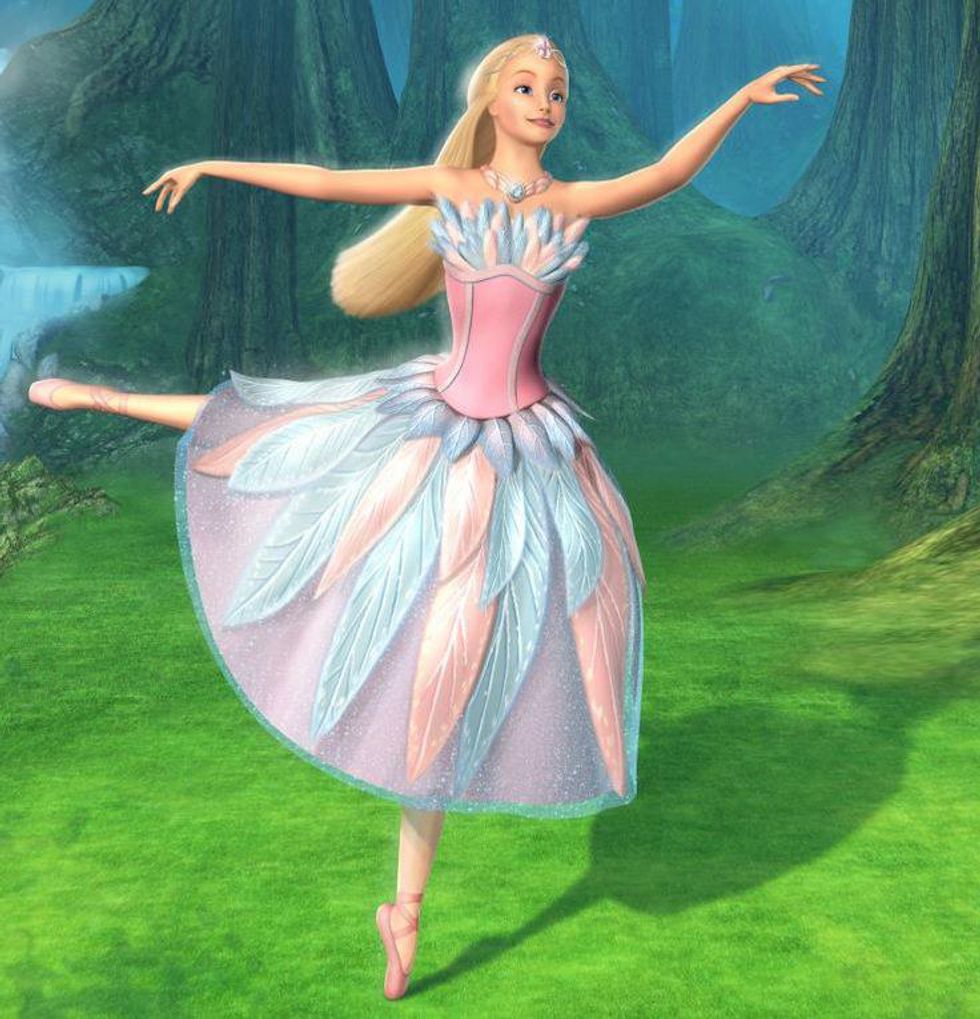 Ballet was a common theme in Barbie's movies. So, I had my parents sign me up for ballet classes. These lessons continued for more than a decade, so thanks, Barbie!

4. ...And equestrian classes.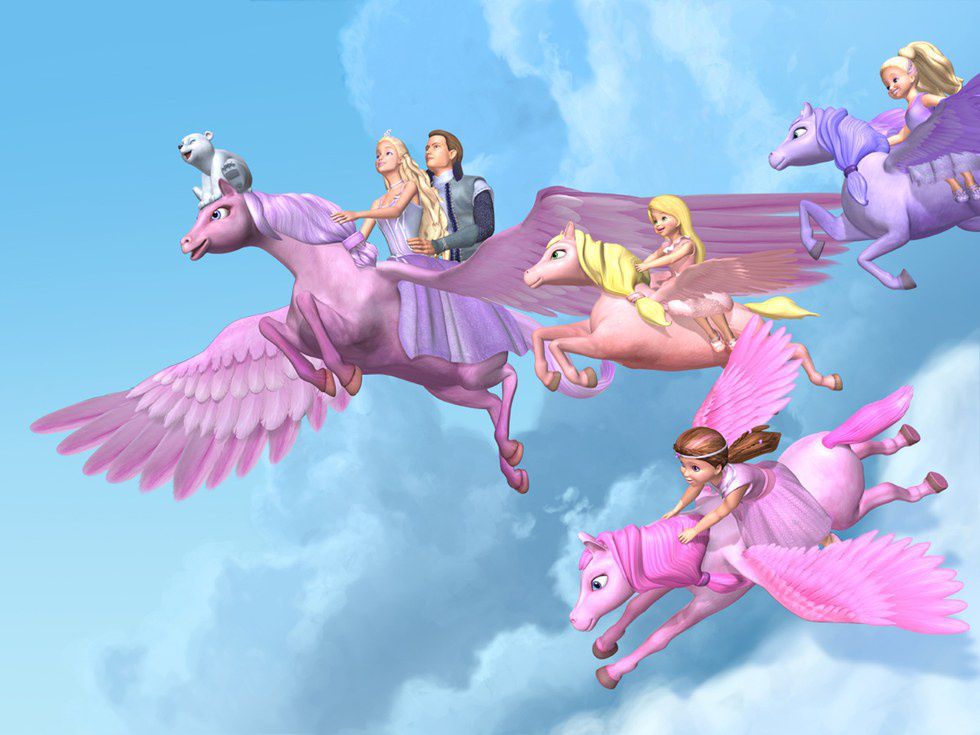 I wanted to ride a horse as well as Barbie rode a pegasus in "Barbie and the Magic of Pegasus". But these lessons did not last as long. I quit in two weeks after being bucked off a pony. So thanks a lot for the false hope, Barbie.
5. Made me believe it was normal to sing at any given time.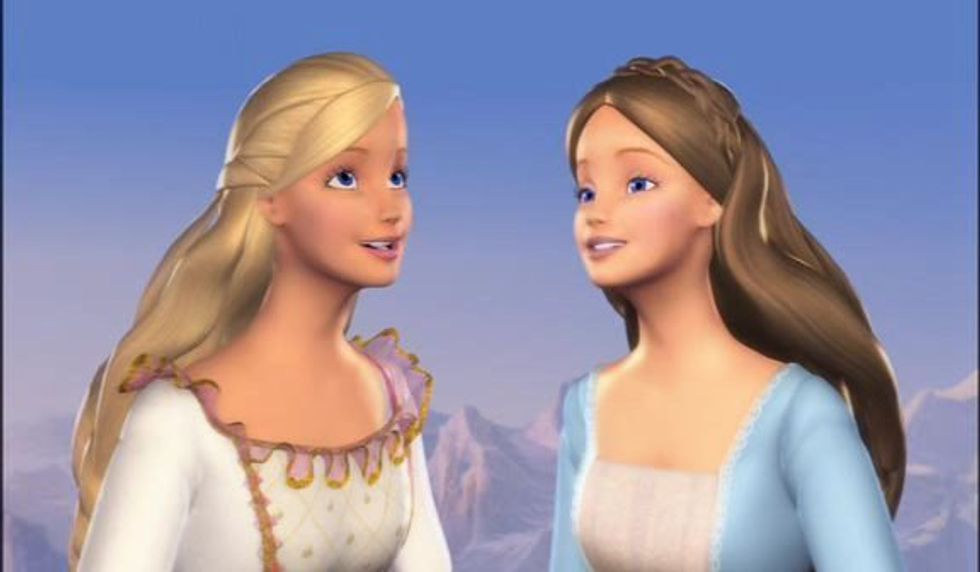 I guess breaking into song in the middle of a supermarket when you're a naive six year old is not seen as acceptable. So thank you for the delusions, Barbie.

6. Challenged my ambition.
If Barbie could be a painter, ballerina and princess, then why couldn't I?

7. Showed me how to be compassionate.
Barbie was always kind to others and always managed to save the day.
8. Demonstrated the importance of friendship.
Barbie and her friends were the original squad goals.

9. ...And the importance of animal companionship.
Barbie always had an animal sidekick. I now apologize to my cat for pinning crowns on her and dancing around the living room while pretending to be in "Barbie as the Princess and the Pauper".
10. Affected my parents' purchases.
These purchases included costumes, coloring books, crowns, castles, and even a life size "Barbie in the Nutcracker" doll. 90 percent of my Christmas and birthday lists were Barbie-affiliated gifts.

11. Taught me how to be classy.
Barbie is hands down one of the classiest ladies out there, no argument needed.
12. Secured my belief in true love.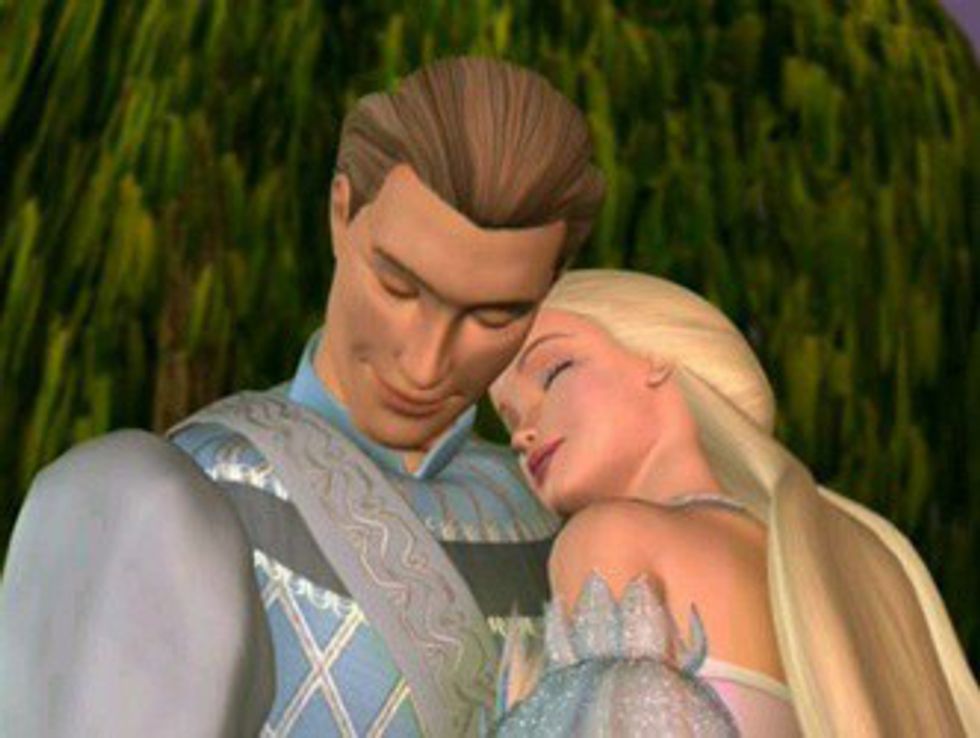 Can you say power couple?

13. Warned me to not trust men with funny hair and/or eyebrows.

This advice has served me well throughout my 18 years.
My childhood would not have been the same without Barbie movies. I owe a lot to her.
So, who wants to join me in a Barbie movie marathon?
Keep Reading...
Show less
Subscribe to Our Newsletter