As we've probably established, I'm a huge Taylor Swift fan. Big enough of a fan that I paid the $13.99 for her newest album, "Reputation", on iTunes even though I already pay for Spotify Premium (sidebar: c'mon Taylor. I thought we handled this whole streaming services issue). "Reputation" is far different from anything Taylor's put out before, meaning it's attracting a lot of critiques. I've recruited two other huge TSwift fans to write up our most brutal review of her newest album, and rate the songs on a scale of 1-10, with 1 being absolutely terrible trash music and 10 being our new favorite song.
...Ready For It

Shauna: Rating- 8
I love edgy Taylor. Edgy Taylor for President 2020!!! She just does not care what people say about her anymore and it's freeing. It reminds me of "Shake It Off", especially the video, how she is making fun of herself to show that nobody can say anything about her that actually hurts her. "I forget their names now, I'm so very tame now" it's lyrics like this that make me think GO TSWIFT ignore the haters. However, the music video sucked. I hated the sci-fi vibe because it is not her image whatsoever. That's why I docked two points from this song.
Emily: Rating- 5
I appreciate the effort on this song. The instrumentals show that she's really trying to evolve and break from the good girl image, but the lyrics don't really keep up. I guess I see about the late night dreams, but that's not any different caliber than living alone in New York.
Leigh: Rating- 7

I like the change of pace for Taylor and I like how it starts the album off with an immediate switch from her old stuff, but overall not the most compelling song on the album and I still don't know how to feel about her rapping.
End Game
Emily: Rating- 5
I'll be honest: this song has been growing on me, but only as a workout song. I feel like it's too safe. It could have been more or less, but it stands in kind of an awkward attempt. I see where she was going with the song, but it didn't quite get there.
Leigh: Rating- 8

Future and Ed and Taylor working together is wonderful. I like how she almost sets herself aside as a featured artist to let the other two shine because the verses that Future and Ed do alongside Taylor's chorus is really cool.
Shauna: Rating- 10
FIRST OF ALL Future being on this song is like a slap in Kanye's face! Especially in this song where she really calls out Kanye, as he has "big enemies". Also gotta love Future here since he shouts out the ATL "I'm in the G5 yeah come to the A-side yeah". Ed Sheeran rapping also made my life. Ed and Taylor are a perfect combination and the whole world knows it. And Ed shouting out his girlfriend and the fact that "something was born on the fourth of July" which is when they essentially started to become a thing, is so cute. Again Taylor can make fun of herself and how here "reputation precedes [her]".
I Did Something Bad
Leigh: Rating- 8
Again, really cool change of pace for Taylor. Seems almost like a distant cousin of her "Bad Blood" remix from the "1989" era, and also one of the songs I'm most excited for her to perform live.
Emily: Rating- 3
Like the lyrics in the verses make me want to start a fight, but she loses me during the chorus. It's too cliché and boring. I feel like it was supposed to be super empowering but it just makes me go like this: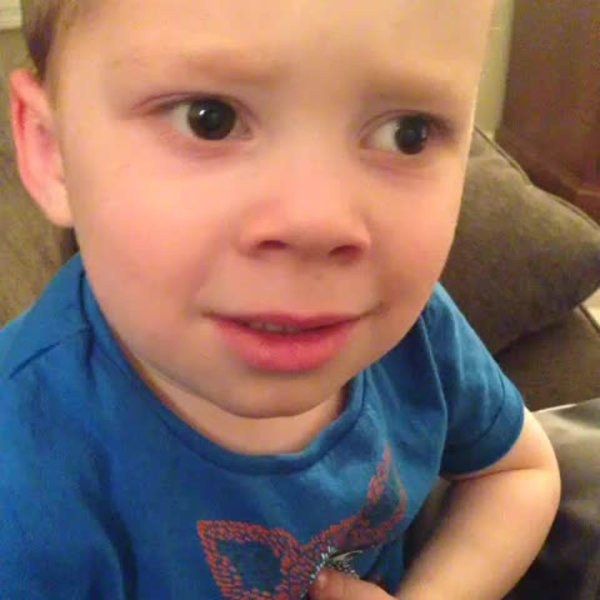 Shauna: Rating- 9.5
This song is an absolute BANGER!! She's playing off her mysterious killer vibe and I love it. There's the ever typical red lipstick shout-out on the bridge that completes Taylors look. She also shows how unapologetic she is about her past actions since she'd "do it over and over again". And another Kanye reference "they've got their pitchforks and proof, their receipts and reasons" but she clearly does not care at all and I love that.
Don't Blame Me
Shauna: Rating- 6.5
Leigh will call me a copycat but this is Taylor trying to make money off her R&B persona from her "50 Shades" song I don't wanna live forever. Her raspy voice and background humming make this song very sensual and mysterious. I personally am a fan but it is off-brand for her. I think her riffs in this song are phenomenal, however.
Leigh: Rating- 6
Seems like Taylor's way of capitalizing on the success of "I Don't Wanna Live Forever," but it doesn't sound as good without Zayn's beautiful voice. RnB Taylor, with her exploring her deeper register, isn't too bad but I think this song, in particular, gets repetitive.
Emily: Rating- 4
She's DEFINITELY capitalizing on the success of "I Don't Want to Live Forever", and maybe it's the love of my life Zayn Malik's godly voice but something it's definitely missing here. At this point in the album, every song is trying a little too hard for my taste.
Delicate
Emily: Rating- 9
I am HERE for this song!!! It's the most casual on the album so far and low key honest and the beat is still solid. I've already decided I'm playing it on repeat while I'm at home and driving around town over break.
Shauna: Rating- 9

She utilized a robot-like autotune a lot in this song which docks a point for me as I hate when singers do this. But this song also paints a perfect picture of how she has a really hard time dating and that she's clearly so happy with Joe. I vibe so hard with the chorus. Relationships are confusing at the beginning and the isn't it questions she asks are so valid and relatable!! Also, the song has a quality that just makes me want to drop everything and dance. I literally cannot stop myself from swaying to the beat while I write this!
Leigh: Rating- 9
I love all of the songs she's written about Joe on the album. I love her softer side and the verses of this song are soooo good. Another weird instance of Taylor's deeper register but in this case, I think she pulls it off in this song.
Look What You Made Me Do
Shauna: Rating- 7
I hate overplayed songs which is why I had to go lower on this song. This has been played a million times on the radio and throughout Taylors promotional branding and it is a good song but I've heard it a few too many times. Edgy Taylor is back and kicking ass but this song just makes me think of a meaner edgier less lovey version of "Blank Space" to be completely honest. She also devoted half of her album to Kanye which is a bit much; however, her lyrical genius is showcased here with plays on words that tell listeners exactly who this song is about. Props to the video, there's a lot going on but it is very well done.
Leigh: Rating- 9

"The old Taylor can't come to the phone right now… why? oh, cause she's dead!" 'Nuff said. total mic-drop fuck-you banger and I love it.
Emily: Rating- 3
I'm over it. We're not talking about it anymore.
So It Goes…
Emily: Rating (when I'm listening to it)- 6
THE CURSE!!! I can never remember the melody or lyrics or general aesthetic of this song unless I'm listening to it. When I listen to it though, I approve; it's a banger. But the whole "what is this song even about" thing is getting frustrated.
Shauna: Rating- 6.8

I like this song but it truly is cursed. I cannot think of any lyrics except for "my magician" and "lipstick on your face, so it goes". Fan threads have been marveling over this absurdity. Good beat, mindless lyrics.
Leigh: Rating- 6

Honestly a pretty good song except for The Curse (once the song changes, I can literally not remember for the life of me the melody or the lyrics, no matter how many times I listen to it).
Gorgeous
Shauna: Rating- 7.25
Minus one point immediately because the chorus is just stupid. Why would she not be able to say something to him because he's pretty? It reminds me of the Hannah Montana song "See You Again" when she stutters and freezes and can't talk to a boy. I enjoy the verses a lot more but they don't make up for the chorus. It's catchy at least!
Leigh: Rating- 10

Ugh, I love this song. I loved it when she released it as a single and I like how she puts it on the album as a bridge between her past albums and this new vibe she's going for. Brings me back to some of my favorite songs from albums past but also keeps things new (and as I've said before, I love any song she writes about Joe).
Emily: Rating- 7.5
This literally could have been a "1989" b-side I'm such a fan. This is just an objectively good pop song it's so catchy and bubbly. Plus the lyrics are relatable to anyone who goes out just on the off chance they might see one person.
Getaway Car
Emily: Rating- 9
BITCH!!! HOLDS!!! NOTHING!!! BACK!!! I had to look up the exact timeline of Taylor and Calvin Harris' romance, and the fact that he left a girl for TS and then she says, blasé as hell, "Should've known I'd be the first to leave/ Think about the place you first met me." She gives literally NO shits about what people think about her in this song, and I'm a huge supporter of that.
Shauna: Rating- 10

THE BEST SONG ON THE ALBUM. Seems to be about Tom Hiddleston and how their relationship was doomed since she was dating Calvin Harris when they first met. Such a fleeting and flirty song but also somewhat tragic. It's not wrong, nothing good can start in a getaway car!
Leigh: Rating- 10

My favorite song on the album by far. A distant cousin of "I Know Places" and "I Knew You Were Trouble", it's an emotional banger that shows Taylor's more self-deprecating side. has a compelling beat and the kind of metaphor-rich lyrics that has been thus far missing from "Reputation".
King of My Heart
Leigh: Rating- 10
Another beautiful song she wrote about Joe, and a nice soft side to see from this hardened album. the "and all at once" in the chorus paired with the way the beat swells simultaneously is also an awesome moment in the album production-wise
Shauna: Rating- 9

I love the foreign feel of this song, it reminds me of "1989" but also like nothing Taylor has ever done before. The line "We'll rule the kingdom inside my room" tugs on my heartstrings because she's had to keep her whole relationship with Joe so private but clearly she made the best of it if they match up perfectly down to "body and soul" This song makes me happy because it's so clear that Taylor is happy!!! My only critique is the autotune and robot sound of the backup vocals. Taylor is not an EDM artist and it was a weird thing to throw in and you see it pop up throughout the album sporadically.
Emily: Rating- 4
I originally liked this song, but it's grown so annoying. We were doing so well, Taylor, why'd you have to go back to trying so damn hard?
Dancing With Our Hands Tied
Leigh: Rating- 5
My main issue with this album is that its a little too over-produced and I miss more of the stripped away ballads that Taylor's known for, and this song, in particular, is way too overproduced in conjunction with the content. Lyrically and instrumentally I feel like it's out of sync.
Emily: Rating- 4
It might not be my favorite song ever or even my favorite off the album, but I'm not opposed to this song. I would put it on a playlist and listen to it casually, but I can't think of a mood I would be in that would call for this song.
Shauna: Rating- 7

Good song overall but a bit boring. Again definitely more in the "1989" category even edging on "Red" (the best album ever). She mentions this "bad feeling" a lot and I find it so vague along with the song as a whole. Good beat, fun chorus but I don't think this song is anything super special.
Dress
Emily: Rating- 3.5
Why are you trying so hard Taylor???? You're one of the top singers in the world, and yet this feels like high school poetry over a cool bass line. This is such a cop-out, Taylor, I'm ashamed.
Shauna: Rating- 9.9

This song is a GEM. It's clear that it's a sign of Taylor's true depart from strictly family-friendly music as it's an extremely sexual song. I also have sneaking suspicions along with many Taylor superfans that this song is slightly about Ed Sheeran but that's a story for another post. I love her quiet verses and building choruses. Her twisting words in the bridge get me every time I listen to this song! And I really think the music is beautiful. I love this song so much!!!
Leigh: Rating- 8
I love Taylor's raunchy side and that shes finally showing that side of her, but her breath noises make me so uncomfortable like you're hearing your best friend have sex in the room over from you during spring break. Besides that, the song is pretty good.
This Is Why We Can't Have Nice Things
Shauna: Rating- 10
Another ABSOLUTE BANGER!!! She just wants to let loose and have fun but drama just holds her back every time, and unfortunately, that's life in the spotlight. She gets angry here and I think she channels that anger perfectly through the song. I LOVE the southern drawls she calls on cheers-ing to her mama and baby, etc but then whips out some classic Tswift mid-song talk about how she can't even joke about forgiveness for the person the song is about! It's a quintessential Tswift song and I honestly couldn't ask for anything more in a song.
Emily: Rating- 7
This song is extra as hell, and I love it. I'm all for this song. I play in the shower, when I'm getting dressed, when I'm walking to classes, probably when I'll drive, maybe at my wedding. I love this pettiness and how it's so much better executed here than in LWYMMD.
Leigh: Rating- 9
Similarly to "Look What You Made Me Do", this is a fuck-you mic-drop kind of banger that I love. Me, being such a petty hoe, loves watching other people be petty hoes, and this is the pettiest song on the album. I also love when she speaks in the middle of songs (a la "We Are Never Getting Back Together", "Story of Us", "Look What You Made Me Do"… it's a tried and true Taylor staple but it gets me every time).
Call It What You Want
Leigh: Rating- 10
GOD, she writes good songs about Joe. The pre-chorus in the second verse is one of my favorite moments in her entire discography, and I love how she shows us that she still has "1989" in her while also evolving on that kind of sound.
Shauna: Rating- 9

Unpopular opinion but this was my favorite of the early release songs. I love how she says her baby is "fit" in total British slang and really shows that her baby doesn't care about the rumors and drama that will forever surround her. The bridge is so perfect connecting the slow verses to the pop-y chorus. Her vocals and harmonies are so on point here and I'm happy because she's happy! I'm a little thrown by the initials on a chain around her necklines but that's probably because I'm pessimistic love wise and a strong feminist.
Emily: Rating- 6
I see the appeal of the song and the lyrics are so much better than in most of the songs on the album. I'm glad she has Joe because it seems like a far healthier relationship than the ones she had with Taylor, Harry, Joe, John, Calvin, Connor, Tom, and Ed.
New Year's Day
Emily: Rating- 9.5
Catch me on every single New Year's Day going forward crying and swaying and singing this song. Or every day for that matter because this is such a Taylor Swift song that it hurts. This song deserves a whole romantic comedy because that's the amount of emotion it gives off. She saved the best for last, and it did not disappoint.
Leigh: Rating- 10
Finally, the piano ballad I've been craving this entire album! Soft, sensitive, quiet, showing off her natural talent with stripped down vocals and background track that doesn't overpower her — this song is such a nice change from some of her more over-produced tracks. Good to know that Taylor still has this in her, I would like to see more of this moving forward.
Shauna: Rating- 9.5

PERFECT way to end the album. A nice soft love song to close out an insane album. The lyrics here are a little all over the map which is a little hard for me to like. She goes from specific stories to general feelings and metaphors too fast for me to completely keep up. However, I think the message of the song is absolutely adorable and the fact that she will clean up after the party with him just shows that she isn't some naive 15-year-old singing about classroom crushes. This album is her life. "Reputation" is Taylor opening a door into her personal life for us and that's extremely hard. She's very vulnerable in this song which I don't think you can see in any of the other tracks. I appreciate it so much and it was the most beautiful way to say goodbye to us for now.
OVERALL
Leigh: Rating- 8.5
My overall thing about this album is that the verses have so much potential but in half the songs she loses me at the chorus bc the lyrics are oversimplified and cliche and the beats are overproduced. I like her edgy side, but her lyrical intricacies are usually her selling point and she's missing that in most of her songs.
Shauna: Rating- 8.75

Taylor Swift could release a track of white noise and I'd love it. Taylor has been my role model for a decade and I'm extremely loyal, she literally raised me. However, I agree with Leigh: she has so many great verses matched with choruses that don't work as well.
Emily: Rating- 7.75

I think I was hoping for something more in the 1989-Red relatable pop category, and instead, Taylor came in with receipts reminding me of the year I hated her because she dated Harry Styles. I'm not saying I don't love this album, but I'm not as blown away as I was hoping I would be.