I've seen Taylor Swift in concert twice now, own all of her CD's, and look up to her as a person. She's a great musician, as well as there is a multitude of reasons she deserves some credit around here.
1. She writes from the heart.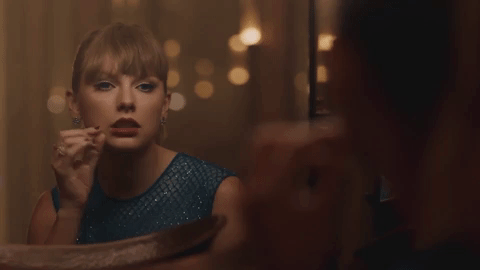 Giphy
Whether she's telling a love story or a tale about a friend, you can tell she really puts her feelings into her work.
2. She is the youngest recipient of the Grammy award for 'Best Album'.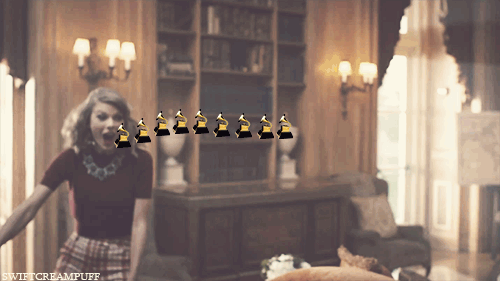 Giphy
She received them for 'Fearless'.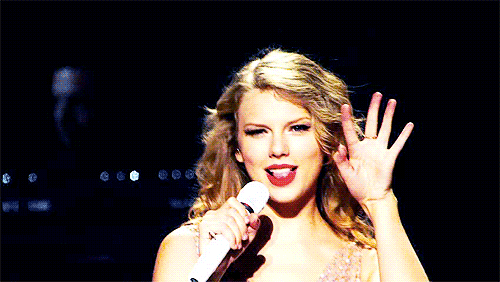 Giphy
According to a Taylor Swift Fan Page, "Swift is the first artist since Beatles to have four consecutive albums (Fearless, Speak Now, Red, 1989) log six or more weeks at #1 on Billboard's Top 200 Chart."
4. She breaks genre stereotypes.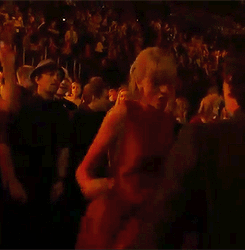 Giphy
Starting off in country, Taylor has broken that mold and moved into more of a pop genre.
5. She is a loyal friend!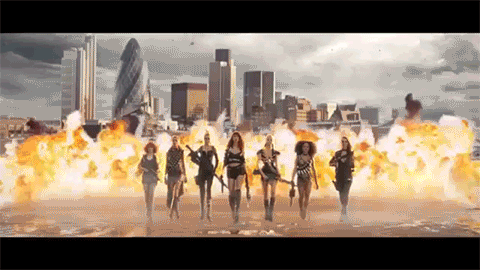 Giphy
She's been holding on to her squad for years and years.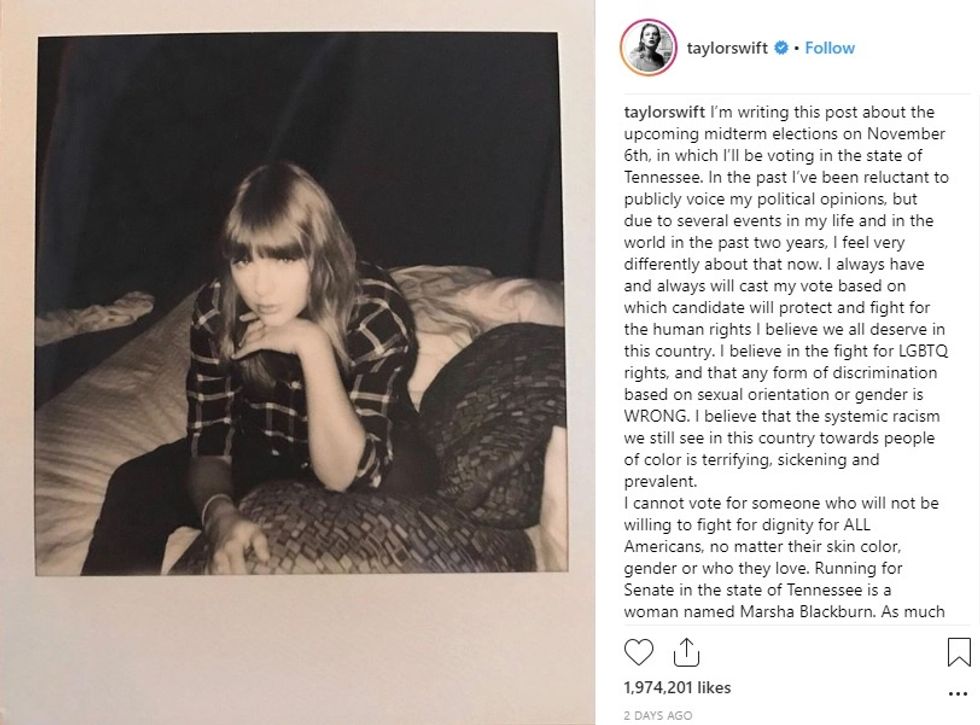 https://www.instagram.com/p/BopoXpYnCes/?utm_source=ig_web_copy_link
Stated by CNN, Taylor's most recent Instagram post caused a massive spike in voter registration.
7. She is funny!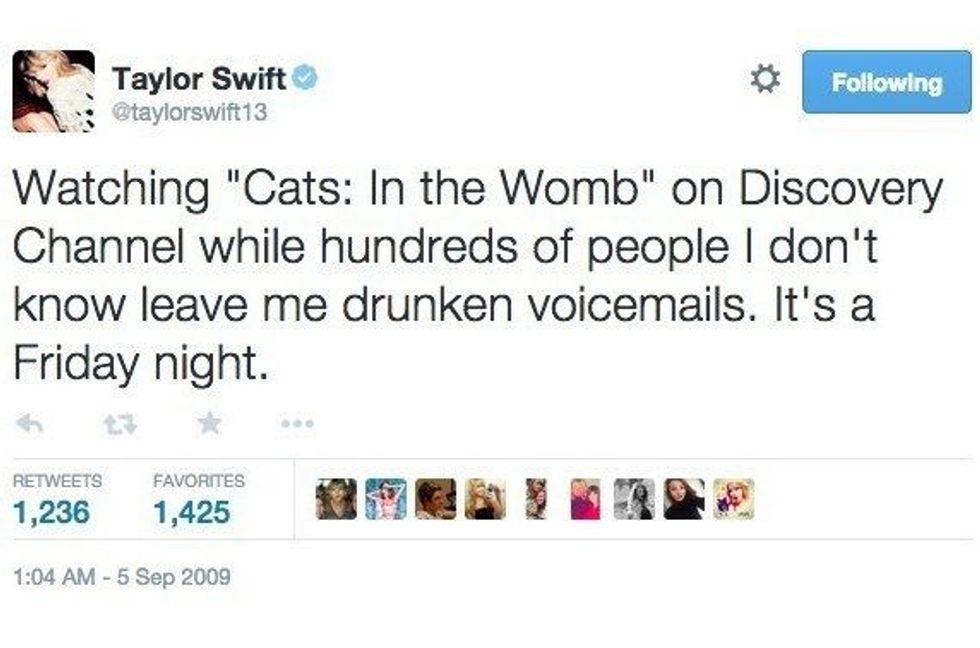 https://za.pinterest.com/pin/539798705319201506/?lp=true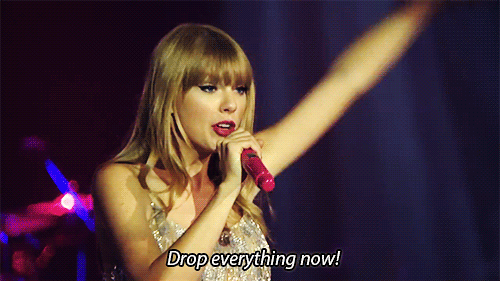 Giphy
According to the Look To The Stars Foundation, Taylor has contributed to over 30 charities including the Make-a-Wish Foundation, Habitat for Humanity and Save the Music Foundation.
9. She has the inner monologue of, well, all of us.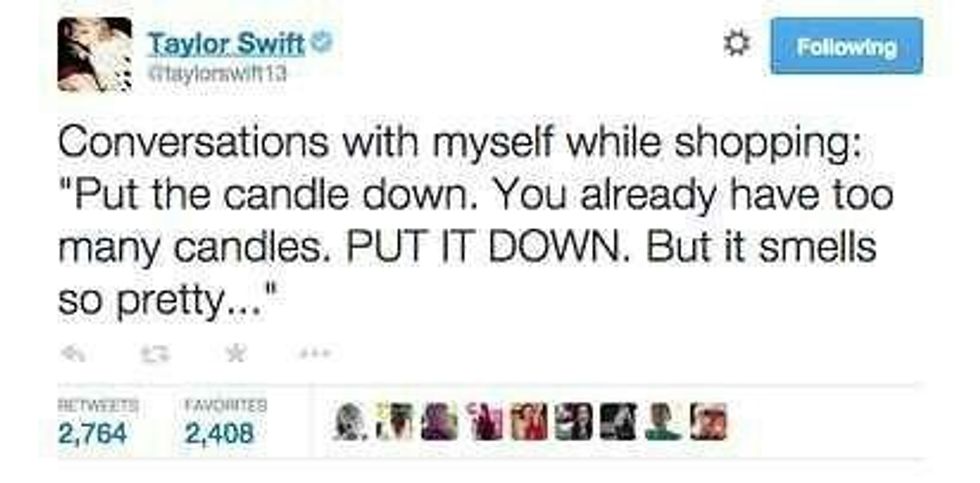 https://za.pinterest.com/pin/539798705319201506/?lp=true
10. She knows how to throw shade too. 
She posed in a bathtub during the "Look What You Made Me Do" music video, mocking Kim Kardashian's robbery where she was gagged and thrown in a bathtub. Classy.
11. She loves animals, especially her cats Meredith and Olivia.
12. She's won the most American Music Awards ever awarded to a single artist in history.
13. And she's still just a regular young woman.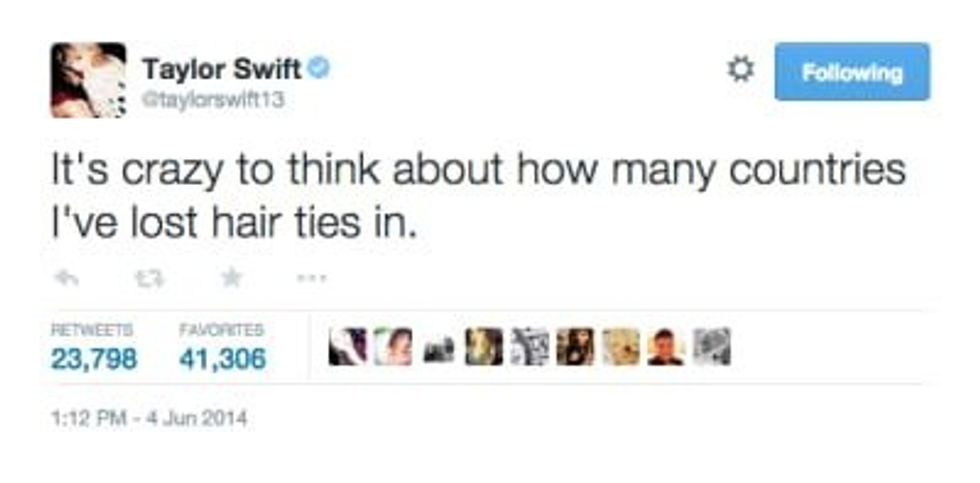 https://www.pinterest.com/pin/336925615855857544/