During quarantine, I made it my mission to find the best chocolate chip cookie recipe. Considering Google has about 90,400,000 results when you type in "best chocolate chip cookie recipe," this wasn't exactly the easiest task.
I wanted to find a recipe for cookies that are chewy yet soft at the same time. I didn't want teeth-breaking your teeth, rock-hard cookies.
After years of watching Buzzfeed Tasty videos but never making anything, I finally decided to try out their "Best Chewy Chocolate Chip Cookies" recipe.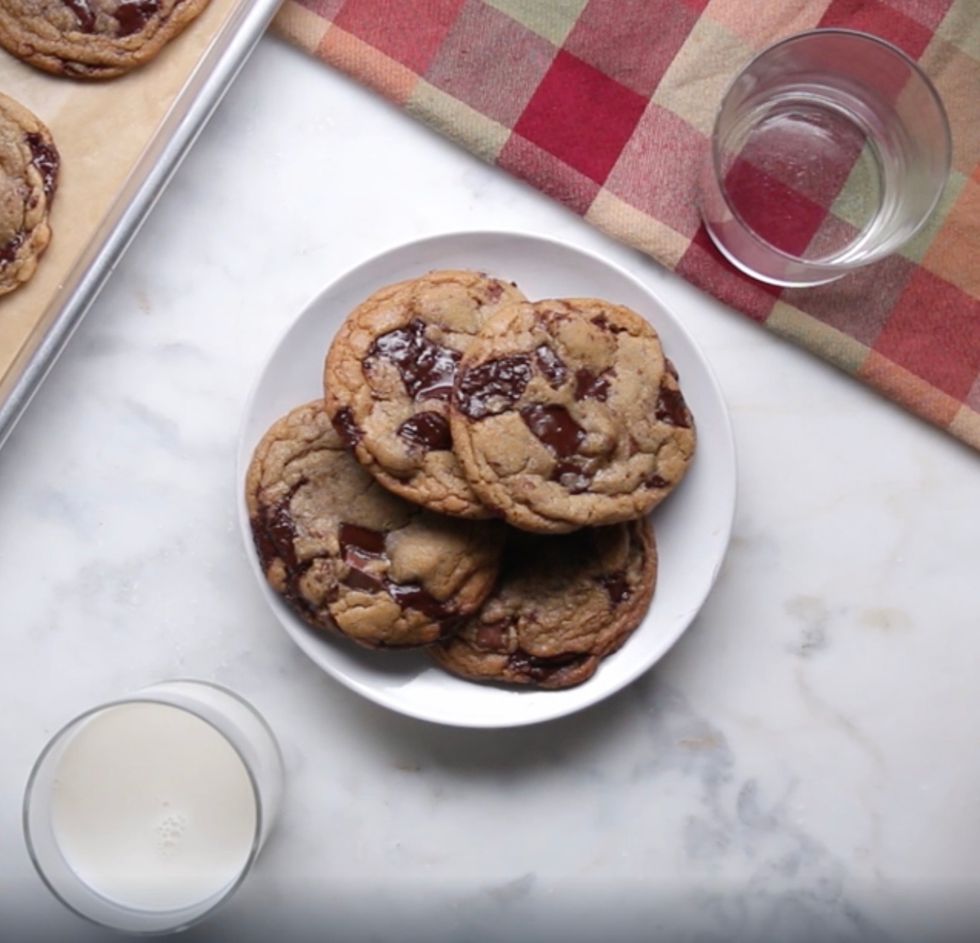 Buzzfeed Tasty
I will never use another chocolate chip cookie recipe again.
Yes, they're that good.
The recipe calls for your typical chocolate chip cookie ingredients, with the addition of two different kinds of chocolate chips, (or chocolate chunks, as the recipe calls for).
It also requires you to chill the dough for at least 30 minutes. Coming from an impatient person, the wait was worth it.
The result created the perfect soft, chewy cookie. They were a hit in my house and were gone in an unspeakable amount of time. I even delivered some to my friend who is not a fan of cookies, and she said they were the best chocolate chip cookies she's ever had.
I don't know what more I can say other than the fact that you have to try out this recipe!
If you like chocolate chip cookies (why wouldn't you?), I guarantee you'll love these.