My boyfriend and I started this trip with the intention of seeing some friends, visiting some family, and seeing some new places. We had cut the trip down to about two weeks so we didn't have to worry about money or taking time off of work. We started with a quick stop at the University of Minnesota to see some friends. The next morning we left tired but motivated.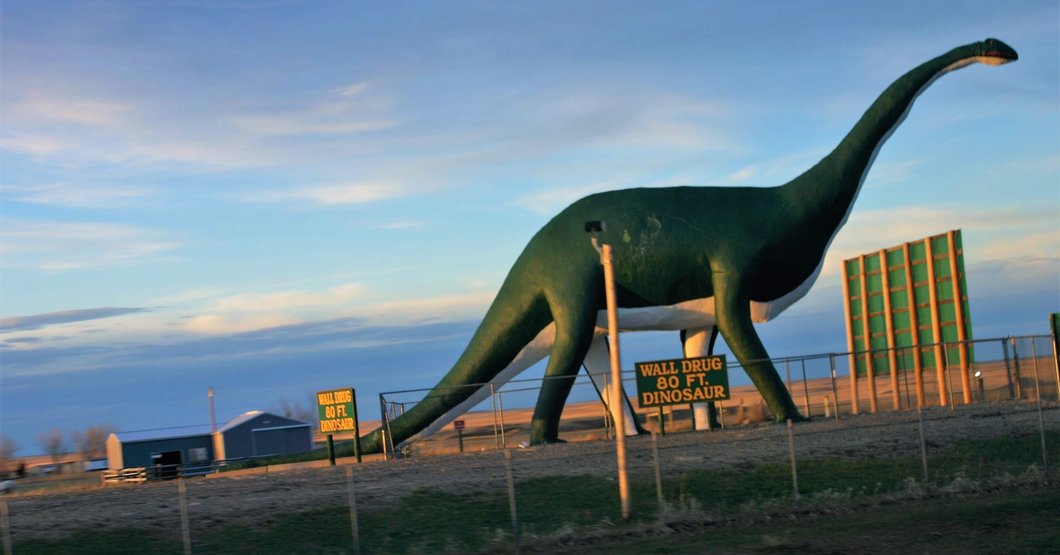 Wall Drug 80 Ft. Dinosaur, Wall, SD
We drove across South Dakota, through Wyoming, and finally to Utah two days later. The views on this part of the trip were far more interesting. We stopped at Wall Drug but it was a little late so it was closed. The Badlands became a normal part of the scenery throughout South Dakota and as we entered Wyoming the rolling hills became imposing mountains. In Salt Lake City we visited Antelope Island.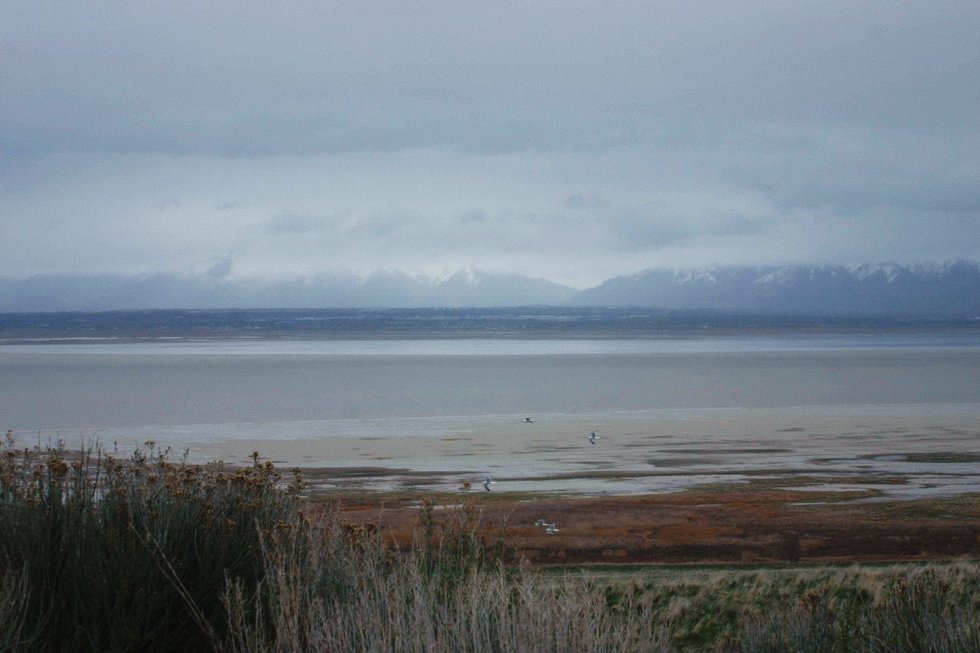 Antelope Island State Park, view of the Great Salt Lake from Antelope Island
Antelope Island was about an hour drive from downtown Salt Lake City, even with rain and traffic. After paying an entrance fee to the state ranger at the gate, we drove along a narrow isthmus. As we passed the visitor center and continued on the road to the ranch within the park. We ran into some unexpected friends.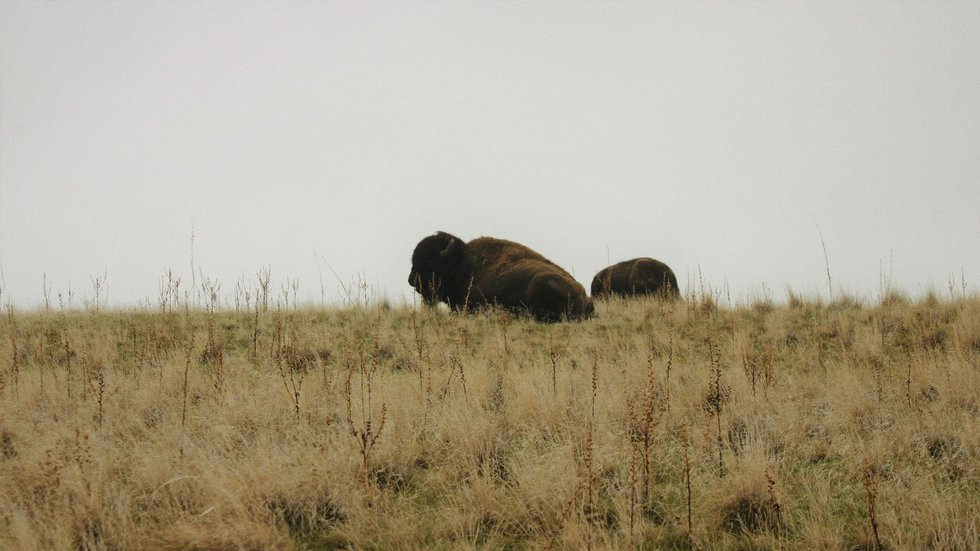 Bison in Antelope State Park, UT
After stopping to take pictures of the bison, we reached the ranch and went to the bathroom. From The Great Salt Lake, we traveled south to Zion National Park.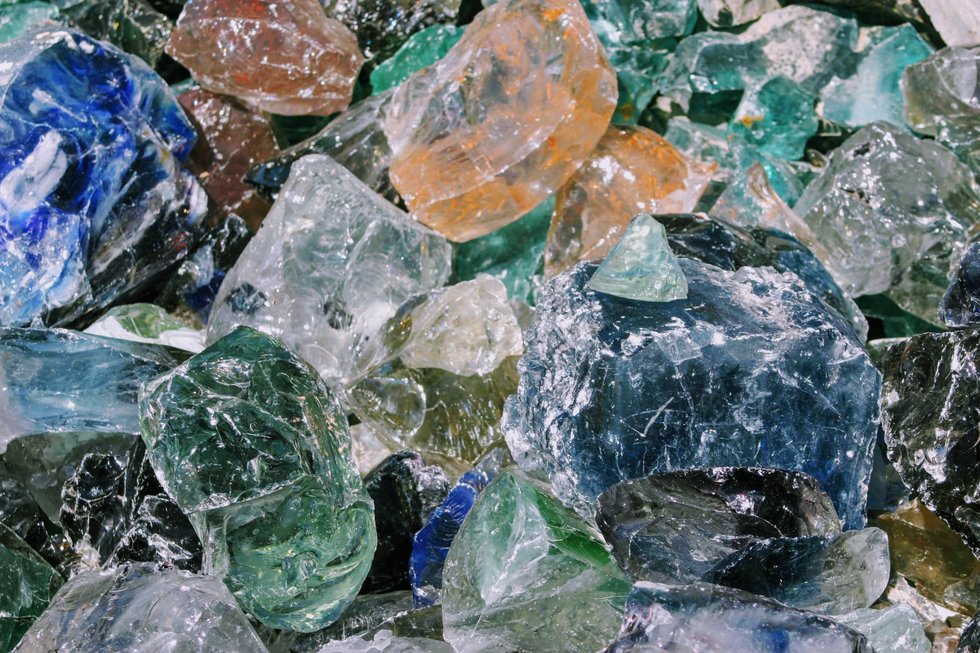 Rocks and crystals being sold in a town near Zion, UT
We then went past another gate. This time we showed our annual pass and I.D. then we parked the car and boarded the bus to the hiking trails. My camera was charged the sky was cloudy and gray and the misty clouds in the sky translated into chilly conditions to fellow hikers venturing out to the waterfalls. Oh, but what a sight these waterfalls are. There are two very easily accessible waterfalls.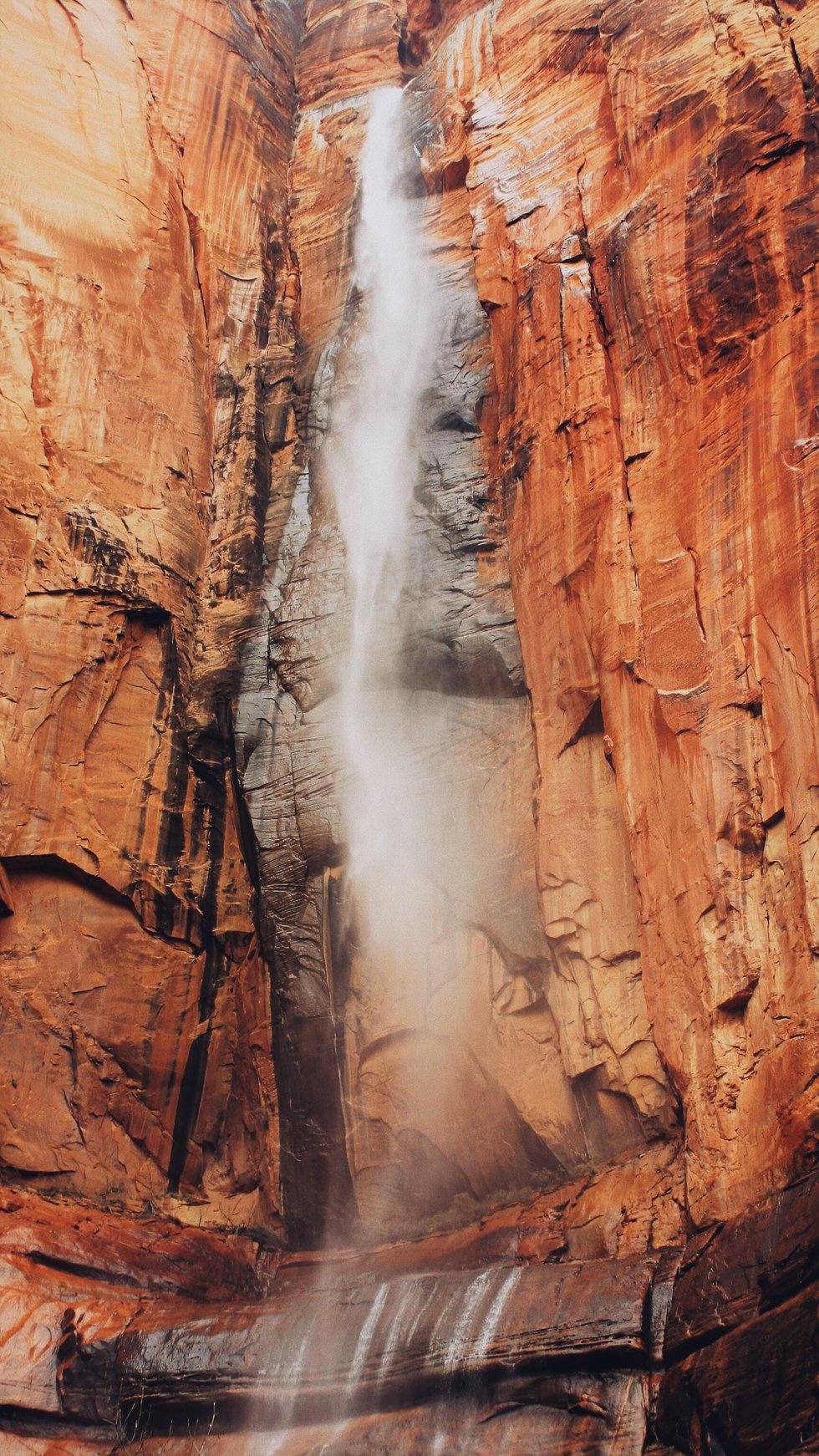 Taken on the Lower Emerald Pools Falls trail in Zion Nationa Park, UT
These waterfalls are clearly gorgeous. Combined with the dreary weather and the fact that it was off season, there weren't very many tourist and very few rock climbers. It was an exciting experience it felt like exploring a new frontier while in the safety and ease of a handheld tour through Utah's unwelcoming geography.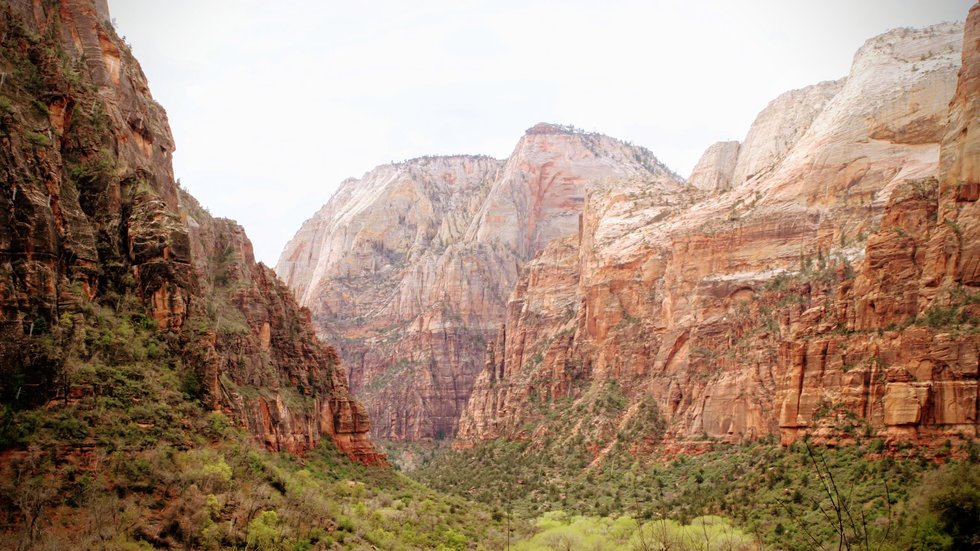 Weeping Rock Trail while mist covers everyone
We were pretty tired and there was a lot of walking, bickering, and picture taking. After this hike, we walked back to the bus and stopped at the gift shop. Jack bought a shirt and I got a sticker then we go back to the car and went to our next location.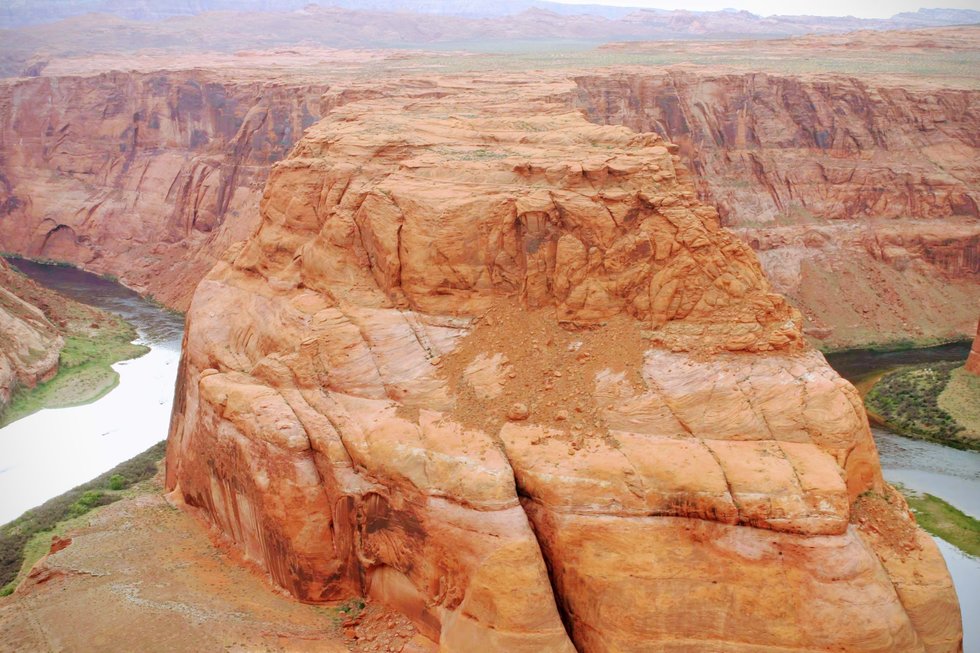 Horseshoe Bend, Page, AZ
After a pretty confusing and winding drive to Arizona's border, we ran into a group of the car also looking for hotels and a something to do. We were in Page, Arizona at this point. We decided to park the car and take the bus to Horseshoe Bend which is suppose to be a similar must-see viewing point. We followed other families and couples dragging their strollers and kids up and down the red, rocky path with cameras in tow, of course.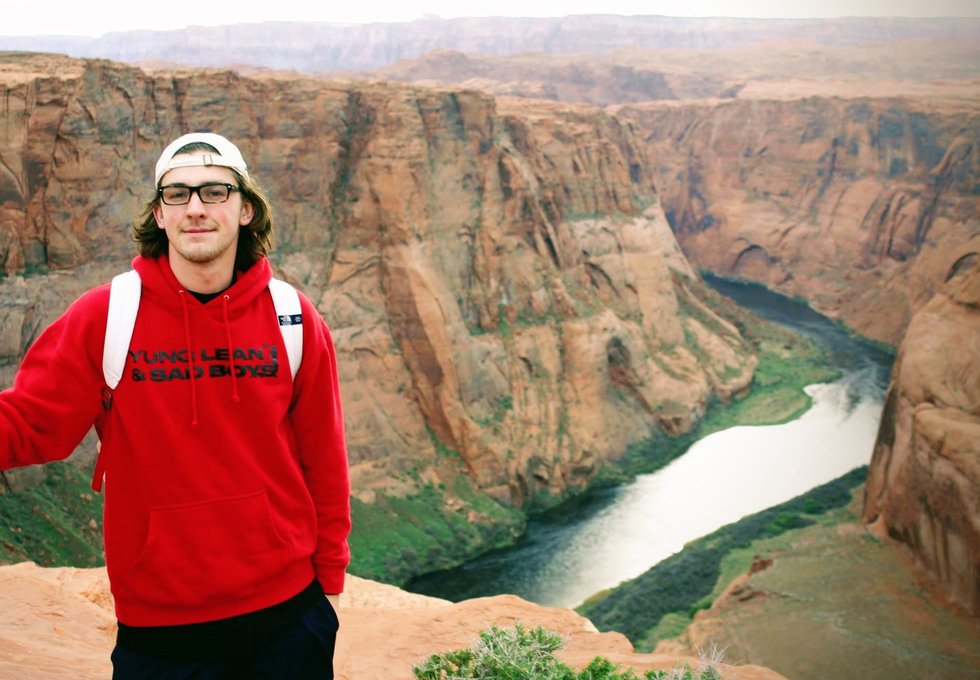 Horseshoe Bend, Page, AZ
We spent the night in Page and got up the next morning refreshed and ready for the Grand Canyon and Pheonix.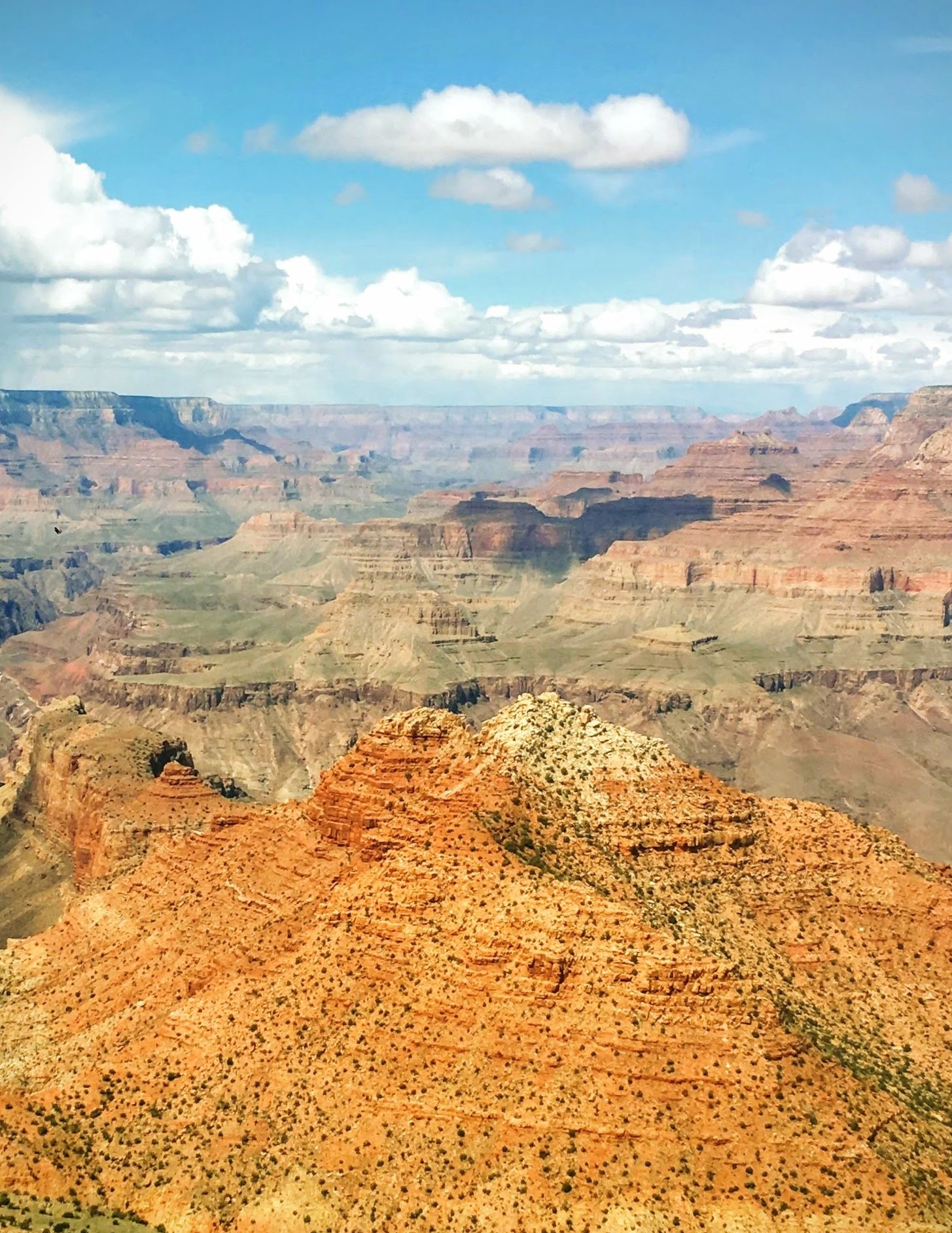 The Grand Canyon, Grand Canyon Village, AZ
This drive was crazy. We drove into the first observation point, it was already one of the busiest places we had been the entire week. Every stop had a restaurant, a gift shop and a paved trail to the South Rim. While we walked and people watched it started to rain and we quickly hustled to go take pictures.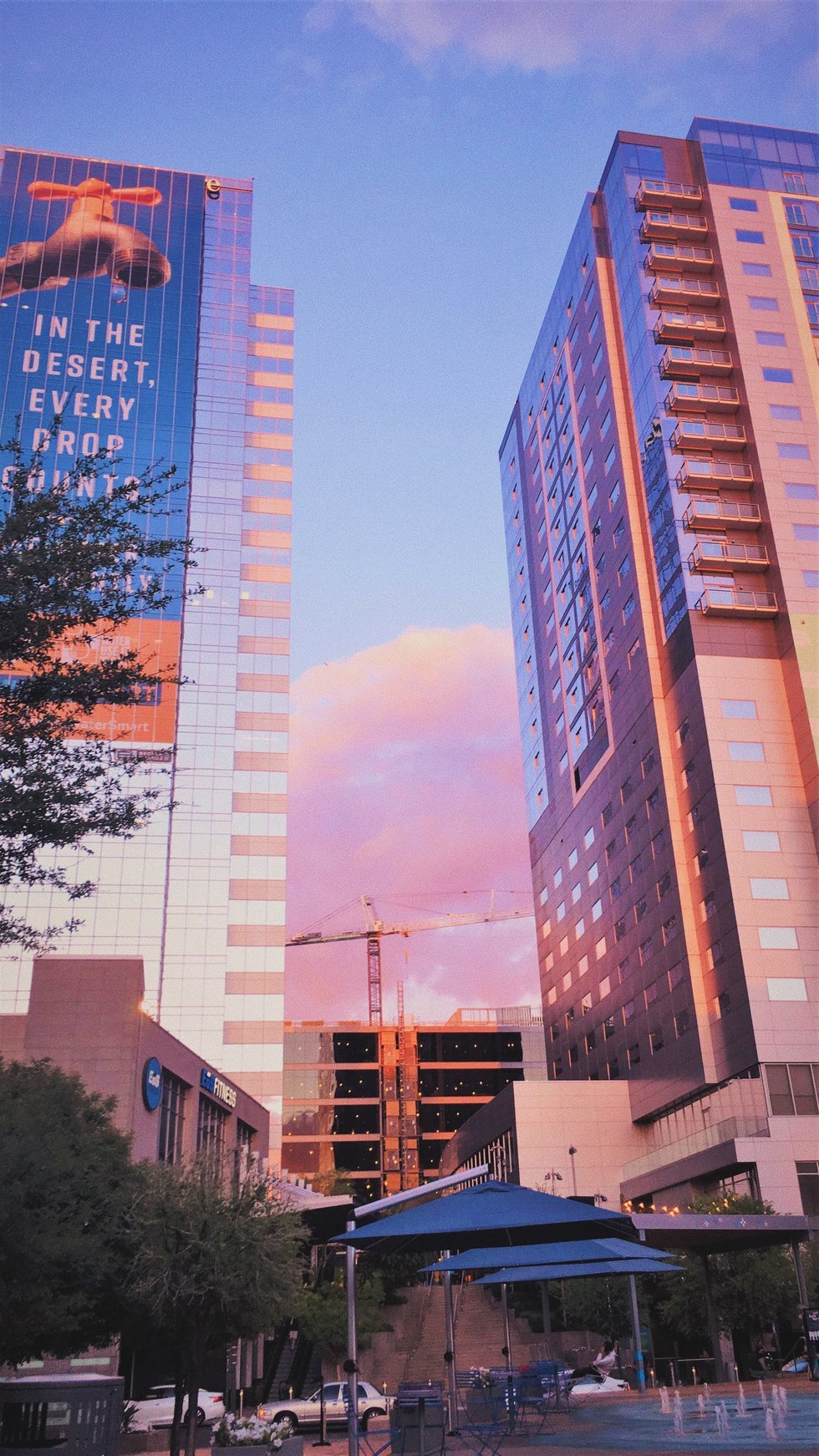 CityScape, Pheonix, AZ
We were in Pheonix mostly for business. I went to my college orientation where I signed up for classes and met some new people. That night we went out for dinner with a friend in Tempe and saw the rest of Downtown Pheonix before leaving the next morning.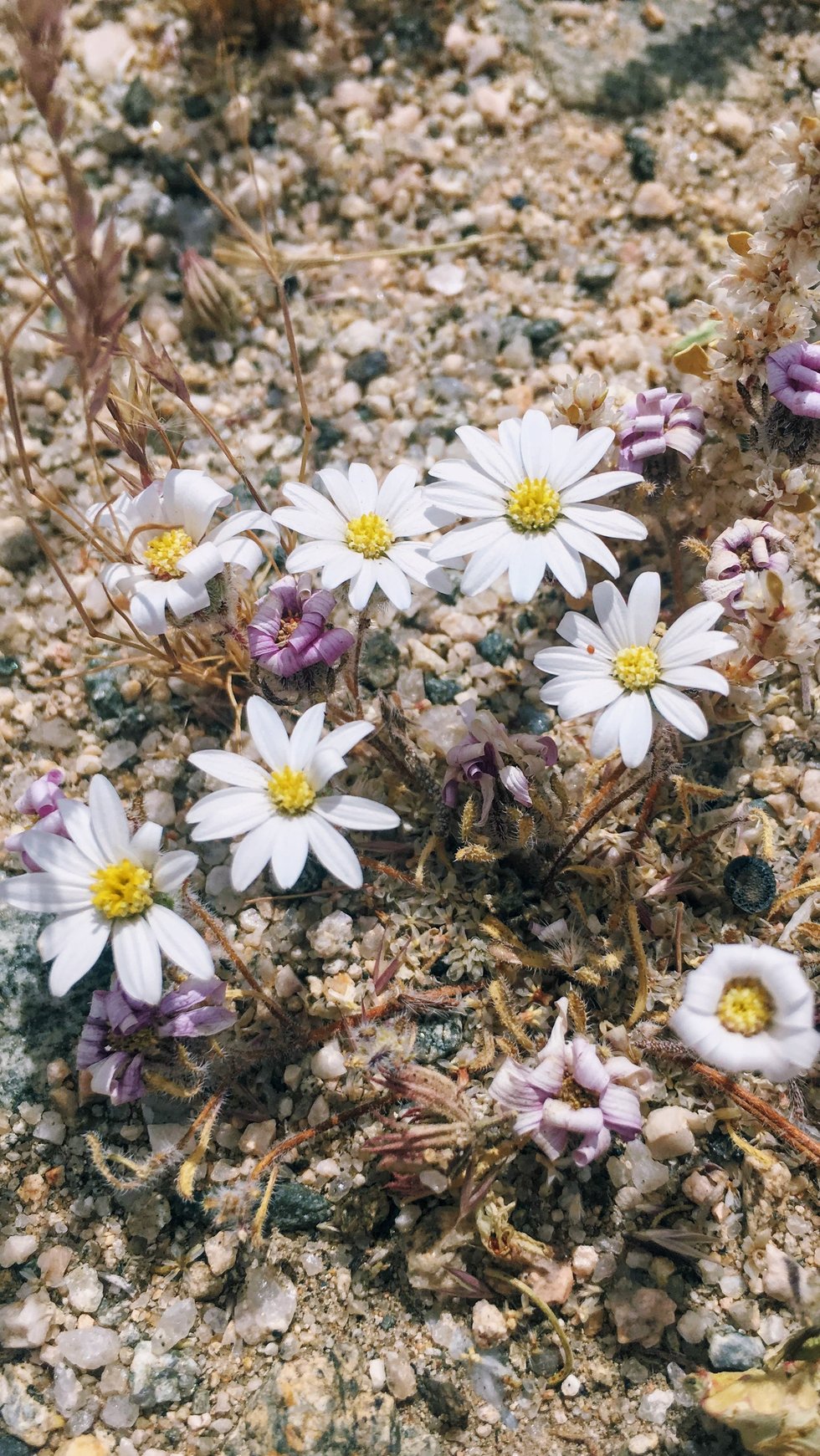 Joshua Tree National Park, CA
The flowers in Joshua Tree were a highlight they were so pretty and they were everywhere. As we drove through the park every five to ten minutes the view would change completely. The park was a mixture of beautiful flowers, strange plants, and sculpture-like rock formations, all of which are set in a desert creating an alien landscape.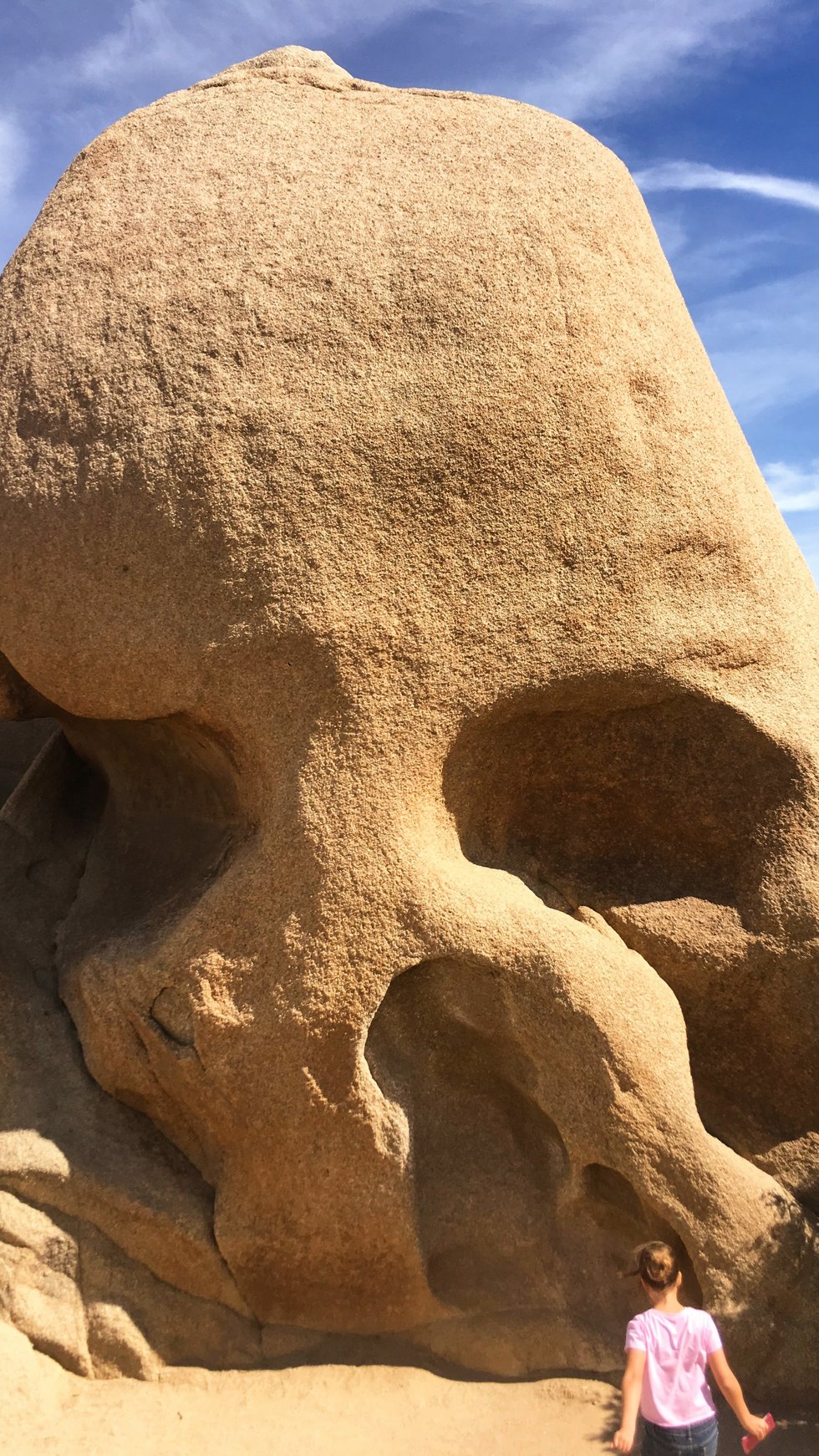 Skull Rock, Joshua Tree National Park, CA
The rock formations were abundant and there were lots of places to pull over to take pictures or boulder or hike. I was pretty nervous the whole time. My wrist was in a cast the whole trip which made me trying to keep up with Jack impossible.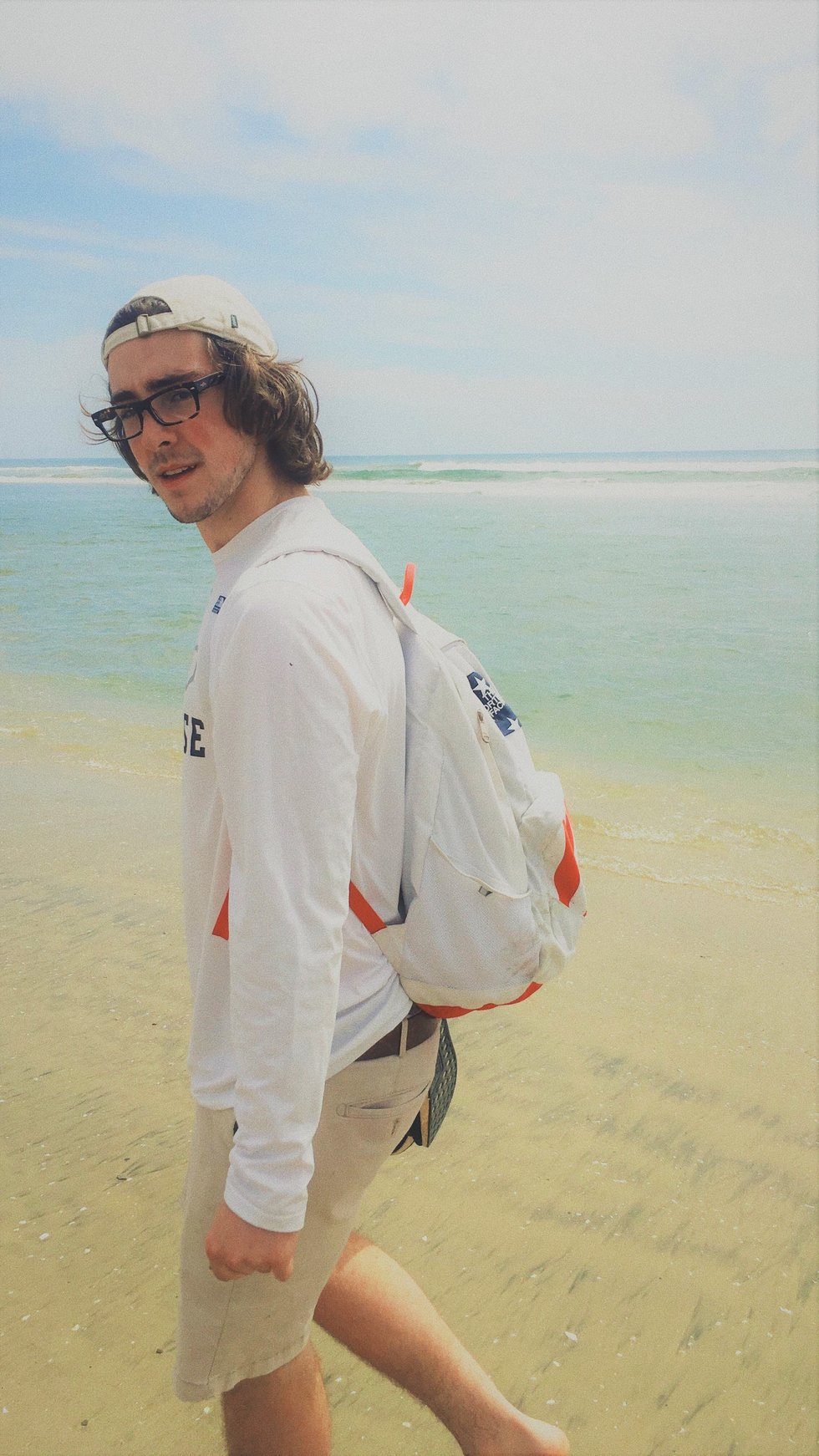 Santa Monica Beach, CA
The beaches in L.A. were my personal favorite. We visited several beaches but Huntington and Santa Monica beach were the best. Huntington was very private and the sand was very fine and soft. When we were there, no one was within fifty yards of us. Santa Monica had a lot more going on. The pier is always packed the promenade is clean and has lots of restaurants, shopping, and entertainment.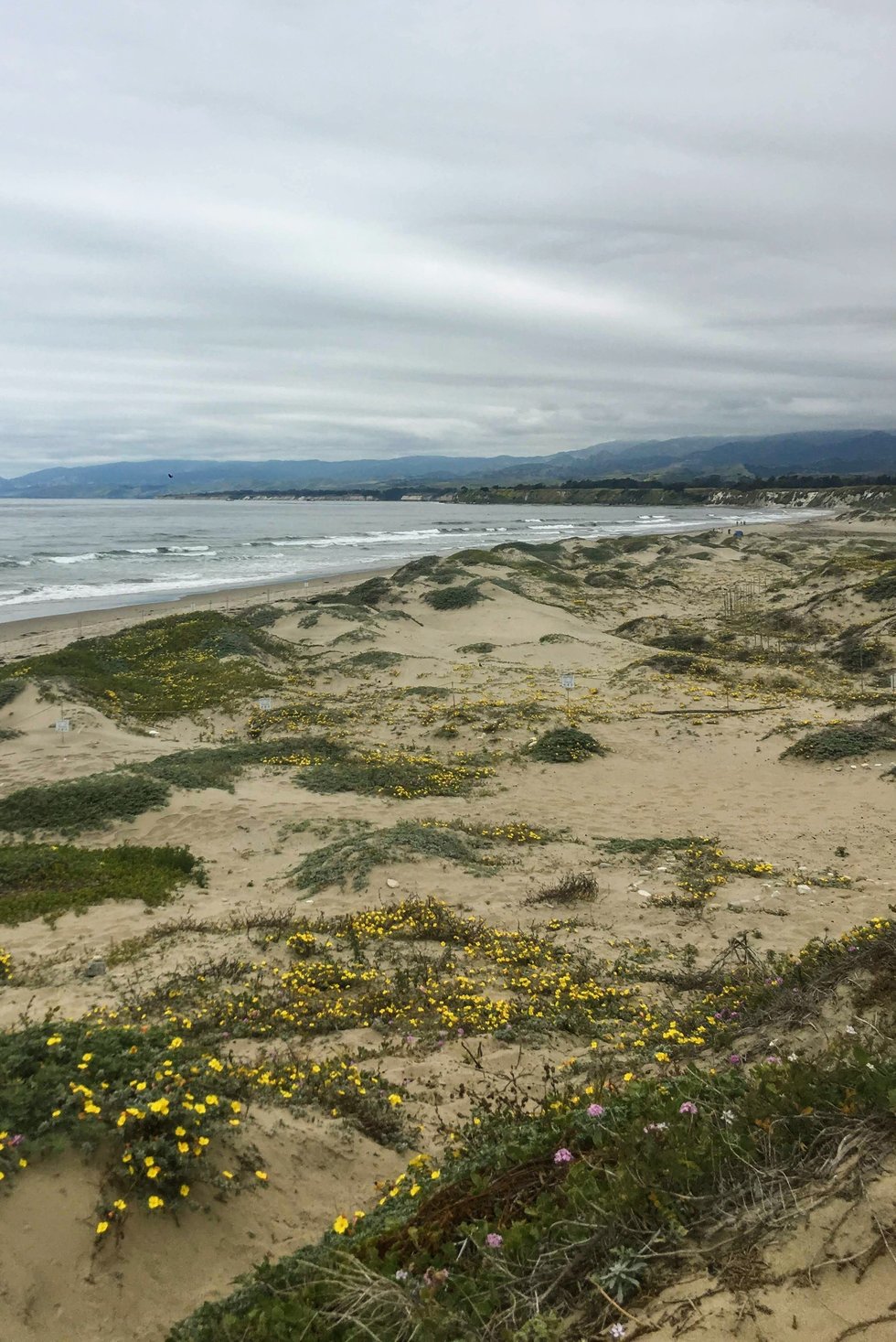 Isla Vista, CA
Santa Barbra was like a dream. The weather was a little rainy but for most of the time, it was sunny and beautiful. We went to a party at a beach house with our friend from Santa Barbra then went to a concert at this huge outdoor amphitheater.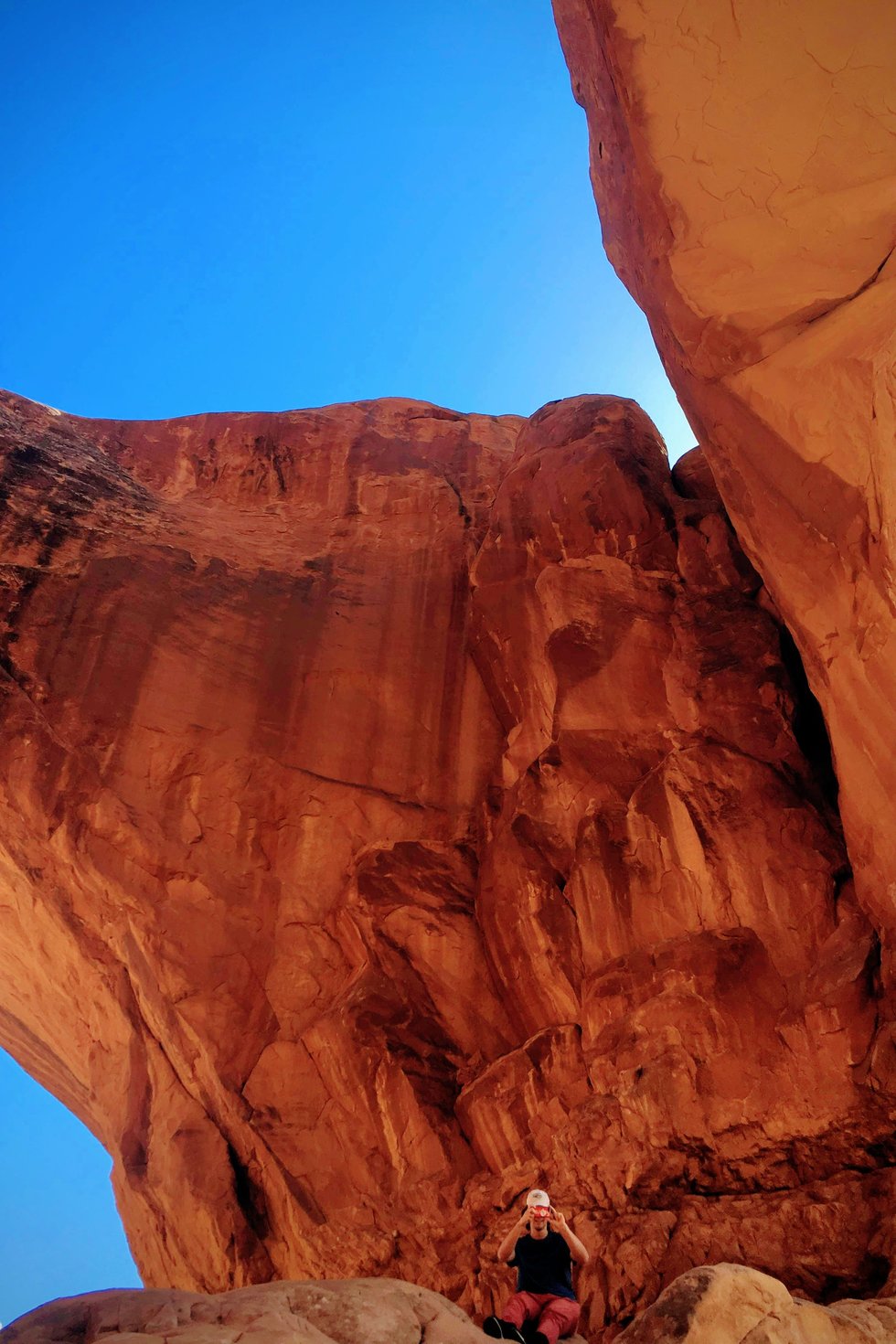 Arches National Park, UT
Arches was one of our last stops on this trip. It was a two-hour detour give or take but the drive and the hike were well worth it. I would love to be able to explore parks like Arches more fully. To really spend time in them and see the full array of beautiful views they have to offer. We didn't get to Yellowstone or Yosemite which are the next two parks on my list. Also, a little tip for the parks is getting an annual pass. It was about $90 with shipping but it gets you free entry into any National Park which is usually $30 fee.
Anyway, all these pictures and stories are the reason I took a gap year. I think that being able to experience, even for a moment, a life that is fully in your control is so refreshing. That's the best part about vacation, your responsibilities are narrowed and you become caught up in the moment doing something you love. So, why not take a year to learn how to take on responsibilities efficiently and do some stuff I love?