New to Friends this year? Never been on campus because you're not a student there? Sixth year senior? Well, if any or none of these apply to you, you should come to the Singing Quakers upcoming event: Symphony of Spring. I know what you're thinking: "That sounds boring. Choir is lame." Well, you might just be right, but let me try to convince you otherwise. When you come to SOS this year, you will experience all of this AND MORE.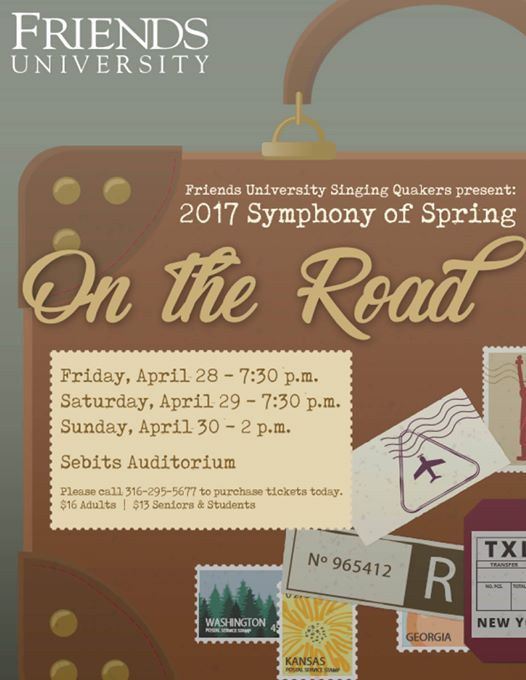 Watch your friends dance like fools
We're the Singing Quakers - dancing well is not a requirement. Don't believe me? Go to the show, and you will.
Songs you know and love
So maybe you won't know all of them... or a lot of them. By the end of the night, they'll be your new favorites!
The costumes
All I'm saying is there will be people dressed as Shrek and Donkey. You should buy your ticket now just to see that.
Suspense
If you've never seen the SOS set, trust me when I say it is slightly terrifying. With all the dancing and movement that goes on, you will constantly be thinking to yourself "Is that whole thing gonna collapse on top and underneath them?"
Laughter
One of the best parts of SOS is that it is FUNNY. Maybe not Tina Fey and Amy Poehler funny, but at least Spongebob jokes funny.
Support the Arts
If you come to this show, then you can tell all of the people you want to impress that you are a "patron of the arts" or something fancy like that.
Have you done it? Did you purchase your tickets yet? You can buy them now for one easy payment of $16.
So ease on down the road to Friends University or take a more sentimental journey if you'd like. Either way, remember that there's a land a lot closer than Santa Fe that can meet all of your musical theatre desires. Even if you're not a Falcon, I'm sure you'll find yourself to be a stranger in paradise and you'll be crying as you realize it's time to be goin' home.
And you'll get all of my jokes after you've seen the show April 28th, 29th, or 30th (and a matinee on April 27th at noon)!
Cover Image Credit: Friends University