Summer. Summer! SUMMER! Warm weather, beach days, and an amazing tan! It is all I have been able to think about recently! And warm weather means all kinds of water fun, and with water, fun comes cute swimwear! This list is aimed towards all my THICC ladies out there because we hot too! So to keep the sunny thoughts in your mind here is a list of some of the best swimsuits a girl could dream of!
1. Tie Dye Latticed High Waist Bikini - Charlotte Russe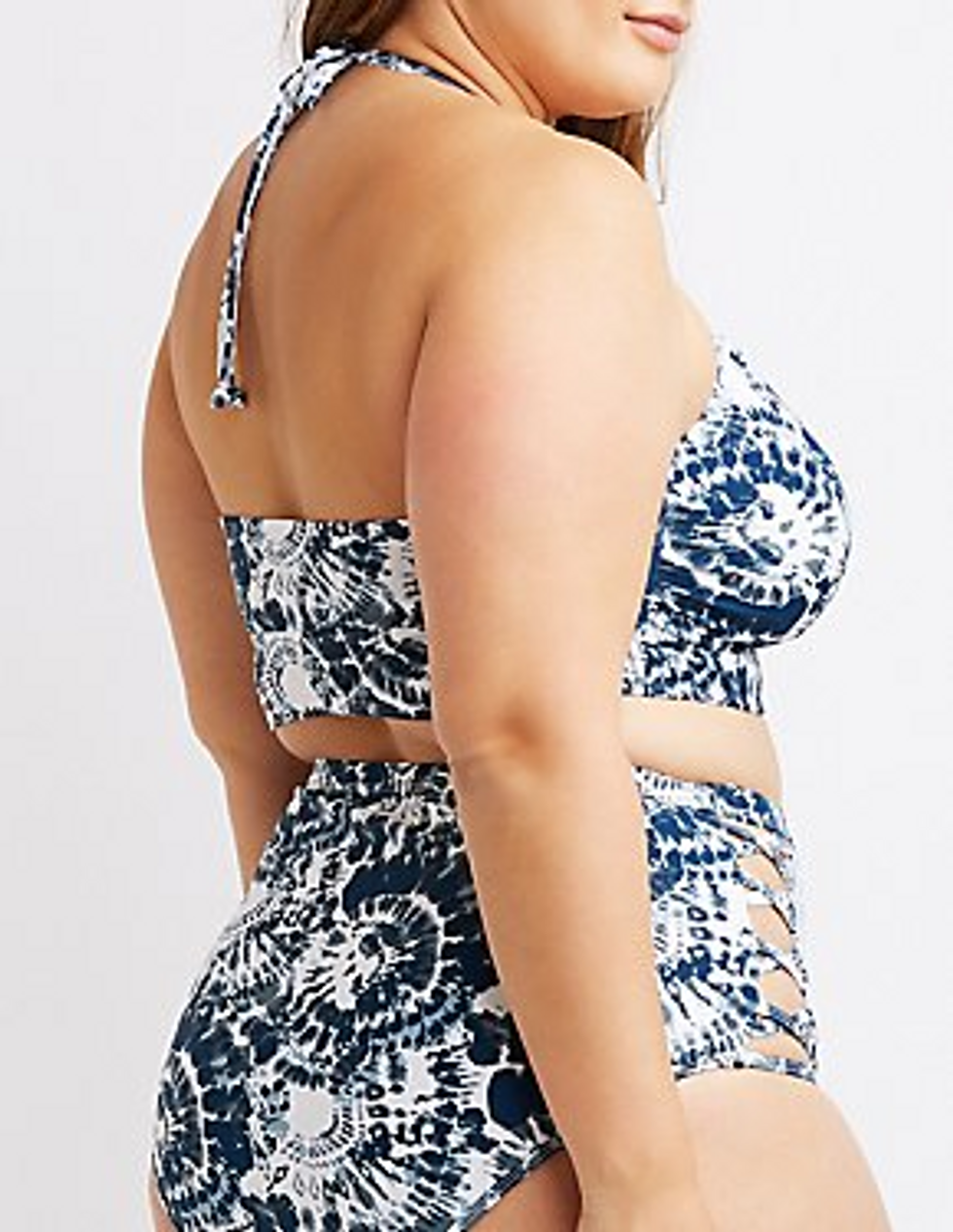 This navy blue tie-dyed swimsuit has a caged bikini top, with halter straps, and a latticed bottom, that says "Hello fun in the sun!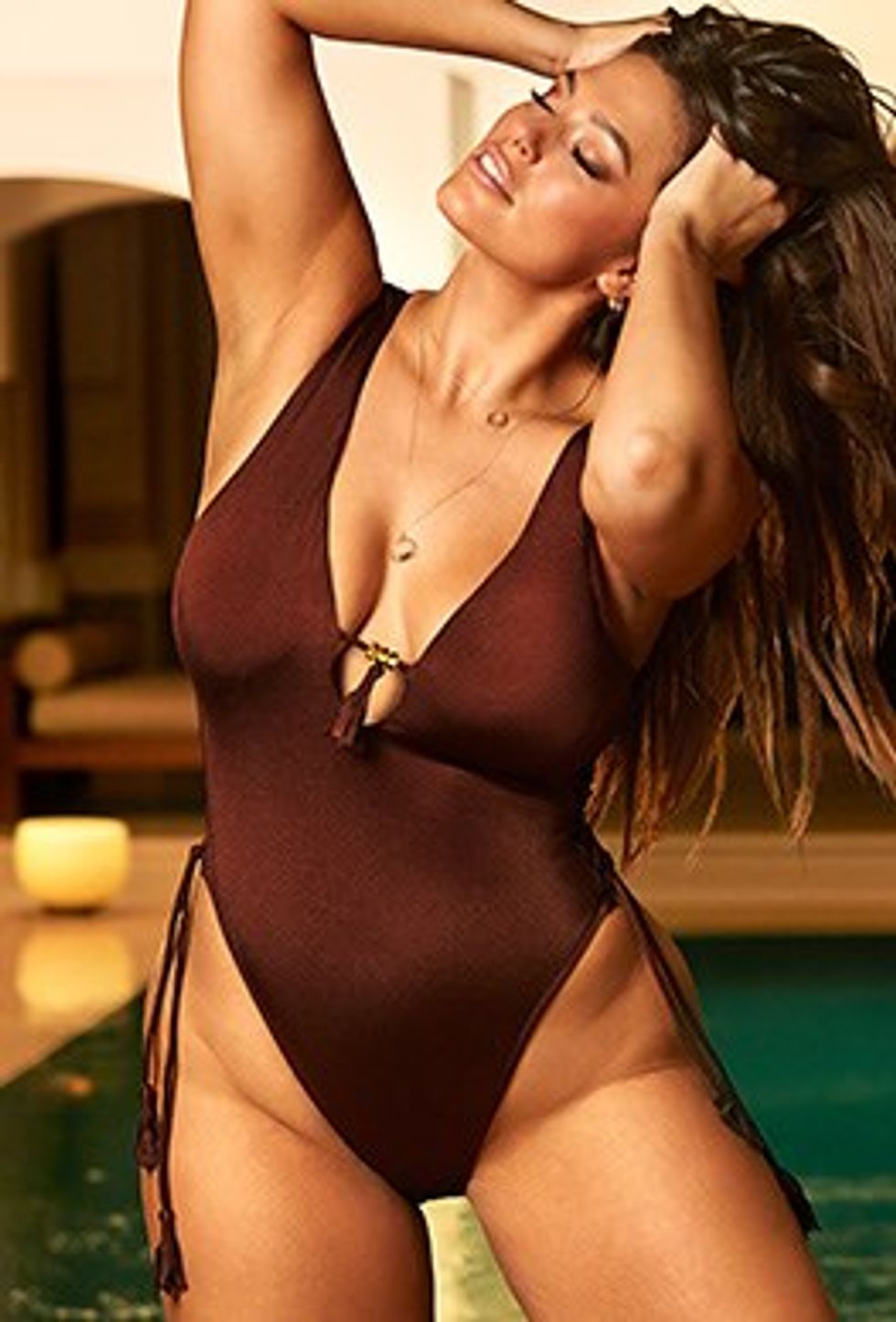 This sexy brown swimsuit is a part of Ashley Graham's Power of the Journey collection, and has a plunging neckline and high rising hips, that say "I'm hot, and also I'm serious about my tan so back up!"
3. Ice Cream Cone One Piece - Forever 21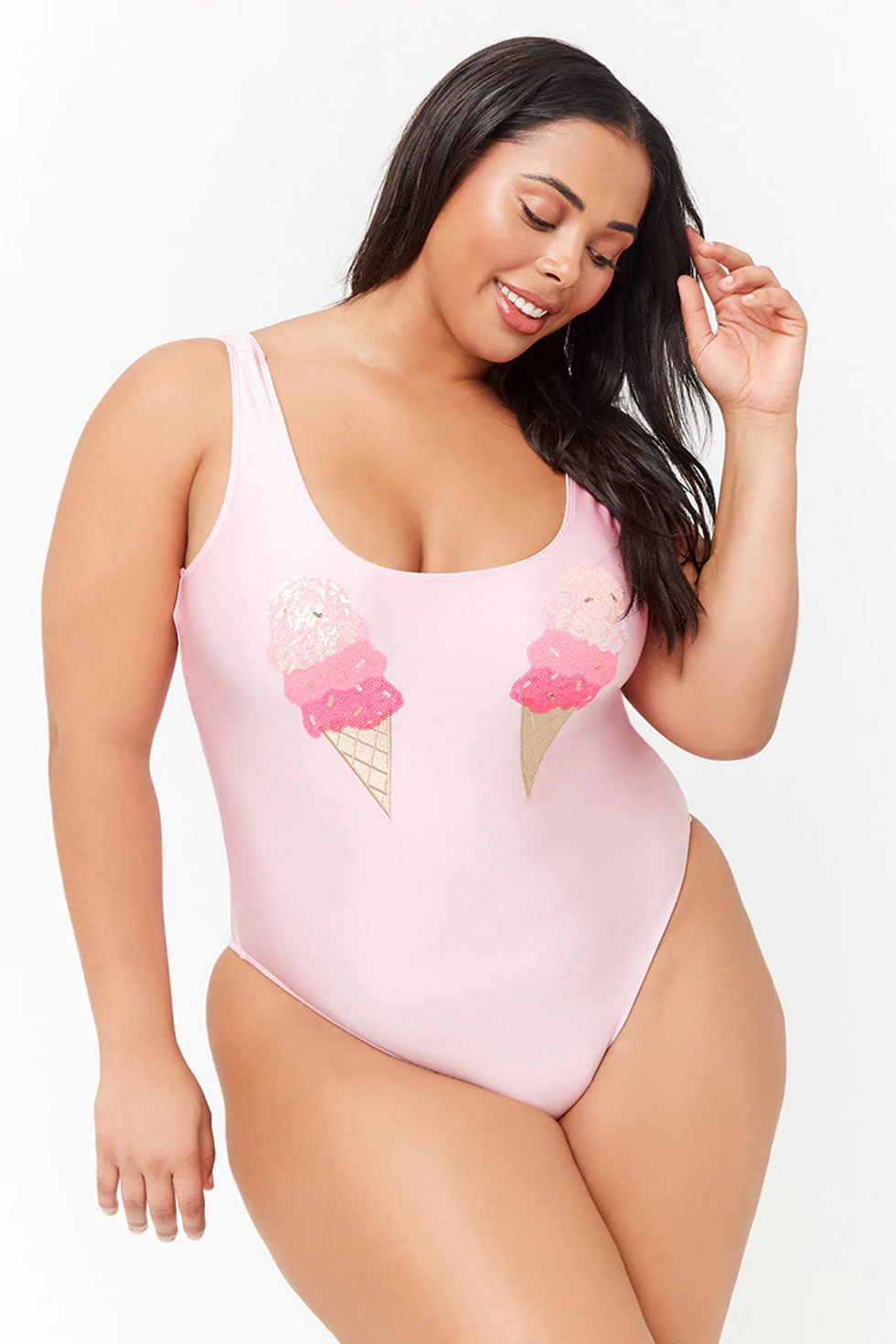 This pink one-piece screams F-U-N! This is the swimsuit you wear on your beach day with the
girls, drinking margaritas and getting some sun!
4. Strappy Lace Up One Piece - Charlotte Russe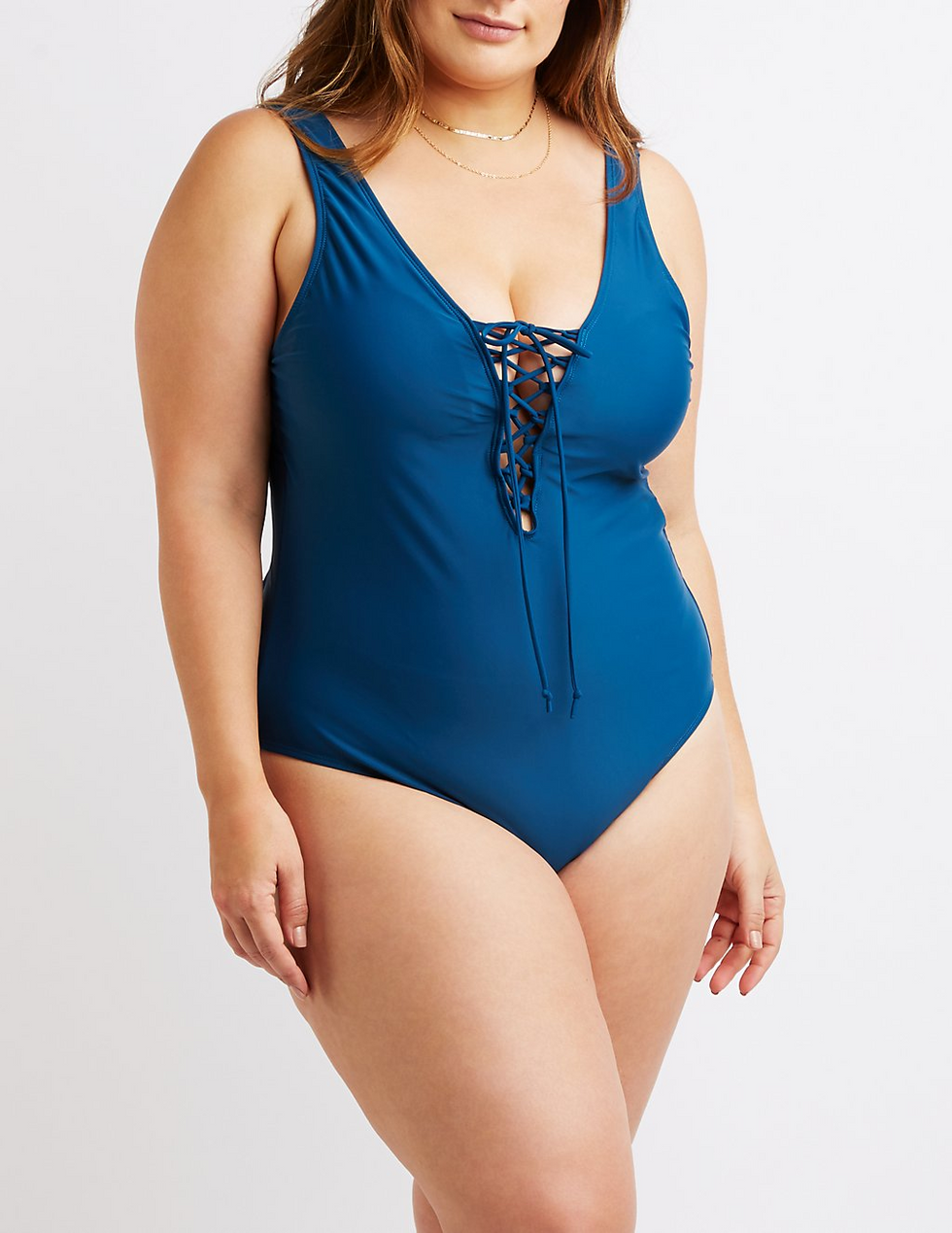 This one-piece swimmy is a beautiful teal color, with a lace up front, that would look super great with a big floppy hat and some shades, chilling by the pool on a sunny day!
5. Tropical Print One Piece - Forever 21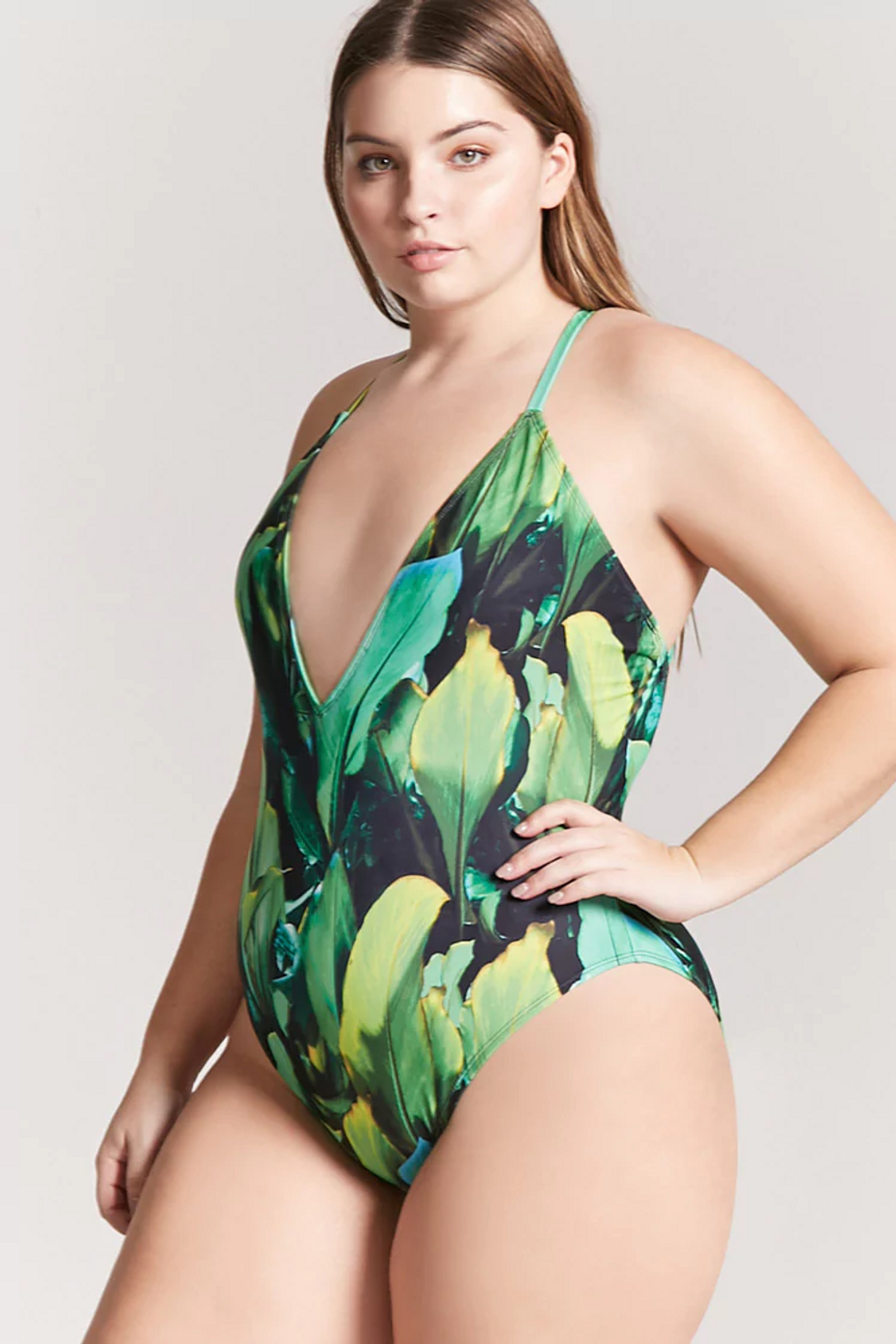 I absolutely love this swimsuit because it has that plunging neckline that any woman can pull off and the pop of the tropical green leaves is one that makes you feel like an Amazonian goddess!
6. Kulani Kinis Floral Bikini - Forever 21

This suit is great because it is so bright, fun and summery! The yellow just lifts your spirit, and will show off your curves very well! The pattern actually comes in a bikini or a one piece, which is great!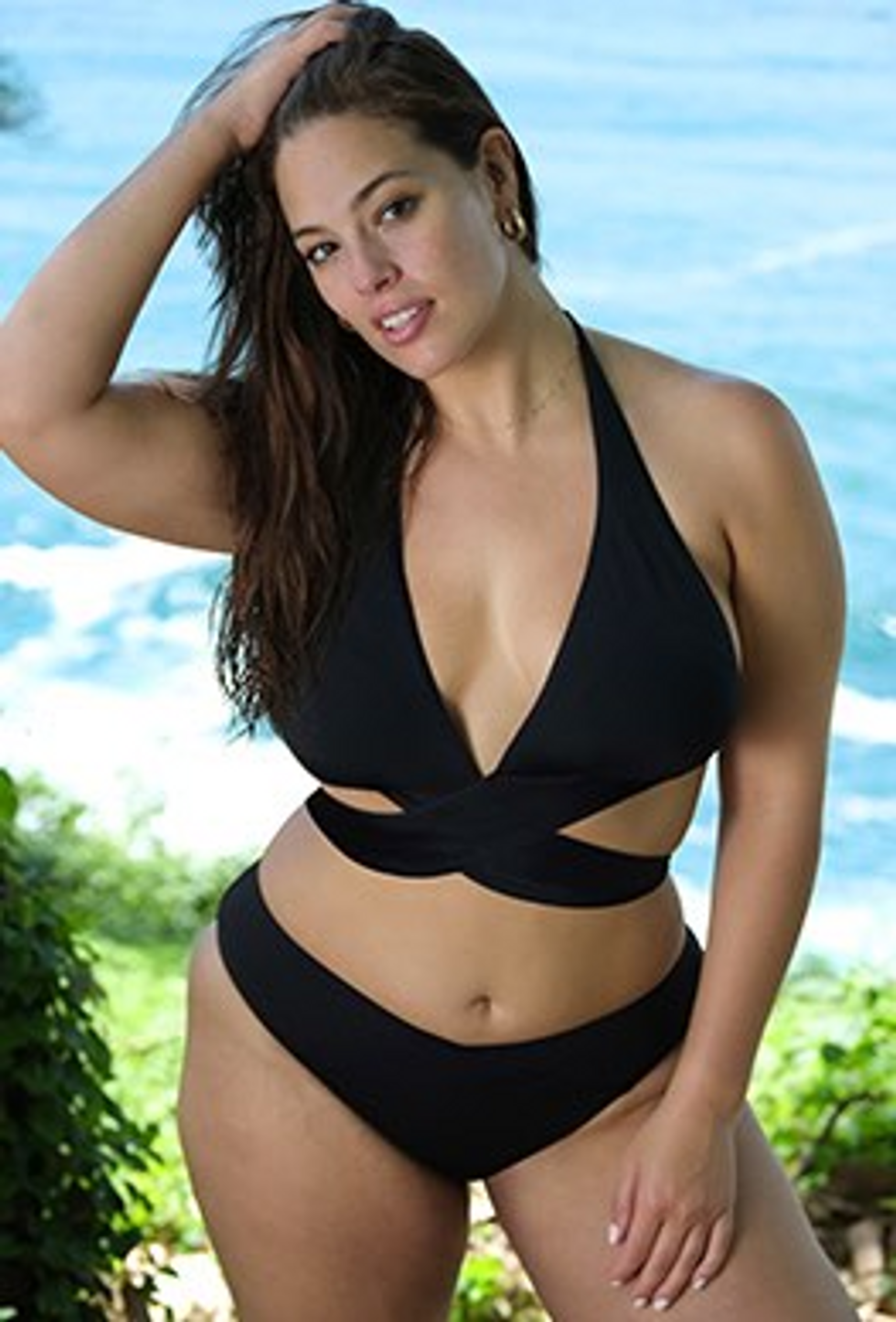 The black swimsuit is a quintessential part of every wardrobe, and this one, in particular, is the sexy spiced up version of your usual black swimsuit!
8. Kulani Kinis Lace Up Floral One Piece - Forever 21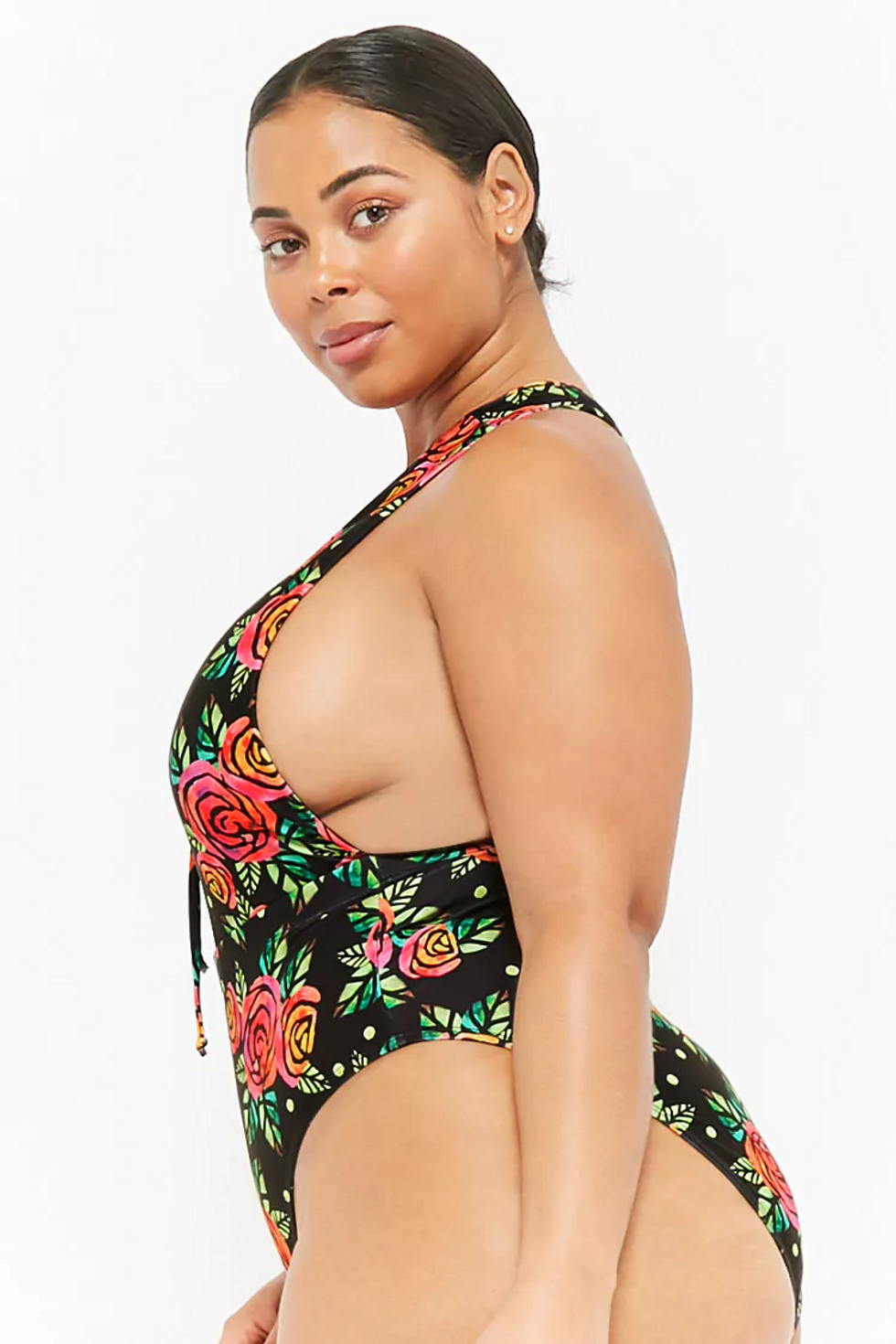 This swimmy has a lace-up plunge in the front with such beautiful pops of color, and still remains sultry with that little peek of side boob!
I know that we are just now approaching spring, but at this point in the semester thoughts of summer are the only thing keeping most of us going. Therefore, I hope that this collection of the cutest swimsuits out this season is something that keeps you going during these trying times! You can find all of these swimsuits at Forever 21, Charlotte Russe, and Swimsuitsforall.com!