Hi. So I am very proud of my skin and the journey that I have gone through to get it looking the way it does. I don't do much to my face, much to many of my friends surprise and in fact, I've noticed the less I do to my face the better it looks. Here are the five products I use on my face to keep my skin clear and glowing.
1. Simple Cleansing Wipes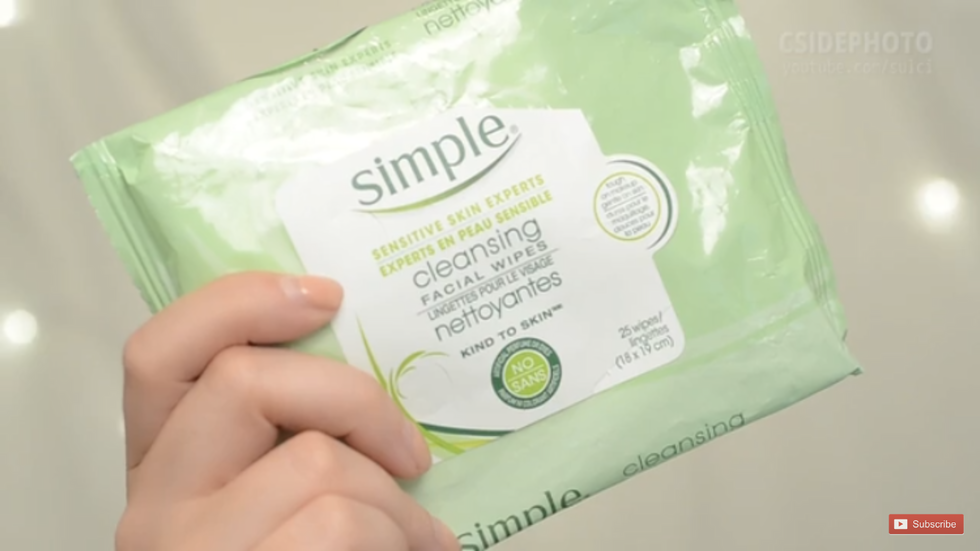 https://www.youtube.com/watch?v=2ZbLjgWs7Xw
Sooooo, I don't actually wash my face. I know!!!!! Ok, ok, calm down. To cleanse my skin and get the dirt from the day off of my face I use the simple cleansing wipes. They work really well and you can actually see the dirt on the wipe which is my favorite part. I would've taken my own picture but I kind of ran out so I'm using baby wipes at the moment, which work just as well for me.
2. Milk Makeup Watermelon Brightening Serum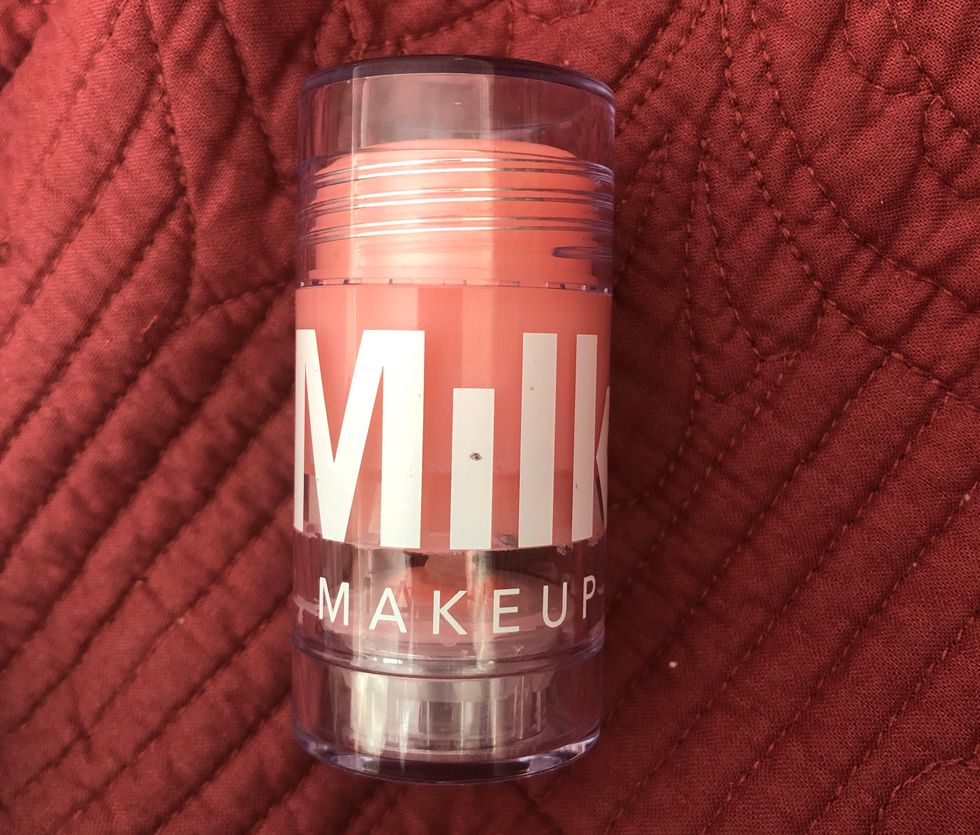 Nandi Smith
The next few things are a little pricey, but totally worth it. I use the Milk Makeup Watermelon Brightening Serum as a moisturizer and I really like it because you just put it directly on your face and you don't have to rub it in or anything. It makes your skin look very glowy as well.
3. Bliss Ex-Glow-Sion Eye Cream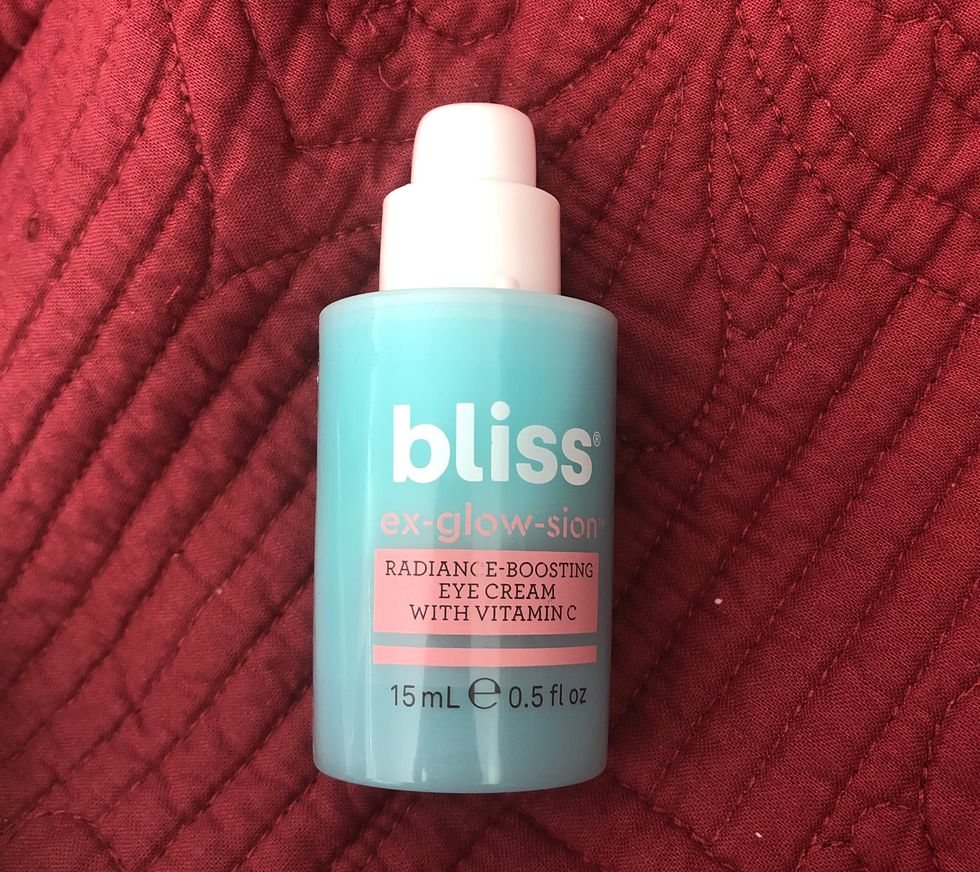 Nandi Smith
I am a college student which means I hardly get as much sleep as I would like. I use the Bliss Ex-Glow-SIon eye cream under my eyes to help brighten my dark circles, especially after nights where I barely slept or on the days that I have an 8:30 am class.
4. Supergoop Unseen Sunscreen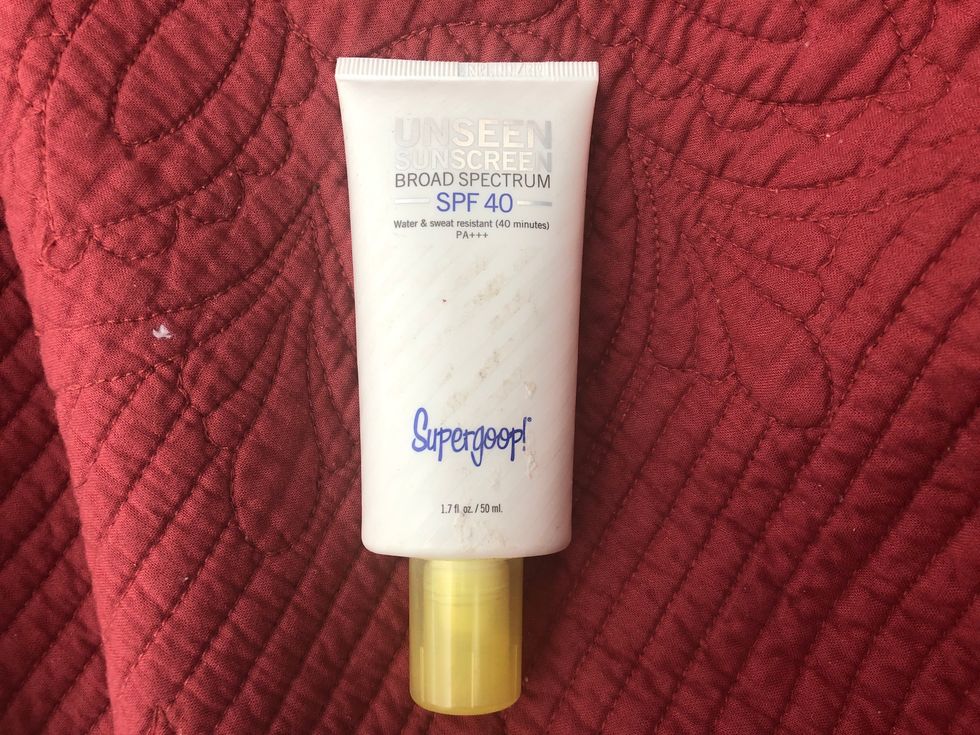 Nandi Smith
I never used to use sunscreen, especially not daily. But I have hyperpigmentation and have found that sunscreen really helps keep my skin tone even and helps prevent dark spots, so now I'm a big fan.
5. Mario Badescu Facial Spray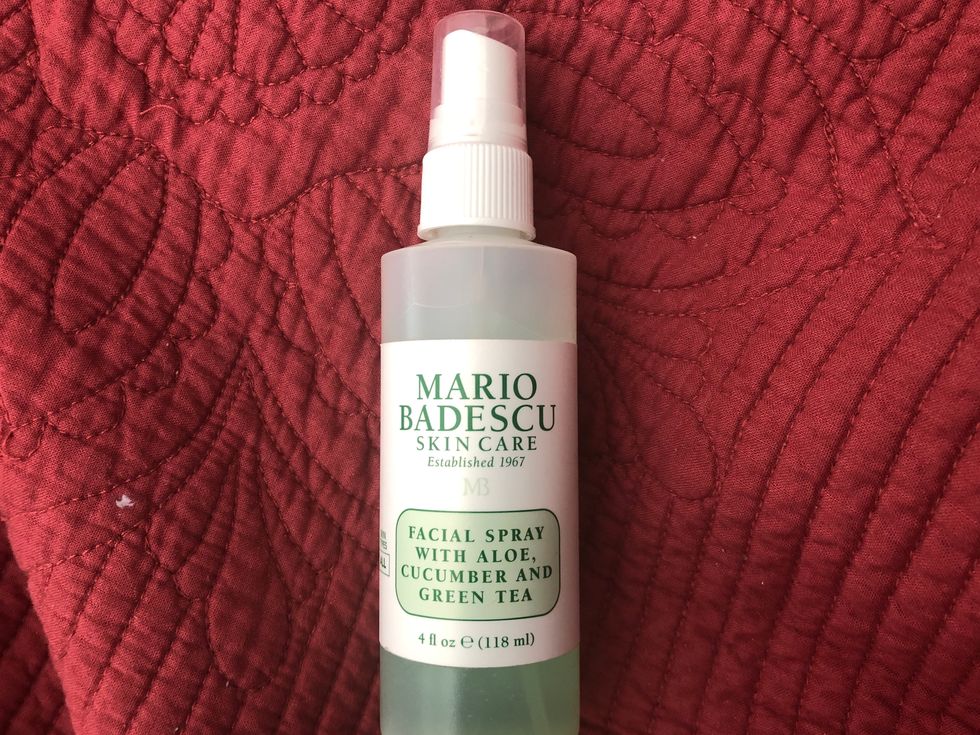 Nandi Smith
I've tried the Mario Badescu Facial Spray with aloe and with rose, and I think so far the rose is my favorite. I love the way this spray feels and it's so good at revitalizing my skin during the day. It can also be used as a setting spray for the people out there that wear makeup.
Now, I don't always use all five products every day and sometimes I'm just super lazy and don't use any of them. I also only do the whole process only once a day, sometimes I wipe off my face twice depending on the day. But I haven't had a pimple in a very long time, so something must be working, right?