Here are five different aspects of fashion that I have been obsessing over this summer.
1. Printed sundresses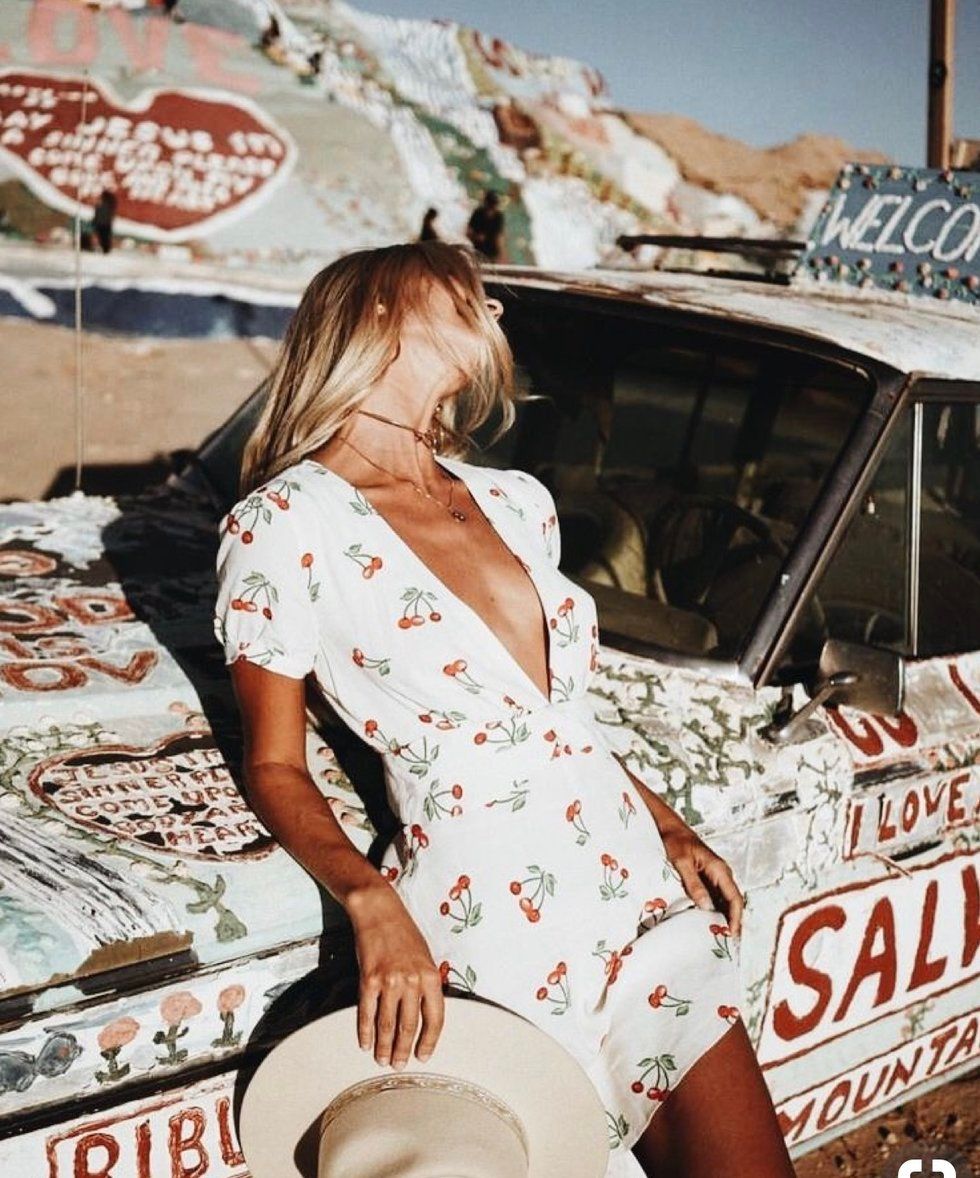 Samantha Hammack
They are classic, tried, and true staples for a summer wardrobe. Plus, there's nothing better than throwing on a lightweight dress and not worrying about the hassle of matching a top and bottom. In my humble opinion, these cute frocks earn bonus points if they feature a quirky print; cherries seem to be popular at the moment.
2. Short overalls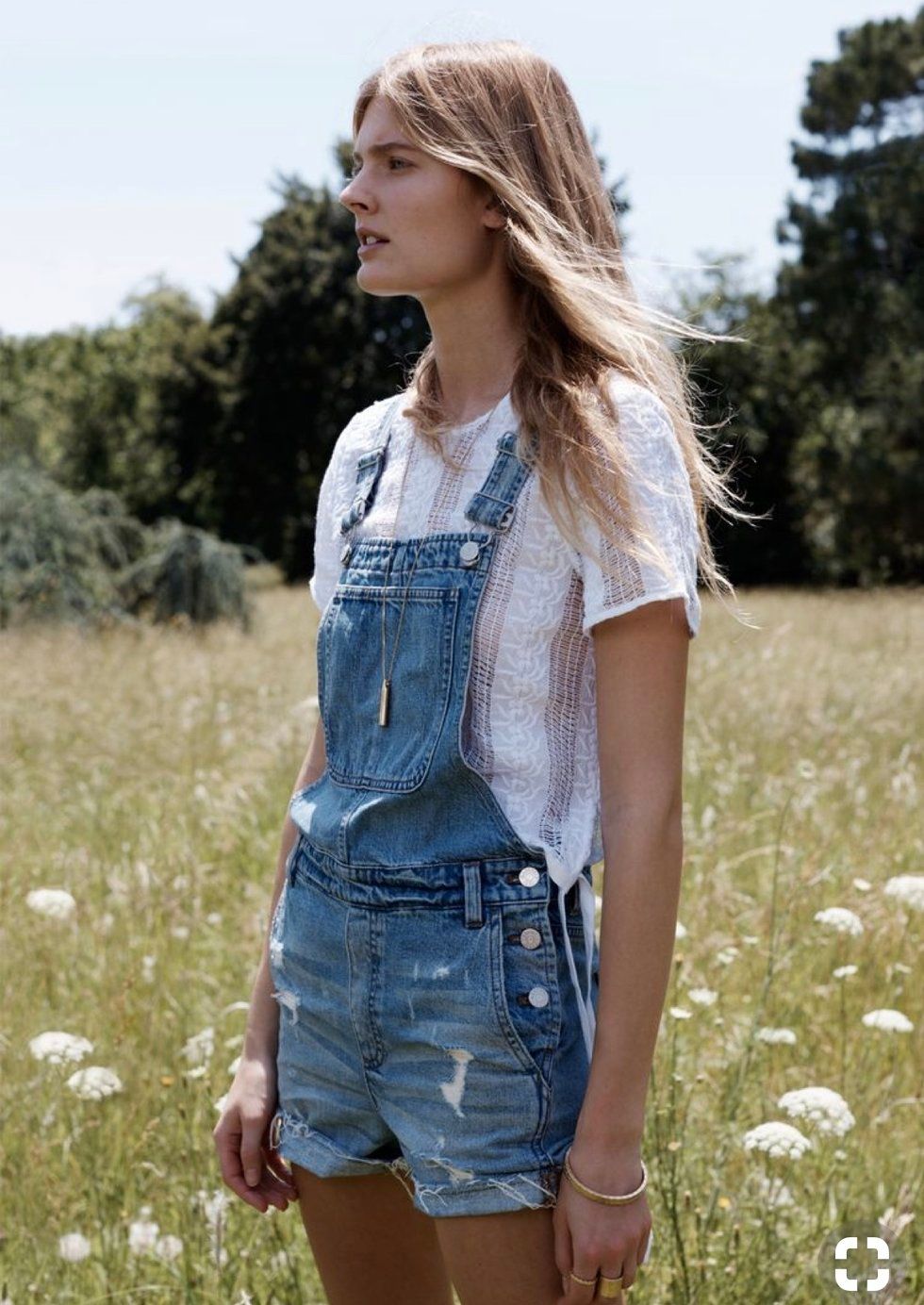 Madewell
Now, this particular item of clothing may just be my favorite '90s trend ever, and there are a lot of '90s trends. I love the versatility of overalls, and the playful air they bring to any look. My favorite way to wear them is with a striped crop top and some good ole' chucks.
3. Fuchsia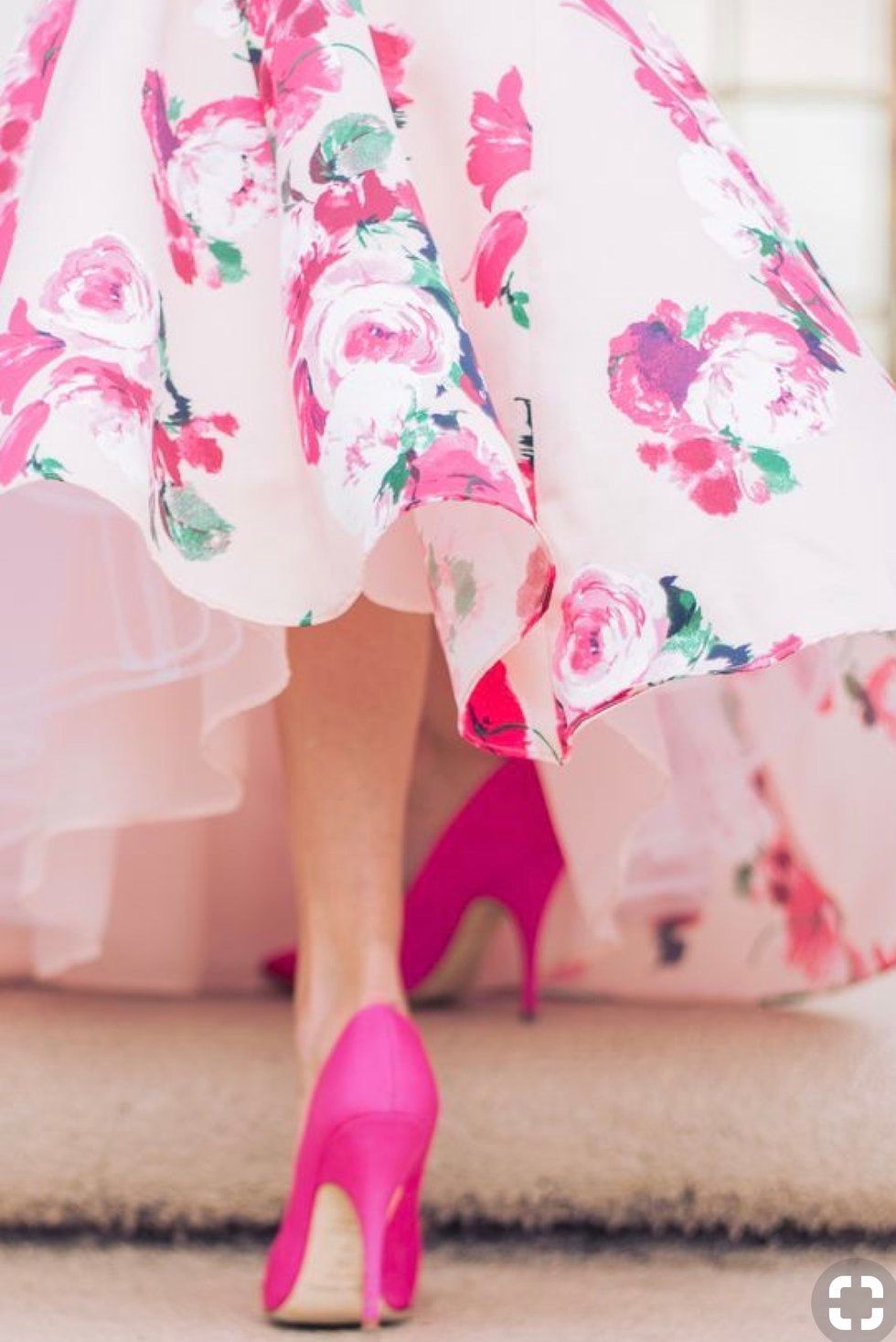 Lizzie in Lace
I am a firm believer that a color can absolutely be a fashion trend, and in summer 2018 I'm seeing fuchsia. There is something bold and invigorating about such a deep pinky purple; it's a standout color, no doubt. The gorgeous dress above balances such a fearless color with white and pops of green to make a softer and girlier look.
4. Paper bag shorts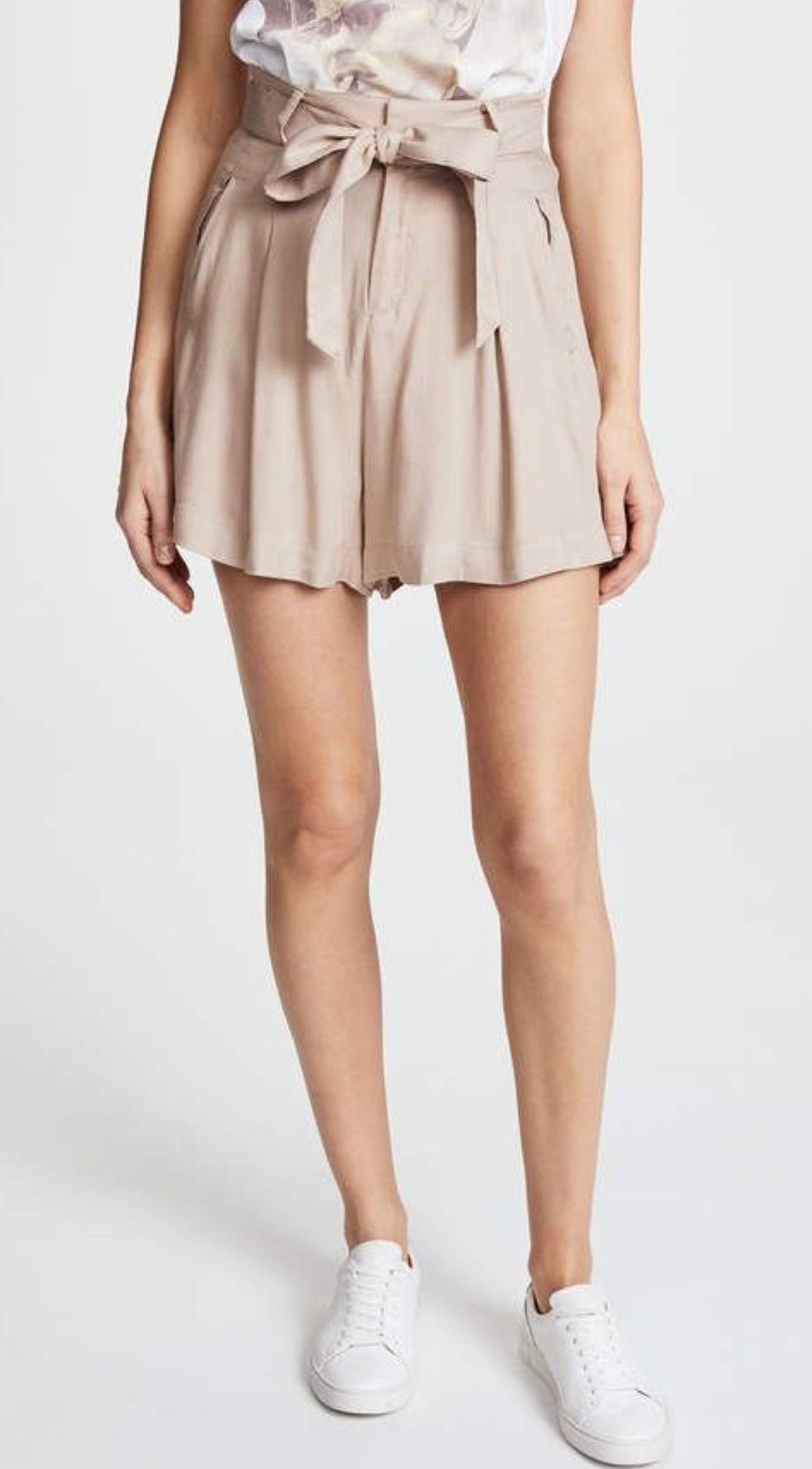 shopbop
Now, I must give credit where it is due, and my soul sister and fellow fashion lover Kate got me hooked on these classy and timeless shorts. The ruffled top, bow, and loose fit feel extra sophisticated and perfect for brunch or a beach day. Pair them with a simple white tee and some straw wedges, and you'll be serving looks that make it appear like you tried a whole lot harder than you actually did. (My personal favorite type of look.)
5. Hair scarves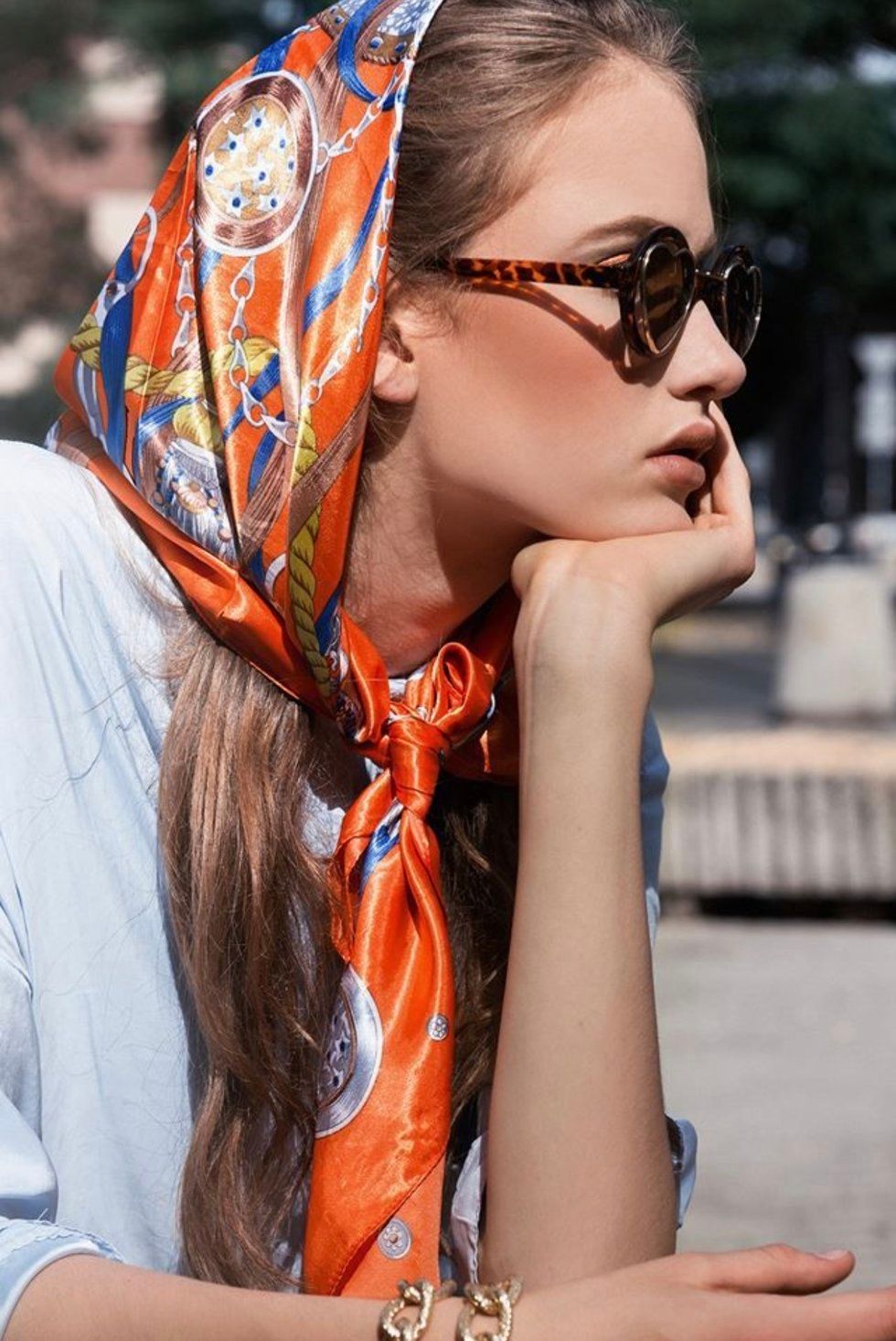 Agnieska Olszewska
Yes, I know, again with the vintage fashion but I just can't help it. Hair scarves, which can also be worn tied around the neck, are fun, functional, and can add some pizzaz to a plain outfit. They come in endless patterns and are an elegant accessory in any summer wardrobe.