Textures and dimensions this fall are being played up by designers with rich fabrics and luxe details that are featured in pieces for a variety of styles.

This trend for the fall can be incorporated into anyone's personal style whether you keep it classic and chic, laid back athleisure or bold and bohemian. No matter your go-to style, textures, rich fabrics, layered luxe, and understated details are going to be heating up as the weather cools down. Check out some of my top picks for every style below and keep an eye out for this trend that is sure to be hitting stores soon!
From chunky knits to buttery velvet, textures are sure to be a big hit this fall. Many retailers are making efforts to incorporate and cater to this upcoming trend in many new and unique ways. Below I've compiled some of my favorite pieces that have been released so far, from textured luxe leggings to the classic leather jacket turned lilac.
Lululemon Athletica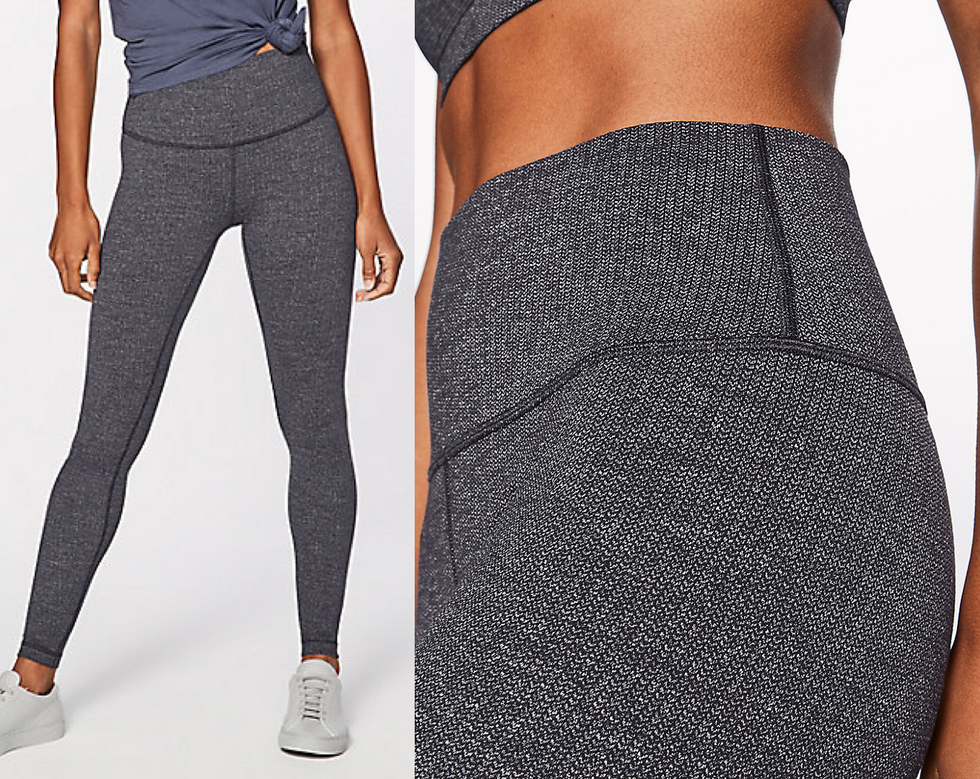 Check out this new arrival from Lululemon's fall collection! These versatile, comfy leggings are made out of a new, textured version of the classic full-on luon fabric that made the brand famous. Perfect for a to+from outfit between class and the gym and fashion-minded with a rugged fall color and featured textured trend. Athleisure junkies: these leggings are sure to be your go-to, fashion forward pant this fall. Visit your local Lululemon to give these 'wunder'-ful pants a try with a maroon or deep green gym jacket over a sports bra or tank.
Blank NYC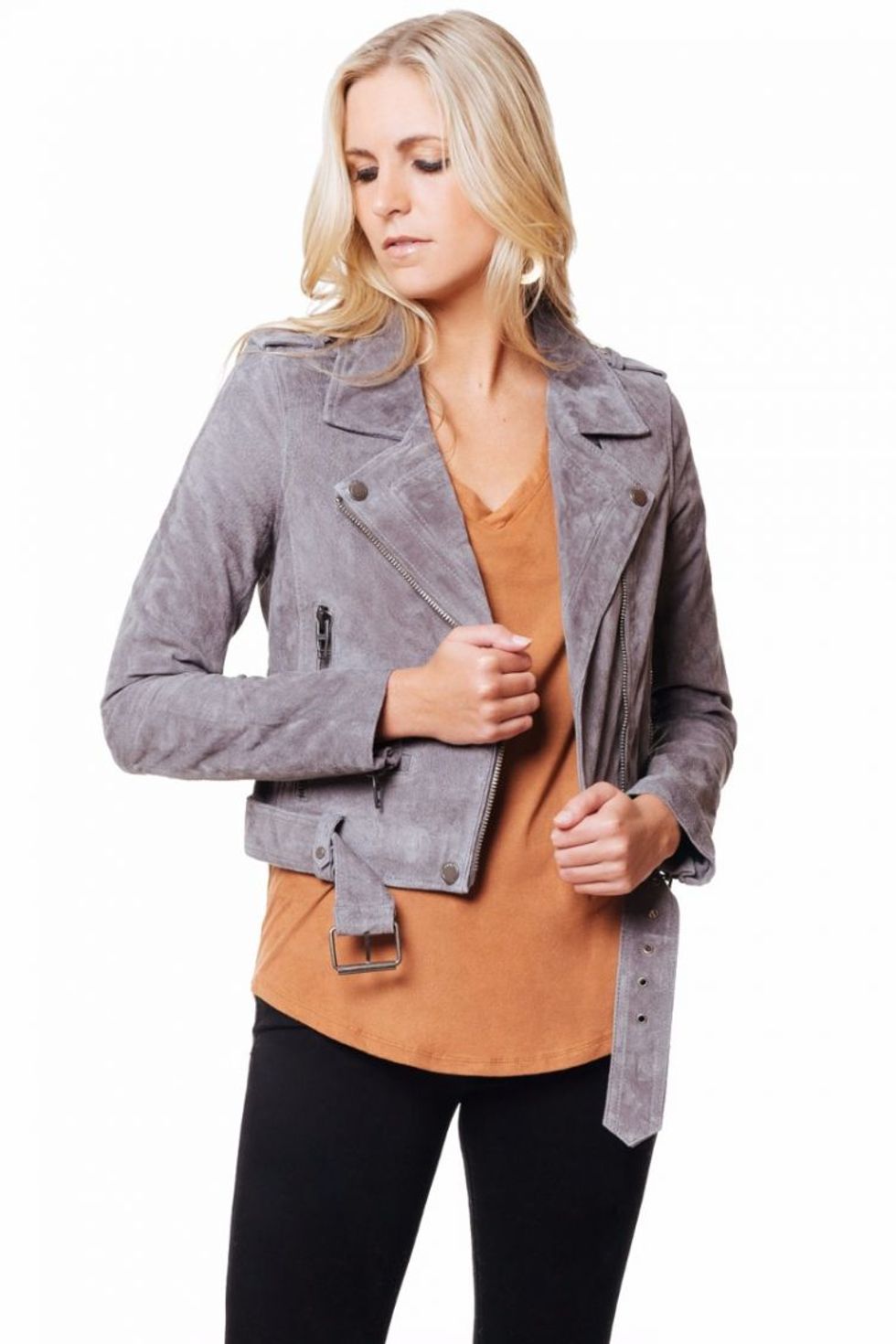 Say 'hello' to your classic moto jacket reimagined for fall 2017! This updated version features lilac suede and silver details that are sure to elevate any casual 'night out' look. The cuts and lines of this style give an edgy vibe, but when paired with the small silver details, femme color, and super soft material, this jacket just screams 'chic!' So make this suede superstar a part of your outerwear arsenal this fall and visit your local Bevello or Blank NYC retailer to give it a go with a neutral top, dark-wash denim, and some heeled booties.
French Connection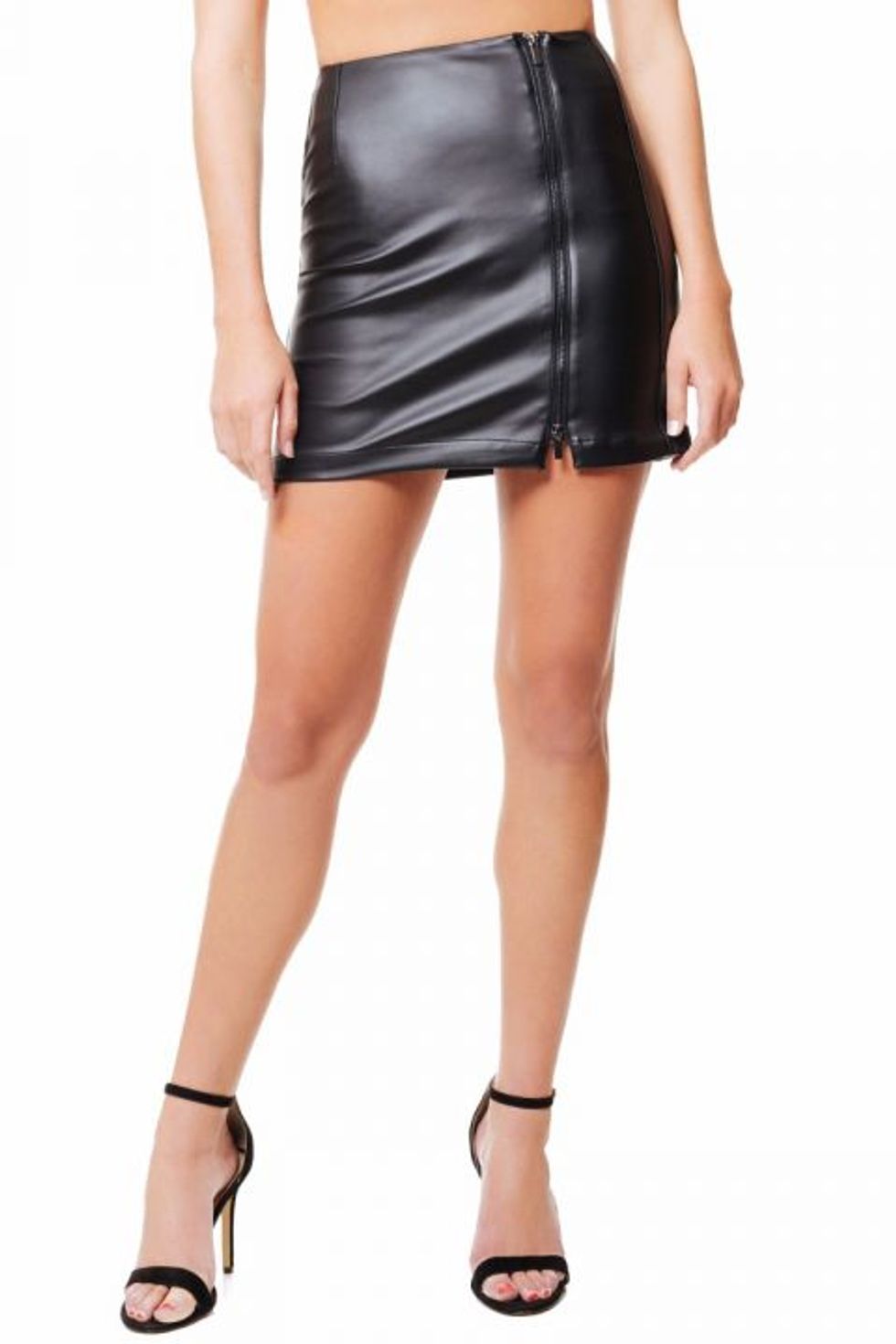 Va-va-voom! Achieve that sleek, luxe look this fall and winter by strutting your stuff in this mini leather skirt. Again, you can see that texture and the flush, zipper detailing truly make this skirt unique and on trend. Also, achieving the 'French girl' look has been a trend constantly gaining momentum in the past few months and what better way to channel your 'jena se qua' than with a French Connection piece. Find this skirt at your local French Connection retailer and try it with a neutral top and textured jacket to achieve a sensual, functional, layered look.
Vero Moda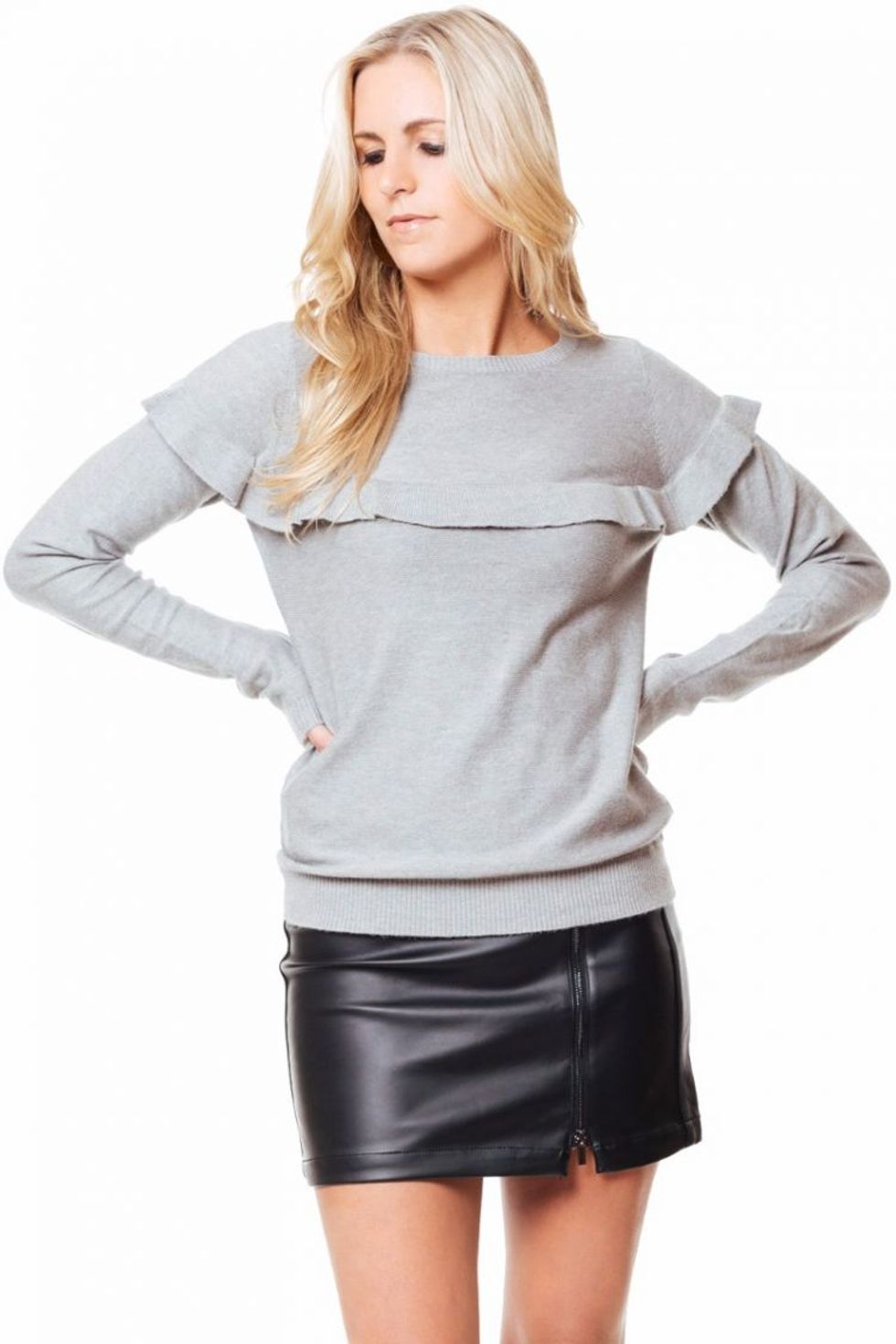 Get ready to ruffle some feathers in this soft and flirty sweater. This top is designed to give you that built-in layered look that also adds depth and dimension to your outfit. Effortlessly on-trend, this sweater is sure to be a favorite for all of my classic and chic fashionistas out there this fall. Give this sweater a try with either a leather or textured skirt as shown or with a pair of distressed denim. To play up the feminine layers and details of the top, I would definitely opt for some heels to polish the look.
Keepsake The Label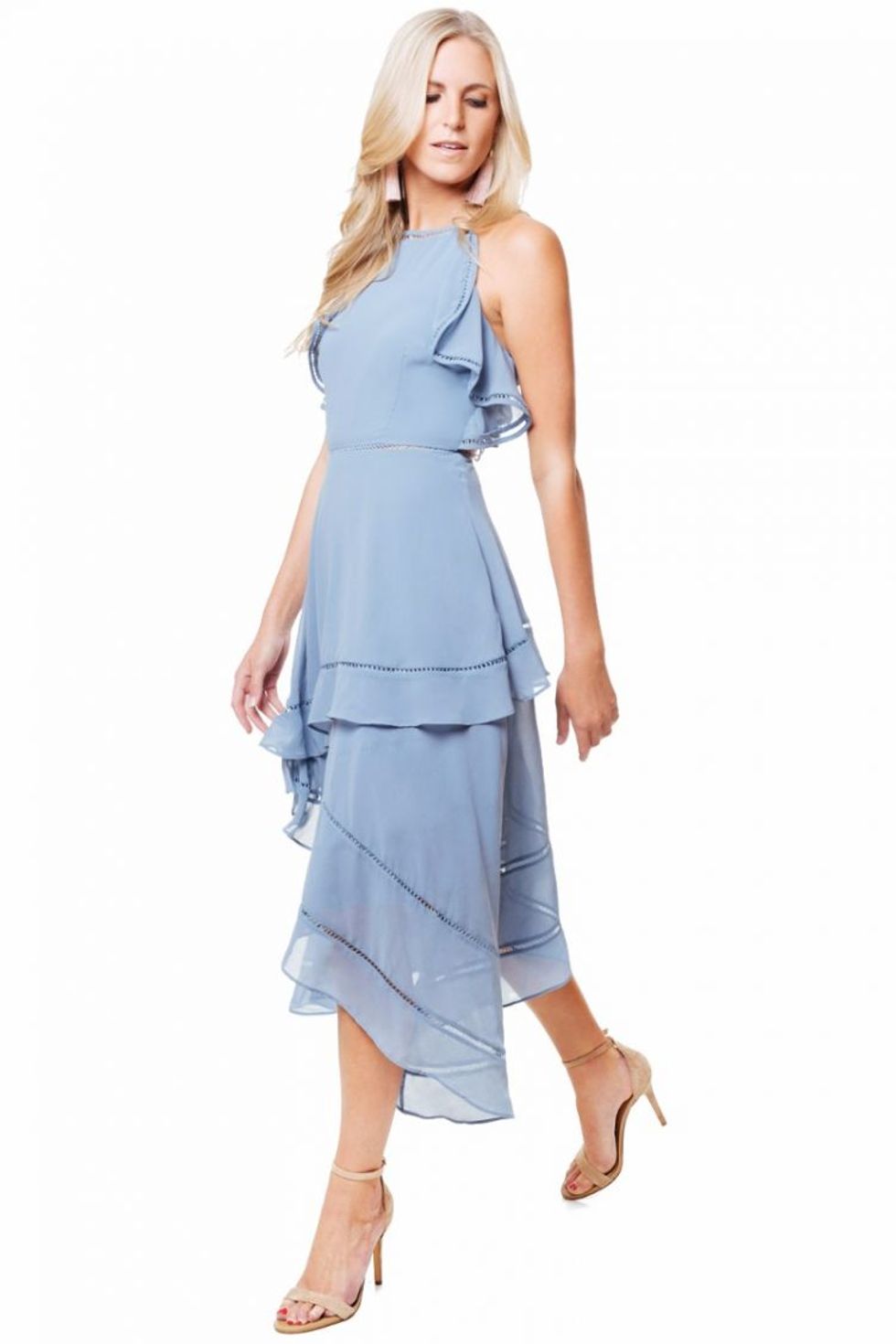 I normally don't go for dresses that fall mid-calf but this dress is just too pretty to miss a party this fall. Flowy and effeminate, this showstopper features small cutouts that accentuate the layered depth of the design. The light blue has a somewhat grey undertone, perfectly understated to transition your color scheme from summer to fall. So many up and coming trends are built-in to this style and all you have to do is find a pair of pumps to complete the look.
Billabong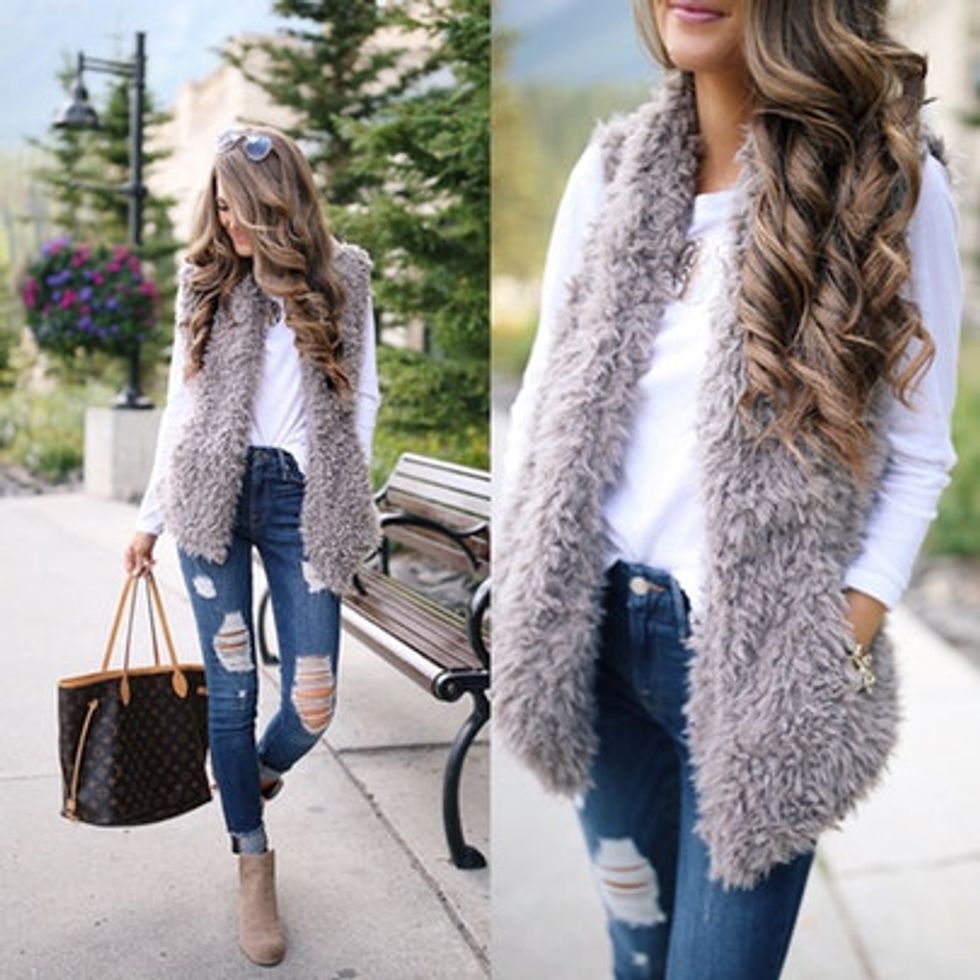 This fuzzy vest is casual and chic and perfect for layering as the temperatures go down. The trendy texture and understated color will make this vest a 'furever' favorite in your fall wardrobe. All you need to do is throw it on over a simple top, jeans and bootie and you're ready to run errands, grab coffee with friends or even meet up for a casual dinner date.
__________________________________________________________
There you have it folks- a quick run down of the first predicted trend for fall! Keep an eye out for more articles coming soon that will give you a heads up on even more 'it' pieces for the upcoming season. In the mean time, please give these styles a try and leave me comments or suggestions of trends that you're noticing or new ways you're pairing these items with your wardorbe.
Happy shopping y'all!