College started three days ago and I've already bought a plastic bottle. It may not seem like a big deal. But let's consider my activity over break. Over break, I mostly used my own water bottle or a reusable cup.
Although some of the options that I was using were still plastic, they still were reusable plastics or those that can be sanitized properly. If I continue to buy water bottles at this rate, I will buy 26 water bottles by the end of the semester. Now that may not seem like a lot but imagine every student on your college campus buying 26 water bottles. Seems like more of a problem now, doesn't it?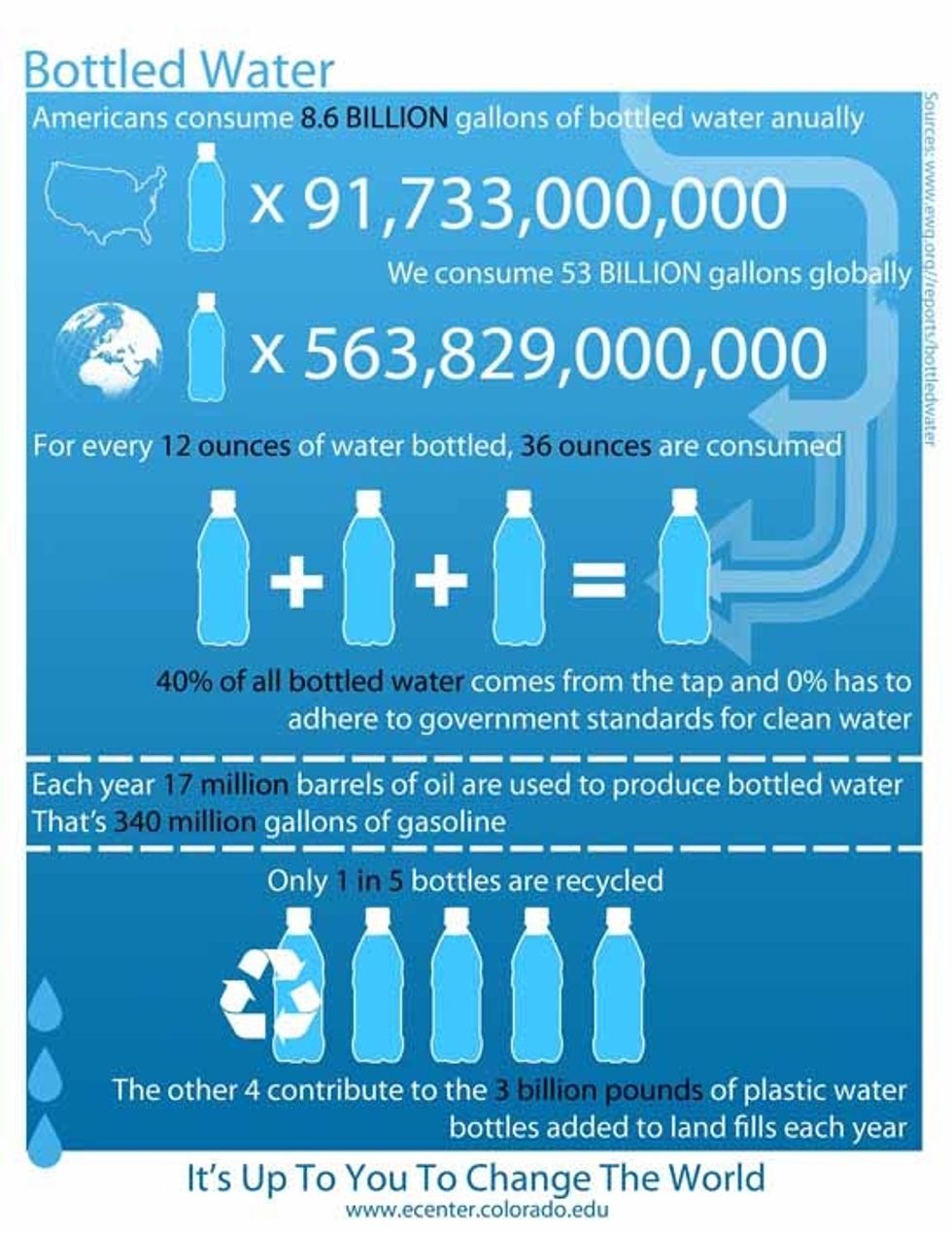 http://oceancrusaders.org/plastic-crusades/plastic...
Not only are there a ton more water bottles potentially going into the ocean, but companies have also tricked you into thinking that water bottles are recyclable! Which is not a complete lie, but it's not the whole truth. When you think of recycling you think of an item being taken and remade into the same item.

When you recycle a tin can, they are able to make a brand new can out of the materials from the recycled one. That not the case with water bottles. When the plastics in water bottles are recycled, they are broken down and can no longer be made into the same water bottle.
Sadly, there is even more bad news about plastic water bottles. They're expensive and you're paying for water! 26 water bottles at $3.00 each is $78.00 wasted on water bottles. Now you might be saying reuse your water bottle! In theory, this is a great idea. I would be saving money by buying fewer water bottles and I would be putting less into the trash...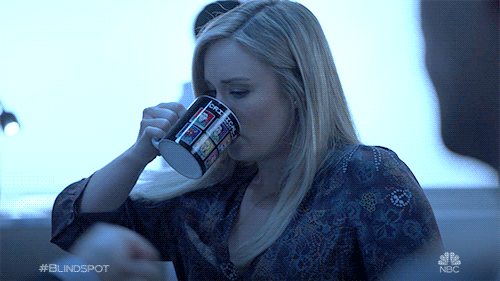 media3.giphy.com
If you've been wondering, why your water is tasting funny. Reusing plastic water bottles can lead to chemicals seeping into your water. Not to mention that most bottles that are sold commercially are very hard to clean.
So as a reminder of self-care, go find a water bottle from your collection (I know you have a ton you don't use) or go buy yourself a new one. Wash it out good and do some good for you, your body, and your planet.