WARNING: Selective spoilers for Stranger Things Season 3.
So, Billy's dead. Unlike David Harbour's Hopper, who will more than likely make some kind of spectacular return from his apparent demise, it looks like this fan-favorite broken bad boy with daddy issues isn't making a comeback on the next season of Stranger Things. Billy's dead and we can pretty much bet on him not coming back, so where does that leave Dacre Montgomery? Well, while another actor may be tripped up by the death of their character and subsequent exit from one of the biggest TV shows of the contemporary moment, Montgomery looks to be making the transition in stride and is already plowing ahead to see how else he can make a statement in Hollywood cinema.
In fact, after the premiere of the third season of Stranger Things, where the young actor gives easily his most phenomenal and dynamic performance to date, Montgomery seems to have settled comfortably into the spotlight and teases that this chapter of his career is merely the beginning.
The Broken Heart Gallery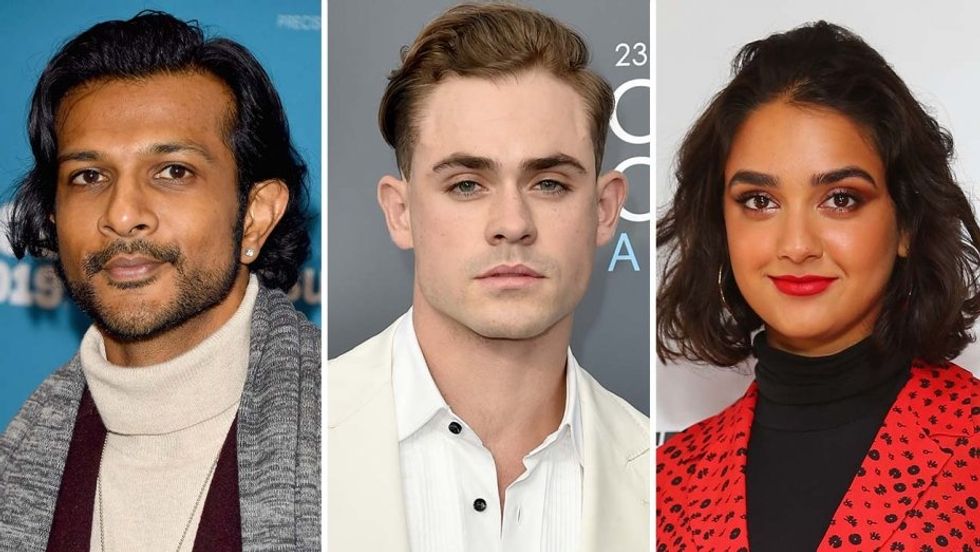 (From left) Utkarsh Ambudkar, Dacre Montgomery, and Geraldine Viswanathan
https://cdn1.thr.com/sites/default/files/imagecache/landscape_928x523/2019/05/utkarsh_ambudkar_dacre_montgomery_geraldine_viswanathan_split_-h_2019.jpg
With Selena Gomez as one of the more well known of its executive producers, this upcoming romantic comedy will star Geraldine Viswanathan, Utkarsh Ambudkar, and, of course, Dacre Montgomery. Slated to have its first release on May 14th at the Cannes Film Festival, this film will serve as Natalie Krinsky's directorial debut.
In terms of the project's plot, what we know so far is more of a loose overview of the film's premise. Geraldine Viswanathan will star as the film's unfortunate protagonist, an art collector who, after suffering a terrible breakup with her boyfriend and boss, played by Utkarsh Ambudkar, decides to create an art collection from all of the odds and ends that her ex had left behind. Naturally, she calls this collection her "Broken Heart Gallery" and puts it on display at a kind stranger's hotel. And who is this mysterious stranger? Dacre Montgomery, of course.
Apart from these details, little is known about the film's direction, though news regarding the project is sure to start flooding once the team begins filming in August.
New Podcasts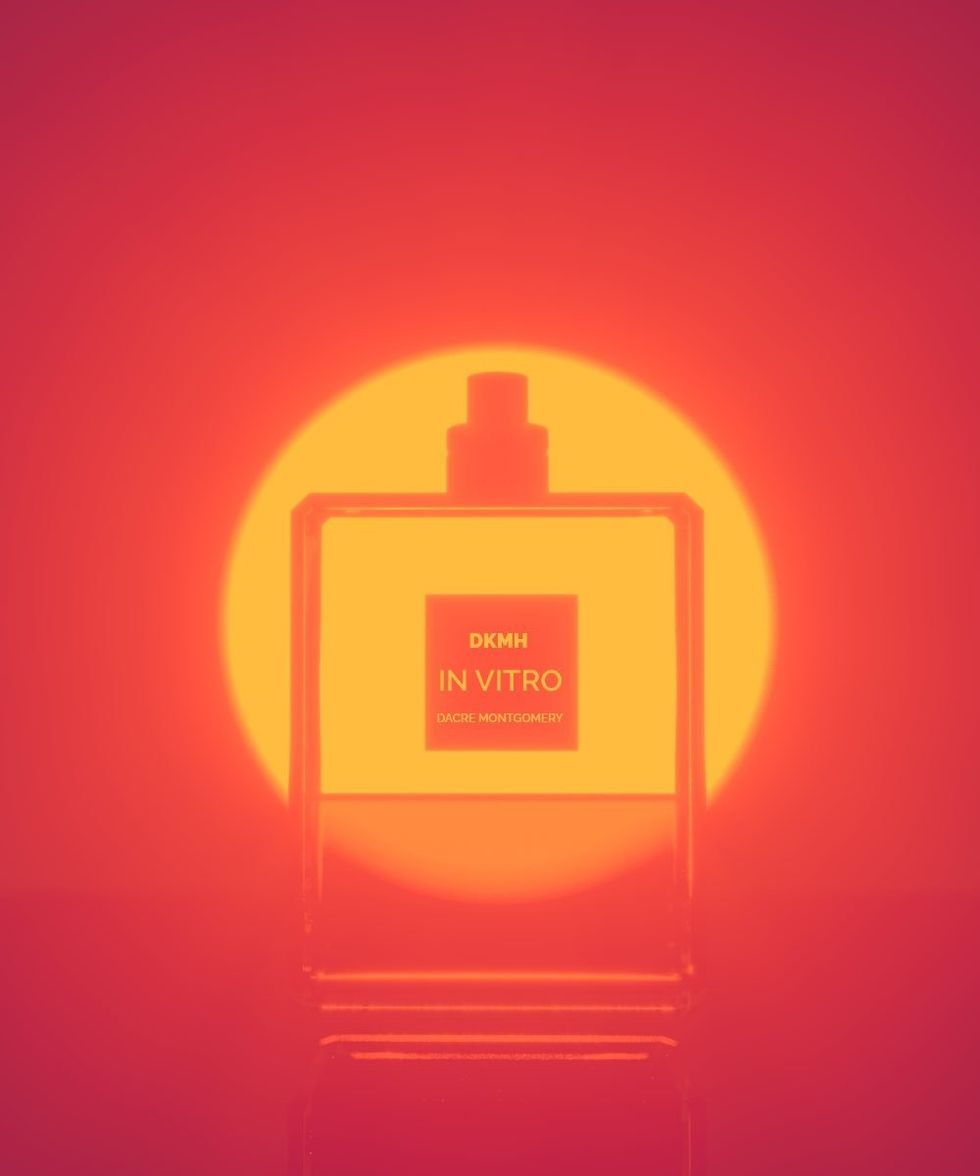 Promo Photo for "In Vitro" of the Podcast DKMH
https://pbs.twimg.com/media/D_OoMv3VUAAQ3cA.jpg
However, if you're just dying for some new content from Montgomery right this minute, I'm happy to tell you that he released an interesting new podcast just this past week. A far cry from his intense, manic performance as Billy Hargrove, Montgomery's performance art shared through these four podcasts highlights a much softer side of the young actor.
A collection of poetry, the four episodes take on a style that the actor describes as "Beat poetry" and are born from an intensely personal space for the Aussie. Everything about the collection, from its title "DKMH," which is a clear callback to the actor's full name, to his writing and careful narration of the poems, key into what the actor hopes is an experience that is "altogether meditative, confronting and hopefully...universally relatable."
If the fact that this spectacular young performer is serenading us with his velvety Australian tones isn't enough of a draw-in, then maybe this will entice you: the actor also set the poems to the soothing tracks of Matt Lange, LUCHS, and Julia Stone. That's Julia Stone of the band Angus and Julia Stone, who blew up with the song "Big Jet Plane" nearly a decade ago and have found more widespread popularity once again with the indie hit "Chateau." Fun fact: Dacre Montgomery also starred as the unnamed leading man of the "Chateau" music video, so if you'd like to check that out as well I've got you covered: https://www.youtube.com/watch?v=fFHR164mnjg
Marvel's Adam Warlock?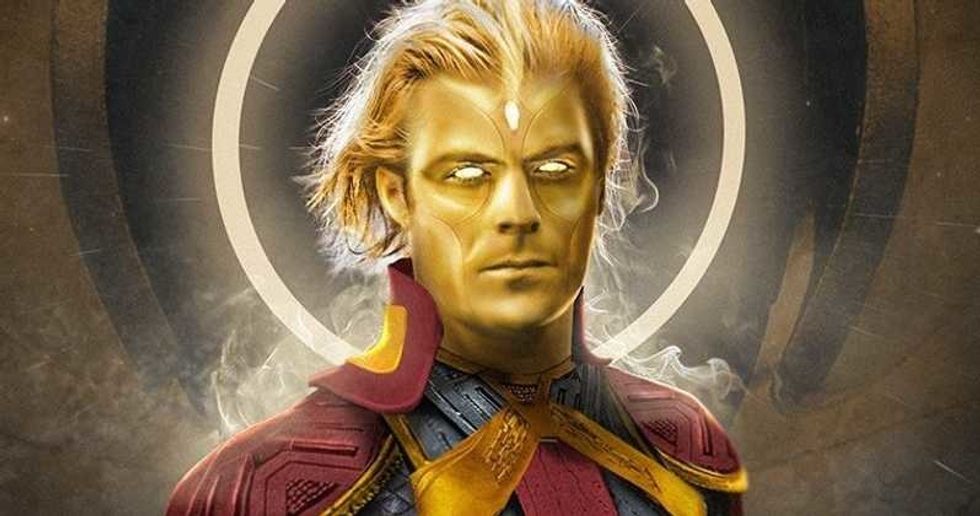 Fan Concept of Zac Efron as Adam Warlock
https://deffinition.co.uk/wp-content/uploads/2019/06/marvel-phase-4-breakdown-everything-we-know-so-far.jpg
Okay, so this one is a bit tentative, but I felt obligated to do a thorough update of all the potential projects lined up for Dacre Montgomery. After all, this article naggingly asks "What's Next?" and at least according to "We Got This Covered," a spectacular opportunity to join the MCU may very well be in the cards for the Aussie: https://wegotthiscovered.com/movies/stranger-star-eyed-adam-warlock-guardians-galaxy-vol-3/
So, cutting right to the point, this article teases that Dacre Montgomery, despite being a relatively young and unseasoned actor, has actually made it on the shortlist of actors being considered for the role of Adam Warlock in the upcoming Guardians of the Galaxy Vol. 3 project. Official casting will begin in November.
Don't know who Adam Warlock is? Don't feel bad. I had to look him up yesterday. Comic book fans will likely be very familiar with this insanely powerful, genetically-engineered intergalactic anti-hero, but to keep things simple I'll recap what we've seen of him in the MCU so far.
In the first Guardians of the Galaxy film, all we see of Adam is a subtle easter egg tucked into a shot of The Collector's lair on the planet Knowhere. It's simply a shot of a slimy cocoon, nodding at the fact that Adam Warlock is famously birthed from a cocoon created to germinate all kinds of stupidly powerful beings such as himself. However, in Vol. 2 we get a much more solid introduction to what will eventually become the character of Adam. Throughout the film, we cut back to the revenge mission of The Sovereign, a society of perfectly engineered beings lead by their supreme leader Ayesha. Are you starting to remember them now? They're the golden assholes who tried to murder the Guardians after Rocket stole their batteries. There we go. It's all coming back to you.
The most important scene for Adam, however, is one you might not remember. In one of the five post-credits scenes for Vol. 2, we see Ayesha haggard and clearly unhinged and burning with hatred for the Guardians after their apparent insult to her people: stealing from them and then not having the courtesy to be annihilated afterwards. In a fit of maddened rage, Ayesha has decided to create a new member of The Sovereign, even more beautiful and powerful than any Sovereign before him and even more capable of dispatching our careless heroes. And what is this supreme, perfect being's name? Well, Adam, of course.
And with a description like that, it's not hard to see why Montgomery was put on the shortlist of actors being considered for the role, along with rumoured mentions of Zac Efron and Nikolaj Coster-Waldau. Adam is supposed to be the perfect specimen, a testament to classical notions of male beauty and power. Summarily, that means that the casting for this character will be sifting through a line-up of beautiful white boys with the ability to nuance their portrayals of aggression and arrogance. True, Montgomery might be the youngest choice on the list, but after his touching turn as the furious Billy Hargrove, it's no wonder that he's caught Marvel's attention.
Whatever the case, Warlock or no Warlock, Dacre Montgomery is definitely someone that we'll have to keep our eye on in the future. While he may have just delivered his best performance to date as Billy Hargrove, it seems entirely possible that that spectacular farewell to the Stranger Things character was merely the opening act of a greater career of stardom.