It's 3 p.m., and you're already sipping your fourth cup of coffee of the day. Caffeine has become your best friend as an undergrad, staying up late with you at night and keeping you motivated in the morning. The type of coffee I order changes depending on the time of day it is and my mood. But, no matter what I order, it's still my go-to drink.
1. Pumpkin Spice Latté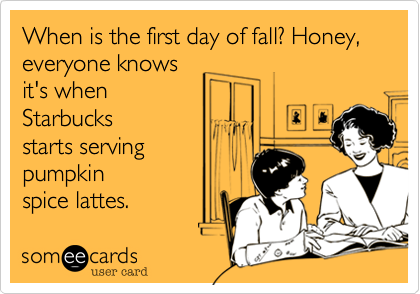 You're basic AF and you know it. You love all things ~fall~ and are obligated to keep up with the latest trends, which also applies to coffee. You get excited for the fall to wear your uggs and bomber jacket, which go perfectly with your PSL.
2. Dark Roast Coffee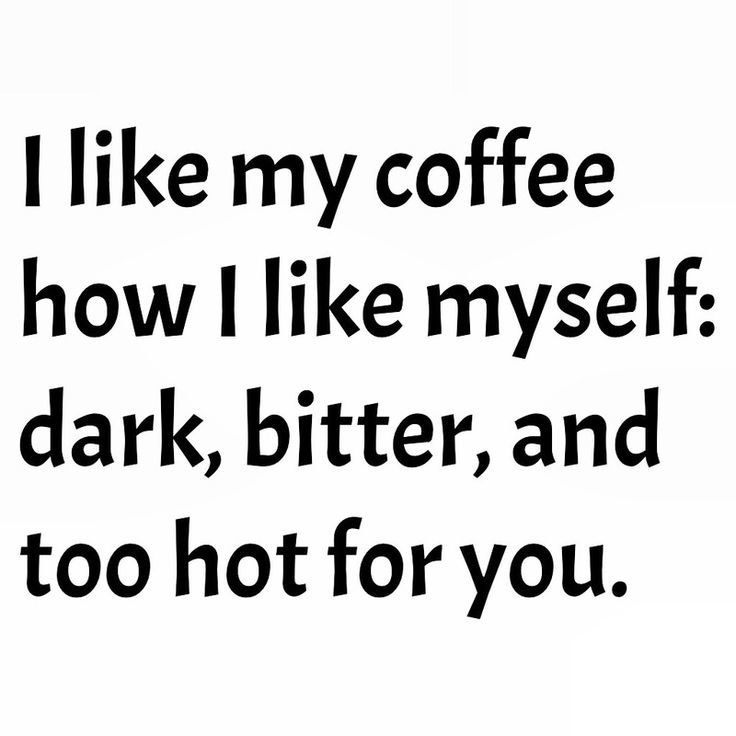 You are hard-core. You like things to the point and spend hours up late at night. Why else would you want dark coffee with no milk or sugar?
3. Mocha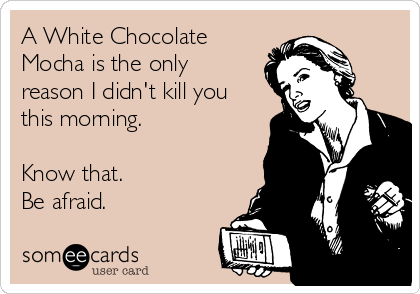 You are optimistic and love adding little extra things to brighten your day, just like how chocolate perfectly compliments your coffee. You're too sophisticated to order just a hot chocolate, so this is a sneaky way of ordering what you really want.
4. Strawberry Frappe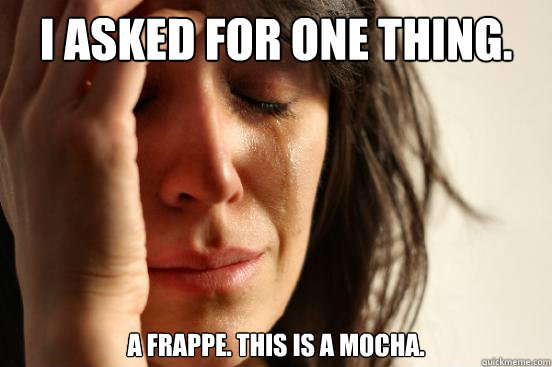 You're bubbly and love the sweet things in life. You relive your youth by ordering a fancy milkshake and are proud of it.
5. Cappuccino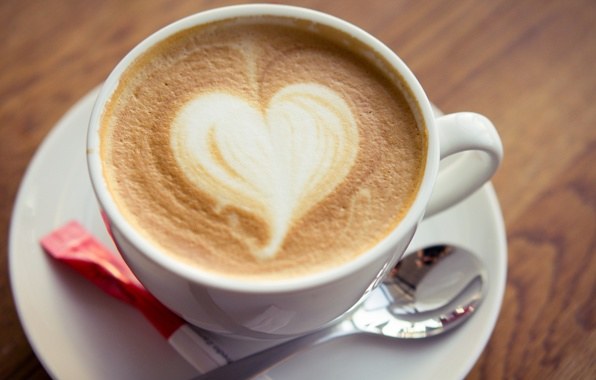 You're a hipster and love all things artsy. You live for designs on your coffee, and they usually make it on Insta.
6. Chai Latté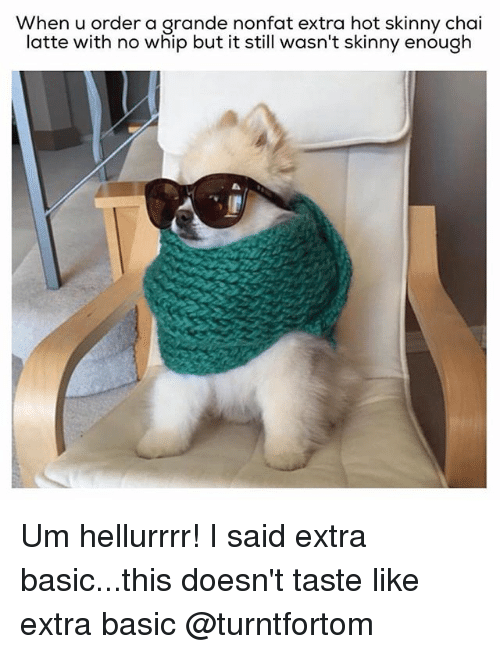 You are semi-basic, but not to the point where you spend hours editing pictures of your perfect chai. You're healthy and are obsessed with the latest fitness trends, and always get your coffee on the go decked down in lulu.
7. Vanilla Steamer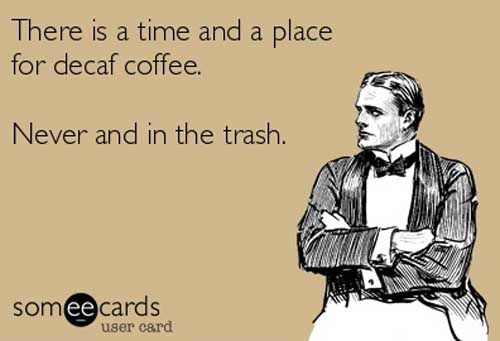 Your friends make fun of you for ordering a drink with no caffeine, but you don't care. You are your own person and do what makes you happy. However, sometimes, a little caffeine boost is necessary.
8. But no matter what your order is, you're just happy to have your Starbucks in hand.