April showers bring May flowers! Well, I may be getting ahead of myself but everyone is ready for some warm weather! As you begin to put away the sweaters and scarves for the year, here are some cute outfit pieces for springtime!
1. Rompers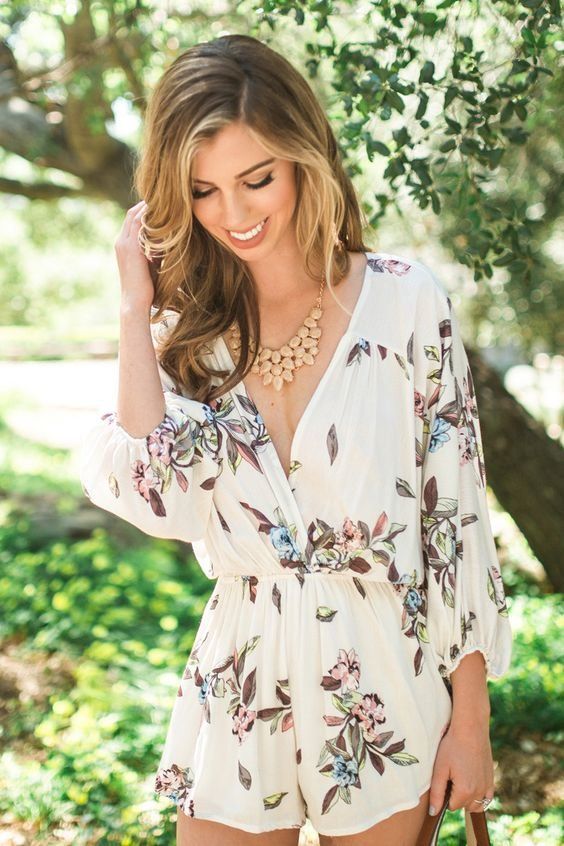 Rompers are the best of both worlds during the warm weather months. It's got the flow of a dress but the convenience of shorts. It's a spring essential.
2. Pullovers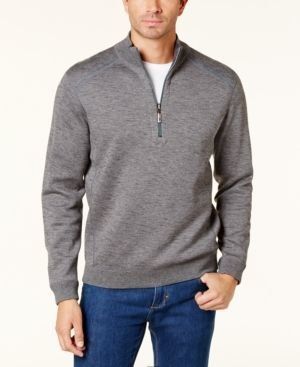 This can be for both males and females. Although we may be ready for the warm weather, we may have those cold spells that don't make you feel ready for shorts and a t-shirt. This is a perfect way to keep yourself warm during the unpredictable spring weather.
2. Jean jacket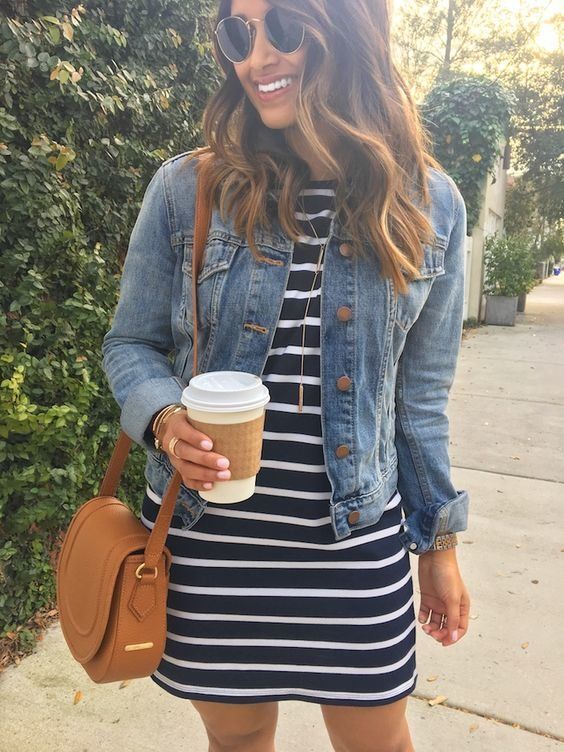 Jean jackets are coming back in style and I am loving it! It is a perfect add-on to something that needs more.
3. Floral cardigan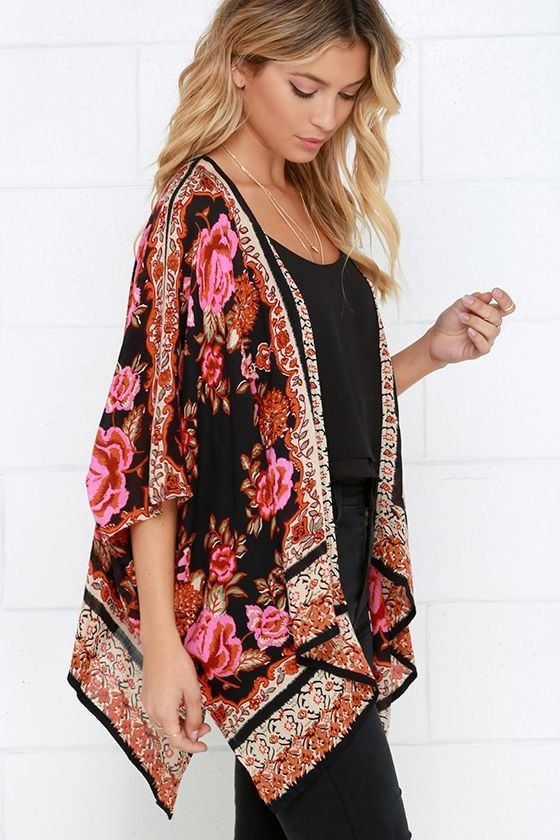 This is bordering summer accessories but you never know what spring has to hold. It's flowy and offers a great coverup that isn't going to have you sweating.
4. White jeans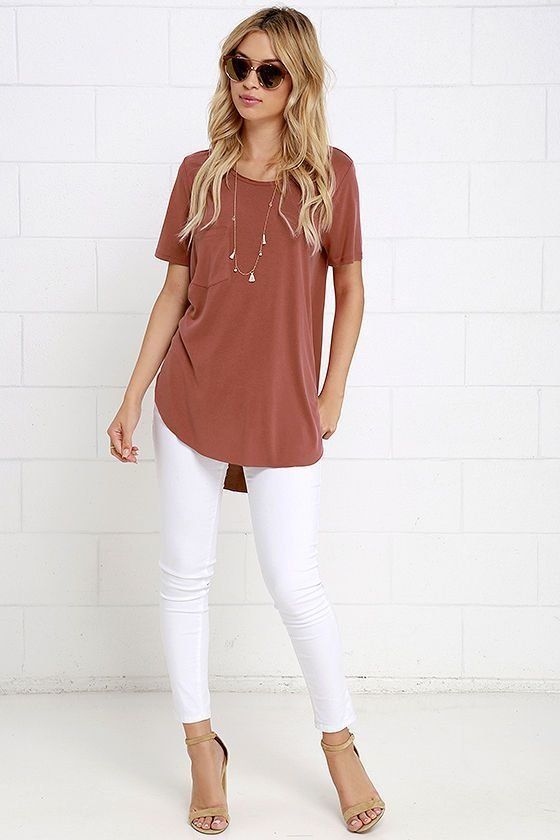 Whoever said that you had to wait for Memorial Day to wear white wasn't willing to break some rules. White is a staple of a brighter, radiant season to come. You better believe I will be wearing my white capri pants around way before May.
5. Off the shoulder shirts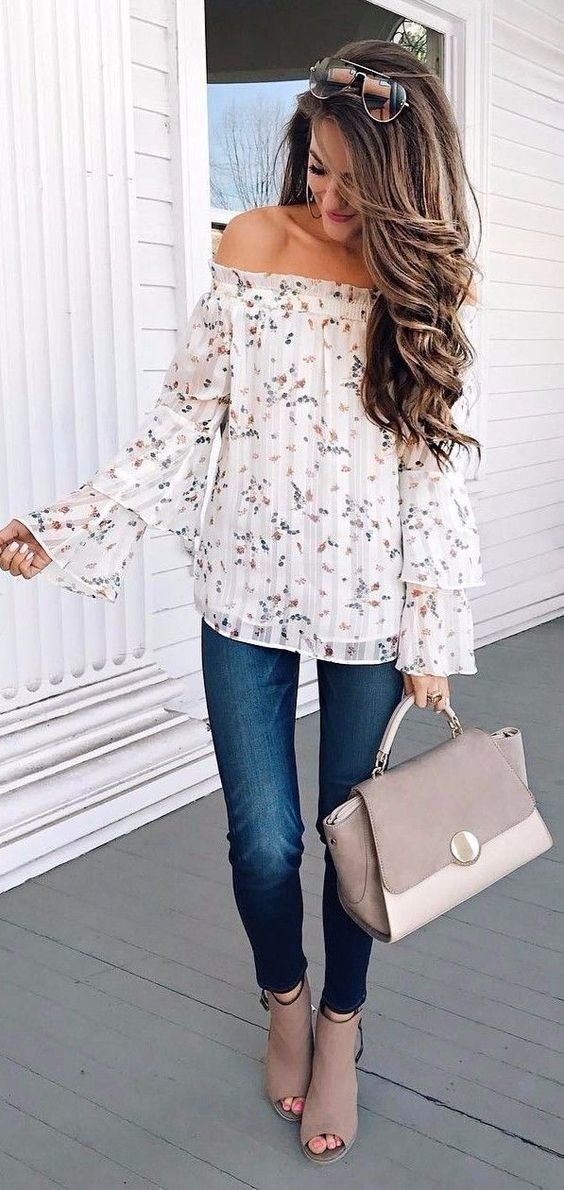 When I was younger, I was always fascinated by the women who wore off-the-shoulder tops in movies. They just looked so graceful and elegant. Now they are back and I love love LOVE it.
6. Wedges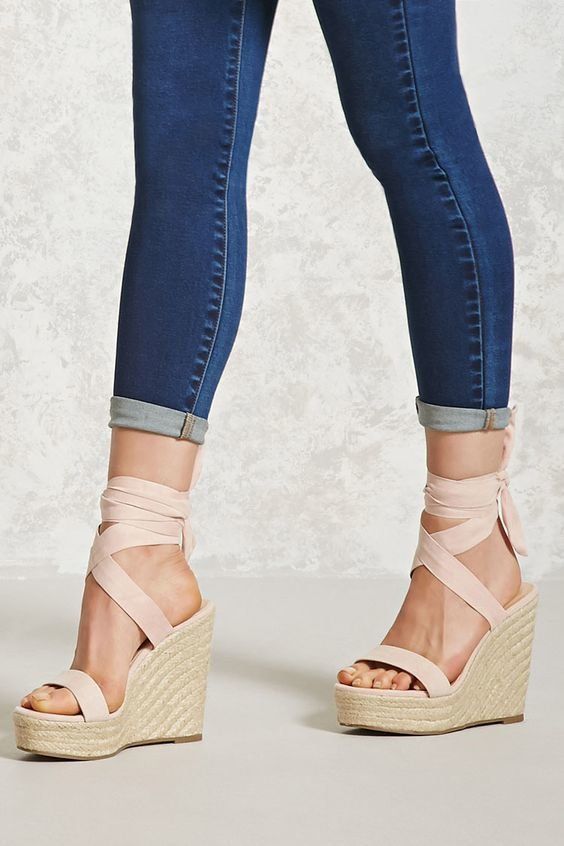 They are the perfect shoe to dress up any outfit. They offer so many colors and styles and the wedges prevent you from tripping so easily (if you are anything like me).
7. Denim button up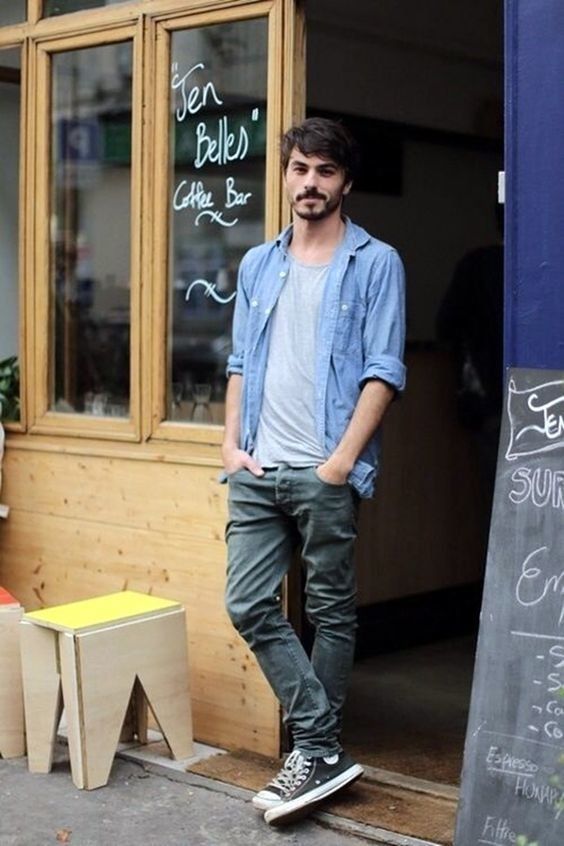 Dark denim, light denim, any sort of denim could dress up or dress down an outfit. For women or men, it's something to keep on in the house or out on the town.
8. Cotton v-neck t-shirt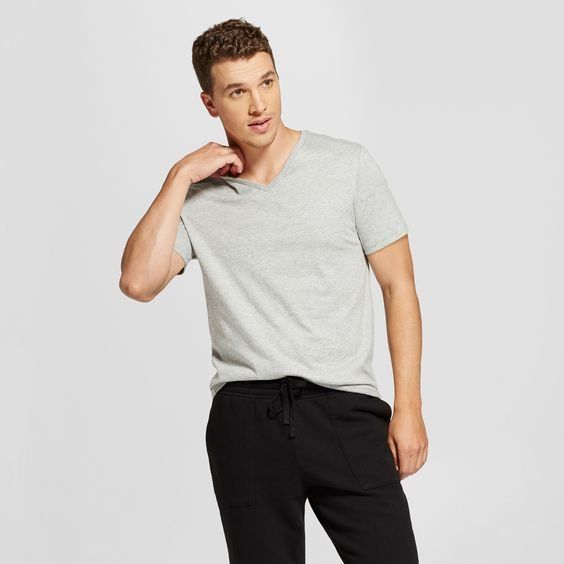 A cotton t-shirt will get you far. V-necks are no different. Put them together and you have a super comfortable shirt that you could literally wear with anything. For those men who don't think they can pull it off, you can. Plus, they are super cheap at Target.
9. Maxi skirt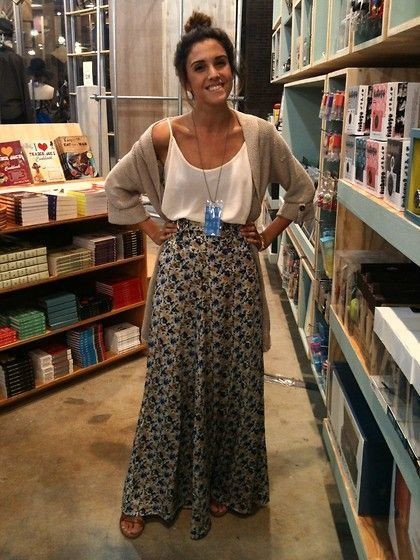 A maxi skirt is a modest alternative to a short dress (and a lot simpler too). They are really fun and flowy and if you are anything like me you may get cold in class because the A/C is blasting and your legs get cold. A maxi skirt will cover up and keep your legs warm.
10. Flowy pants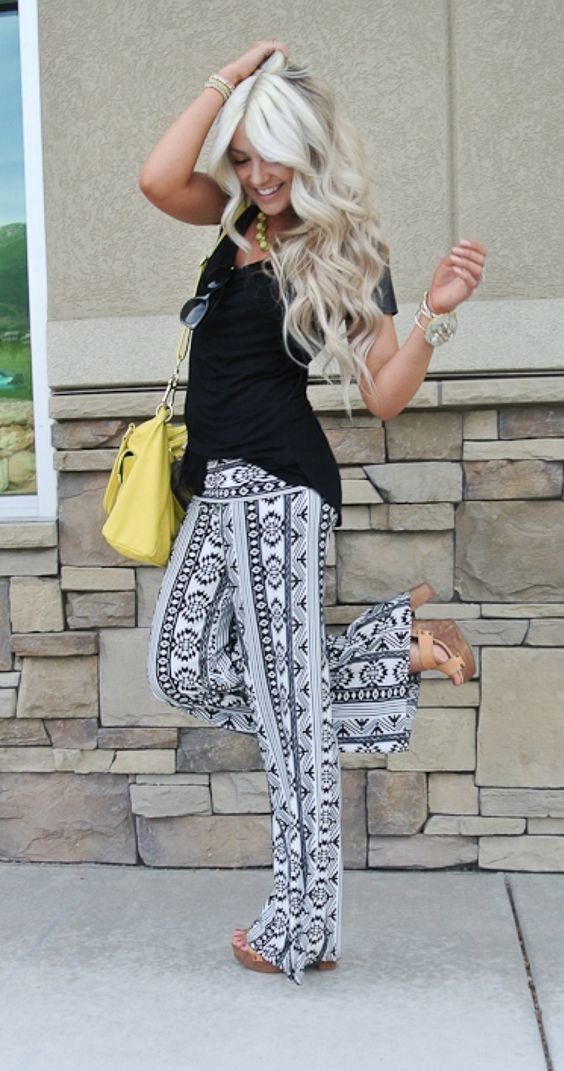 I don't know the name of these pants but they look super comfy and I want a pair! They are so much more comfortable in jeans and won't have you sweating on those hot summer days.
11. Dresses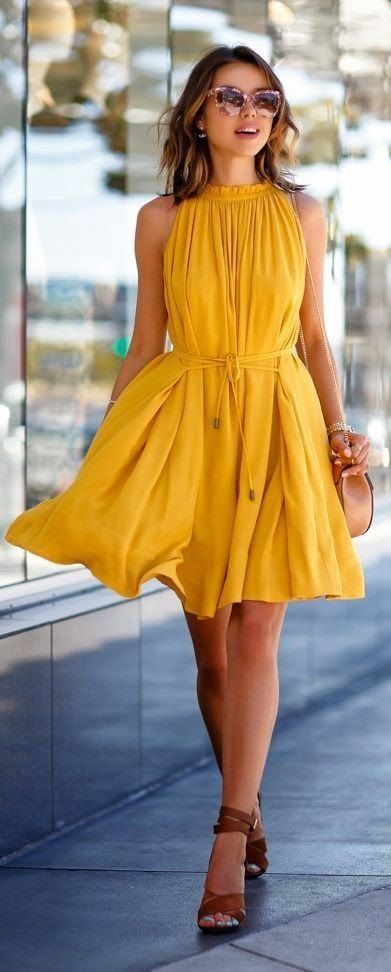 Dresses are a girl's best friend (well, they are MY best friends). Bring out the bright colors in your wardrobe and show it off!
12. Rain boots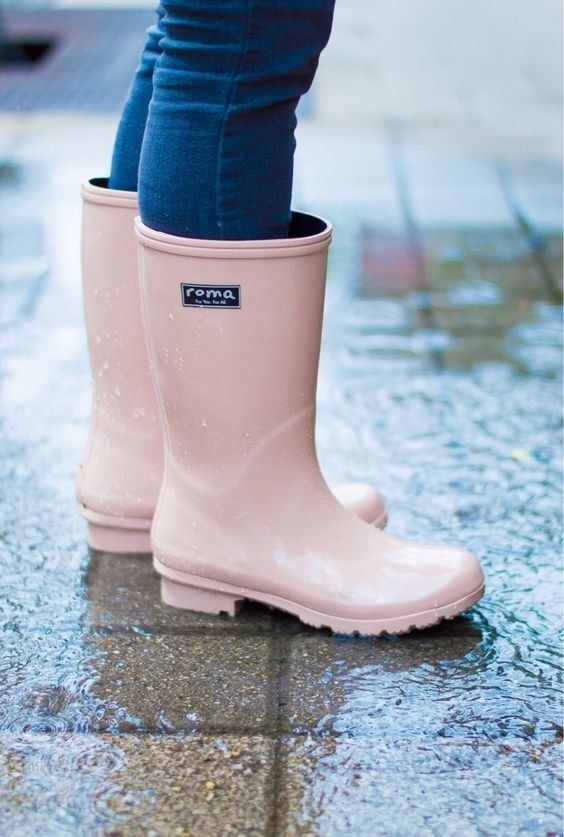 You always have to keep yourself prepared for the unpredictable spring season. Rain boots are essential. You can get tall or short boots but they are absolutely needed.
13. Bralettes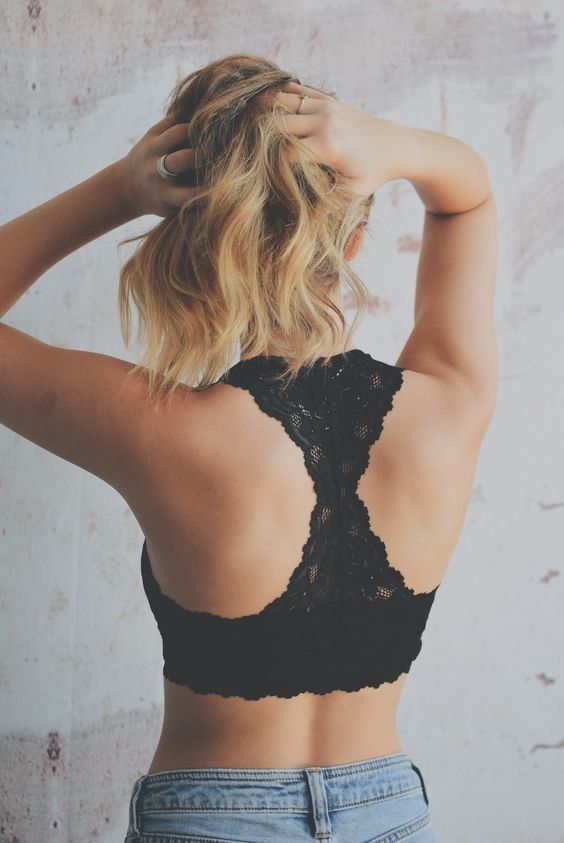 Bralettes are back! The warm season is among us and so are the light undergarments that dress up your wardrobe.
Although my jean jacket from "Limited Too" is long gone, I am ready to stock up my spring wardrobe and enjoy the season full of flowers.