With spring break coming to an end, there's no doubt that everyone is craving a well-deserved summer vacation. The fun doesn't have to end there, though. You can bring summer sooner than you think through your manicure. It's the transition from pastels to neon shades that bring on the bright energy. If you're feeling lost when it comes to the color you should rock on your nails this season, have no fear. I've got you covered with the latest trends, ladies and gents!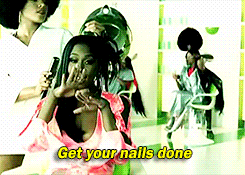 media0.giphy.com
1. Periwinkle, please!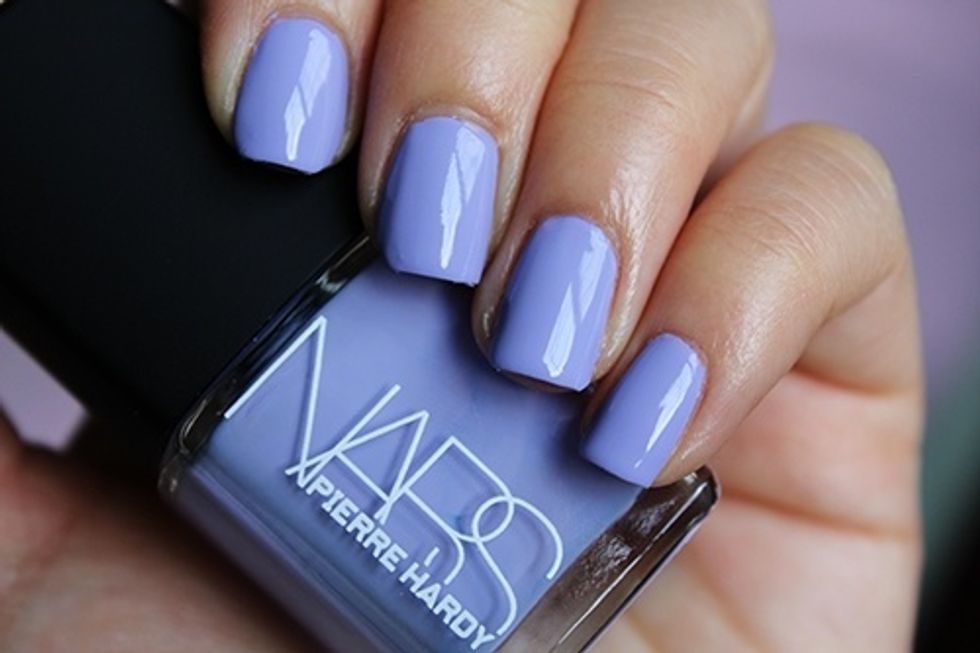 Little Miss Andrea blog
Periwinkle is the perfect shade if you're not ready to let go of spring just yet. It works for both spring and summer, plus it's really on-trend at the moment. It's a win-win because it's simultaneously bright and muted.
2. Barely-there white.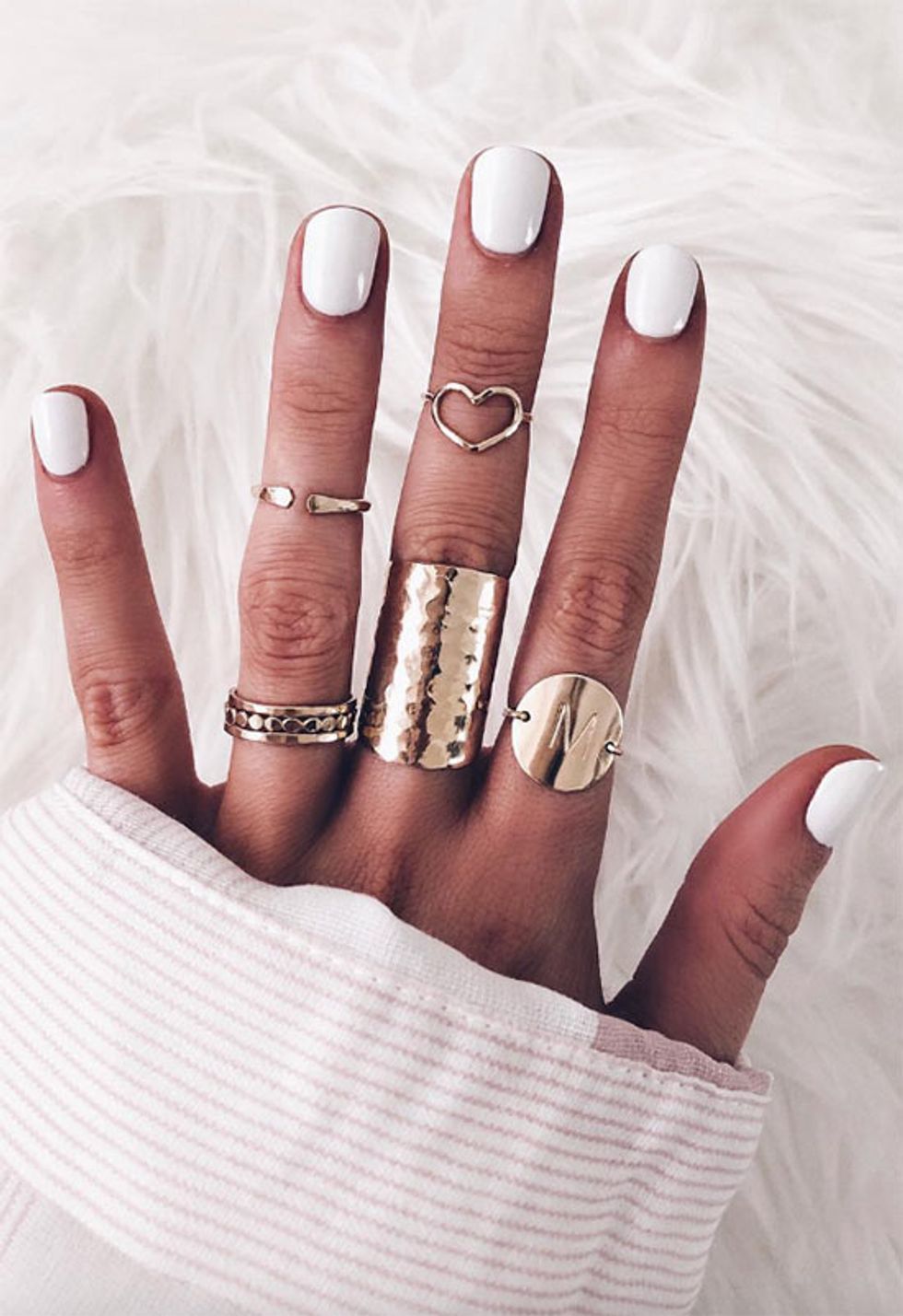 Glowsly
To be honest, white is my go-to mani color year round only because it matches with everything. I think of a white manicure as a blank canvas. It's bold enough to be eye-catching but doesn't clash with your outfits. I usually wear white on my toes so they could match any color that's on my fingers!
3. I'll have a blood orange ombré.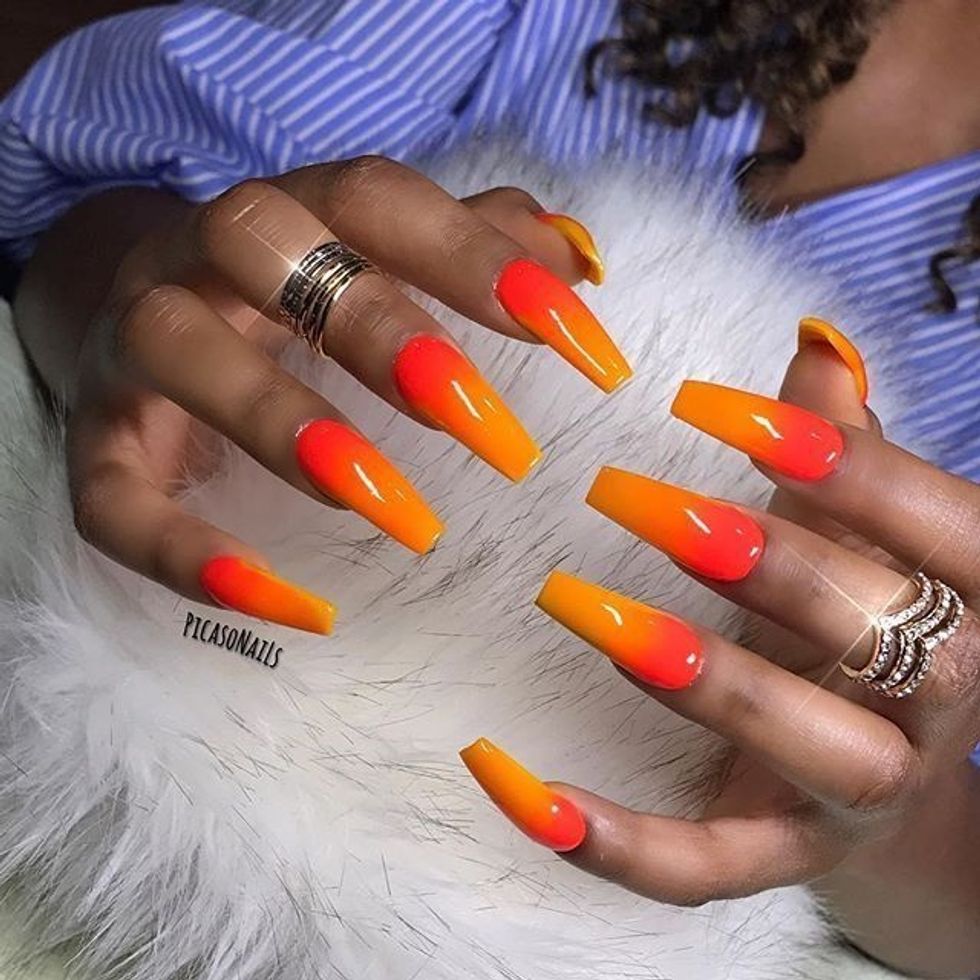 Picaso Nails
Some of you are probably replaying that Project Runway confessional in your head as you read this, but hear me out. It's not red, it's a coral-infused blood orange that fades into a mango shade. It's beautiful, intricate and will be sure to make your manicure stand out.
4. Join neon nation.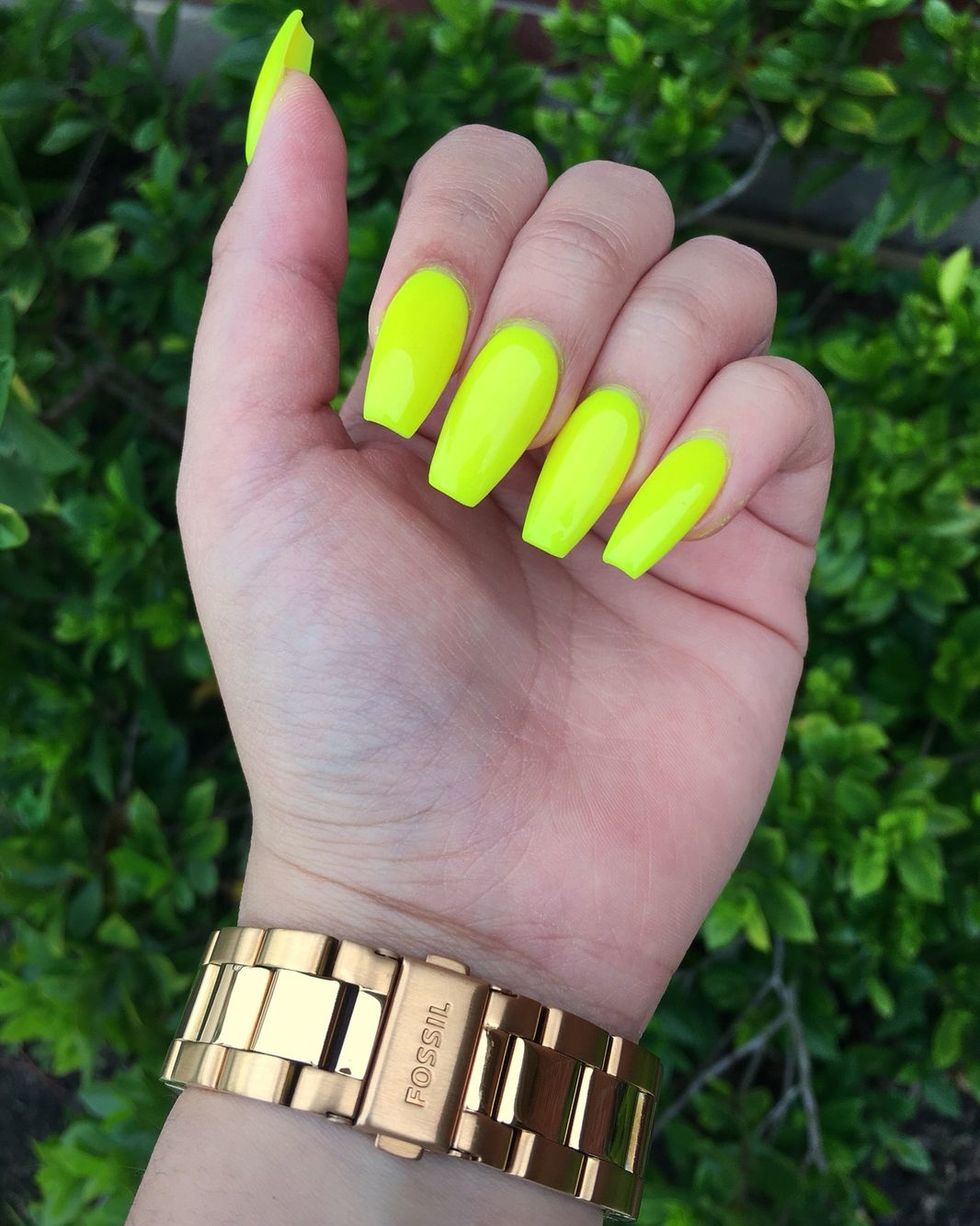 Pinterest
Neon colors are almost always on trend during the spring and summer seasons. You can keep it classic with a highlighter yellow, which compliments a variety of skin tones. Or go for another vivid hue. Other popular neon color choices are green, orange and pink.
Life isn't perfect, but your nails can be. There's nothing better than a bright manicure to commence the spring and summer season!