Over spring break I traveled to Louisiana and Mississippi with my tennis team. Overall, my trip was a blast! Here are a few highlights from my trip:
1. Seeing Family
Our first night we stopped in Okmulgee, OK, which just so happens to be an hour drive from where my dad's parents, sister, brother-in-law, niece, and nephew live (pictured below). It was so nice to be able to spend an evening over dinner with them and to be surrounded by family after such a long time away from home. Later on in my trip, my mom's parents drove out from Florida to see me play tennis in Louisiana! I felt so incredibly blessed!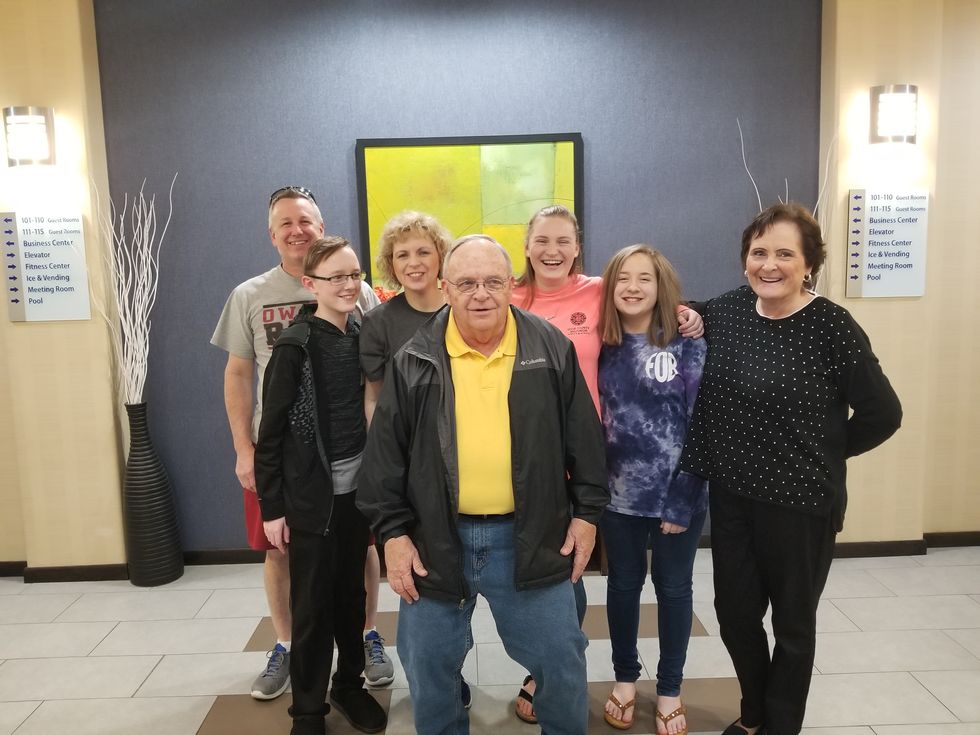 2. Playing Where I Won my 1st Ever Match
For those of you who don't know, I lived in Louisiana for all of my awkward, middle school years. While I was living there I began playing tennis and started entering tournaments late into my first year. It just so happens that one of the sights we played at during spring break was where I won my first ever tennis match! Luckily, I was able to play and win on the same exact court! It was such a great feeling and something that I will always remember!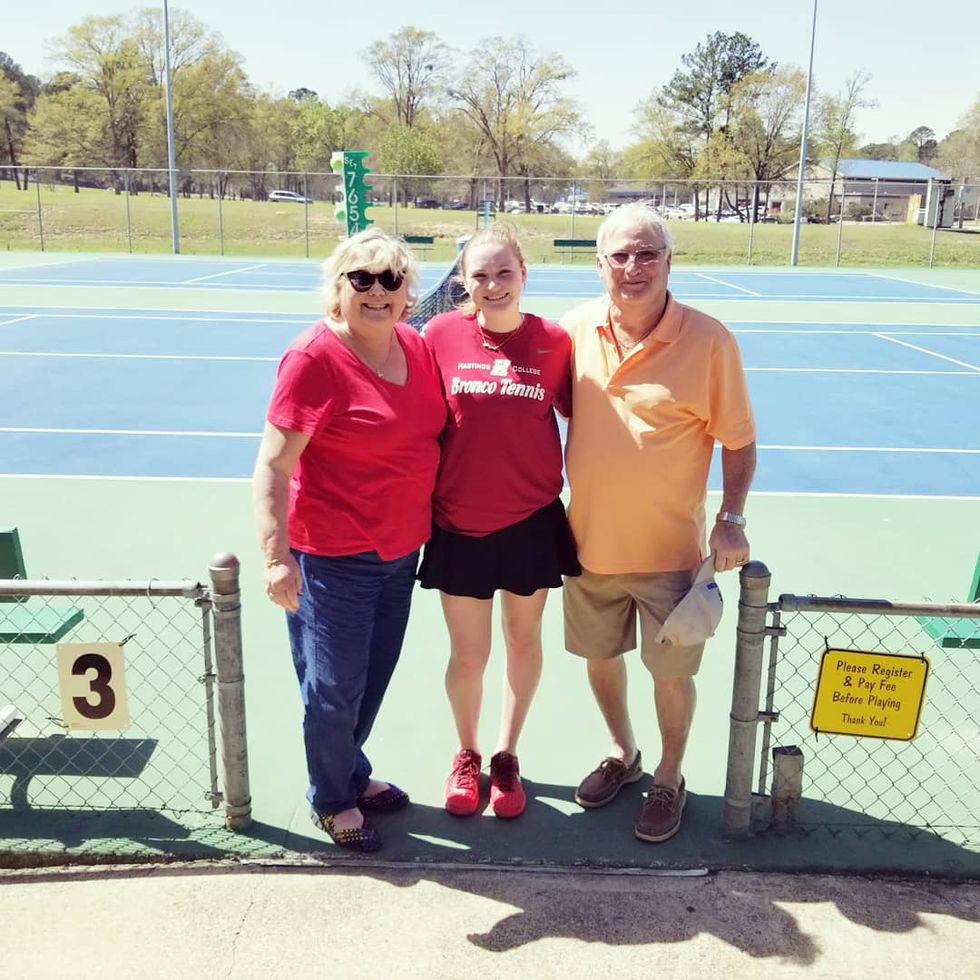 3. Singing Karaoke
As most of you know, I am quite shy, at least in public places. So it may come as a surprise to you that I participating in karaoke one night in Mississippi after a long day spent at the beach. We were at this amazing Mexican restaurant and it just so happened to be karaoke night. After a lot of convincing from my teammates I agreed to signing one song with them, which turned into three. I am so glad that I stepped out of my comfort zone and tried something new with my friends! There is video evidence of this, however I will not be putting that out there for the public to view just yet.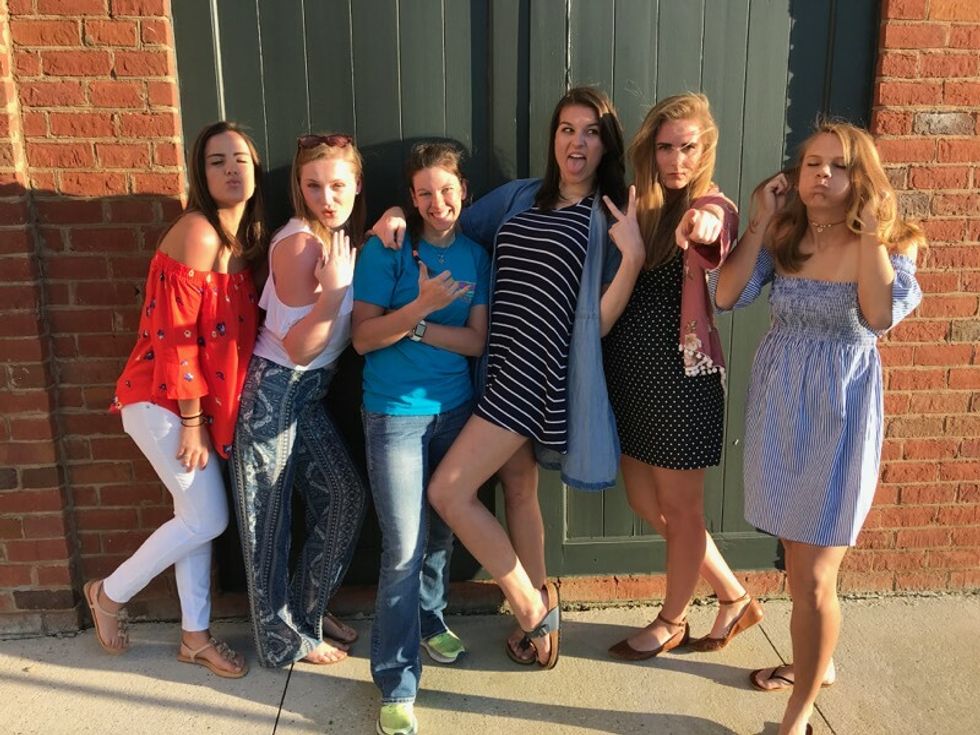 4. Photoshoot on the Beach
One of my favorite things we did on this trip was relax on the beach. We played smash ball, tanned (or burned if you are as pale as me), read, and of course took photos. I took both polaroid photos and just ones on my phone. It was so fun to look up poses on Pinterest and try to recreate them. There are a ton of photos that will most likely be in a separate Facebook post, but here is one of my favorites.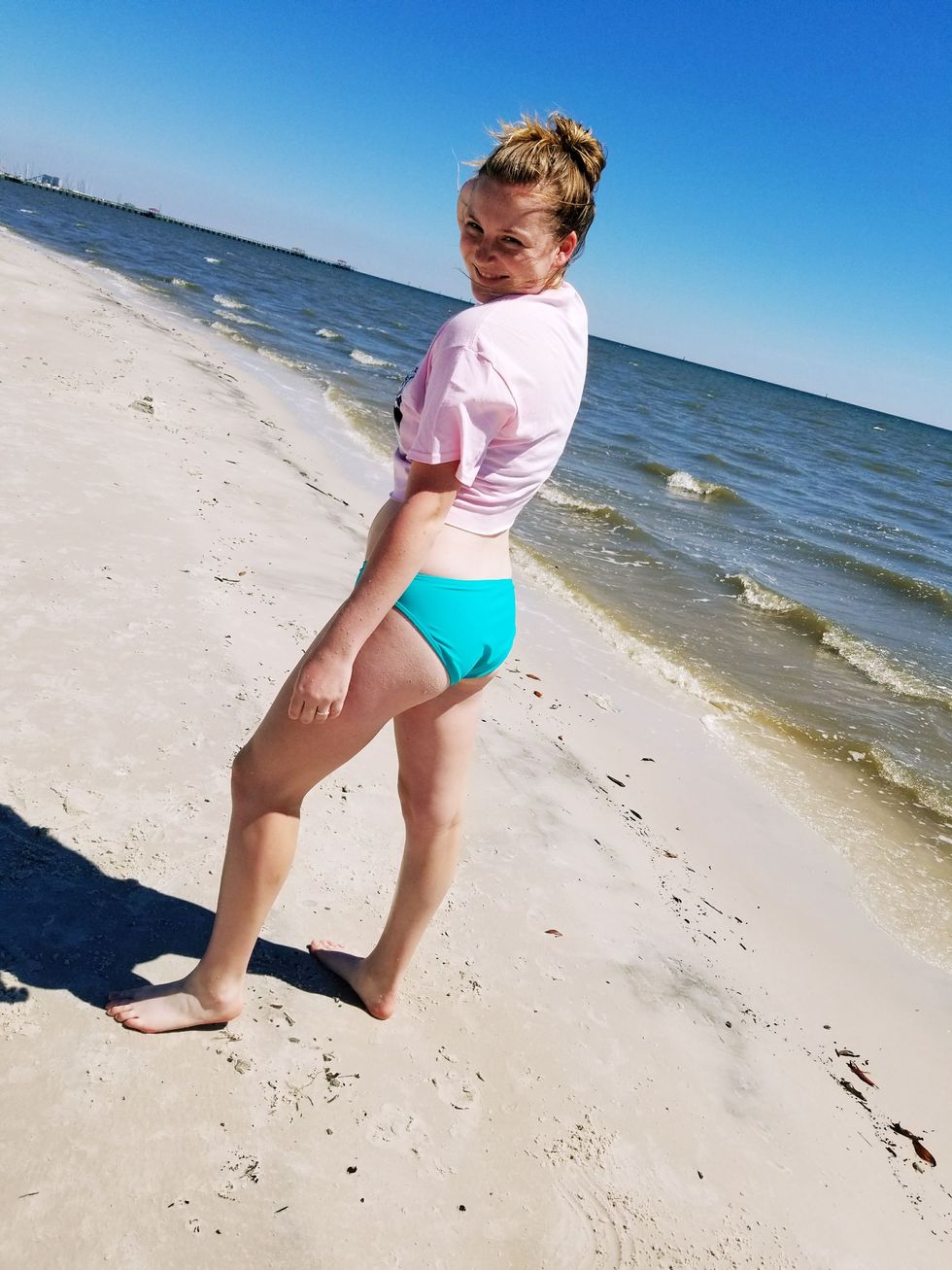 5. Sunset on Lake Pontchartrain
One night we decided to go into New Orleans and to get there from our hotel we had to take this extremely long bridge (the name is escaping me currently). We timed it just right and were able to watch the sunset while crossing the bridge over Lake Pontchartrain. It was absolutely gorgeous!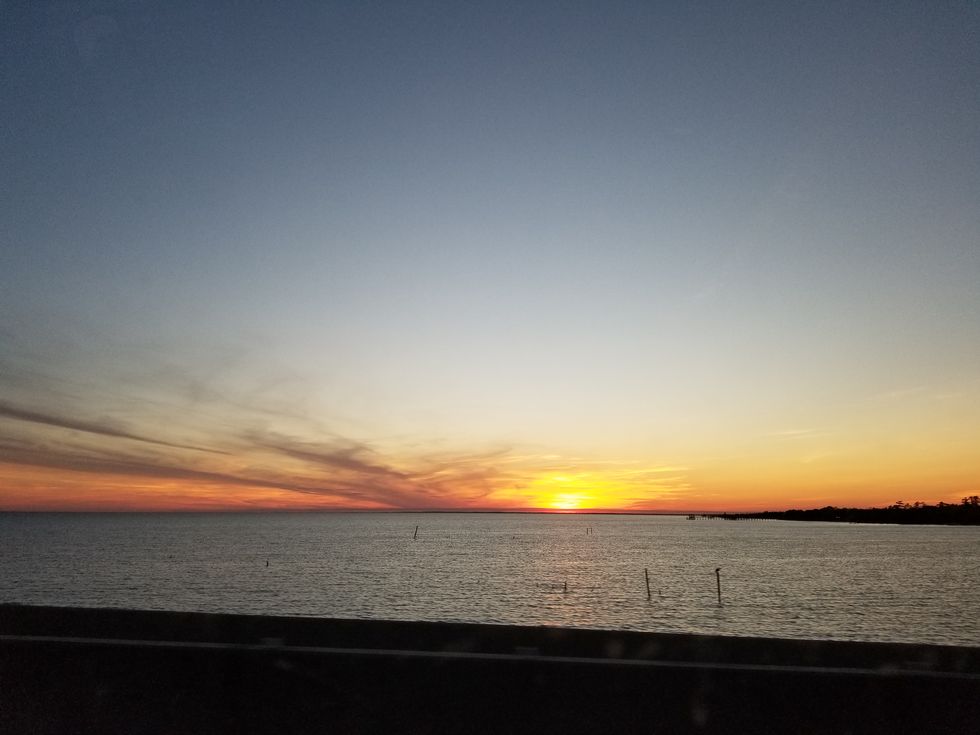 Overall, the trip was such a great bonding experience for my teammates and I. I feel like we all got closer and created memories that will last a lifetime! I am so glad that we had to opportunity to go on this trip together and am excited to make more memories with my girls as the season progresses.