Spring break has a reputation for creating wild and crazy stories, but that doesn't have to be the case. Of course, I would love to spend my spring break on the beach with some of my closest friends, but I'd be lying if I didn't also love a little rest and relaxation at home.
Sure maybe catching up on sleep and different TV shows from the comfort of my own couch don't sound like a great spring break, but it can be just as rewarding. Here are 17 reasons spring break at home is just as great as a spring break vacation.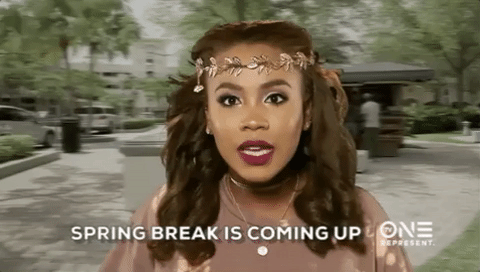 1. Home cooked meals
2. Sleep
3. You get to bring all your dirty laundry home
4. Visiting family
5. More sleep
6. Seeing non-college friends 
7. Time to binge watch new shows
8. Free time to relax and do nothing 
9. Time to get organized and caught up on work
10. Sleeping in as long as you want
11. Seeing your pets
12. You can pick up some more shifts at your local job
13. A chance to hit up the mall
14. Wearing sweatpants and pajamas all day
15. You can visit your favorite local restaurants (aka Wawa)
16. More time for playing on your phone
17. Have I mentioned you get to sleep more?