The purpose of this article isn't to talk about his passing (entirely), but to connect with anyone else that may be transitioning and wondering if their loved ones will recognize them too as the opposite "gender" or even accept them transitioning. My Papa means so much to him and for me not to know his thoughts about me transitioning, it feels secretive and I don't like it. I feel sadness and I still grieve over his loss. I often think "is he proud of me?", "would he accept me as Ian?", "will he recognize me this way?", and "does he know I think these things?".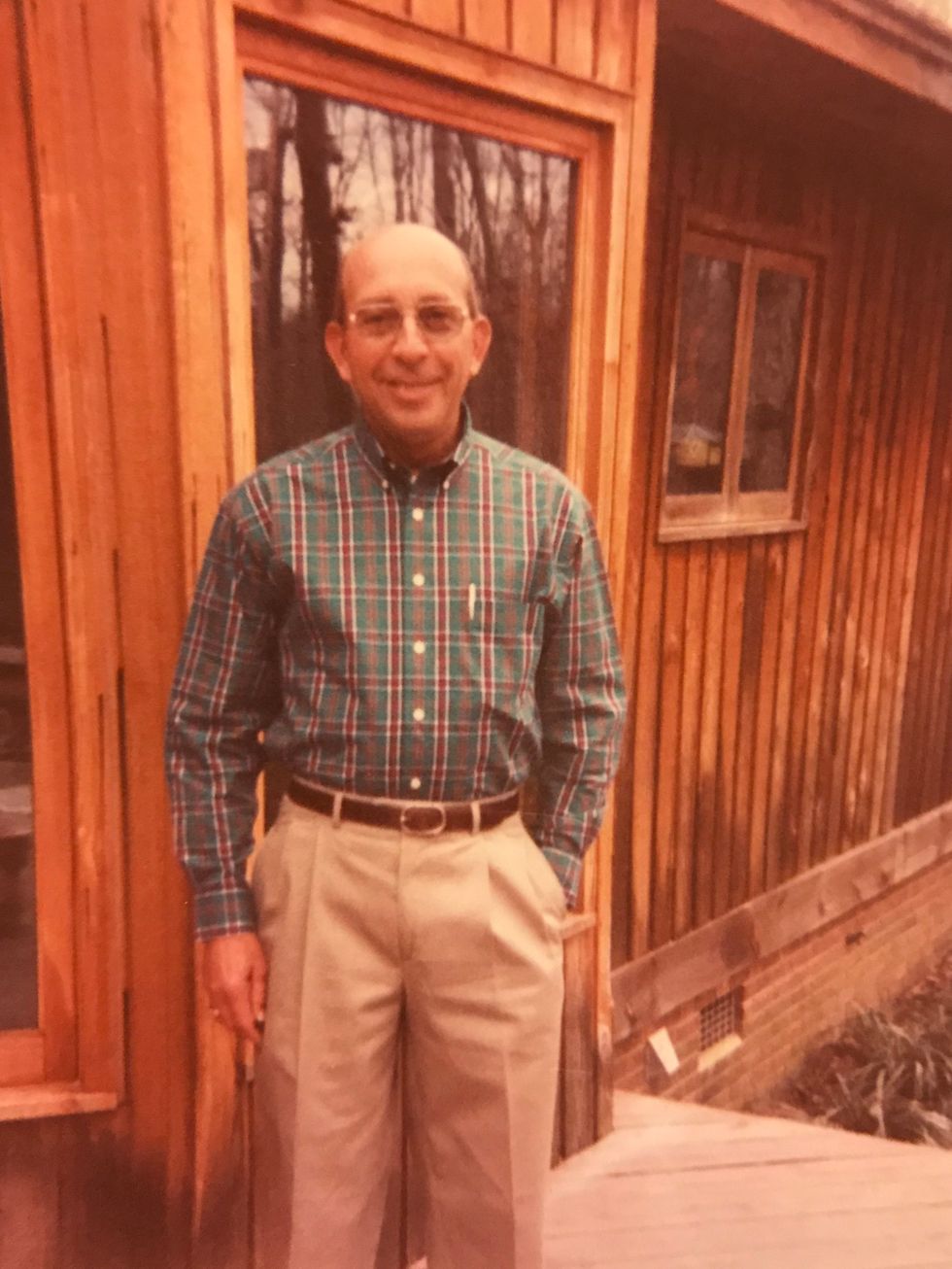 A smile that gets you every time.
My Papa was my best friend. Unfortunately, he passed away at a young age, thus he didn't get a chance to see me physically change throughout the years. He never physically got to see me graduate high school or college nor did he get to see me play sports. He missed a lot, but I do say physically because I do believe he is watching over me. I survived two car accidents, one in which I was hit head on and another within six months of the first one, I flipped into the woods approximately six times at a speed above 80 miles an hour. One could say I am lucky, but I continue to think he was watching over me and still is.
Every year around the same time (the month of May) I feel even closer to him as he passed away Memorial Day weekend. It is actually ironic because he was a Veteran and everything happens for a reason, but I often feel guilty for his passing. He was really sick. Went through hell and back. I remember he showed up to my house a week early thinking it was my birthday. Surprised me more or less, but my family and I didn't think anything of it until he started acting strange. He had a stroke, heart attack, and it didn't get easier.
The night he died, I remember my dad asking me to go visit him, but because I was in a mood, I chose not to. And that night, he died. That night, I also threw away flowers. I remember feeling sadness after throwing away the flowers and I often think I told myself "the day I throw these away are the day, he dies" and consequently, he died within the same time period of me throwing them away. Whether this is something my mind made up because I feel guilty for not seeing him the night of his passing or whether this actually occurred, I am unsure, but there isn't a day I don't think about him. My true hero.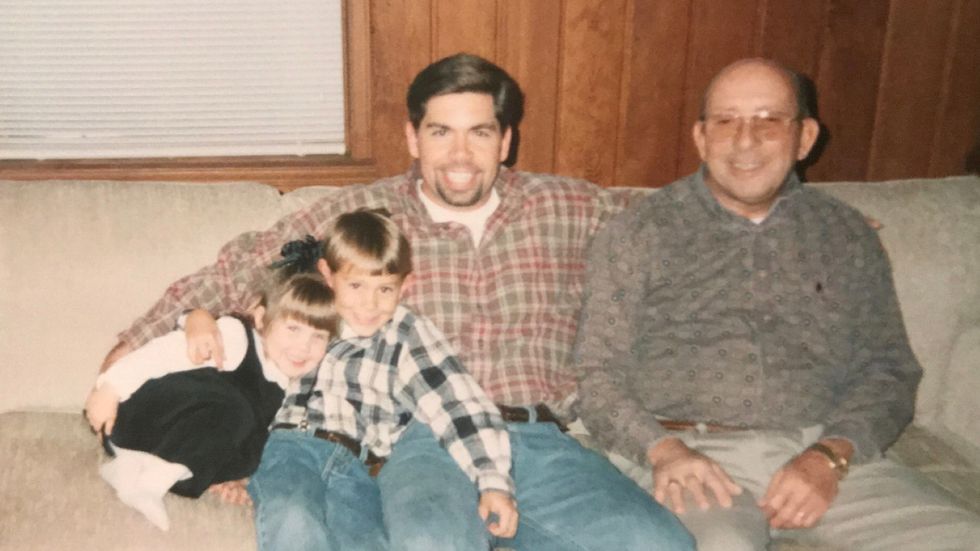 The OG Hodges family.
As he never really got a chance to know me as Erin, nor Arin, and now as Ian. I don't know his thoughts about the LGBTQ+ community, but I would hope he would love me regardless. I'm not the same individual with the dresses, make-up, and long brown hair, rather I am an individual with the suits, the light facial hair, and short brown hair. Family has always been important to me and it is why I often hesitate talking to my own dad about me transitioning because he is a lot like his dad (my Papa). I do not want to disappoint my family, nor go through life without their support. However, some of my family has chosen to part ways due to my decision making. As far as my Papa, he is a Southern man from Mt. Airy, NC so there are a lot of thoughts whether he would be supportive of me and my decisions, but I can only hope that when I go to Heaven, he will welcome me with open arms.
No one in my family understood the connection my Papa and I had, but every time I think about him, I smile. I remember his laugh and how he held his stomach like Santa because he had a beer belly, the way he blew his nose on an old-fashioned handkerchief, and the way his hugs felt. I was only twelve or thirteen when he passed, but he has always felt close to me. He still does.
Papa if you're watching over me and are able to see this article, just know these things: I love you more than I can put into words, I miss you uncontrollably, and thank you for keeping me safe.
Always.