Snapchat can be more than just capturing a fun night out, or seeing what your friends are up too! The same song and dance continue on Snapchat, whether it be constant stories on the Kardashians, or even just various celebrities talking on their personal stories about their luxurious lives. Sometimes the same Snapchat stories can get boring after a while, so look no further into the stories that you should be subscribed too!
How Stuff Is Made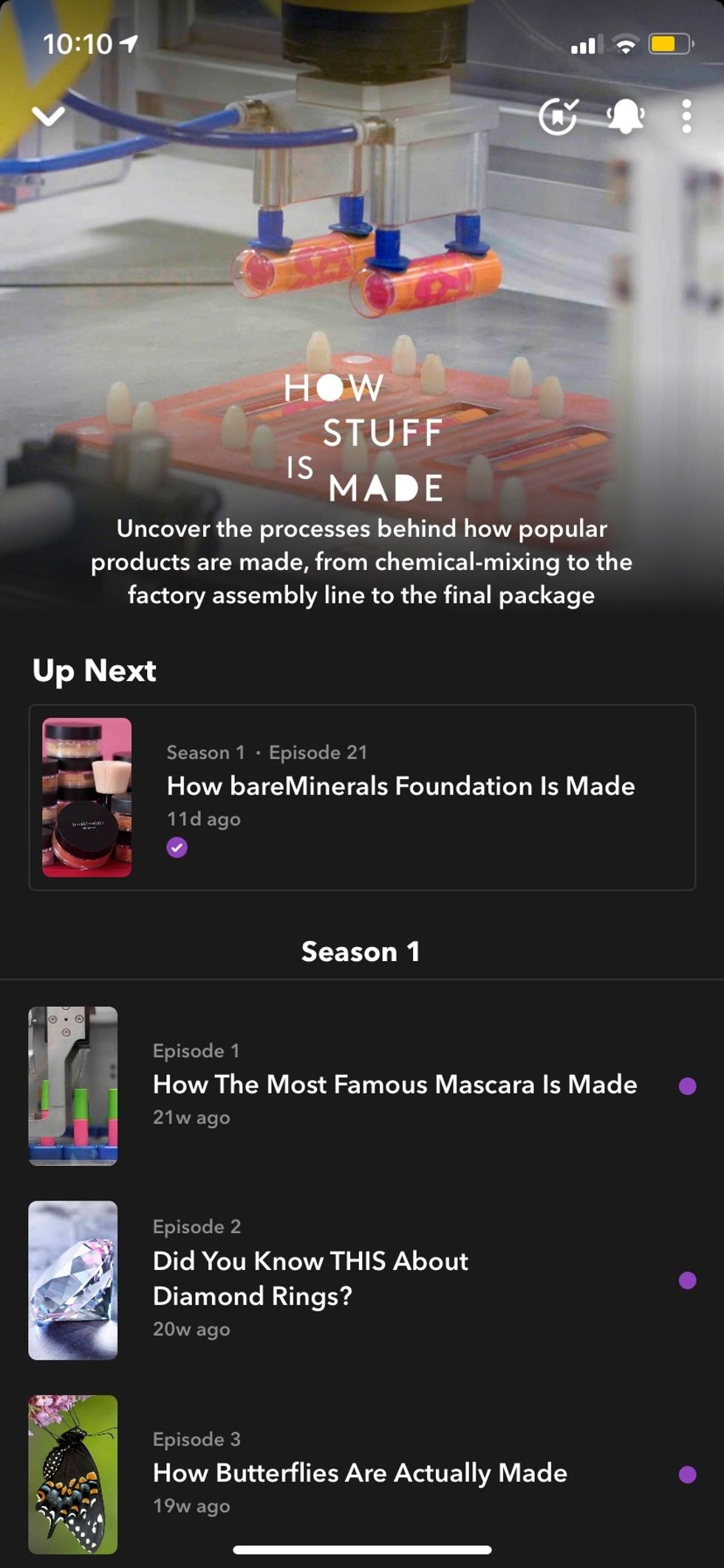 I've always been a fan of watching how things are assembled, or how certain products are made! This snap story will show you how all different items are made, from lipstick to lollipops!
Face Forward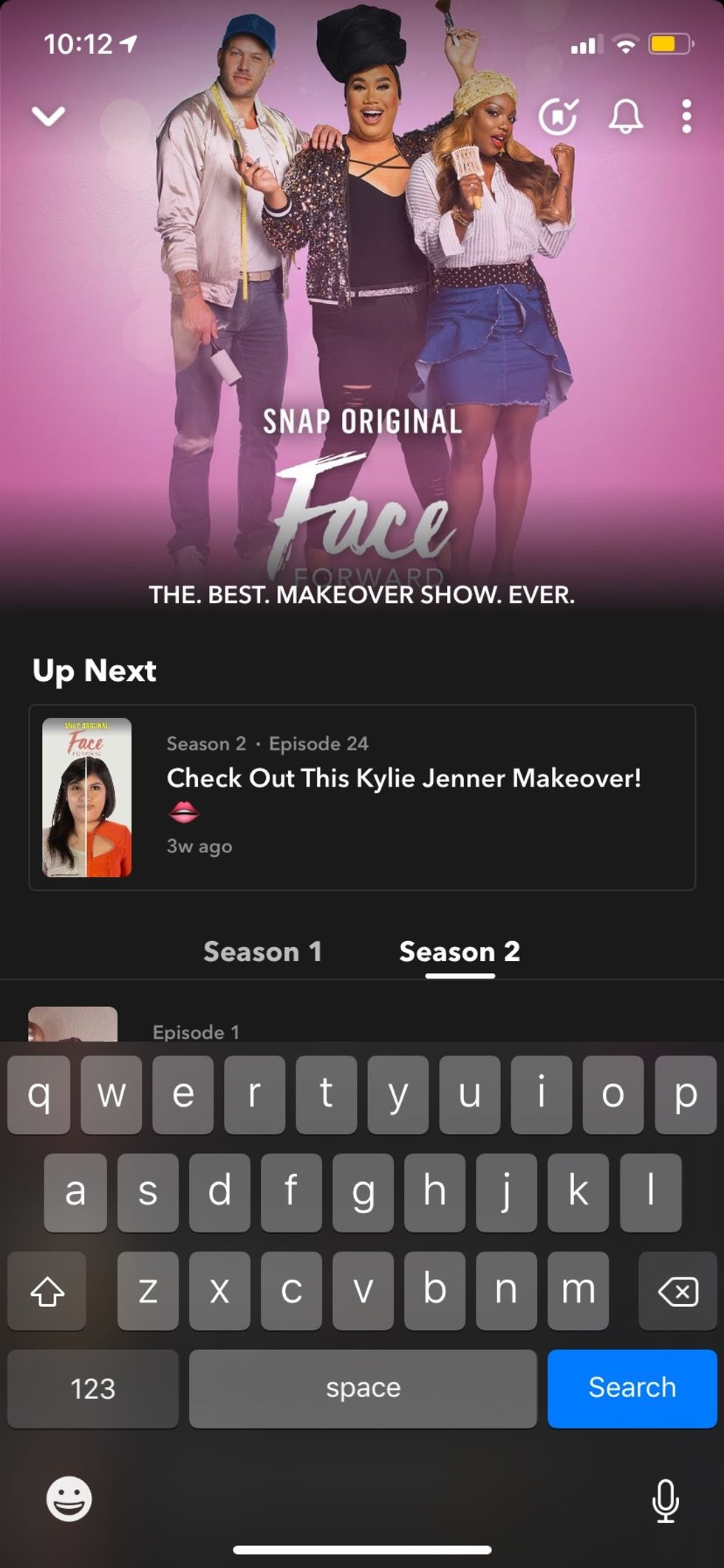 Okay makeup lovers, this one is for you! Makeup artist Patrick Starr gives amazing makeovers in this series!
Oddly Satisfying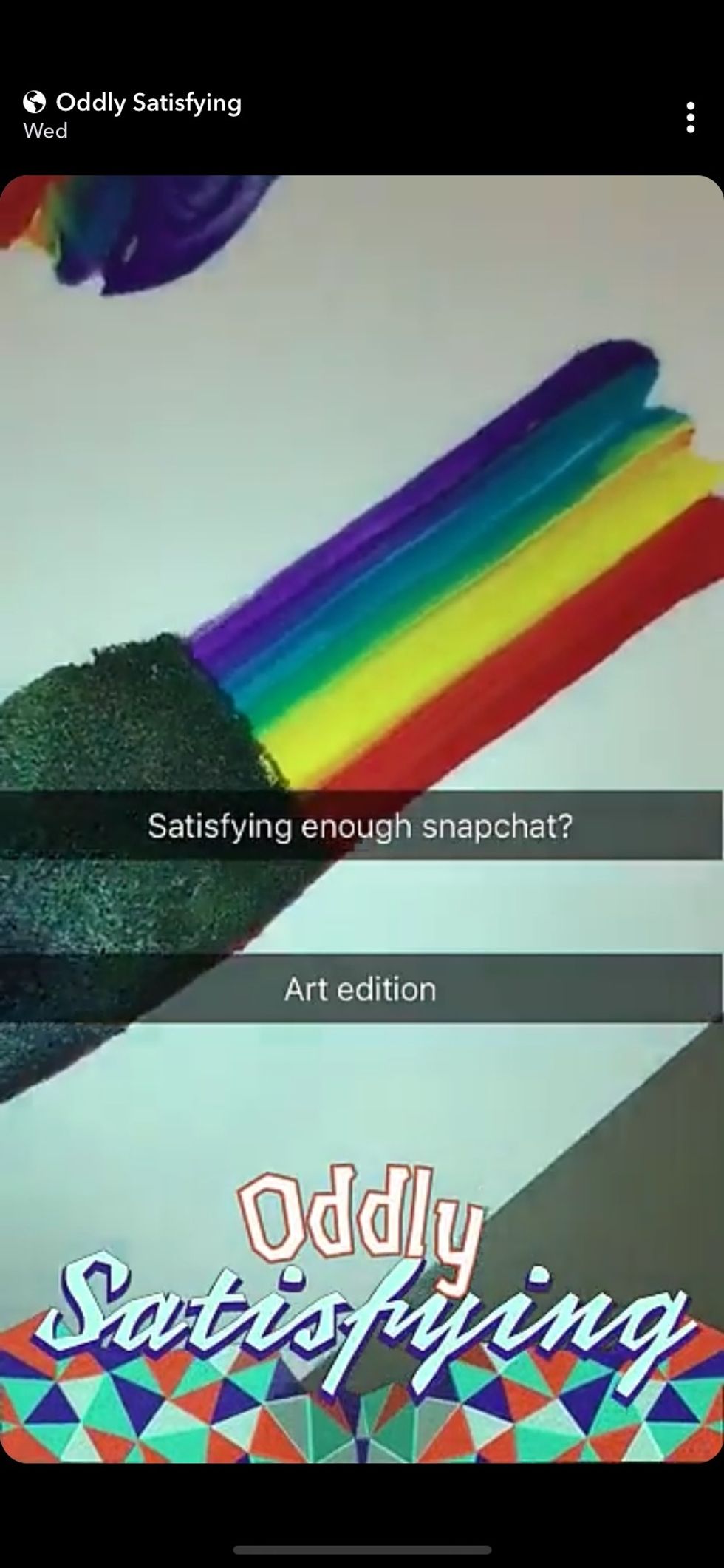 Ah, soap cutting videos are my favorite.
Online IRL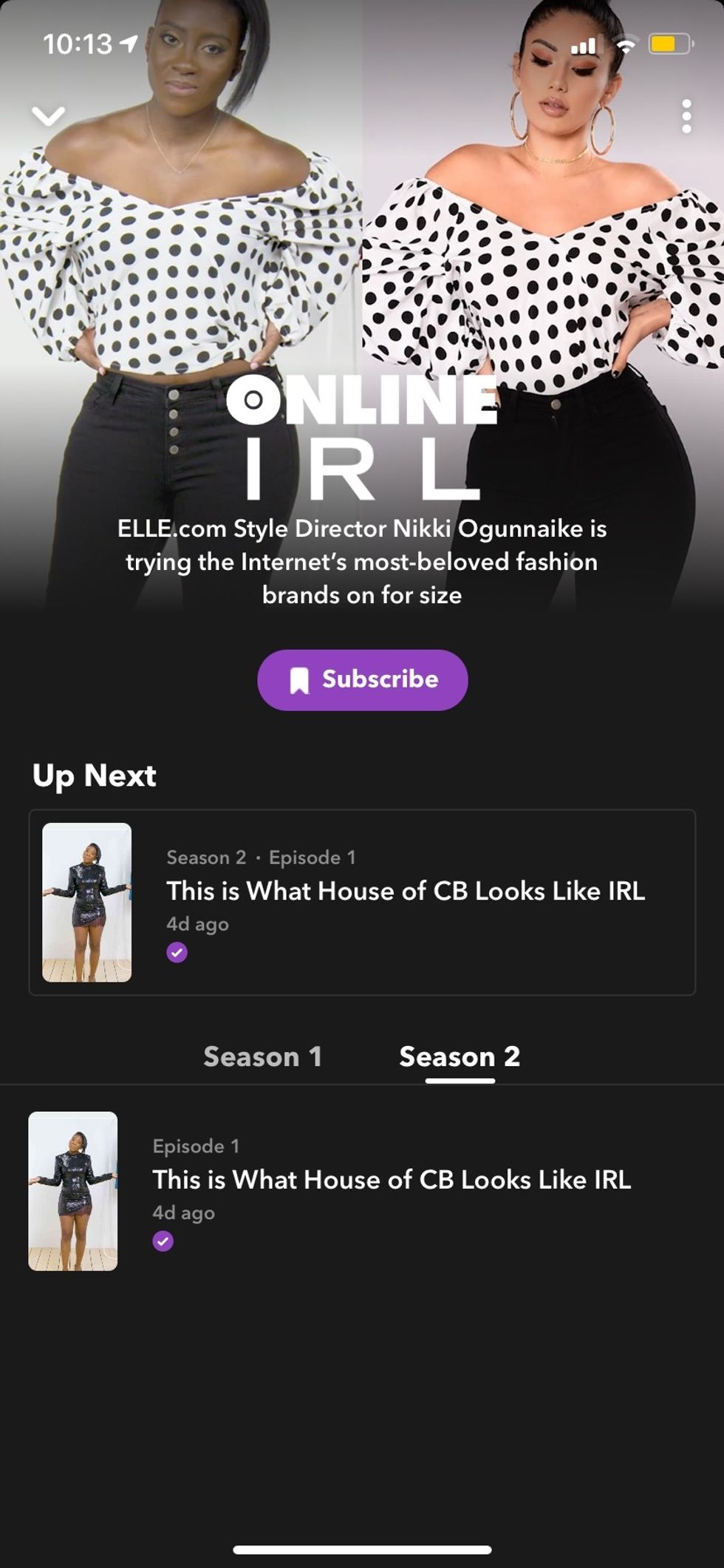 This is the series I've been waiting for! They order different styles of clothes from different online-only retailers, and try them on and review them! They've tried Khloe Kardashian's brand Good American, all the way to smaller brands like Fashion Nova!
Mad About It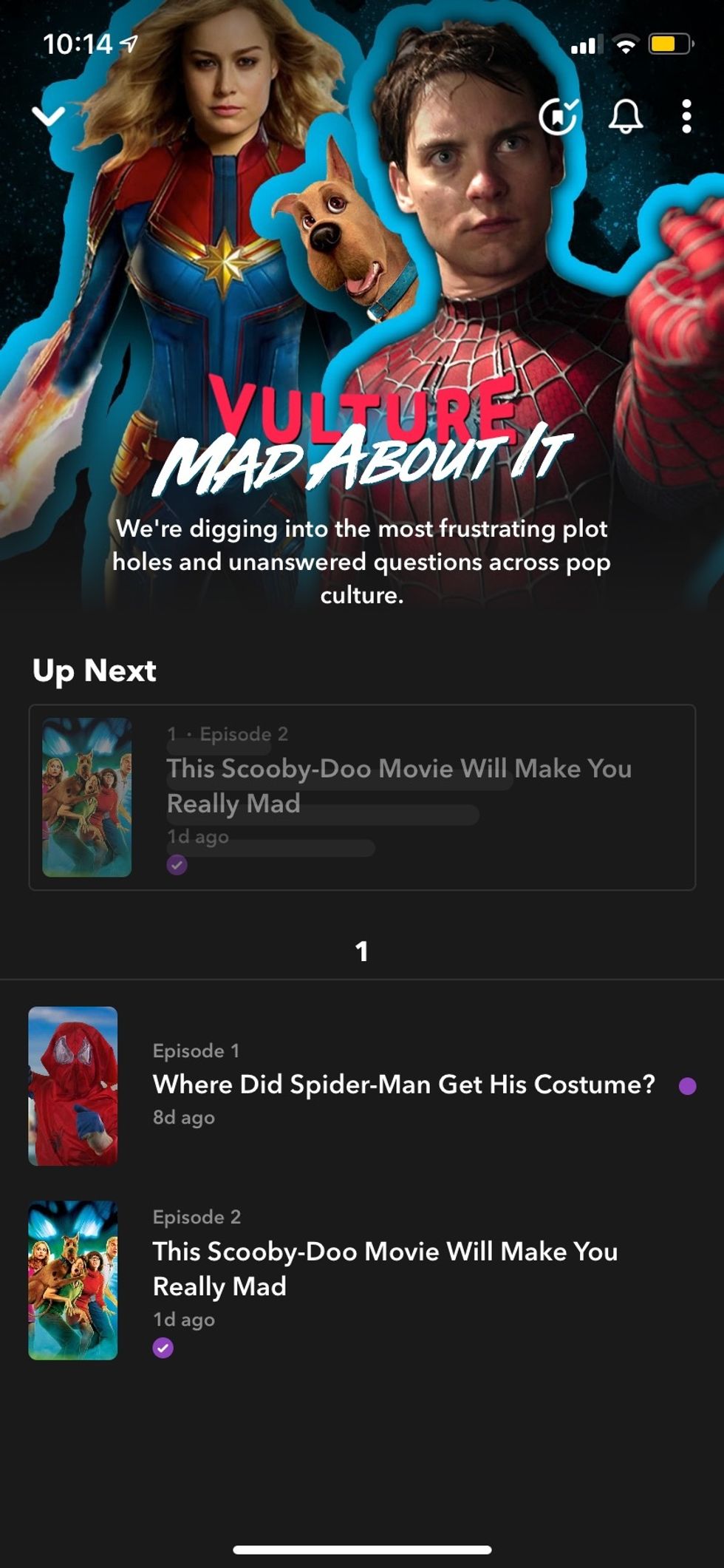 Basically, a guy complaining about certain things from different movies, but he is hilarious! I highly recommend the "Scooby Doo" episode.
Any meme page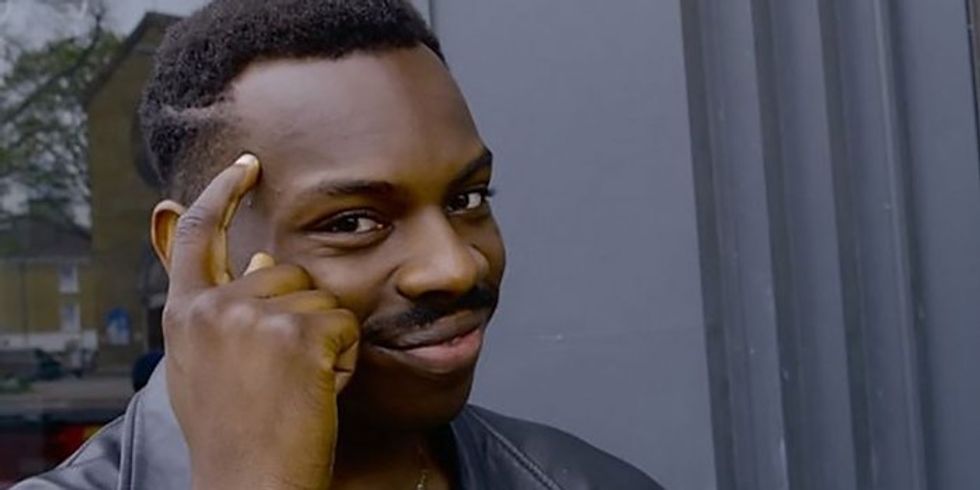 My cousins always send me memes from various meme pages, and they're so funny! I definitely recommend subscribing to any one of these pages for a good laugh!
Nifty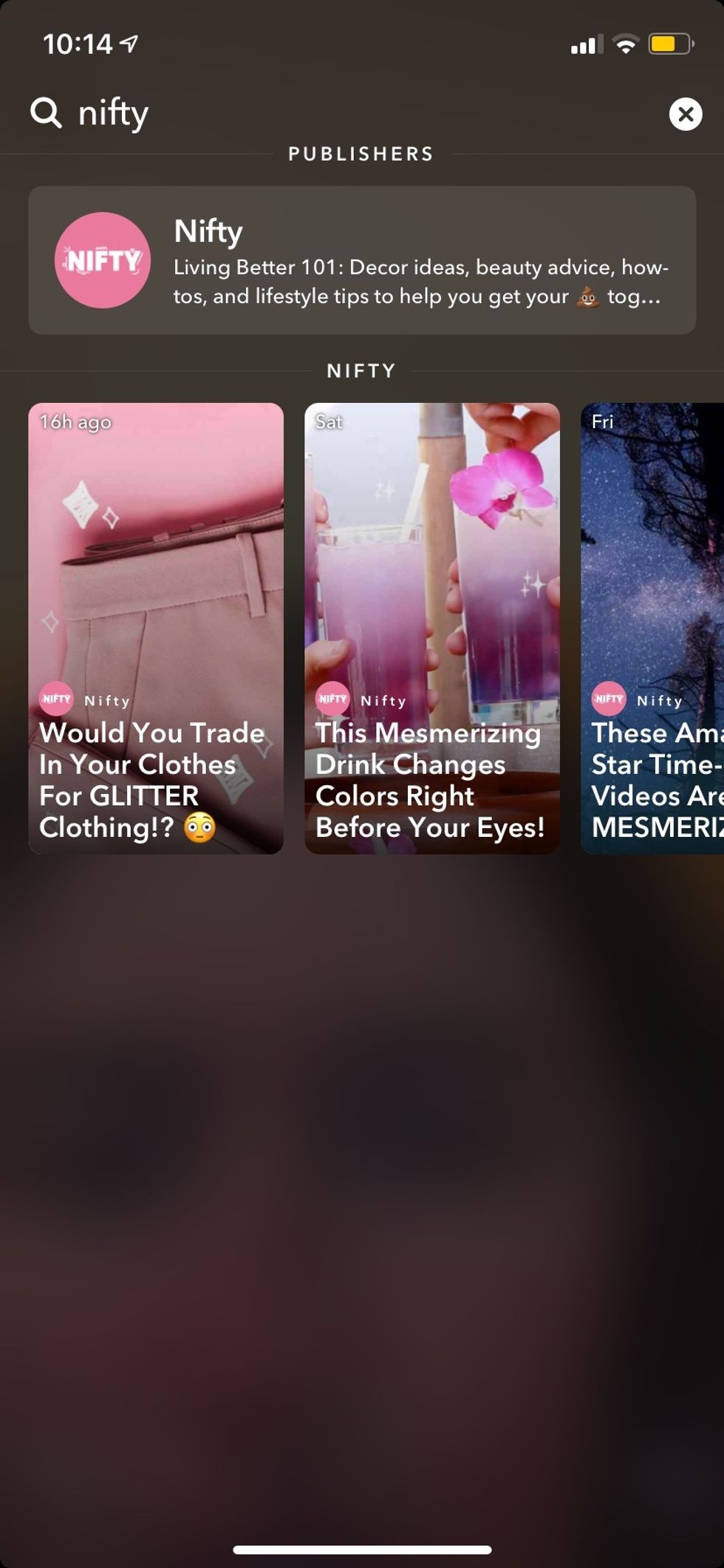 Nifty is owned by Buzzfeed, but always has fun crafts, projects, and DIY home decor to try out!
TXT Stories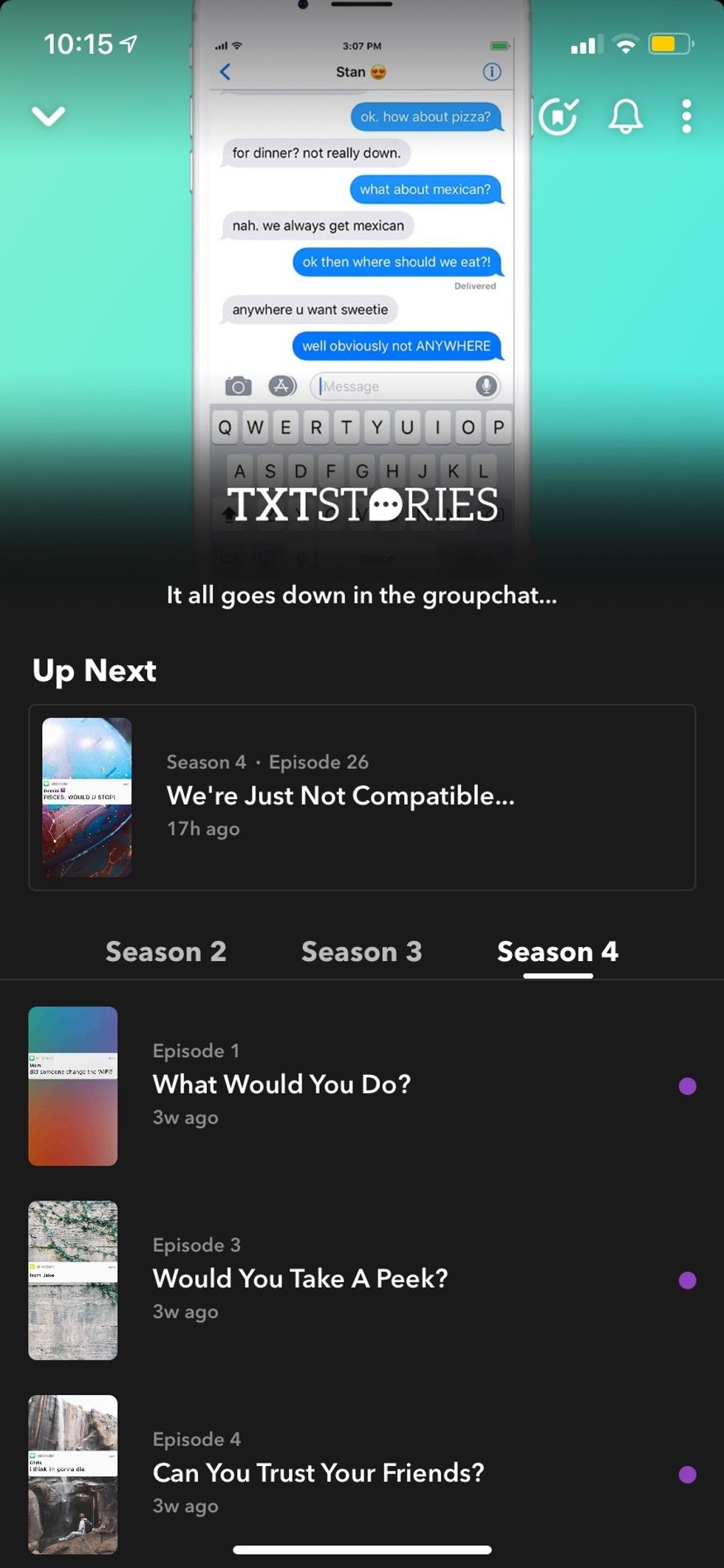 These. Are. Hilarious.
Outrageous Homes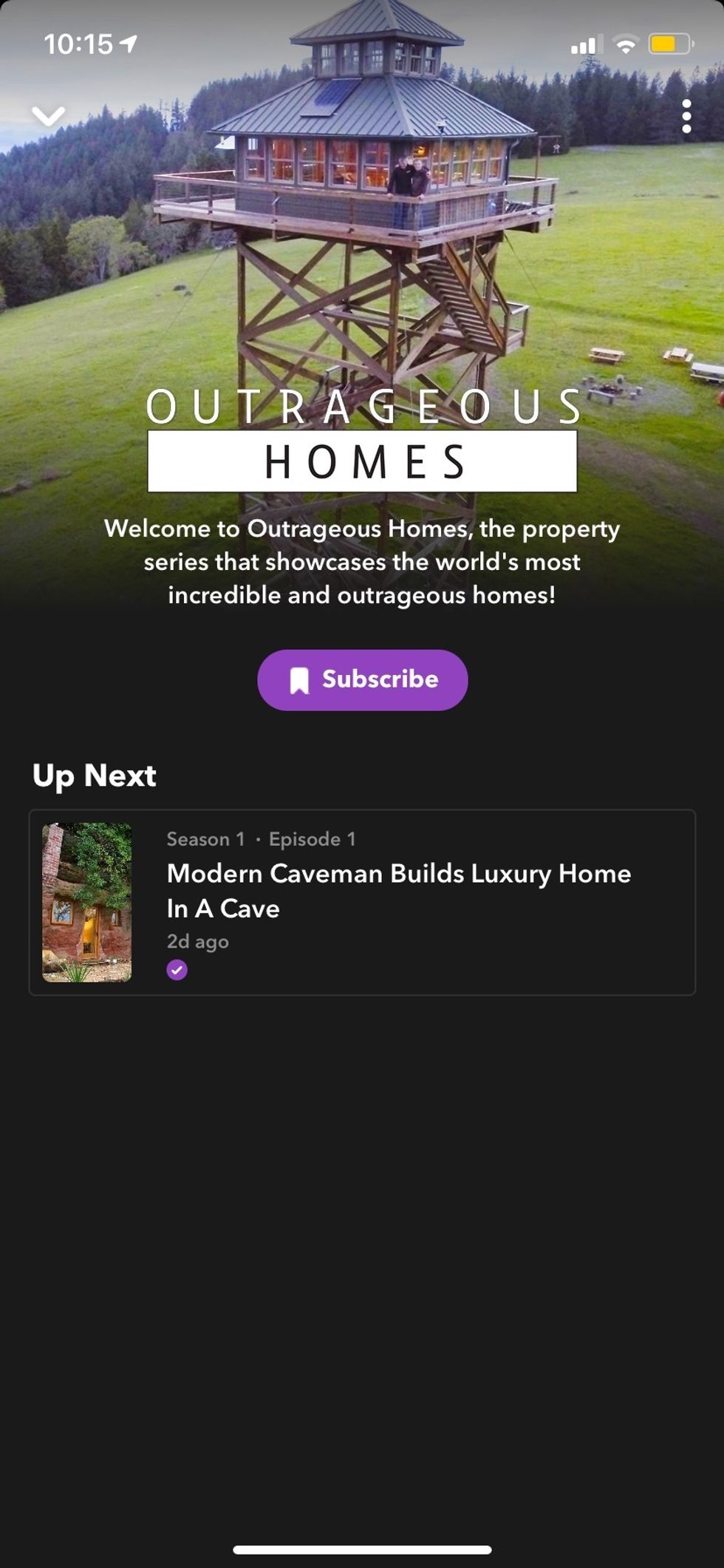 Prepare to be jealous over these homes! The ideas that people come up with are crazy!
There are hundreds of Snapchat stories to subscribe too, but these ten are definitely my favorite!